Highlights
Reliance Jio Recently Held their 46th AGM.
They had done a plethora of announcements.
The Jio Smart Home services are one of the major highlights of the show.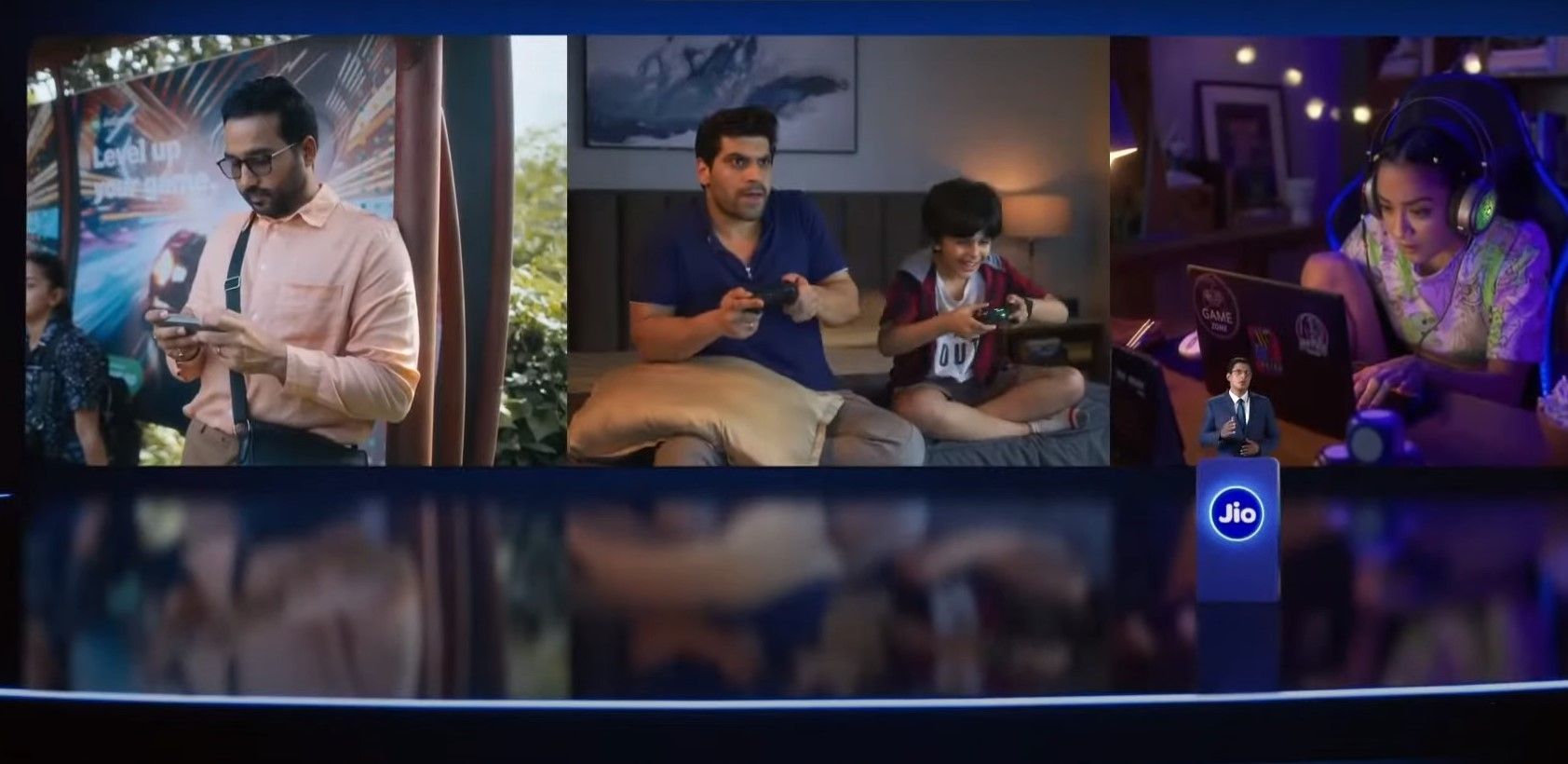 Reliance Industry Limited (RIL) recently held its 46th Annual General Meeting (AGM) where they annually announce their yearly roadmap of what to expect from them. Here RIL also lifts the curtains off the new products under their Jio branch, their in-house new-age technology company.
This year Jio unveiled a few of their ambitious projects that we will be seeing one of which is the new Jio Smart Home Services. There are plenty of things in Jio's Smart Home folio that surely are interesting to look at. So without any delay let's take a look at what to expect in it.
What is Jio Smart Home Services
Jio Smart Home services can be looked at as a bridge between internet-enabled smart home devices that can be managed and controlled from one place by the owner. Under the Smart Home services network these services can also interact and talk with each other.
These Smart Home Services provide users with added security, continuity, reliability, and ease of access from a single app. To take benefit of the Jio Smart Home Services users require devices that have Jio's Smart Home Services enabled.
What
is Included in Jio Smart Home?
To let you get started with Jio Smart Home there are plenty of different devices that are being offered by Jio that can be managed and used under the Jio Smart Home services. Let's take a look at the Jio Smart Home Products.
Jio Home Router
Jio Home Router comes bundled with the Jio Fiber. Jio Home Router ensures Wi-Fi network coverage throughout the home and ensures fast and stable connections between other Jio Smart Home Devices.

Jio Home App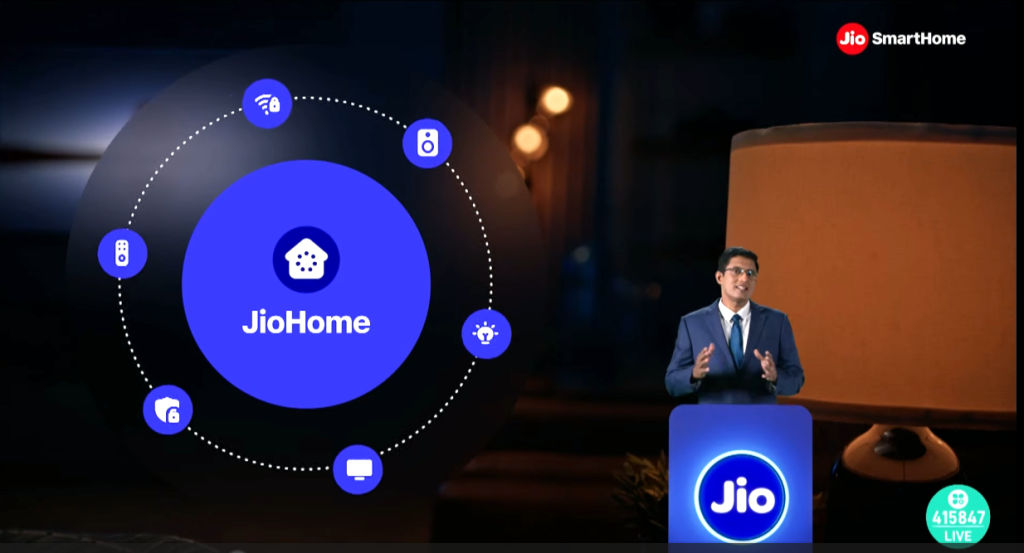 The Jio Home App that is available on smartphones can act as a control hub for Jio Smart Home services. From the Jio Smart Home app, You can easily manage your home network, you can set parental control, Wi-Fi network issues, and even receives suggestion for Wi-Fi coverage where there is poor network reception.
It even optimizes the Wi-Fi quality based on your usage patterns. The Home app also enhances the security of your network by preventing unwanted sites, and traffic from entering the home network. From Jio Home App users can also share their entire library to their Smart TV or Cloud PC with just a few taps.
Jio Set-Top Box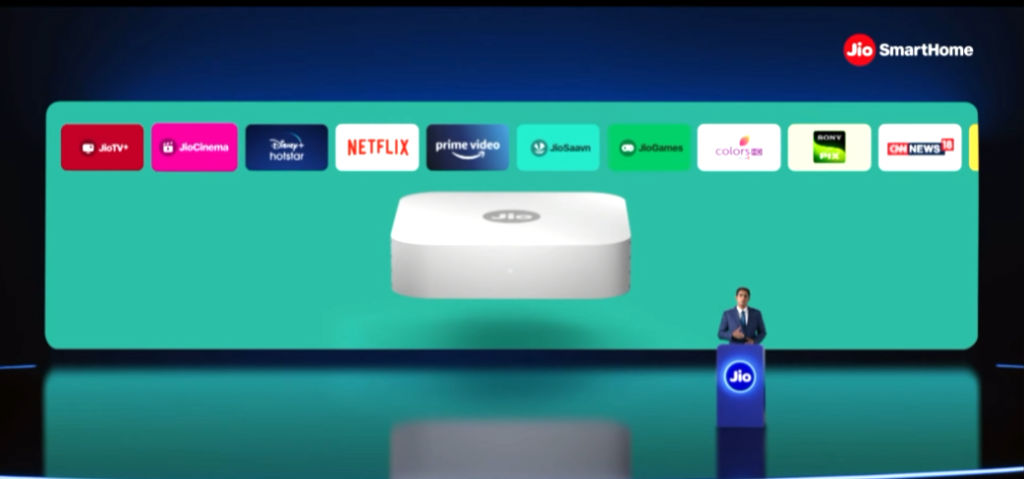 The Jio Set-top box is a smart TV streaming device provided by Jio that can be controlled and managed by the Jio Home App. The Jio Set-Top Box includes all the Jio entertainment apps like Jio TV+, Jio Cinema, and many more Indian and Global streaming apps like Amazon Prime and Netflix.
From the Jio Home App, the Jio Set-top box users can also use an onboard remote control and turn their smartphone into a gaming joystick to play games on it. 
Jio Home Smart Automation
Jio Home Smart Automations are also a major part of Jio Smart Home services. It is integrated and embedded in the Smart Home services. The Jio Smart Home Automation can be utilized for home safety, and security in conjunction.
Jio Cloud PC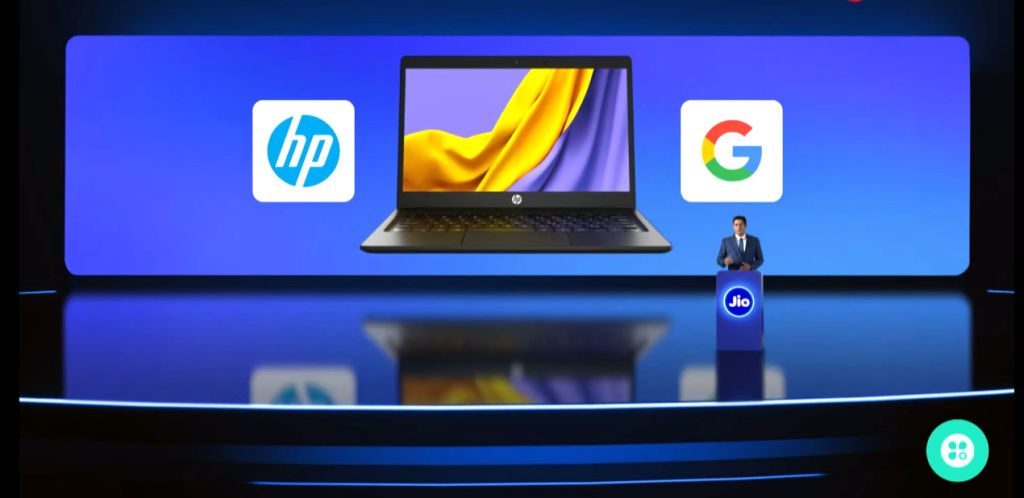 Jio Smart Home Being an entire internet-connected ecosystem it opens up the door to multiple possibilities from which the biggest one is Jio Cloud PC. Jio partnered up with brands like HP and Google to bring connected and affordable computing to the masses. Which for both home and enterprise users provides a seamless, secure, and robust solution to work and control the Jio Smart Home from anywhere in the world. 
Jio Smart Home Camera and more
Jio now also has Cameras that get connected and monitored from the Jio Smart Home app. Users can also record, save, and check the Smart Home Camera footage from Jio's very own Jio Smart Home app. Besides smart home cameras, Jio has also announced that there will be many more products that will be announced in the near future.