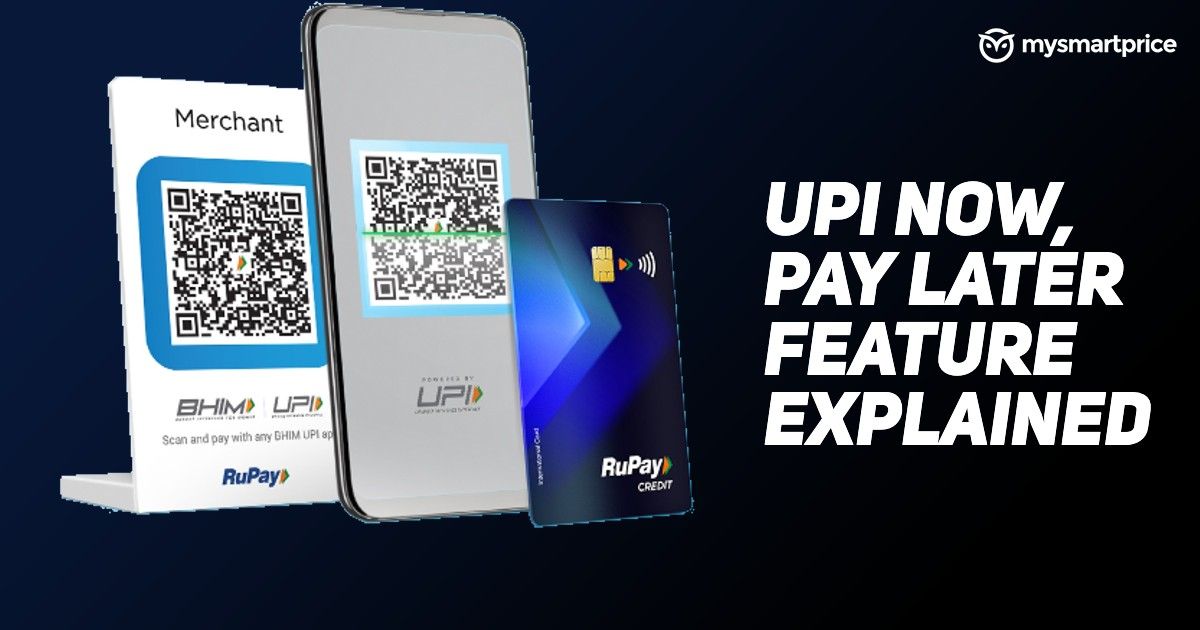 UPI payments are done by linking bank accounts or prepaid wallets through apps like Paytm, Google Pay and PhonePe among others. But now, thanks to the new ruling from the Reserve Bank of India (RBI) on September 4, 2023, you can also avail of a credit line from your bank and make payments using the money which you don't have. 
This new service is called UPI Now, Pay Later, and it works similarly to the Buy Now, Pay Later scheme that has been offered by various fintech firms in the country. So what is the new UPI Now, Pay Later feature, how does one get a credit line from their bank and how do you pay back the banks for the money you have borrowed from them? Here are all the answers you need about this new avatar of UPI. 
What Is UPI Now, Pay Later? 
UPI is a quick way to send money from your bank account. You can use apps like Paytm, Google Pay or PhonePe, link your bank account by verifying your number registered with the bank and set up a UPI PIN to start making payments. All this time, UPI has worked like your debit card which requires you to have money in the account before making UPI payments. `
But the new service offered by the RBI to different banks allows you to take a credit line from banks like HDFC and ICICI make payments for your purchases, and pay back the money at the end of the month. So, effectively, this is like a credit card version of UPI payment, where the bank lends you money and you have to pay back with interest. 
This credit line is dependent on the individual and how much they are eligible for, similar to you getting a credit limit on your credit card. Having said that, UPI Now, Pay Later is easier and more flexible with its applicants, which brings more people to the credit ecosystem in India. 
UPI Now Credit Line – How Does It Work For Users 
Credit line is provided for making UPI Now, and Pay Later services through apps like Paytm, Google Pay, MobiKwik and even bank apps. The bank will need your consent before it sets up a credit line for the user, which will have a limit based on their discretion. 
After the credit line is opened, you can make UPI payments through these apps and are allowed to spend money that has been approved for your account. The banks could charge interest on this credit if you do not clear the payment by the due date given by the bank. As of now, HDFC Bank and ICICI Bank have started offering credit lines via HDFC UPI Now Pay Later and ICICI PayLater service. 
If you have an account with either of these banks then the credit line feature can be activated. HDFC Bank users are charged Rs 149 as a processing fee to activate the service. The bank will start an account and link it to your debit card. You can start using the credit line by linking it to your preferred UPI app. 
For ICICI PayLater, a UPI ID is created which helps them separate payments from the regular bank account. Both banks are offering a credit line of up to Rs 50,000 which is also dependent on factors of a customer like their income, how much spend and their credit history. UPI Now Pay Later is only offering payment to merchants for now, so you won't be able to lend some money to your friend using the credit line. 
Most of you might say that the UPI Now Pay Later feature is similar to using a credit card on UPI and in some ways you're right. But the fact that people don't need to submit a lot of documents at a bank to get a UPI credit line makes it viable for millions of new customers who can avail of the service and pay back once they have made money from their investment. 
Also, offering credit lines via UPI gives banks a good chance to compete with fintech companies that have thrived on technology and convenience for a few years now.