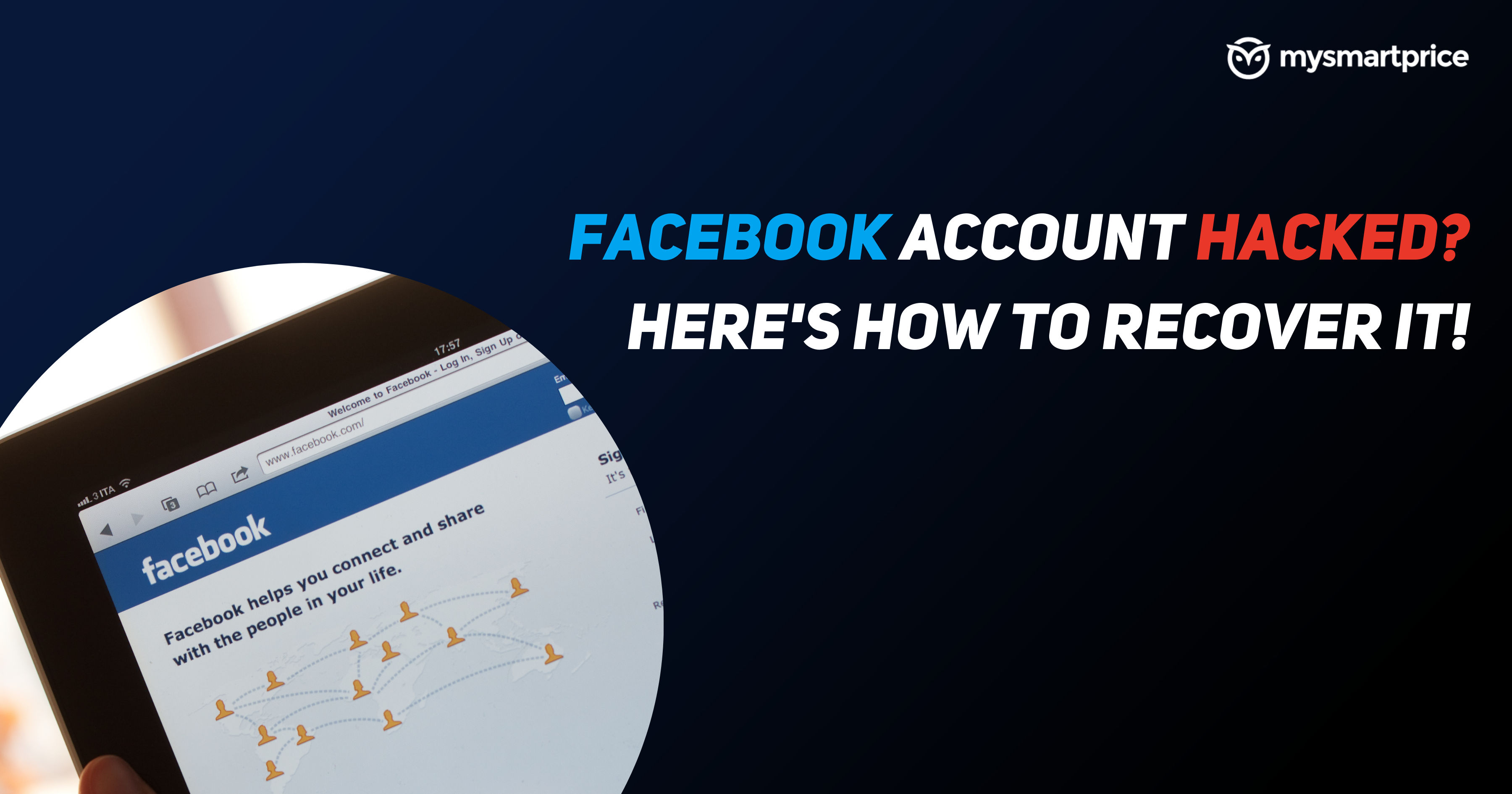 Facebook is one of the biggest social media platforms across the globe. The platform has over a billion users around the world and naturally, it becomes the target for many scammers, hackers, and more. There are several different ways hackers can access a Facebook account. It might be through a phishing scam or they might get access to your sensitive personal information. If you're unlucky enough to have your Facebook account hacked, we've got you covered. In this article, we will tell you how to report and recover your hacked Facebook account along with some important tips and tricks that will help you secure your account.
Also Read: How to Lock Facebook Profile on Your Android or iOS App and Website
How to Know If Your Facebook Account is Hacked or Compromised?

There are different ways to tell whether your FB account is hacked or compromised. First of all, you will need to check whether there is unauthorised access to your Facebook account. In order to do that, do the following:
Go to your Facebook profile and click on the hamburger menu at the top-right.
Go to Settings and head to Security and Login. You will see an option to view the devices which are logged in to your Facebook account.
If you see any device which looks suspicious, click on the 'Not You? Log Out' option.
Also Read: How to Delete Your Facebook Account, Page and Group in Easy Steps?
That being said, there can also be other factors which suggest that your Facebook account is hacked or compromised. These might include:
Your email address or password has been changed.
Your name or birthday has been changed.
Your account is sending friend requests to people you don't know.
There are posts on your profile which you didn't create.

You appear to have sent messages to unknown people you don't remember sending.
How to Report and Recover Your Facebook (FB) Account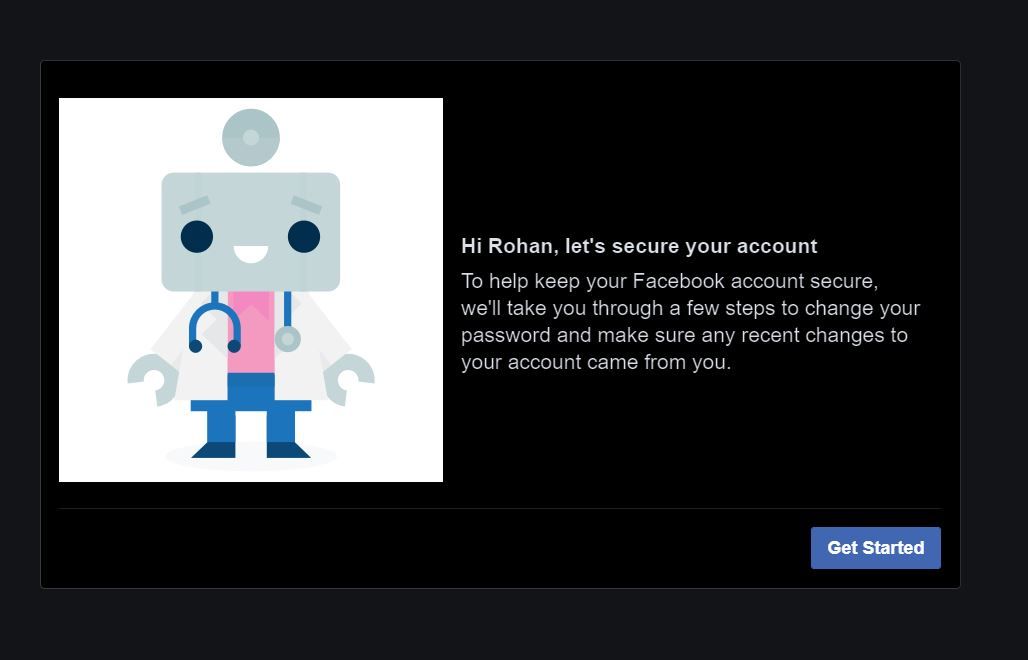 Facebook allows you to report and recover your account if it is hacked or misused. Here's what you need to do:
Go to facebook.com/hacked.
Choose an option from the list of reasons provided. Once done, click on Continue.
The page will take you to secure your account settings. Click on Get Started. The tool will analyse all the apps, password, email address, and more.
Once this is completed, it will provide an option to change the password and review your email address.
Click on Continue and follow the on-screen instructions to recover your Facebook account.
Also Read: Facebook Video Download Online: How To Download Facebook Videos, Reels on Android, iOS Mobiles, Laptop
That being said, if the email address associated with your Facebook account is changed, you will still need to recover it. When there is a change in the email address, Facebook sends a message to your old email ID with a special link. You can click that link to reverse the email address change and secure your account.
How to Report a Facebook Account That is Impersonating You?
There are times when you see a Facebook profile that pretends to be you by using your photo and name. If you or a friend spot such an account, here's what you need to do:
Go to the profile of the account that is impersonating you.
If you cannot find it, search for it using the name or ask your friends to send the link of the profile.
Click on the profile and then on the three dots on the cover photo.
Tap on the Report button and follow the on-screen instructions to report the account impersonating you.
Also Read: Facebook Account Delete: How to Delete Facebook Account Permanently
Tips to Make Your Facebook Account Secure
Whether you've been the victim of a hack or not, it is vital to make sure that you secure your Facebook account. There are some tips and tricks through which you can do it. Here's what you need to do:
Use Two-factor Authentication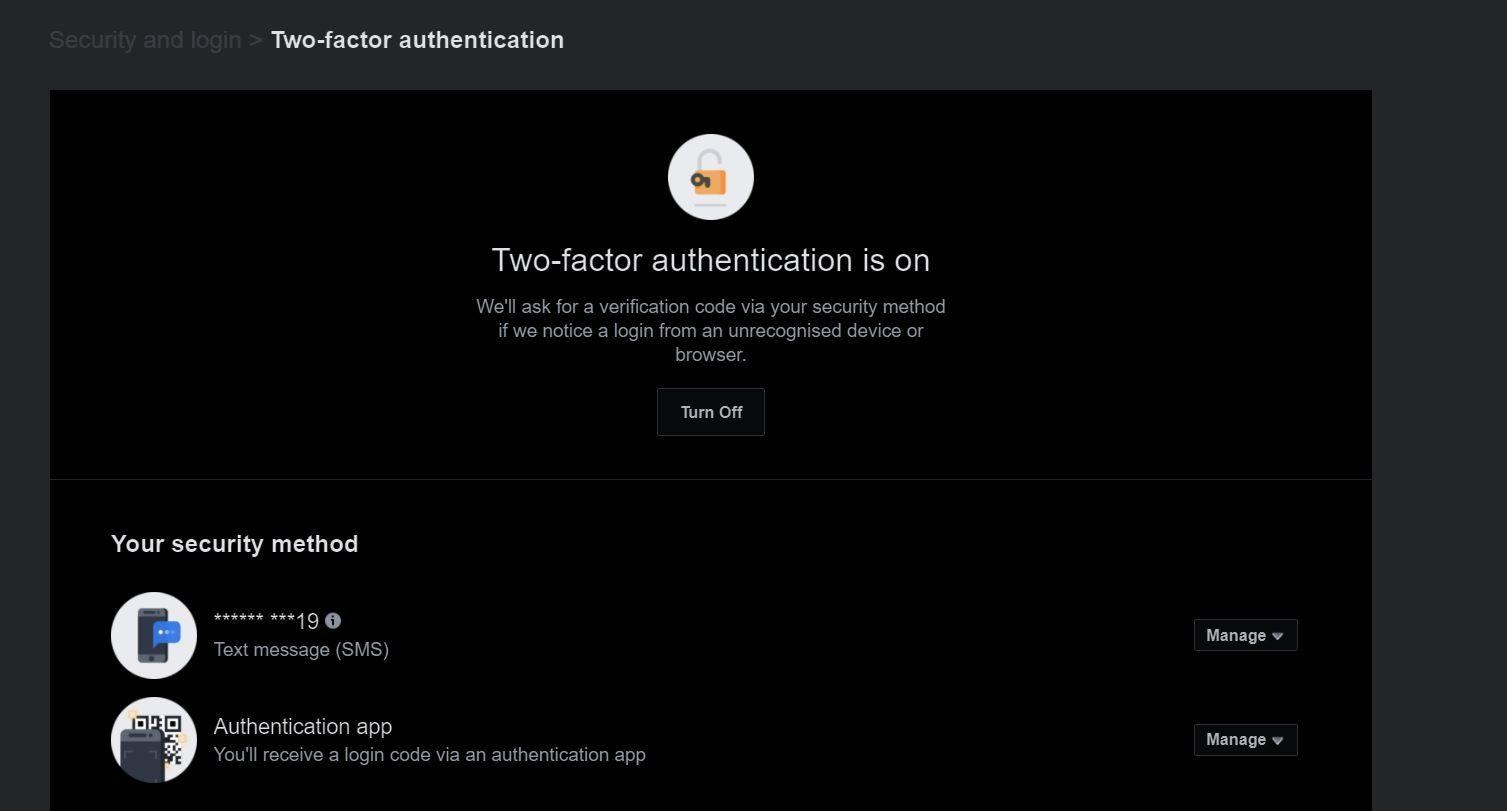 Facebook has introduced a two-factor authentication feature that helps you to protect your Facebook account. The feature allows you to enter a special login code to confirm your login attempt each time you access your Facebook account from a mobile device or a browser. In order to activate this feature, do this:
Go to Security and login settings
Scroll down to Two-factor authentication and click on Edit.
Choose the desired security method and follow the on-screen instructions to activate this feature.
Get Alerts About Unrecognised Logins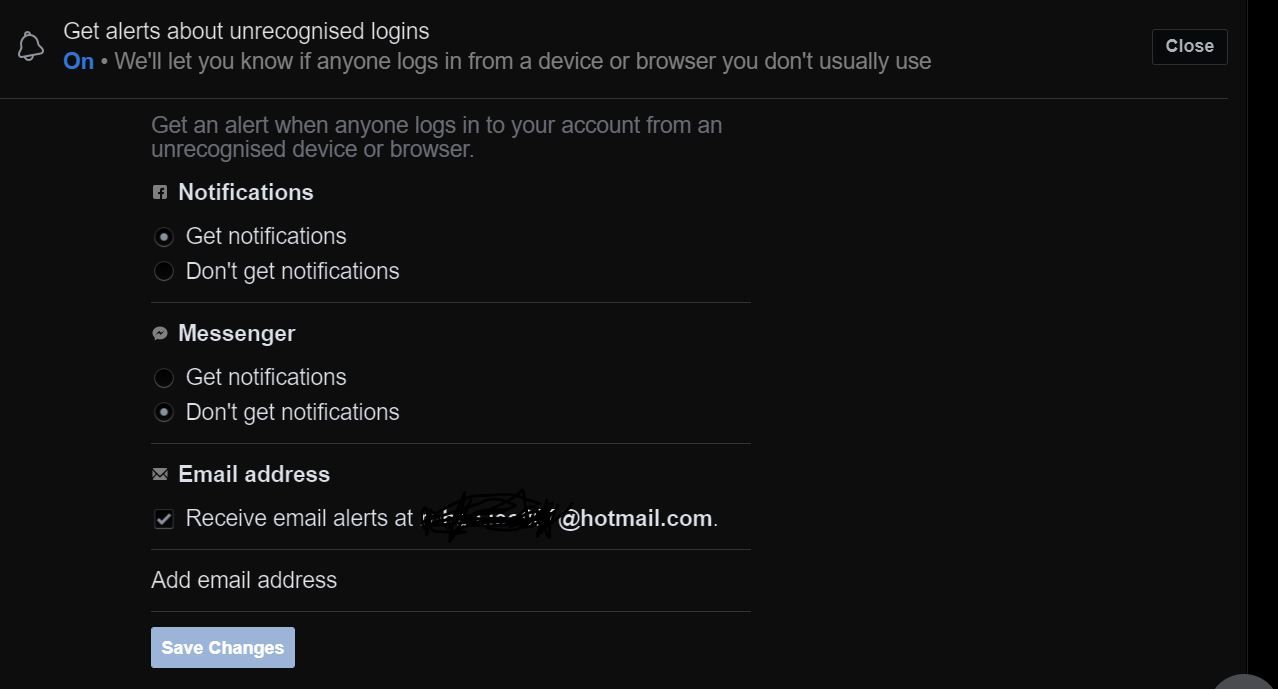 Facebook also allows users to set alerts about unrecognised logins from their account. This security feature basically alerts you when someone tries to log in from a new device or web browser. The alerts give you information about the location from which the login attempt was made. Here's how you can enable it:
Go to Settings and click on Security and Login Settings.
Scroll down to 'Get alerts about unrecognised logins' and click on Edit.
Choose where you want to receive your alerts, such as from your email account or with a Facebook notification from a recognised device.
Click on Save Changes and the feature will be activated.
Log out From Your Account When You Use A Different Computer
If you're using someone else's laptop or your office laptop or PC, always make sure to logout from your Facebook account to prevent someone else accessing it.
Always Choose a Strong Password
It is important to use a strong password for your Facebook account. One should create a password that is easy to remember but difficult to guess for others. Avoid using your email address, phone number, date of birth or more for creating a password. It is always advisable to use a combination of letters, numbers and special characters to create a strong password. Alternatively, use Google Chrome or Safari's strong password suggest tool, which will create a password out of random characters, and save it to your Google or iCloud account for easy access.
Never Share Your Login Details With Anyone
This is one of the most important tips of all time: never ever share your login details with anyone. This is especially the case when you are online. Scammers may create fake websites that look similar to Facebook and then they will tell you to log in with your email and password. Always make sure that you are using the right website. If you have any doubts, simply type www.facebook.com into your browser to access Facebook.
Check for Malware or Viruses
It is important to keep an eye out for malicious software on your system. Always make sure to scan your computer for viruses, malware, and more and remove it on time so that your sensitive information remains safe.
Run Facebook Security Checkup
Facebook's Security Checkup feature can add extra security to your account. You can use this feature to:
Turn on notifications on the Facebook app and Email address when someone tries to log in to your account.

Turn on the two-factor authentication option if it isn't turned on.

Change the password if it isn't secure enough.
Change Your Facebook Password Regularly
Resetting your password regularly is a good way to increase the security of your Facebook Account. Here's how to do it:
Open Facebook.

Select 'Settings & Privacy' and then 'Settings'.

Next, select 'Security and login'.

Select the 'Change password' option.

Enter your current password, enter your new password and select 'Save changes'.
How to use Facebook Security Checkup to Secure your FB Account?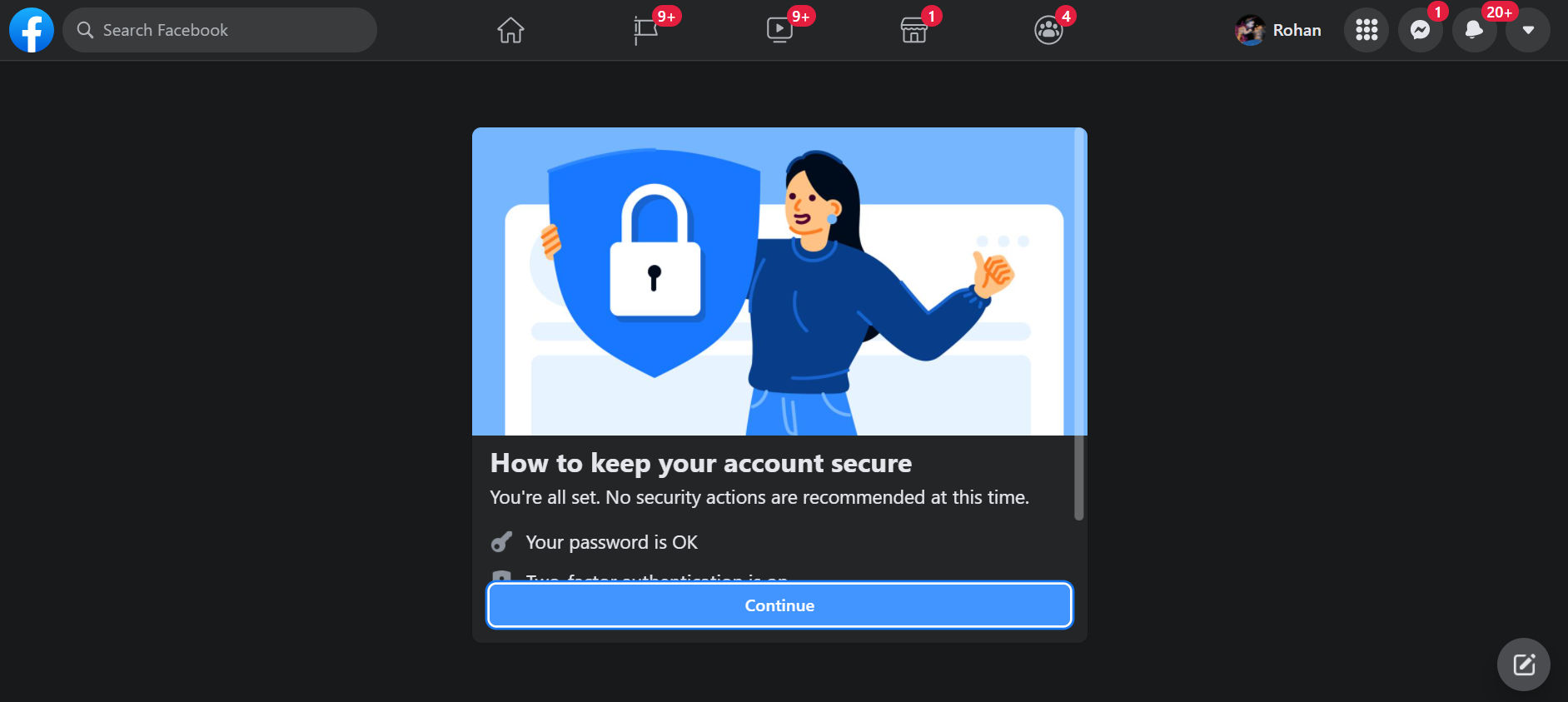 Facebook also allows you to secure your account by diagnosing it through its Security Checkup feature. The feature basically tells you whether your password is strong enough, whether you have turned on two-factor authentication, and how you can get notifications if you login with your Facebook account. Here's how you can use the Facebook Security Checkup feature to protect your FB account.
Click on this link and you will be taken directly to the Facebook Security Checkup page.
Click on Continue and then you will be asked to replace your current password with a strong one.
Next, you will be asked to turn on the two-factor authentication. Once you activated this, click on Next button.
Lastly, you will be asked to select different ways to get notifications whenever you log into your Facebook account. You can click on Turn On All.
With this, you can have some peace of mind about making your Facebook account secure.
Frequently Asked Questions (FAQs)
How to know if someone hacked your Facebook account?
You should know if your Facebook account has been hacked by someone or if there is a change of email address or password. Moreover, your name or birthday has been changed. There are friend requests sent from your profile to unknown people. Messages have been sent that you didn't write. Moreover, there are some posts that may have been posted from your profile without your knowledge.
How to know if a public figure or brand on Facebook is authentic?
You can be sure of the authenticity of a public figure or brand if it has a verified blue tick.