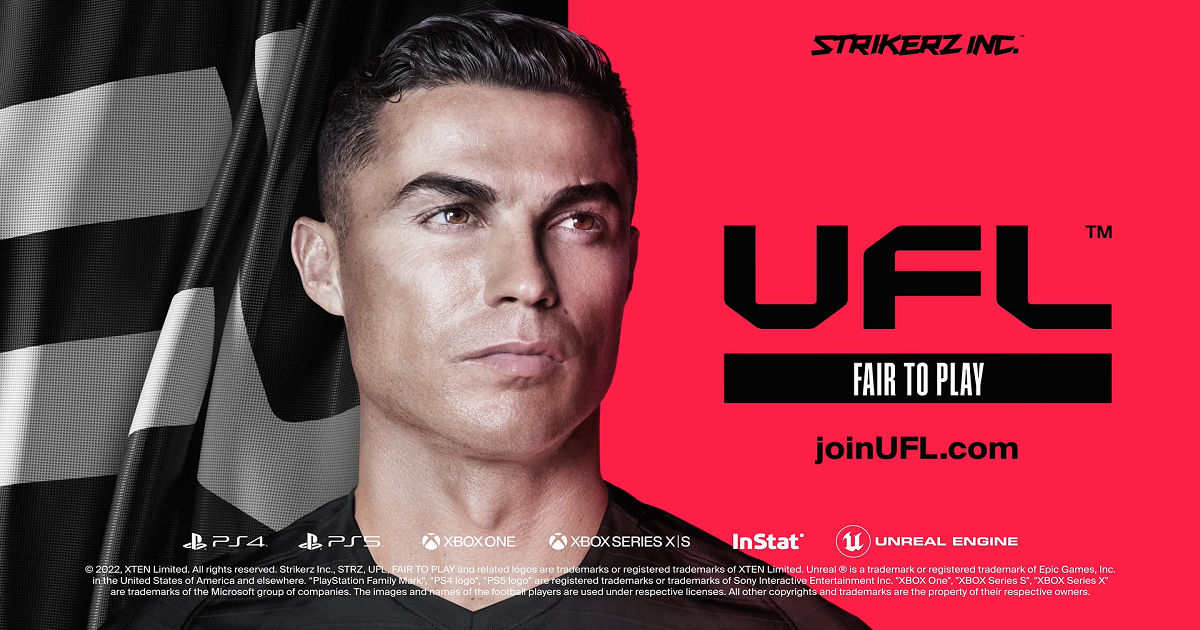 UFL, a free-to-play football sim title, has been in the works for a while now and developers Strikerz Inc. have just put out a gameplay reveal trailer. The game is slated to come out this year on the Xbox One, Xbox Series X/S, PS4, and PS5.
One of the key points that the trailer and UFL as a whole are focusing on is that the game, in addition to, free-to-play, will also be fair-to-play. This is in reference to certain kinds of pay-to-win and 'scripting' allegations and issues present in other football sims such as EA Sports FIFA.
For about 2 decades now, EA Sports FIFA has had dominance unlike any other in the football sim genre and perhaps UFL is exactly the kind of foil EA Sports FIFA needs to encourage competition in the industry.
Also Read: UFL Upcoming Free-to-Play Football Game International Reveal Set for January 27, Signs Romelu Lukaku as Ambassador
UFL Gameplay Reveal ft Cristiano Ronaldo
The gameplay reveal was accompanied by a look behind the scenes with the development team and an appearance from Manchester United forward Cristiano Ronaldo. From what we've seen so far, it does like look UFL has a ton of potential to succeed as a free-to-play alternative to EA Sports FIFA.
Not too long ago, PES tried to capitalize in the free-to-play space with eFootball. However, things didn't exactly go to plan as the launch build of the game was poorly received by the fans and critics and the hype crumbled underneath the weight of expectations.
UFL, on the other hand, are playing their cards a bit close to the chest, only revealing parts of the game over time. The game is slated to come out in 2022, 'when it is ready'. So it might be a while before players can take control of their favourite clubs and teams in UFL.