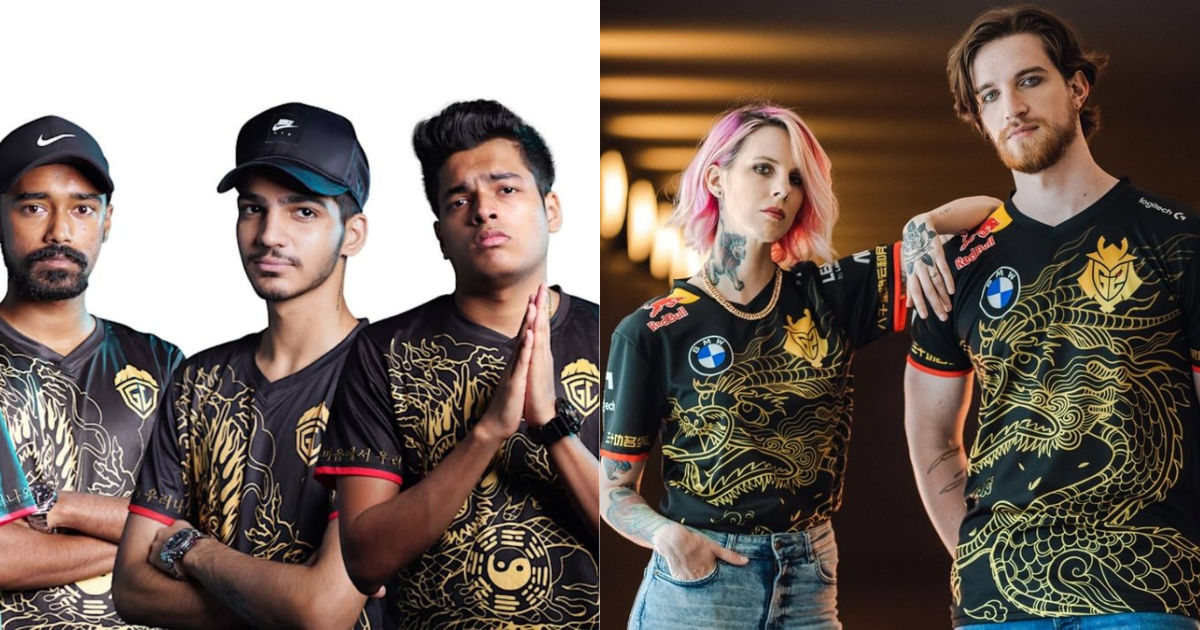 GodLike Esports finds itself in a bit of a pickle again in the public eye this week as images have now surfaced that suggested that the organisation may have ripped off another popular esports organization's jerseys. In a recent post by Jack Lucky on Twitter, it was indicated that GodLike Esports had taken some pretty 'liberal' design cues from G2 Esports' League of Legends jersey from 2020.
The jersey shares a striking similarity and contains the same gold-over-black motif with a similar art across the t-shirts. Fans and esports enthusiasts seem to agree unanimously that GodLike's new jerseys clearly are identical to G2's, but shortly after the post went viral, GodLike Esports Founder Chetan Chandgude, responded to the claims over Instagram.
Also Read: BGMI Team TSM Announces That it Will Pursue Legal Action Against GodLike For Poaching Shadow
GodLike Esports Founder Responds to Claims of Ripping Off Jersey Design
Godlike's owner responded on Instagram, saying the jersey was "inspired" by G2, but was never actually sold publicly pic.twitter.com/eSKdtngmzq

— Jake Lucky (@JakeSucky) June 23, 2022
Chandgude claims that the design of the jerseys was inspired by G2's League of Legends jerseys but was never actually sold publicly. As of now, G2 Esports hasn't made any sort of public statement regarding whether they will be pursuing legal action against GodLike Esports.
Changude further explains that the organization has already designed new jerseys that it plans to unveil soon enough. His explanation for the similarity between the two designs doesn't seem to have gone down well with the community, but there are pockets of the community that feel that the organization's decision to not sell the jerseys in question was a good move on the team's part.
GodL has been embroiled in controversy with another popular esports organization in India – TSM. The "feud" began to take shape as TSM accused GodL of signing a player that they claim was still under contract at TSM. Both organizations have publicly issued statements that suggest that they will be pursuing legal action against one another regarding the signing of said player.