Highlights
Google is rolling out a slew of AI features to Google Maps including the much-anticipated Immersive View for routes.
Google Maps will now use AI to help users with navigation, search, and EV charging information.
Google will roll out most of these features to Maps this week.
Google Maps is getting a deluge of AI-powered features including the much-anticipated Immersive View for routes. The company has been going big on AI in recent years with the technology being injected into nearly all Google services and Maps is the latest to get the AI dose. Google will roll out several new AI features in Maps on Android and iOS platforms this week. These new Google Maps AI features will help users navigate, search, and find relevant information better. Let's take a look at all the new AI features coming to Google Maps.
Google Maps is Getting Several New AI-Powered Features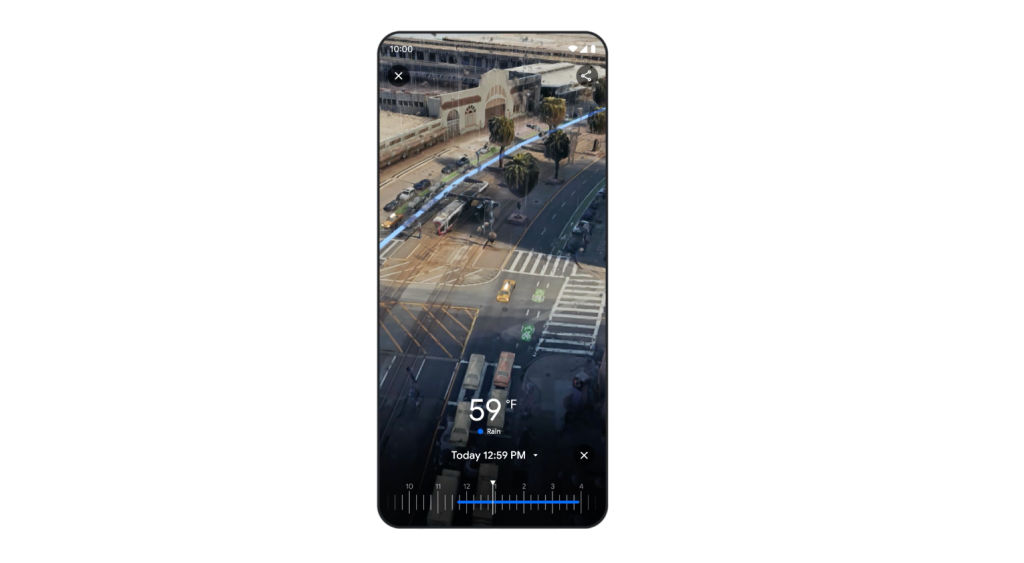 The most important update coming to the Google Maps is the Immersive View. It was announced back in May 2022 but has been painstakingly slow in its rollout. Google is now rolling out the feature worldwide to 15 new cities on Android and iOS. These include Amsterdam, Barcelona, Dublin, Florence, Las Vegas, London, Los Angeles, Miami, New York, Paris, San Francisco, San Jose, Seattle, Tokyo and Venice. The feature uses Street View, satellite, and live data to create a real-time aerial view of important landmarks and the route complete with weather and traffic animations.
Google might be the search engine giant, but the search function in Maps is not as useful. That's about to change now because Google is bringing several updates to Maps search to enhance the results. Google is now introducing photo-first search results in Maps using AI-powered analysis of query-relevant photos shared by Maps users. When the user clicks on a photo result they like, it will show more information and directions. Additionally, Google is also improving Things to Do searches in Maps with thematic search results instead of one long list. It will show themes like art, entertainment, etc in search results.
Next up is the Lens in Maps, which is a rebranded Search with Live View feature. Google is rolling out the Lens in Maps feature to 50 new cities including Austin, Las Vegas, Rome, São Paulo, and Taipei, this week. Users can simply click on the Lens icon in the search bar on Android or iOS to open the live camera view. They can then move the camera around to see AR labels on restaurants, ATMs, stations, or landmarks in their immediate surroundings.
The company is also improving the driving navigation in Maps with features like Improved Lande Details, High Occupancy Vehicle Lanes, and Speed Limits in certain locations. It will show realistic buildings along the route to help you figure out where you are, when to get off the highway, what speed limit to adhere to, and so on. These features will roll out in the coming months in several countries including the US, Canada, France, and Germany.
Lastly, Google is also enhancing the charging station information in Maps. The app will now show whether the charging station is compatible with the EV owned by the user and charging speed information as well. Moreover, Google Maps will also show when the charging station was last used, thus confirming whether its operational or not.