Highlights
The latest version of the Google Messages app appears to show an under-development satellite SMS feature.
It will help users send SMS using satellite technology without the presence of a cellular network.
Google may introduce this technology to the masses with the Pixel 8 Series.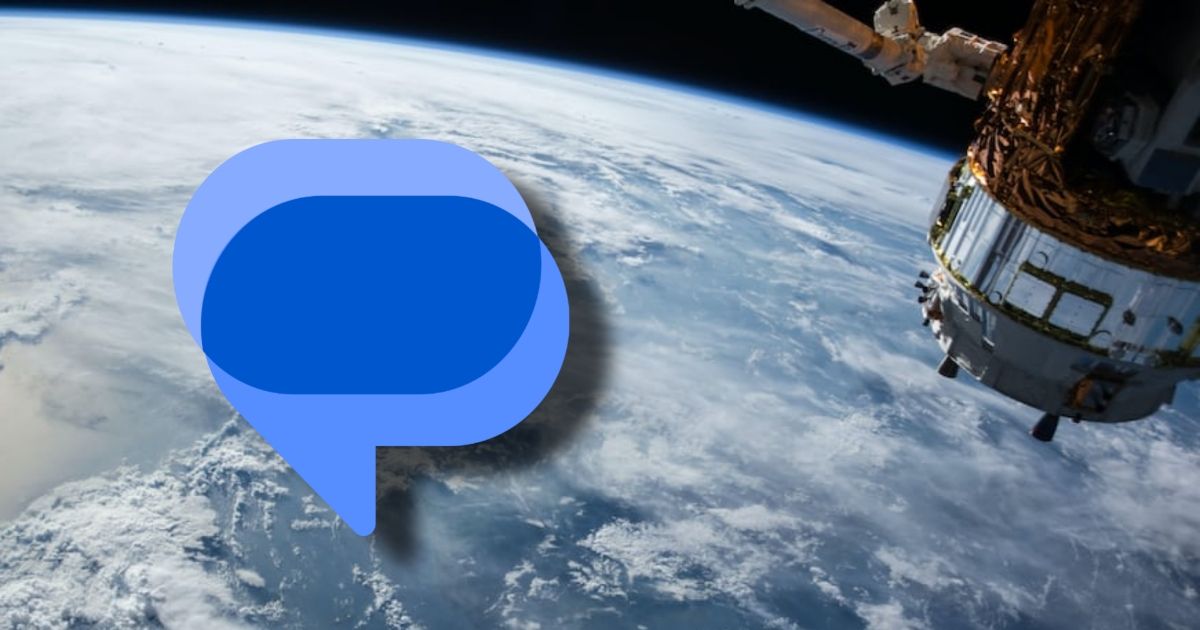 Google is working to bring satellite SMS support to Android, for emergency uses. The feature is being spotted in the latest version of the Google Messages app. It is being speculated that Google will officially announce this feature during the stable release of Android 14.
The concept of satellite SMS in phones started getting attention last year when Apple implemented this feature in the iPhone 14 Series. Google is trying to catch up with the same, and the latest reports that satellite-based SOS messages will soon reach Android as well.
Satellite SMS UI Spotted in Google Messages App
A user named Neil Rahmouni has posted an image on Twitter showing the user interface of emergency messages. The actual satellite SMS feature is still not active yet and is currently under development. But images clearly show the dedicated identifiers set by Google for SOS messages.
Looks like Google Messages is indeed preparing to add support for Satellite Connectivity. They've added UIs for conversations and SOS messages using satellite connection: pic.twitter.com/IDxse7QNCw

— Neïl Rahmouni 🐢 (@neil_rahmouni) August 17, 2023
This is not the first time where we are hearing about satellite SMS on Android. A few weeks back, GooglePixelFC had posted an update stating that satellite-based SMS is soon coming to Android, and will be first seen on Pixel and Samsung devices.
These rumours were further supported when Android Researcher Mishaal Rahman spotted the presence of satellite SMS features in the beta builds of Android 14.
Satellite communication APIs did make their way into Android 14, though everything is marked as "hide" so they're not available to third-party apps.

There's going to be a satellite service "demo mode". Supported datagrams include SOS messages and location sharing. pic.twitter.com/dk0BxhHamy

— Mishaal Rahman (@MishaalRahman) August 10, 2023
Google is preparing the software side of things, to enable satellite SMS on every Android 14 phone. However, the technology also requires implementation on the hardware side. Let's have a look.
What is Satellite SMS and How It Works?
As the name suggests, satellite SMS technology uses satellites to send messages, as compared to transmitting them over your normal cellular network. There are two ways to do this:
Using dedicated hardware to communicate with satellites.
Using the same cellular spectrum to connect with satellites (No extra hardware required).
The first method is used in Apple's iPhone 14 Series, which uses dedicated hardware with specialized antennas to communicate with satellites for sending emergency messages. Hence, this feature cannot be made available to older iPhones, as they lack the hardware components for the same.
The second method, although less popular, is a cheaper alternative to implementing satellite SMS. Here, your cellular provider creates a partnership with a satellite company, to allow your phone to connect directly to a satellite using the same cellular technology in your phone.
Since this method uses the existing cellular technology on your phone, no extra hardware is required. This also means that older devices can also benefit from this, enabling satellite SMS on almost any device. However, this technology will only work if your cellular network provides this functionality. The only existing example of this method is the partnership between T-Mobile and SpaceX.
How Will Google Implement Satellite SMS?
Google is in the process of providing a ready-to-deploy software solution, which can be used by smartphone OEMs to implement satellite SMS. Hence, it does not mean that every Android 14 device will get support for satellite SMS. The additional hardware will have to be provided by the manufacturer.
This also strongly hints that the upcoming Pixel 8 Series may get native support for satellite SMS. While this technology is still under development, it's a step in the right direction as it really benefits users to utilize satellites for sending emergency messages.