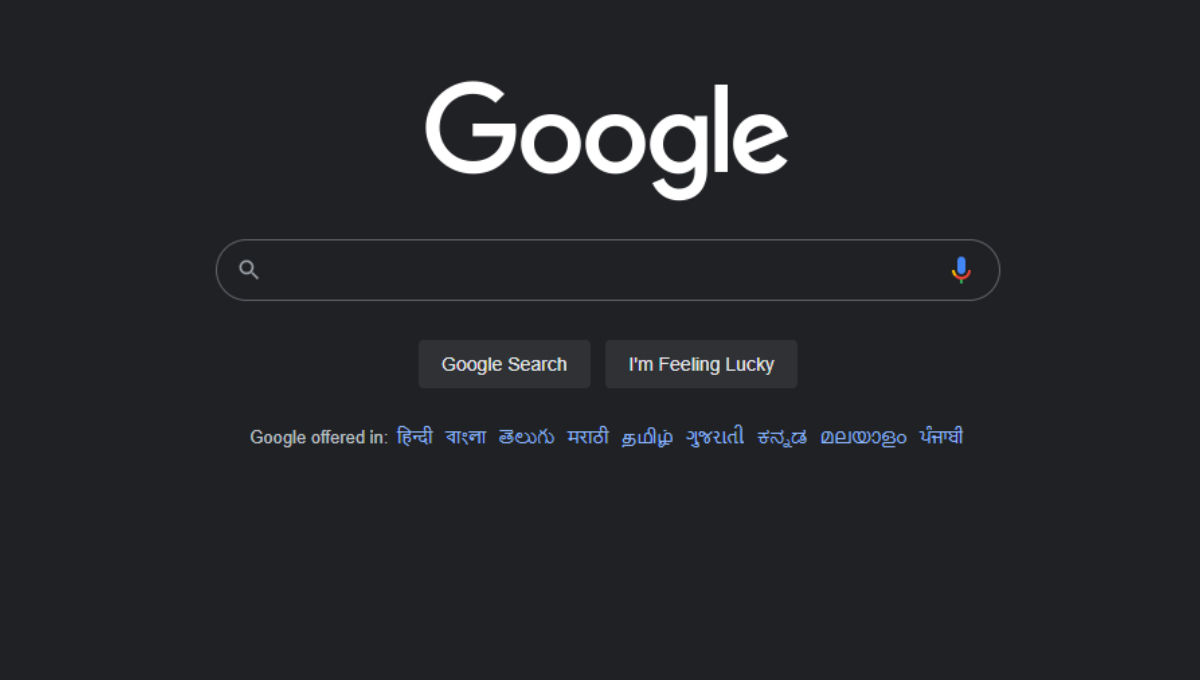 Google has recently rolled out a dark theme for Google Search pages on desktop. Dark mode for its search apps on Android and iOS has been there for quite some time.
Now, you can officially apply a dark theme on the Google homepage as well. Google says the feature will be rolled out over the course of the next few weeks. In this article, we will look at how you can enable the dark themes for Google search on PC as well as on smartphones.
Also Read: How to Remove Google Account from an Android Mobile Phone?
How to Enable Dark Mode for Google Search on PC
Here's how you can easily enable dark mode for Google search on PC with these easy steps:
Go to

www.google.com
2. Click on the Settings button in the bottom right corner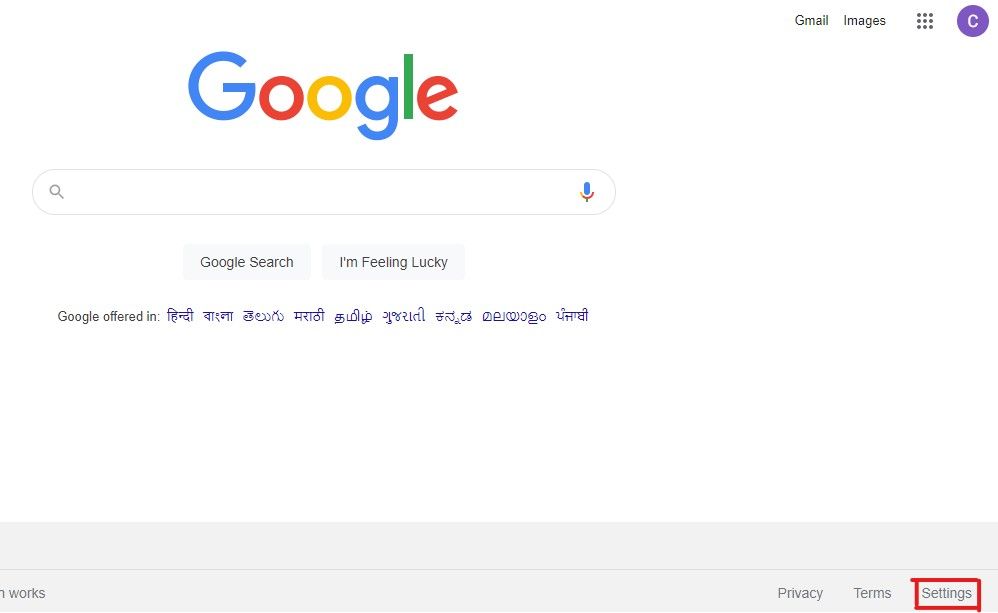 3. Click on Search Settings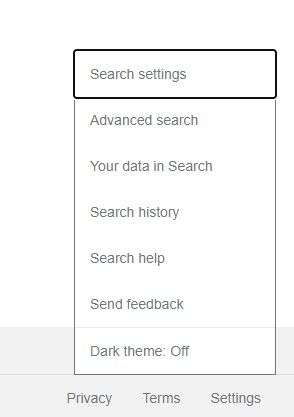 4. Click on Appearance on the left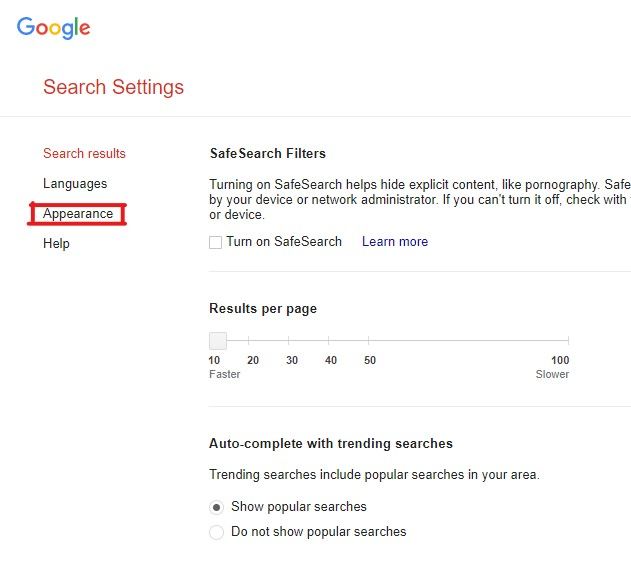 5. Choose Dark and click on Save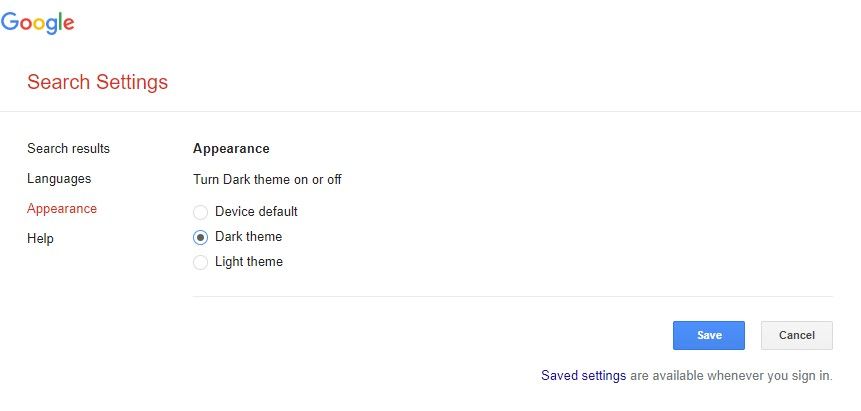 In the appearance settings, you can also choose Device default, which will set light mode or dark mode depending on the system settings. Once you set the dark theme on Google search, the Google homepage, search results page, Google settings page.
Also Read: How to Block and Unblock Websites on Google Chrome Mobile and Desktop?
Alternatively, you can go to Settings > Search Settings and click on Dark theme: Off in the pop-up menu.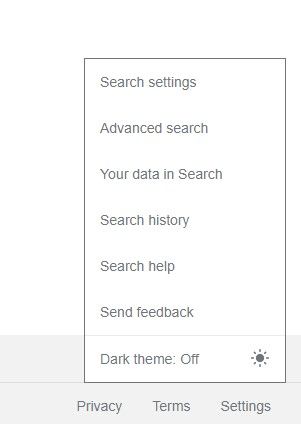 Unfortunately, there is no option to set dark mode based on the time of day, which is a common option for Dark mode settings in apps and services.
If you are not able to find the new Google search dark mode settings, click on this link which will directly take you to the Appearance settings.
Also Read: Google Meet: How to Record a Video Call in Google Meet as a Participant, How to Enable Recording Option
How to Enable Dark Mode for Google Search on Your Smartphone
Dark mode on Google Search apps for Android and iOS follows the colour scheme of the device. If your Android device is in dark mode, the Google search app and Google Discover (if available) will automatically shift to a dark theme.
Some Android devices do offer users the option to manually set a dark theme. Here's how you can enable dark themes on Google apps for Android and iOS.
1. Open the Google Search app
2. Tap on your profile icon in the top right corner
3. Tap on Settings > General
4. Scroll down and tap on Theme
5. Select Dark
Note that the dark theme is only available for Google search on the Google app and not on Google search in Chrome. Although you can apply a dark theme over Google Chrome, there is no option to turn Google search results within Chrome for Android/iOS to follow the dark theme. Hopefully, Google will bring Google search dark mode on Chrome for Android in the future.
Also Read: Google Reverse Image Search for Mobile, Laptop: How to Use Google Lens, Upload Images to Google
How to Get a Dark Theme for Google Search [Alternatives]
If you're still waiting to get a dark theme on Google search pages, there are all kinds of alternatives out there. For starters, you can use dark theme chrome extensions such as Dark Theme, Dark Reader, etc.
Google search dark mode only applies the dark theme to Google search result pages whereas you can apply dark theme overall web pages and its content with the help of a Chrome extension.
Google Chrome also has an experimental feature flag that adds a dark theme to all the web content. Here's how to enable it –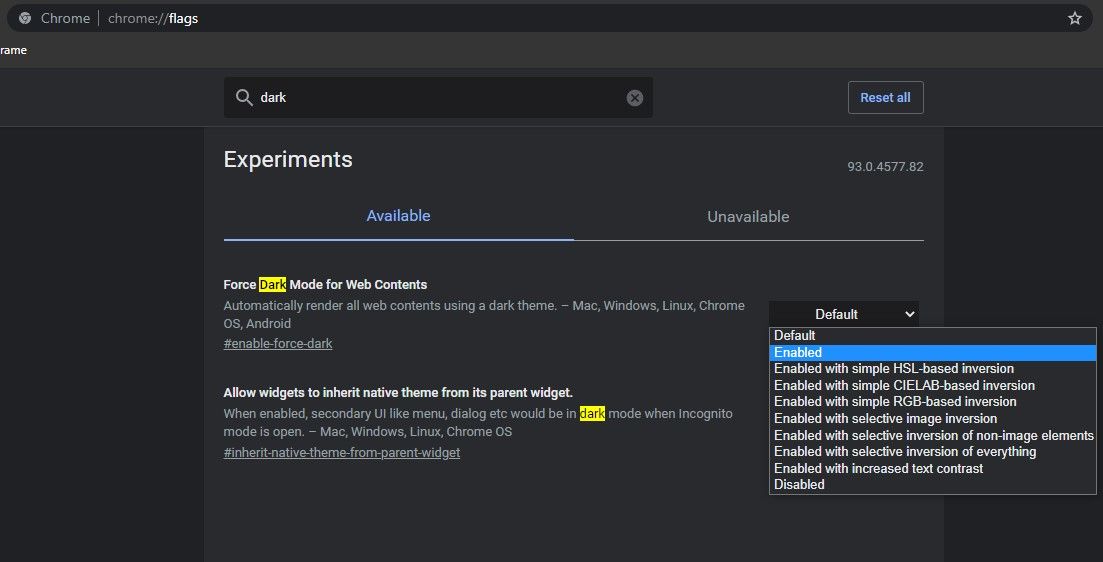 1. Go to chrome://flags.
2. Search for, "Force Dark Mode for Web Content"
3. Click on Default and select Enabled from the drop-down menu
4. Relaunch Google Chrome.