Highlights
Google confirms it is laying off 12,000 employees.
The affected employees in US have already received their future details.
Google will be offering compensation to the affected employees during transition period.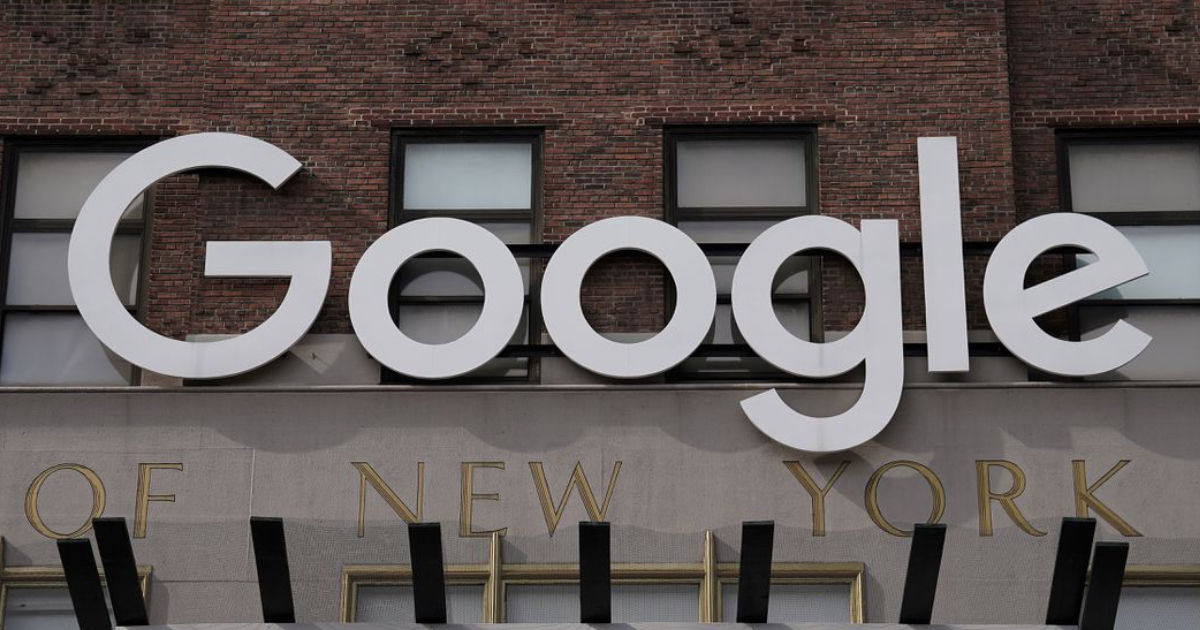 Google has announced that it is laying off 12,000 employees today, around 6% of its total workforce. The Silicon Valley-based tech giant confirmed the report in a blog post. The same post was sent as an email to all the employees of the company. The latest layoff from Google is just another addition to what we have been watching akin to the Twitter layoffs that began in late 2022. Earlier today, food delivery company Swiggy laid off 380 employees in India. Sundar Pichai says that the company will be providing the affected employees with some sort of compensation such as bonuses, packages, healthcare, immigration support, etc. Here's everything you need to know about Google laying off 12,000 employees.
Google Layoffs 6% of its Workforce, Confirms Company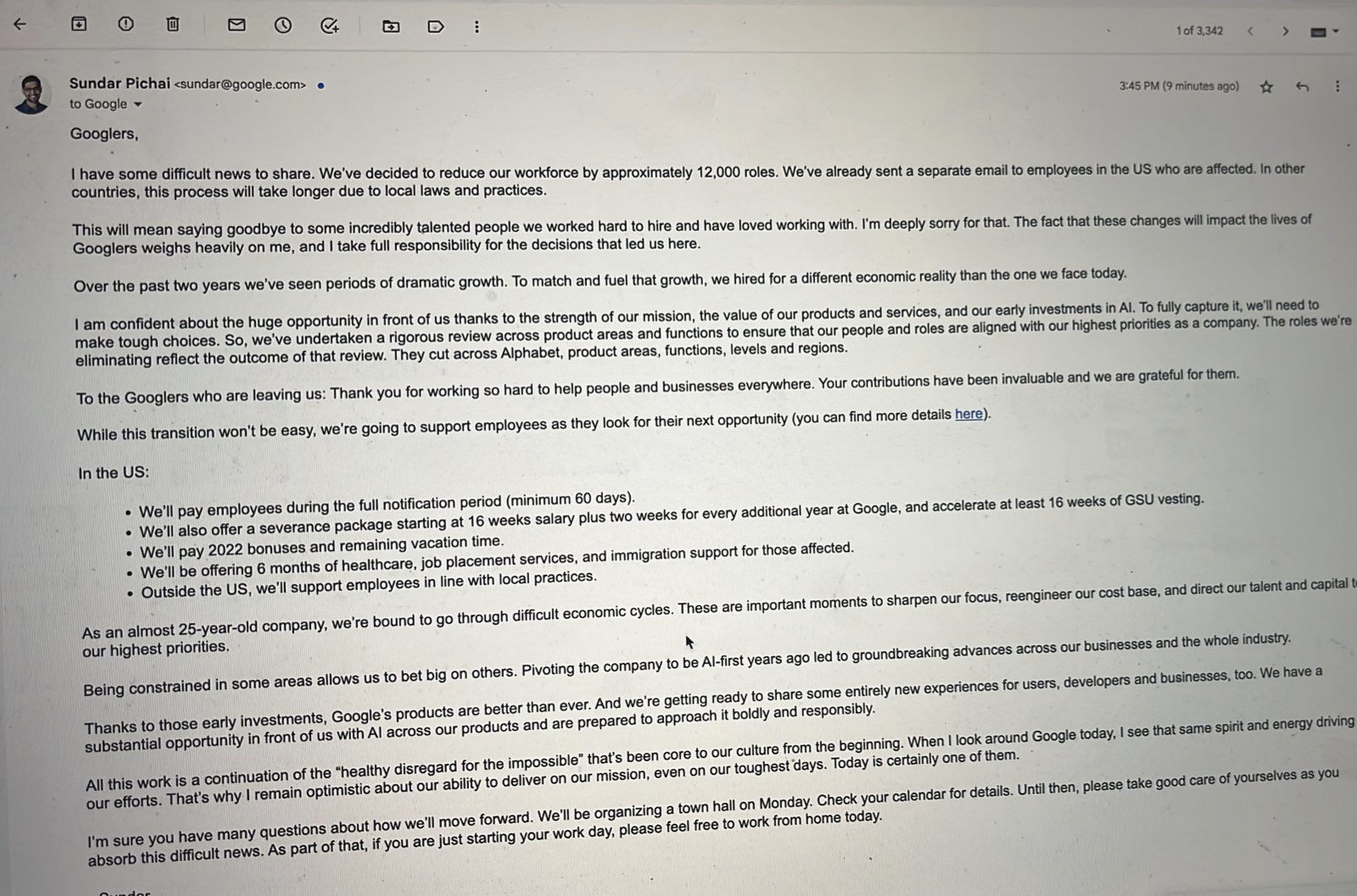 Google says that the affected employees in the US have already received an email about their layoff. However, Googlers, refers to those working in Google, in other countries will receive details about their future in the company in a few days due to each country's rules and regulations.
Google CEO, Sundar Pichai says that he is deeply sorry for letting the employees go from the company. Sundar states that he takes full responsibility for all the decisions.
Google CEO has listed a few reasons for the layoff in his email. Sundar says that due to the sudden growth that happened after COVID period, the company started hiring for various roles predicting positive economic growth however the reality turned out to be the opposite.
Sundar states that the company's commitment for future projects including Artificial Intelligence (AI) required them to make tough choices. The company has cut the job from the following sectors within the organisation – Alphabet, product areas, functions, levels and regions.
Till the transition, the company will provide them with these compensations. Do note that these packages are for employees based in US only.
Paying employees during the full notification period
Offering them a severance package starting at 16 weeks salary plus two weeks for every additional year at Google, and accelerate at least 16 weeks of GSU vesting.
Paying 2022 bonuses and remaining vacation time.
Offering them 6 months of healthcare, job placement services, and immigration support for those affected.
For employees based outside US, Google will provide them support with local practices in mind.
Layoffs Happening Around the World
It's no secret that the world is going through a global recession and the layoffs are the aftermath of it. It started in late 2022 when Elon Musk led Twitter laid off around 80% of its employees. Big tech giants including Meta, Twitter, Amazon and others have announced or undertaken massive layoffs in the coming months. For instance, Meta laid off 11,000 people in November while Twitter let go of 3,750 employees after the Elon Musk takeover. Microsoft also laid off 10000 employees past week.
Apart from big tech giants, small firms in India have been letting go of their employees also. Just a few hours ago, Swiggy confirmed that it has laid off 380 employees. GoMechanic confirmed that 70% of its workforce has been removed. A report from IANS reveals that on average around 1,600 employees are being fired a day in January 2023.