Highlights
Google will now notify users when their personal information shows up in Google Search results.
Users will be able to request the removal of such personal data.
The feature can be accessed using the Google APp on both Android and iOS devices.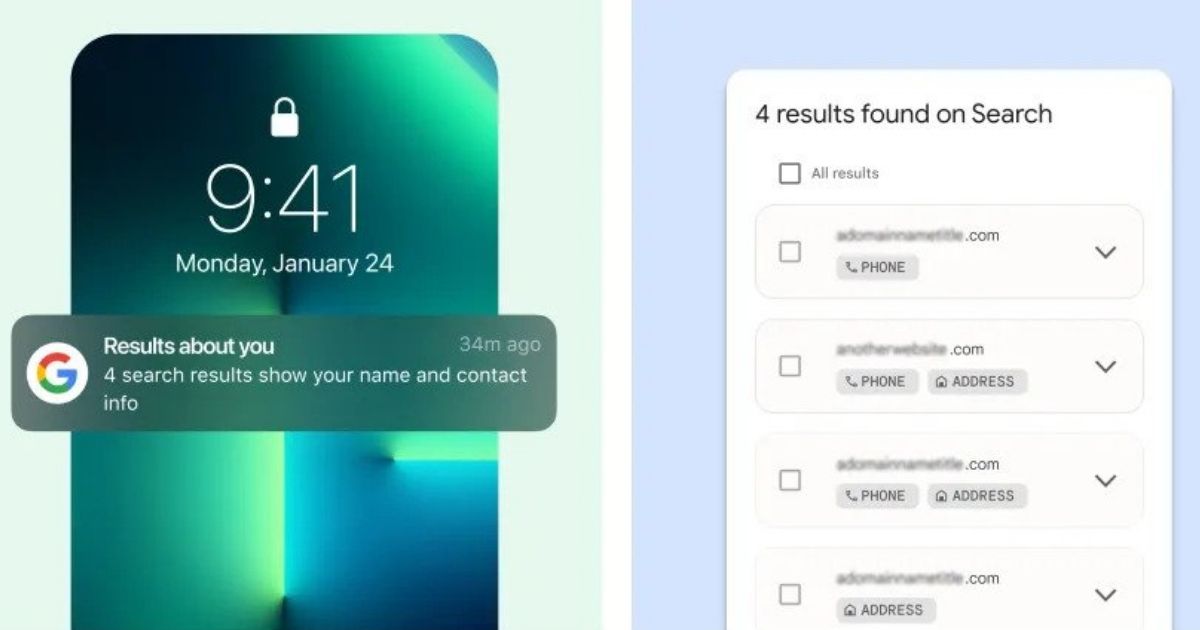 Last year, Google announced that it would let users request the removal of private information like phone numbers, addresses, and more from Google Search. The company had also said that it would notify users when their personal data appears in Google Search. Almost a year later, Google has finally started rolling out alerts when your personal details appear online.
When Google first released the "Results About You" feature, it required users to manually search for their details online, and then request a removal of the same. However, even if your details get removed from Google Search, there is no way to tell if a new search result comes up with the same details.
Google has now eased this process, as you only need to search for your information from the 'Results About You' dashboard only once. Once done, Google will actively track if those same details show up in any Google Search results. Users will get push notifications on their Android and iOS devices when their personal data appears on Google. If you do not see this option, then update your Google App to the latest version.
Users can click on the notification, and request a removal of the same. Google also says that they are enabling SafeSearch results globally to ensure that only safe images show in Google Search results.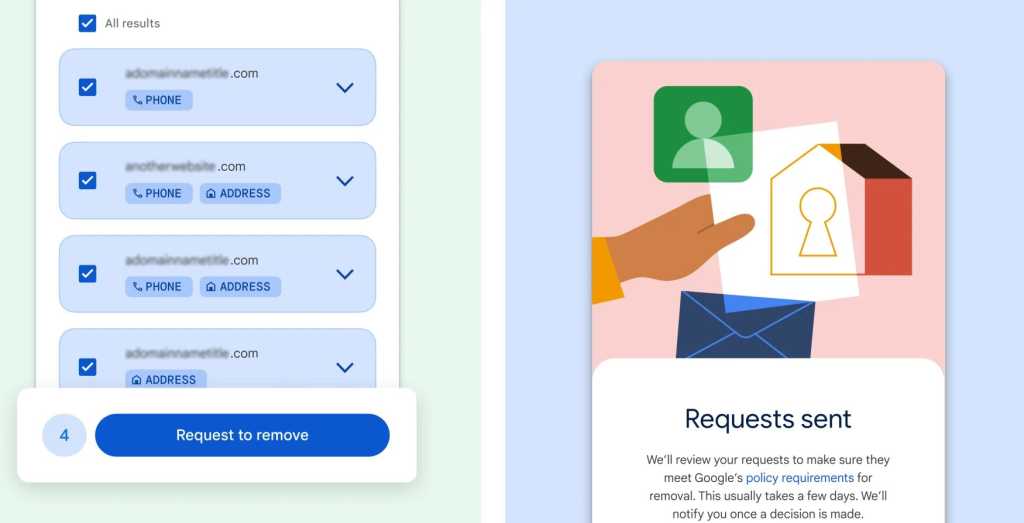 It is to be noted that these alerts are only available in the US as of now. Google says that it is working on bringing this feature globally. As this functionality involves scanning and processing personal details, Google will be required to adhere to the local data protection of the country, where they wish to deploy this feature.
Google has also been implementing measures to prevent doxing, where it tracks images of confidential information such as identity proofs,  bank details, credit card numbers, signatures, and more. Such images and files will be restricted from appearing in Google Search.
Google SafeSearch will now hide explicit images and will blur out photos. Users will be warned before viewing such images. The company also said that if you upload your own explicit images online, and delete them, and if the same images later show up on other websites, Google will let you request a takedown of the same.
Once a takedown request is submitted, it takes around 72 hours to process it. Google will show you the status of your request on your registered Gmail ID. Google does not charge users for using this functionality.