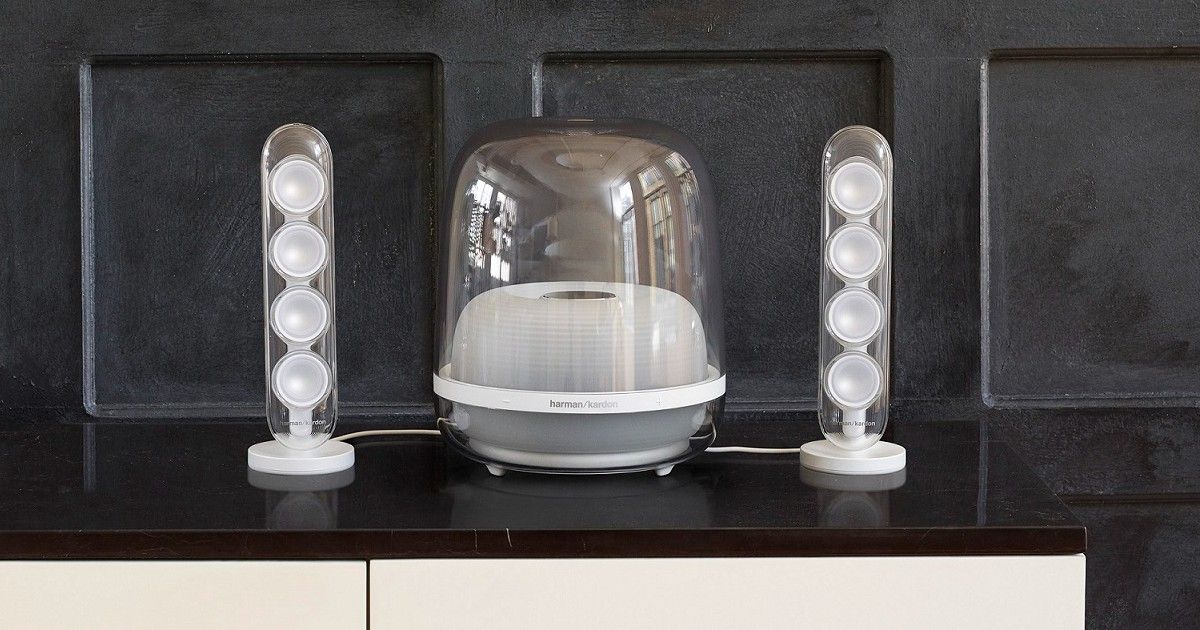 Audio equipment maker Harman Kardon today announced the Soundsticks 4 speakers in India. The company had originally introduced these speakers at the Consumer Electronics Show (CES) 2020, early last month. The Soundsticks line are amongst the most iconic speaker designs in the market, and have existed for two decades now. The original design actually came out of a partnership between Apple and Harman Kardon, back in 2000. The original version of the Soundsticks is said to have been designed by Apple's legendary product designer, Jony Ive. The design has become a permanent exhibit in the New York's Museum of Modern Art (MoMA), and the Soundsticks 4 won the Red Dot Award for product design recently.
Harman Kardon Soundsticks 4 design
While the unique element of the Soundsticks series has always been the design, critics have often appreciated that fact that they sound great too. Having speakers that both looked cool and would sound great was quite unusual back when the first Soundsticks were launched. The new Soundsticks 4 retain the signature transparent design that this series has been known for, but have white speaker grilles inside. The same is true for the subwoofer too, which gives the Soundsticks 4 a newer feel.
Harman Kardon Soundsticks 4 features and price
On the features front, the Soundsticks 4 have a 100 watt subwoofer, with four drivers each on the two satellite speakers next to it. It's a 2.1 configuration, but the Soundsticks series have usually been known for room filling loudness. The Soundsticks III were a tad biased towards bass notes though, but we'll have to wait for the review to find how the audio has been tuned this time.
The Soundsticks 4 also support wireless music streaming via Bluetooth. That's an important addition, which brings the speakers in tow with competing offerings on the market. It also helps with the aesthetics, since the Soundsticks' transparent design would sort of highlight the wires earlier. The new version will be easier to implement in any media centre setup.
The speakers will sell for Rs. 25,999 in India, through online and offline stores.