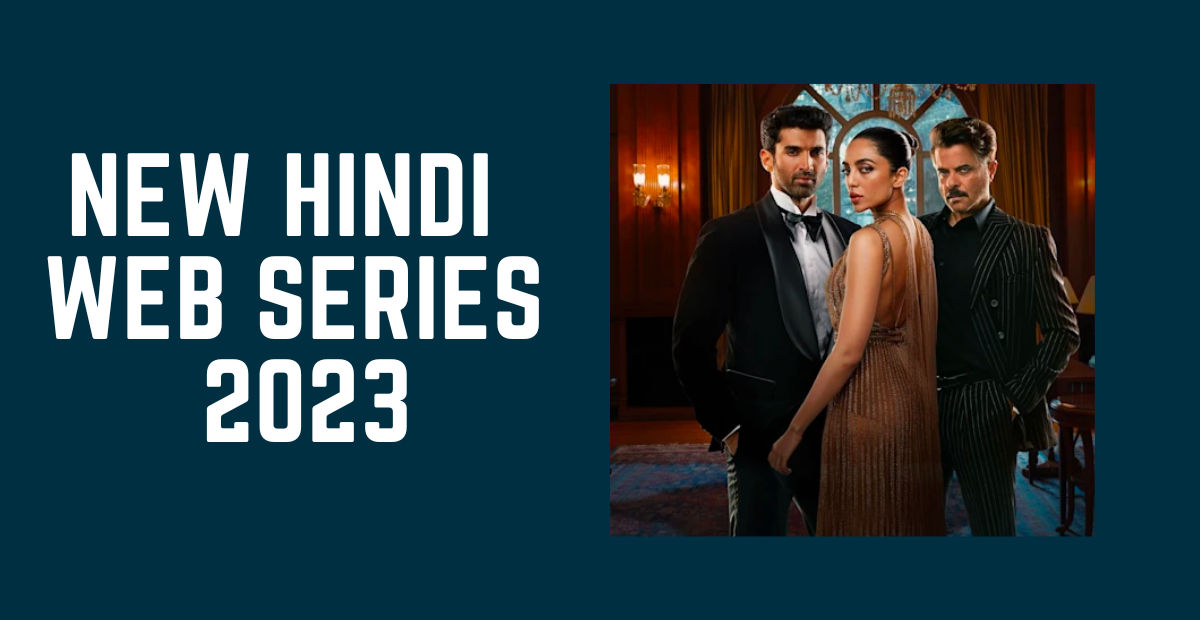 The world of Indian web series is evolving at an unprecedented rate, with more and more exciting projects being announced every year. In 2023, Hindi web series enthusiasts have much to look forward to, with an impressive lineup of shows scheduled to release. From crime dramas to romantic comedies, the new Hindi web series list for 2023 promises to offer something for everyone. Whether you're a binge-watcher or just looking for a new series to add to your watchlist, these releases will pique your interest.
In this article, we'll look closely at some of the most popular Hindi web series of 2023, like the Night Manager, Dahaad, the Romantics, and many more. You can also check out their release dates, cast, and plot details. So get ready to mark your calendars and discover some new favorites.
List of New Hindi Web Series List 2023
| | | |
| --- | --- | --- |
| Show Name | Where to watch | IMDb Rating |
| Minus One-New Chapter | Lionsgate Play | 8.5 |
| The Romantics | Netflix | 8.0 |
| Dahaad | Amazon Prime Video | 7.9 |
| The Night Manager | Hotstar | 7.8 |
| Taj Divided by Blood | Zee5 | 7.4 |
| Butterflies Season 4 | YouTube | 3.7 |
Minus One – New Chapter
In this installment of "Minus One," the audience is transported to a past when Ria (Aisha Ahmed) and Varun (Ayush Mehra) were deeply enamored with one another, and the factors behind their split are dissected. This season's narrative is more well-rounded, emotionally profound, and nuanced, and the presentation is surprisingly distinct as the reasons for Varun and Ria's separation are gradually unearthed. As the episodes progress, viewers will fully immersed in the characters' intense passion and yearning. Despite adding several new characters this season, Ria and Varun remain the preeminent focal points.
Cast: Aisha Ahmed, Ayush Mehra
Director: Sidhanta MathurShubham Yogi
Where to watch: Lionsgate Play
Genre: Drama
Also Read: Best Hindi Web Series on Netflix
The Romantics
This is a commemorative documentary paying homage to the departed Yash Raj Chopra that highlights the rich inheritance of Yash Raj Films via interviews with a myriad of actors who have collaborated with the acclaimed director and producer. With all his actors and actresses coming and sharing their version of him, this show will make a special impact on your hearts. In this show, for the first time ever, his son, Aditya Chopra, has gone on camera to reveal himself and share memories of his daddy dearest!
Cast: Shah Rukh Khan, Ranbir Kapoor, Salman Khan, Aamir Khan, Amitabh Bachchan, Hrithik Roshan, Katrina Kaif, Rani Mukerji, Ranveer Singh, Madhuri Dixit, Karan Johar, Juhi Chawla
Director: Smriti Mundhra
Where to watch: Netflix
Genre: Documentary
Dahaad
The production company Tiger Baby has partnered with Excel Media Entertainment to create a web series entitled "Dahaad." The series takes place in a small town and follows the investigation of a crime that has a profound impact on the lead character, an inspector. The series marks Sonakshi Sinha's debut in the digital world as she portrays the role of a police officer. The web series is a Hindi crime thriller that will feature a range of gruesome cases. Through her intelligence and strength, Sonakshi's character will solve these cases while facing numerous challenges along the way. The viewers will be able to accompany the inspector as she delves into a crime that deeply unsettles her.
Cast: Nirmal Chiraniyan, Hemang Vyas, Prashansa Sharma, Rajeev Ankit, Sonakshi Sinha, Vijay Varma, Gulshan Devaiah, Sohum Shah, Yogi Sinha, Sanghmitra Hitaishi, Ratnabali Bhattacharjee, Vijay Kumar Dogra, Abhishek Bhalerao, Waris Ahmed Zaidi
Director: Reema Kagti, Ruchika Oberoi
Where to watch: Amazon Prime Video
Genre: Mystery, thriller
Also Read: Top Farzi-like Web Series on OTT
The Night Manager
The Night Manager, a thriller series on Disney+ Hotstar, features Aditya Roy Kapoor and Anil Kapoor in the lead roles. The series follows the story of a former Indian Navy officer-turned-hotel manager who embarks on a quest to uncover the dark secrets of a multi-millionaire involved in an arms racket disguised as a white-collar business. The series is written by Sridhar Raghavan, and this show is an Indian adaptation of the British TV series based on John Le Carre's novel of the same name, which starred Tom Hiddleston and Hugh Lawrie.
Cast: Aditya Roy Kapoor, Anil Kapoor, Sobhita Dhulipala, Saswata Chatterjee, Tillotama Shome, Ravi Behl, Rukhsar Rehman, Arista Mehta, Anand Vikas Potdukhe, Joy Sengupta, Owais Bhatt, Bhupendra Singh Negi, Shrenik Arora, Jagdish Rajpurohit, Diandra Soysa, Vikram Kapadia, Akashdeep Sabir, Varun Shashi Rao
Director: Sandeep ModiShridhar Raghavan
Where to watch: Hotstar
Genre: Crime, Thriller
Taj – Divided by Blood
The show is set in the time of Akbar's reign over the Indian subcontinent and primarily revolves around his relationship with his three sons – Salim (played by Aashim Gulati), Murad (played by Taaha Shah Badussha), and Daniyal (played by Shubham Kumar Mehra). These sons compete to become the next heir to the thriving Mughal empire, and their contrasting personalities and conflicts provide ample material for an engaging and compelling narrative. Although the show is based on true events, the creators have taken many liberties in crafting a captivating story about the intricate dynamics within Akbar's powerful family.
Cast: Dharmendra, Naseeruddin Shah, Aditi Rao Hydari, Ashim Gulati, Rahul Bose, Taha Shah Badussha, Shubham Kumar Mehra, Zarina Wahab, Sandhya Mridul, Padma Damodaran, Subodh Bhave, Aayam Mehta, Pankaj Saraswat, Aaryama Salim, Shivani Tanksale, Deepraj Rana, Akshat Mishra, Digambar Prasad.
Director: Abhimanyu Singh
Where to watch: Zee5
Genre: Drama, history
Also Read: New Bollywood Movies on OTT with Release Dates
Butterflies Season 4
TTT, also known as Terribly Tiny Tales, has partnered with Hershey's India to release the fourth season of its flagship web series, 'Butterflies,' just in time for Valentine's Day 2023. The latest season features a collection of new stories centered around love and connection, presented as a YouTube series. Each story in the series is inspired by Hershey's chocolate range, and will be available to watch from February 1st through the 14th, in celebration of the holiday of love. As an added bonus, the campaign includes a special merchandise kit containing t-shirts, a tote bag, badges, and Hershey's Kisses, to help fans commemorate the occasion.
Cast: Shriya Pilgaonkar, Urvi Singh, Apoorva Arora
Director: Various
Where to watch: YouTube
Genre: Romance, drama
That does it for the new Hindi shows on OTT. Which one will you watch first?