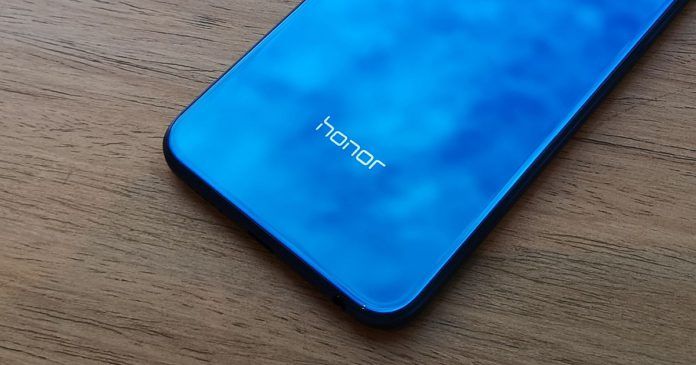 Honor had recently announced on the Chinese social media platform, Weibo, that the brand will launch the Honor 30S 5G smartphone in China on March 30. In a recent teaser, Honor had revealed that the 30S 5G will feature the Kirin 820 processor, which is a new mid-range chipset from HiSilicon. However, we did not have any idea about how powerful is the new SoC. Now, we get to know those details as the Honor 30S 5G has made a visit to AnTuTu, which reveals all the performance metrics of the Kirin 820 processor, and a few other key specifications of the device as well. Let us have a look at these details and see how the Kirin 820 compares with the competition.
Honor 30S 5G AnTuTu Benchmark Score Revealed
In the AnTuTu benchmark, the Honor 30S 5G with its Kirin 820 chipset has scored 1,30,080 points in the CPU test, 1,16,516 points in the GPU test, 66,886 points in the memory tests (RAM test), and 61,788 points in the UX test, making for an overall score of 3,75,270 points.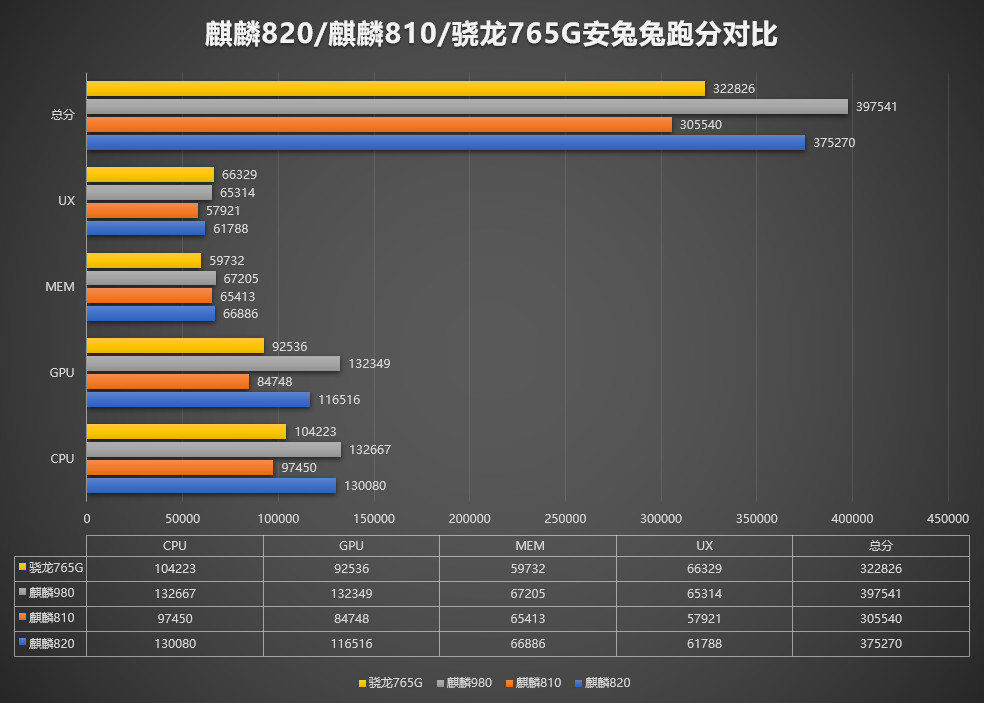 AnTuTu has posted a chart comparing the Kirin 820 with the Kirin 810, Kirin 980, and the Snapdragon 765G. As you can see in the chart, the Kirin 820 has a healthy, 20 percent performance boost over its predecessor, the Kirin 810, and the new chipset from HiSilicon also beats the Snapdragon 765G. It is, however, still behind the Kirin 980. Although not by a huge margin.
Honor 30S 5G With Kirin 820 Is Faster Than Vivo X30 With Its Exynos 980
Apart from the Snapdragon 765G, the other chipset to compete with the Kirin 820 directly is the Exynos 980 from Samsung, a chipset which resides in the Vivo X30 Pro. And if we compare the scores of Kirin 820 with that of Exynos 980 (which has scored 3,26,029 points), the former comes out on top with almost 15% better performance. So, among the three popular mid-range chipsets that we have in the Android market, the Kirin 820 is the strongest of them all. Looks like HiSilicon, Huawei, and Honor have a winner on their hand.
Honor 30S Shows Up On AI-Benchmark
Apart from AnTuTu, the Honor 30S has shown up on AI-Benchmark as well. The Honor 30S with its Kirin 820 chipset has scored a total of 60,114 points in the AI-Benchmark testing, which puts it much ahead of smartphones with high-end chipsets like Snapdragon 865 or Exynos 990. The Kirin 820, however, is still behind the Kirin 990 in terms of AI performance.
Thanks for reading till the end of this article. For more such informative and exclusive tech content, like our Facebook page