Highlights
Paying your Electricity bill has now become easy.
You can pay your bill from WhatsApp chat itself.
It takes less than even a minute to be on the payment page from WhatsApp to Pay the bill.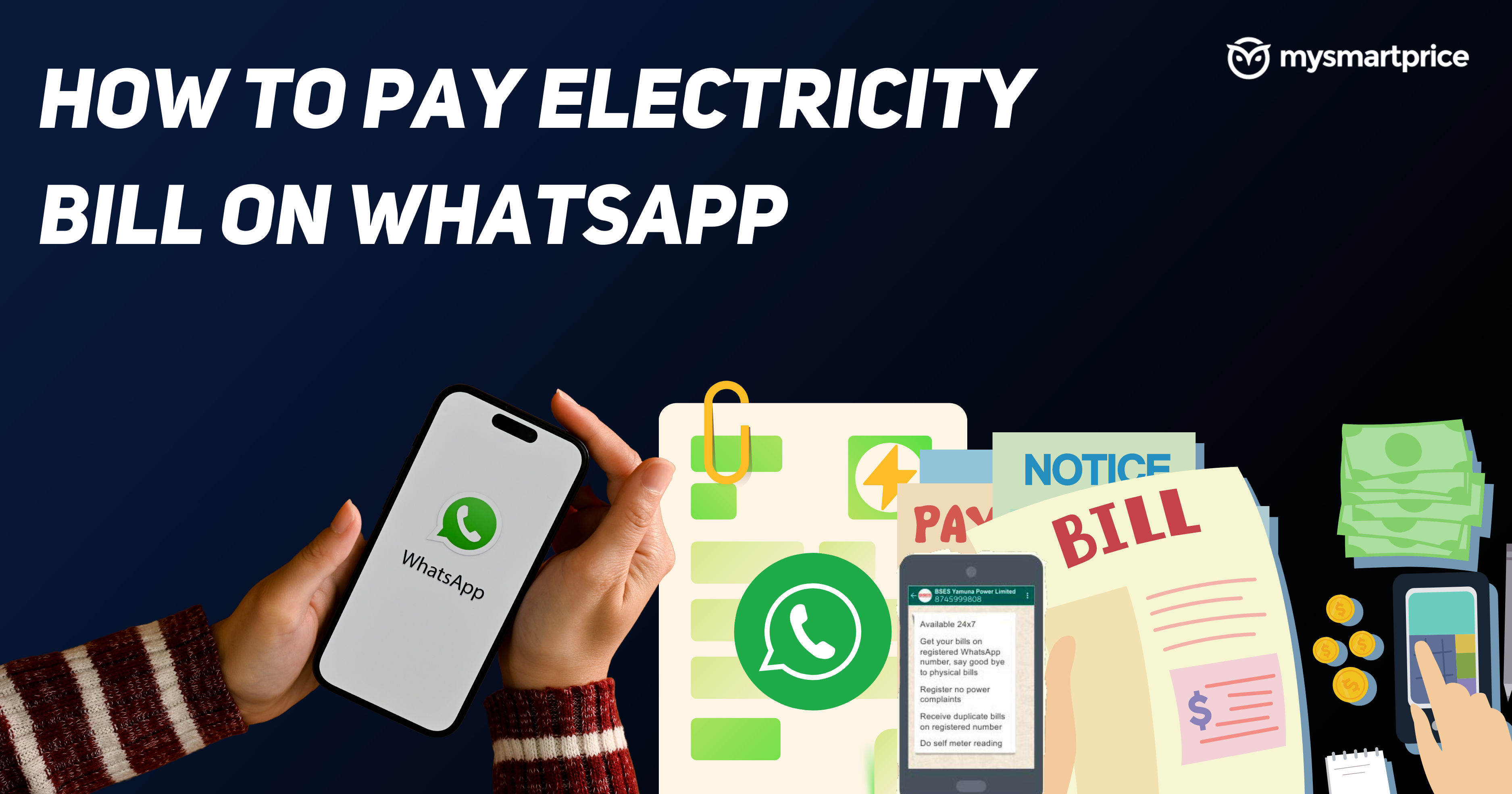 WhatsApp has one of the biggest user bases in India and because of that fact, the company keeps introducing interesting features for us users. Recently, WhatsApp released UPI Payments on WhatsApp. Using the payment feature, you can send and receive money over WhatsApp. More interestingly, the app now gives you the option to pay electricity bills using its platform.
Users can now take benefit of WhatsApp's payment feature to not just individual payments but can now pay their Electricity bill without leaving the app, making it more feature rich and convenient for users. Are you wondering how to pay your electricity bill using WhatsApp payments? Here's a step-by-step guide to get it done the easiest way possible.
Also Read: WhatsApp Payments Live for ICICI, SBI, HDFC, Axis Bank UPI Users, But Only 20 Million Users Can Sign Up First
List of Electricity Board That Supports Payment through WhatsApp
Here are the companies that currently support payment directly through WhatsApp chats. This list will be updated as soon as the list of supported boards grows.
Madhya Pradesh Madhya Kshetra Vidyut Vitaran Co Ltd (MPMKVVCL)

Torrent Power Ltd
List of Numbers for WhatsApp Payments
In order to pay the Electricity Bill through WhatsApp chat, you will be required to save these numbers for your Electricity Board in your contacts.
7552551222 – Madhya Pradesh Madhya Kshetra Vidyut Vitaran Co Ltd (MPMKVVCL)

7454070070 – Torrent Power Ltd
How to Pay the Electricity Bill from WhatsApp
The process is straightforward and easy to get done in less than a minute, even so without further delay let's get started with the process.
Save the numbers given above on your electricity board or simply just tap on the given link to open the chat on WhatsApp.

Now, once the chat is open send "hi" in the chat.
When you send any message, it'll prompt you with options
Choose Option number "2" that says View & Pay LT bill



To select the option simply send the number in chat corresponding to that option, in our case it's "2"

Choose however you want to fetch your Acc details



Choose the option that is convenient for you and enter it in the chat



Once you enter the Customer details, you will be prompted with Billing details

Tap on the link, it will take you to the WhatsApp payment page

From there, select the bank you want to pay with and enter your UPI pin
You have successfully paid the Electricity bill using WhatsApp's payment feature. Once you are done, you will receive the confirmation in the same chat as well. The payments feature on WhatsApp is making things easier to get payments done quickly.
Also Read: WhatsApp Chat Lock Feature Now Rolling Out for Everyone: How to Setup and Use It
FAQs
1. Is it safe to share my personal and payment details on WhatsApp?
Yes, As long as you are sharing personal information with verified chats, it is safe to share your personal details. To know if the chats are verified or not, check the verification checkmark right next to the name.
2. Are there any additional charges or fees for paying bills on WhatsApp?
No, As WhatsApp payments are simply a type of UPI payment it's absolutely free unless the vendor decides to charge you from their end. WhatsApp however does not charge anything as an intermediator.
3. Is this service available for all electricity providers?
Currently, this service is only available for the customers of MPMKVVCL and Torrent Power Ltd. Rumours say that this feature will slowly roll out for all Electricity boards state-wise.
4. How do I check my electricity bill amount on WhatsApp?
Simply, instead of choosing the Pay Bill option, you can choose View or Download Bill option. This will show you the amount to be paid in your WhatsApp.
5. How can I download My Electricity Bill using WhatsApp?
To download your copy of the electricity bill on your WhatsApp, just text Hi to your Electricity Board WhatsApp number and select the option that indicates to download or get the bill.