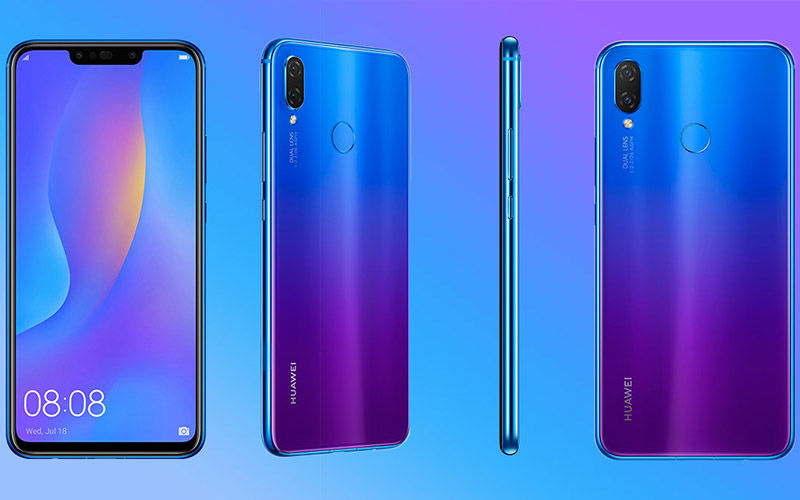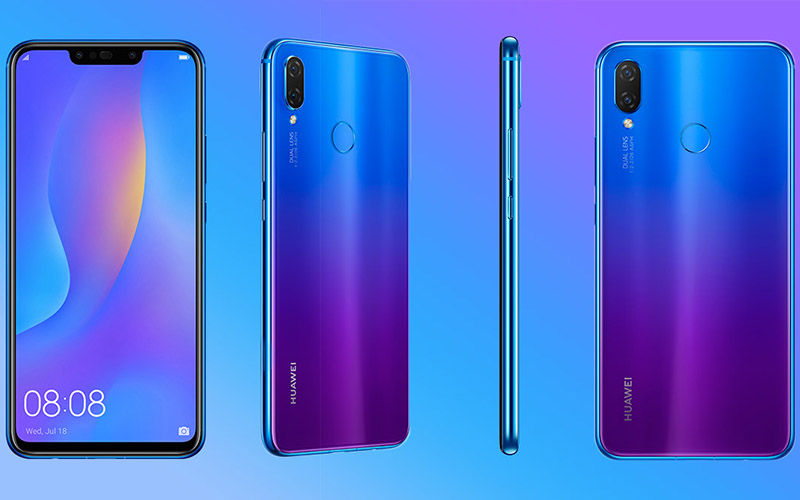 Earlier this year, Huawei launched the Huawei Nova 3 and Nova 3i to compete in two of the most highly contested segments of the Indian market. The Nova 3 features Huawei's flagship Kirin 970 SoC and is a direct competitor to OnePlus devices. The Nova 3i, on the other hand, features a scaled-down Kirin 710 SoC and is aimed to disrupt the Rs. 15,000-20,000 segment. Both shipped with a heavily customised version of Android Oreo out of the box with a promised Pie update in the works. Huawei has now opened up registrations for the EMUI 9.0 Android Pie beta program for the Nova 3i.
Huawei Nova 3i Android Pie Beta registrations now open
Huawei's Android Pie rollout is on par with the competition, although it could use a little work. Flagship devices such as the Huawei P20 Lite and P20 Pro have already received the update, but the same can't be said for a lot of their older devices. EMUI 9.0 comes with all the standard Android Pie features such as Gesture Navigation, App Actions, Slices and Google's Digital Wellbeing initiative. There are several device-specific optimisations as well.
According to Huawei, EMUI 9.0 optimises underlying operation commands more rapidly and efficiently with AI prediction technology. As a result, the system response speed is increased by 25.8%, application startup is shortened by 102 ms, and overall system fluency is increased by 12.9%. Furthermore, it also introduced GPU Turbo 2.0 Mode, which is said to reduce touch delay by as much as 36% and lower SoC temperatures by up to three degrees. EMUI 9.0 aims to utilise the built-in AI capabilities of the Kirin SoCs to make daily tasks such as video editing easier. There is even a Google Lens-esque feature that allows you to point at objects, which are then identified by the on-device AI. There is also a Samsung DeX-like 'PC Mode' which lets you use your phone as a projector minus the distractions.
If you're the proud owner of a Huawei Nova 3i and want to get a taste of Pie, here is how you go about it. Install Huawei's Friendly User Test application and launch it. Navigate to Personal > Join Projects > Available Projects > Sign up. Now, you'll have to wait for a confirmation from Huawei. We recommend that you hurry up, as there are limited slots available and they tend to fill up rather quickly.
Things to bear in mind before you sign up for the Huawei Nova 3i Android 9 Pie Beta
It is understandable that everyone wants a piece of the latest software build, more so when they have the chance to get it before others. However, here are some factors that you should bear in mind before you sign up for the beta. As the name suggests, the software is still in beta, i.e. unfinished. Several apps will not function as intended, and your experience will be rife with minor annoyances. Some banking apps might stop working altogether. Going back to a stable release will involve a complete wipe of the device and some hand-to-bootloader combat, which isn't for everyone.
To make matters worse, Huawei stopped giving out bootloader unlock codes to users. It means that you're stuck with EMUI for the foreseeable future. The only real choice here is between a stable version and an unstable one. It is reasonable to assume that a stable build of Android Pie should roll out for the Nova 3i a few weeks after the beta program ends.