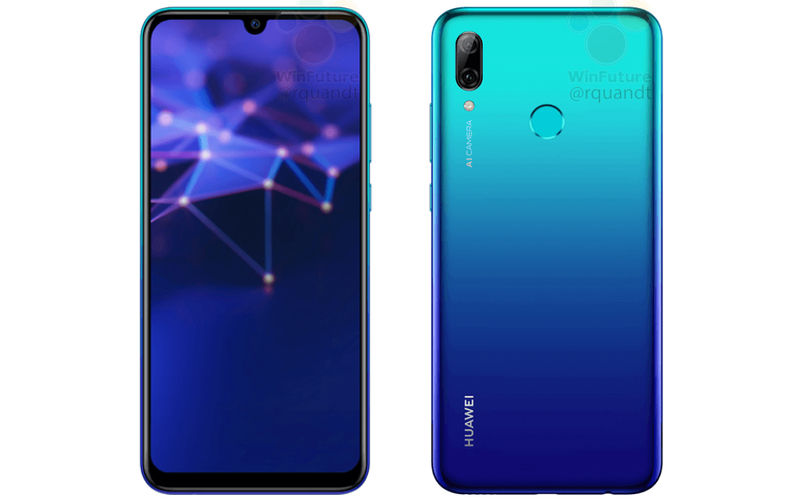 A new Huawei smartphone appeared online sporting a few interesting specifications. Although the details are a little scarce, we believe the Chinese smartphone and telecommunications giant could be readying the Huawei P Smart (2019), an affordable but still capable Android smartphone.
Huawei is certainly getting the Huawei P Smart 2019 Edition smartphone for its launch. We have been closely following the seemingly budget Android handset. Last month, two variants of the smartphone with model numbers – POT-LX1 and POT-LX3 appeared on the Federal Communications Commission (FCC) in the U.S.. Thereafter, POT-LX1 was seen on the Global Certification Forum (GCF). Needless to mention, the GCF certification is obligatory for any device that seeks to establish wireless connection to cellular networks in countries outside of North America. The listing does imply Huawei is actively getting the Huawei P Smart (2019) certified. The handset may debut in the U.S. soon.
Huawei POT-LX1 Appears On Geekbench Running Android 9 Pie
According to several reports, the Huawei POT-LX1 could easily be the Huawei P Smart (2019). The Huawei handset could arrive in two internal storage variants: 32GB and 64GB. Interestingly, both the variants will have 3GB of RAM. According to previous reports, the Huawei smartphone will have the HiSilicon Kirin 710 processor, which is quite powerful. Hence, it is rather unusual for such a processor to work with just 3GB RAM.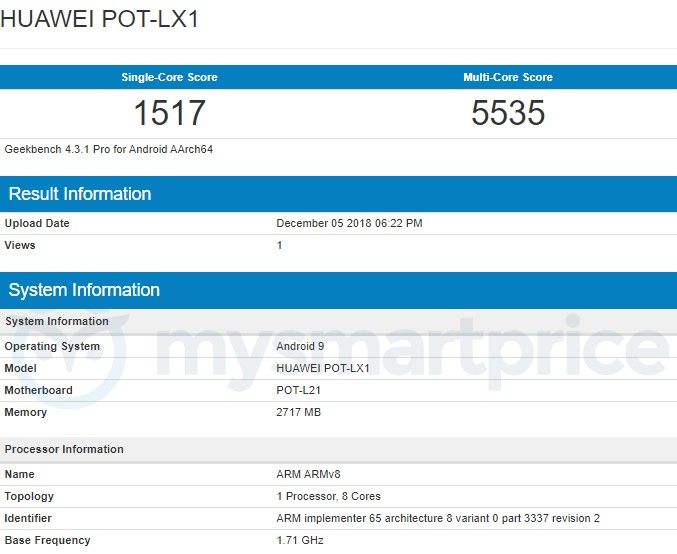 The Huawei POT-LX1 variant spotted running Android 9 Pie on Geekbench packs 2,717MB or 3GB RAM. The Android version is mentioned as Android 9 Pie. Given the fact that the latest Android version arrived some time back, and the device is yet to officially launch, the Huawei P Smart (2019) could easily ship with Android 9 Pie. Also, the device should have Huawei's EMUI 9.0 customization over it.
There are no indicators about the actual name of the processor. However, the listing does indicate the processor packs eight cores. The octa-core processor of as yet unknown origin appears to be running at 1.71GHz. Needless to add, the clock speed appears low, but it could be of the efficiency cores, while the performance cores could go higher. Nonetheless, the mystery Huawei POT-LX1 test device managed a single-core speed of 1517, and a multi-core speed of 5535. These are certainly quite impressive numbers especially considering the processor gets to work with just 3GB RAM.