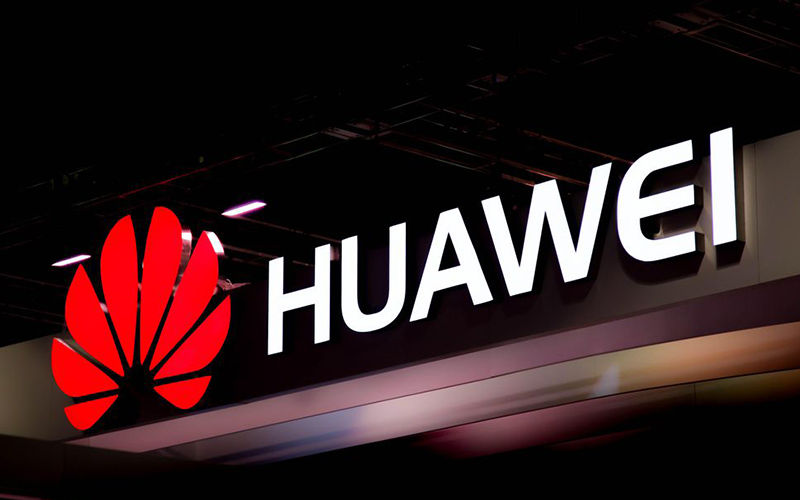 Huawei is reportedly launching a powerful, efficient and super-fast power bank. The Huawei SuperCharge 40 will have a battery capacity of 10,000mAh. More importantly, the Huawei power bank would be able to recharge compatible devices with a powerful charging speed of 40W. Older Huawei devices could receive power at slightly lesser but still quite forceful 22.5W of power.
Fast Charging technologies have come a long way. Smartphone batteries do not take long hours to charge anymore. Smartphone chargers have evolved exponentially. Moreover, several Fast Charging technologies like the Quick Charge, Dash Charge, VOOC Flash Charging, Rapid Charge, etc. are able to juice up compatible smartphones at blazing fast rates. Quite a few smartphones claim to offer several hours' worth of talk time with a few minutes of charging.
Huawei SuperCharge 40 10,000mAh Power Bank Promises Power Delivery At 40 Watts
None of the aforementioned technologies come close to Huawei's SuperCharge 40 technology. As the name implies, SuperCharge 40 can charge a compatible device with 40 watts of power. A new leak claims the Chinese smartphone and telecommunications giant will soon launch a power bank which has high-speed SuperCharge 40 support.
We received a leak from supplychain that Huawei is releasing a 40W SuperCharge Protocol(SCP) 10000mAh powerbank. It's able to charge Huawei Mate 20 Pro and Honor Magic 2 at maximum power of 40W and also backward comptaible with 22.5W SCP fast charging of other Huawei phones.

— ChargerLAB (@chargerlab) December 23, 2018
According to the leak, the soon to launch Huawei power bank will have a 10,000mAh battery array. It will support the SuperCharge 40 technology. Incidentally, not many Huawei smartphones, let alone handsets from other smartphone manufacturers, support this exceptionally high power delivery pathway.
Still, the recently launched Huawei Mate 20 Pro and Honor Magic 2 support SuperCharge 40 standard. The Huawei Mate 20 Pro has a 4200mAh battery. A simple match indicates the Huawei SuperCharge 40 10,000mAh power bank could charge the device twice. The only other SuperCharge 40 compatible smartphone is the Honor Magic 2 which has 3,500mAh battery. The power bank would fully charge the handset up to three times.
Incidentally, all power banks have power conversion and efficiency loses. Huawei hasn't yet confirmed the detailed specifications of its SuperCharge 40 10,000mAh power bank. Hence it is not possible to confirm the actual charging capacity of the same. Although the actual capacity could be lower than 10,000mAh, the charging rate is exceptionally high. In other words, compatible Huawei smartphones need not remain hooked up to the power bank for long periods of time.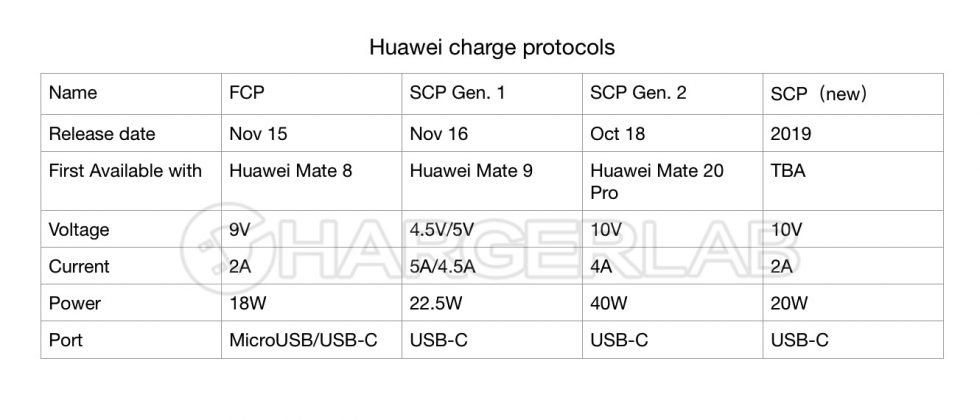 Even if the number of SuperCharge 40 compatible smartphones is less, it will grow as the company will continue to launch devices that support the blazing fast charging rate. Still, previous generation Huawei smartphones do support charging rate of 22.5 Watts. The Huawei SuperCharge 40 10,000mAh power bank will charge these devices at the lower, but still quite higher than most, rate.
Huawei SuperCharge 40 10,000mAh Power Bank, Expected Launch, Price, Availability
The Huawei SuperCharge 40 10,000mAh power bank is reportedly in final stages of development. The company could showcase the technology during the MWC. The mega trade show revolving around smartphones and mobile communication will start on February 25, 2019.
It is not immediately clear when Huawei will actually launch the power banks or make it available for purchase. Still, we are confident the company will release the SuperCharge 40 10,000mAh power bank in the first half of 2019. As for the price, the device would surely sport a rather premium price tag. We will surely update our readers about any news regarding the Huawei SuperCharge 40 10,000mAh power bank.