Highlights
Humane unveils its much-awaited AI pin, which comes with an OpenAI Integration.
The Humane AI Pin is a compact, AI-powered wearable device that seamlessly integrates with daily life.
It has initially been launched in the United States, with a price tag of $699 (approximately Rs 60,000).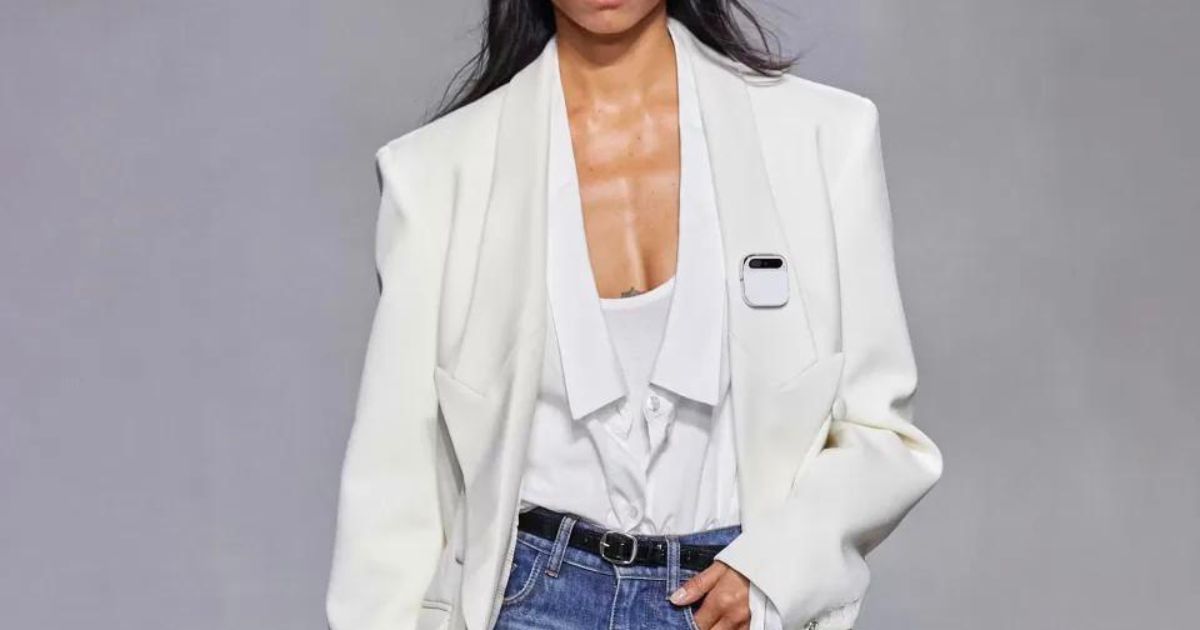 Humane, the highly-anticipated startup founded by former Apple employees, has officially unveiled its groundbreaking creation – the Humane AI Pin. This innovative wearable device is poised to redefine how we interact with technology. The AI Pin is generating significant buzz with an array of features that promise to revolutionize the AI space.
So, what exactly is Humane's AI Pin?
The Humane AI Pin is a compact, AI-powered wearable device designed to seamlessly integrate with your daily life. It's a lightweight, unobtrusive accessory that attaches to your clothing with a magnet. Packed within its unassuming frame are a built-in microphone, speaker, camera, and a range of sensors that enable it to engage with the world around you.
Humane AI Pin Features and Specifications
The Humane AI Pin boasts impressive hardware and capabilities. Powered by an Qualcomm Snapdragon processor, this device features a camera, depth and motion sensors, a unique "personic speaker," and a green laser projector. Besides offering voice control, it also supports Bluetooth headphones.
One distinguishing feature of the AI Pin is its operating system, known as Cosmos. Unlike conventional app-based systems, Cosmos presents a more seamless approach, seamlessly accessing various AI tools as needed. This concept resonates with OpenAI's ChatGPT's plugin system, allowing users to extend their experience by adding new features or data to their AI interactions.
The AI Pin is a square-shaped device that magnetically clips onto your clothing or other surfaces. Beyond being just a magnet, the clip also serves as a battery pack, ensuring the device remains powered throughout the day. While the exact battery life remains undisclosed, the AI Pin ships with two "battery boosters."
Humane has innovatively introduced alternative interaction methods for the AI Pin without a traditional screen. It primarily relies on voice commands, but the green laser projector can display information on your hand. Thanks to a touchpad, the device can even recognize gestures and interactions with objects. Unlike devices continuously listening for a wake word, the AI Pin activates manually, indicated by the "Trust Light" when recording. Humane's vision for the Pin is that it should stand as a self-contained device rather than merely an accessory to your smartphone.
How to use the Humane AI Pin?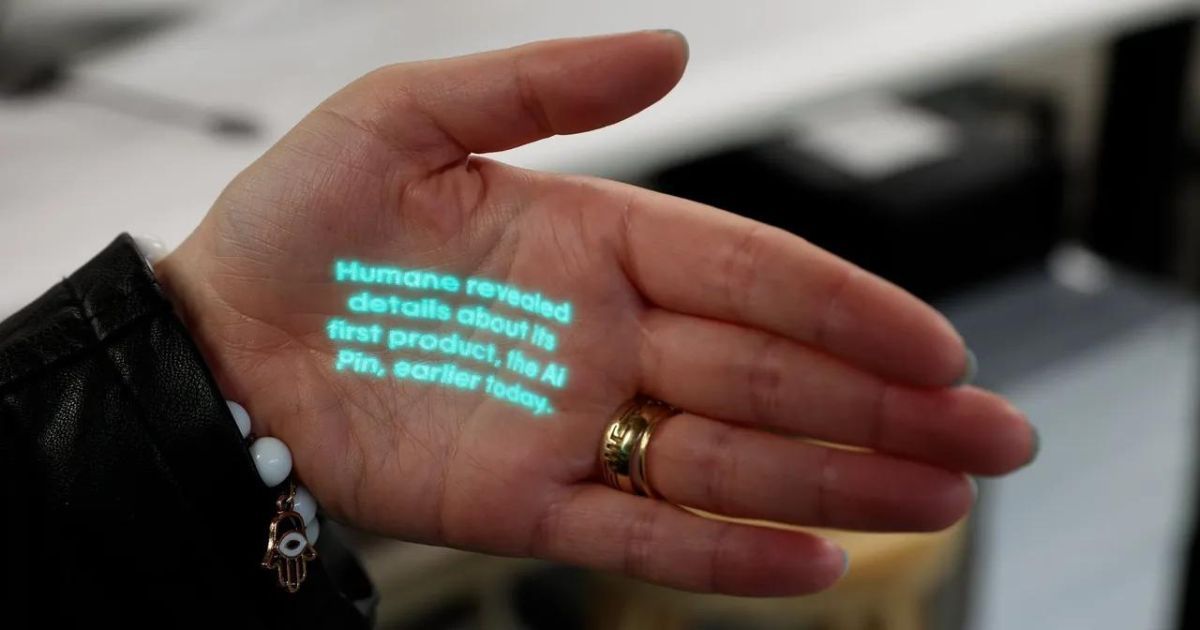 In the recent product demonstration, Imran Chaudhri, one of the founders, showcased the AI Pin's ability to play music using voice commands, projecting player controls onto the palm of his hand. Navigation through tracks was achieved effortlessly by simple motions, such as tilting the hands to the sides, and closing his palm returned him to the home screen.
Humane AI Pin Price and Availability
The Humane AI Pin has initially been launched in the United States with a price tag of $699 (approximately Rs 60,000). It will go on sale from November 16. Additionally, Humane offers a subscription model at $24 (around Rs 2,000). Unfortunately, details regarding its availability in India and other markets remain uncertain, leaving tech enthusiasts eagerly awaiting further updates.
As Humane's AI Pin enters the global tech scene, it brings forth a new perspective on wearable AI devices, focusing on seamless integration and versatility. With a unique combination of hardware and an intuitive operating system, it has the potential to set new benchmarks in the world of wearable technology.