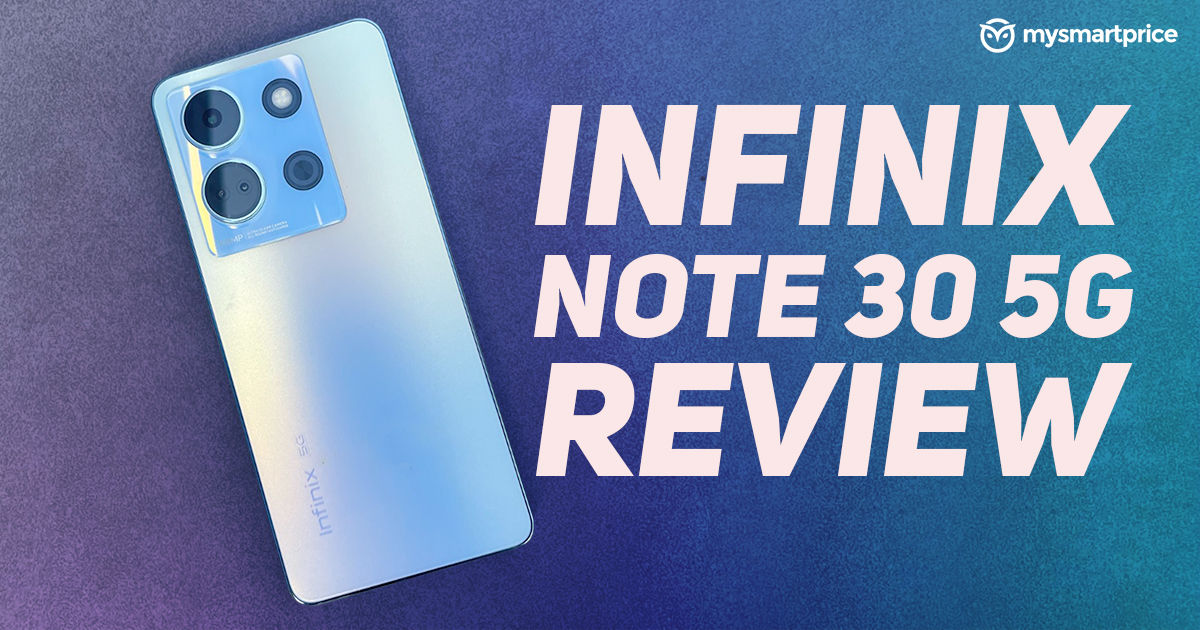 Almost a year after the Infinix Note 12 5G launch, the company has finally unveiled its successor, the Note 30 5G, in India. The company has multiple promises to be made on its latest launch. Along with a premium design, the phone offers multiple upgrades on paper.
Infinix Note 30 5G
Rs 14,999
What Is Good?
Good primary camera sensor
45W fast and reverse charging
Premium design
Good battery life
Decent performance
What Is Bad?
Inconsistent skin tone in selfies
Lacklustre software
Not for gaming
The Infinix Note 30 5G gets a new MediaTek Dimensity 6080 chip, a 108-megapixel triple-rear camera setup, 45W fast charging support, multiple charging features, JBL-tuned stereo speakers, and much more.
Infinix has picked up the competition at a price point where the smartphone market is filled with Vivo T2x 5G, Moto G62 5G, POCO X5 5G, etc. Has Infinix done a great job with the Note 30 5G to make its unique identity the ocean of smartphones? Read our review to know more.
Infinix Note 30 5G Review: Pricing and Availability in India
The Infinix Note 30 5G will be available in India in two storage variants. Unlike last year's Note 20 5G, the newer version now starts with a 128GB base variant. Here're the prices.
4GB/128GB is priced at Rs 14,999
8GB/256GB is priced at Rs 15,999
Infinix Note 30 5G Review: Design
The phone comes in Interstellar Blue, Magic Black and Sunset Gold.
It weighs 204 grams.
Infinix has been highly active in the design department lately. Whether it's the Infinix Note 12i, Smart 7, or Zero 5G Turbo, we have seen the brand trying something new. And the Infinix Note 30 5G is not an exception. It gets a box-shaped design with flat edges.
The phone has a massive camera island on the rear, making it look like two big and two small sensors. However, the phone has three sensors along with an LED flash. Due to its massive camera bump, the phone wobbles on a flat surface, but that shouldn't be a bummer.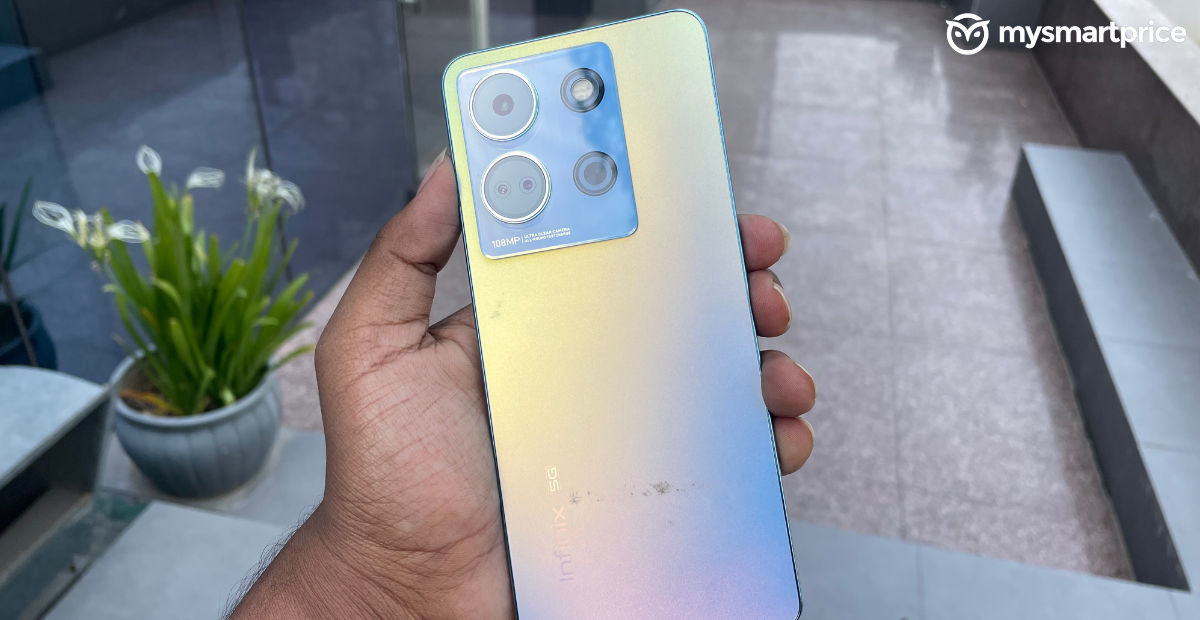 It is available in three colours, with each having a different approach. We received the Interstellar Blue variant that offers a glossy back finish. The phone changes its colour to green or yellow depending on the angle you tilt it in direct sunlight. The Sunset Gold features a leather back panel similar to the Infinix Zero 5G 2023, whereas the Magic Black offers a plain matte finish. While all three variants look good and make the phone feel premium, we personally preferred our blue variant. Nevertheless, the design and colour choice is subjective.
We used the phone without any case as it didn't easily pick up fingerprints or smudges. Rest assured, you get a TPU case in the box.
The top portion houses a speaker grille, while the bottom frame consists of a primary microphone, a USB Type-C port, a headphone jack and a speaker grille. On the left is a full-sized SIM tray.
The phone is large, and we didn't find it comfortable for one-hand usage. It feels chunky as it weighs 204 grams and is 8.45mm thick.
Infinix Note 30 5G Review: Display and Audio
The Note 30 5G packs a 6.78-inch FHD+ IPS LCD display.
JBL-tuned stereo speakers are available on the device.
Compared to last year's Infinix Note 12 5G, the Note 30 5G has got a downgrade in the display. The Infinix Note 30 5G features a 6.78-inch IPS LCD display, whereas its predecessor offers an AMOLED display. However, that didn't make any difference in our viewing experience, as the screen content was crisp and vibrant. If you don't prefer the display style, you can still go to Settings and tweak it.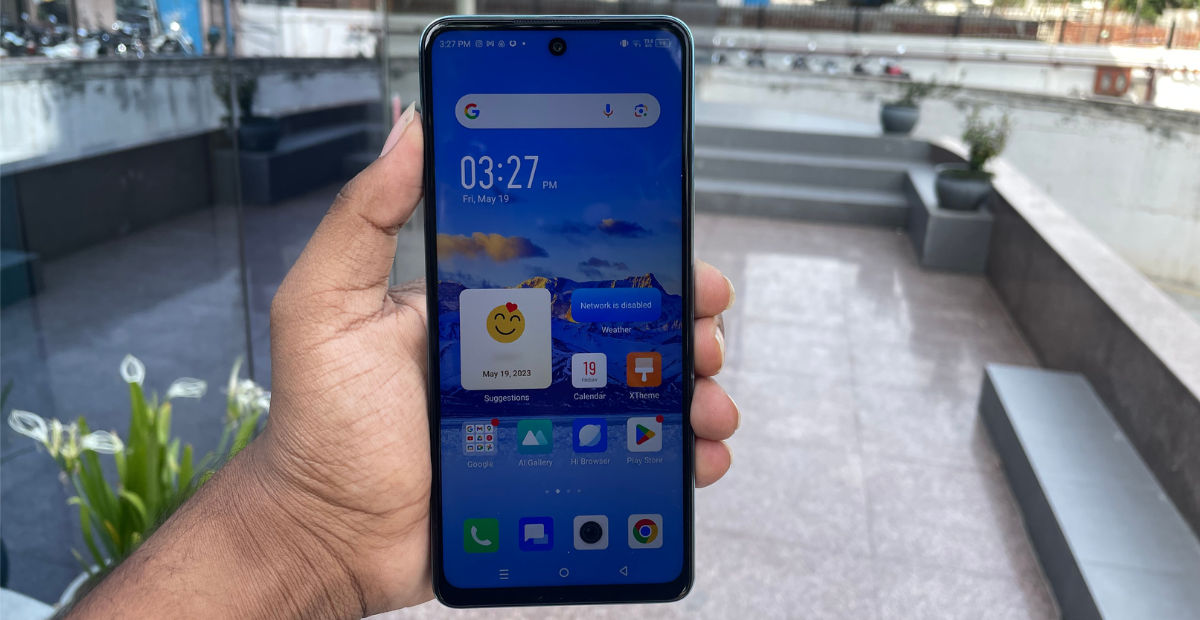 Infinix's decision not to include an AMOLED display is questionable as it offers AMOLED on Note 12i, the cheapest phone in the Infinix Note 12 series.
The phone has thick bezels around the display sides and a massive one on the chin. The punch-hole centre on the front is big compared to other phones.
The display supports a 120Hz refresh rate that makes the navigation experience fluid. You can also set it to 90Hz or 60Hz, depending on your choice. The display can reach up to a peak brightness of 580 nits. We had to struggle to identify the content under direct sunlight in Delhi's summer.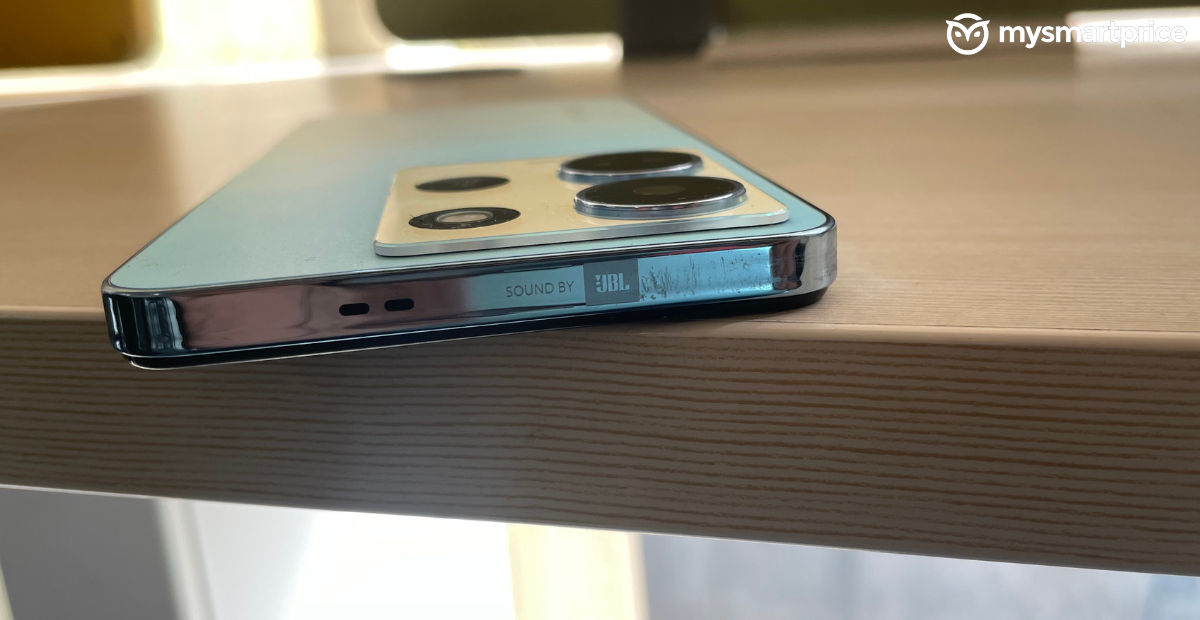 Thanks to its large Full HD+ display accompanied by JBL-tuned stereo speakers, watching both seasons of Asur was a delight on the Infinix Note 30 5G. It supports Widevine L1 certification so that you can enjoy the OTT app content in Full HD resolution. The speakers get loud and produce crisp sound, so no problem if your TWS earbuds battery dies.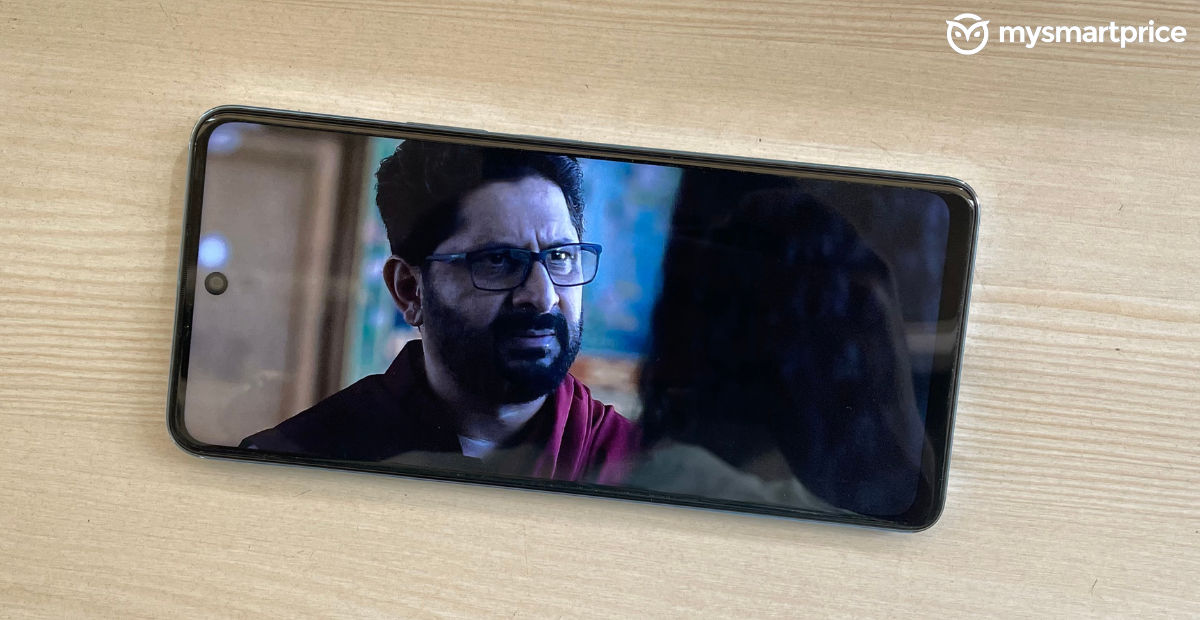 Infinix Note 30 5G Review: Performance and Software
It is the first device to pack a MediaTek Dimensity 6080 processor.
It boots Android 13-based XOS v12.0
The Infinix Note 30 5G is the first phone powered by a MediaTek Dimensity 6080 chipset. Going by the name, this seems to be a mid-range processor, but it's just a rebranded Dimensity 810 chipset used in the Note 12 5G. A Mali G57 GPU and 8GB of RAM are coupled with the SoC. The Infinix Note 30 5G gets extra memory which is why it now starts with 128GB storage.
Furthermore, it supports 8GB Virtual RAM technology, which means that it will take out some storage from the onboard storage to use as RAM.
The Infinix Note 30 5G handled our daily tasks well. Be it Google Chrome for web browsing or scrolling through the social media apps, we didn't face any jitter. However, the RAM management could have been better, as we noticed that it struggled to manage the running apps in the background.
As for the benchmark tests, the device secured a score of 406,313 on AnTuTu v10. In Geekbench 6, the phone returned 722 and 2040 single-core and multi-core scores, respectively. The numbers are higher than Realme 9i 5G's Dimensity 810 and lesser than iQOO Z7 5G's Dimensity 920.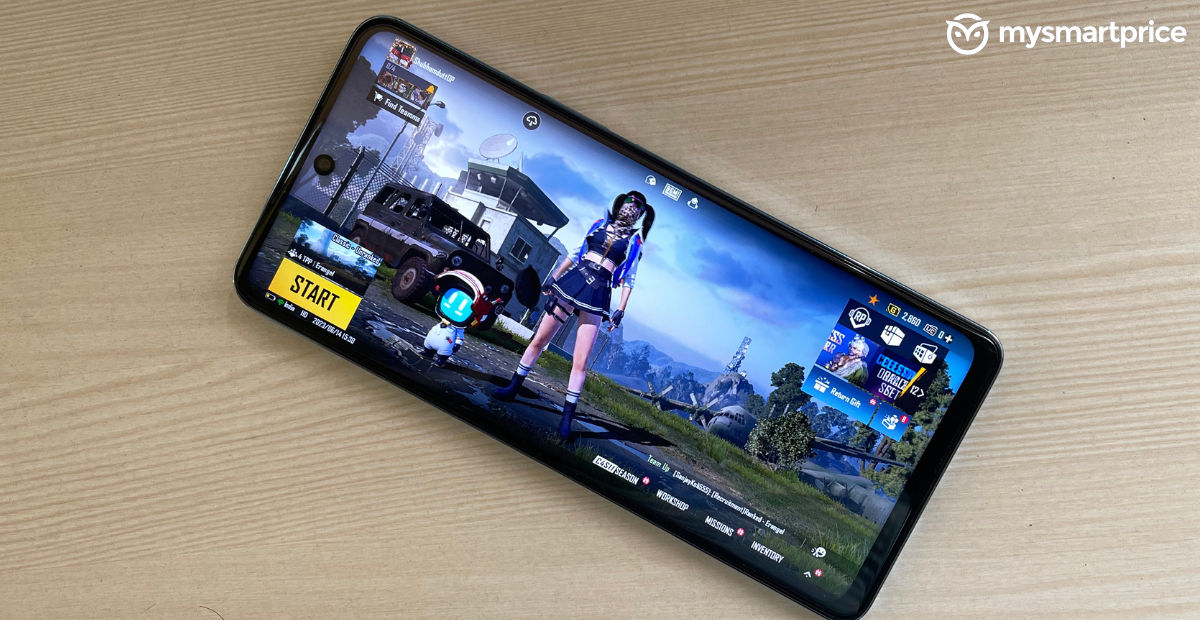 The Infinix Note 30 5G can run BGMI on HD graphics at a High frame rate. It also can switch to Balanced and Ultra, giving you a smoother experience. We played three full-round matches on BGMI and noticed that the back panel started getting warm after 40 minutes of intense gaming sessions. Although, we didn't see any major stutters while gaming. Interestingly, a feature called Bypass charging prevents phones from heating while charging. This activates once you play games while charging and the battery level crosses 30%.
The Infinix Note 30 5G runs Android 13-based XOS v13.0 out of the box. Our unit runs on the March security patch.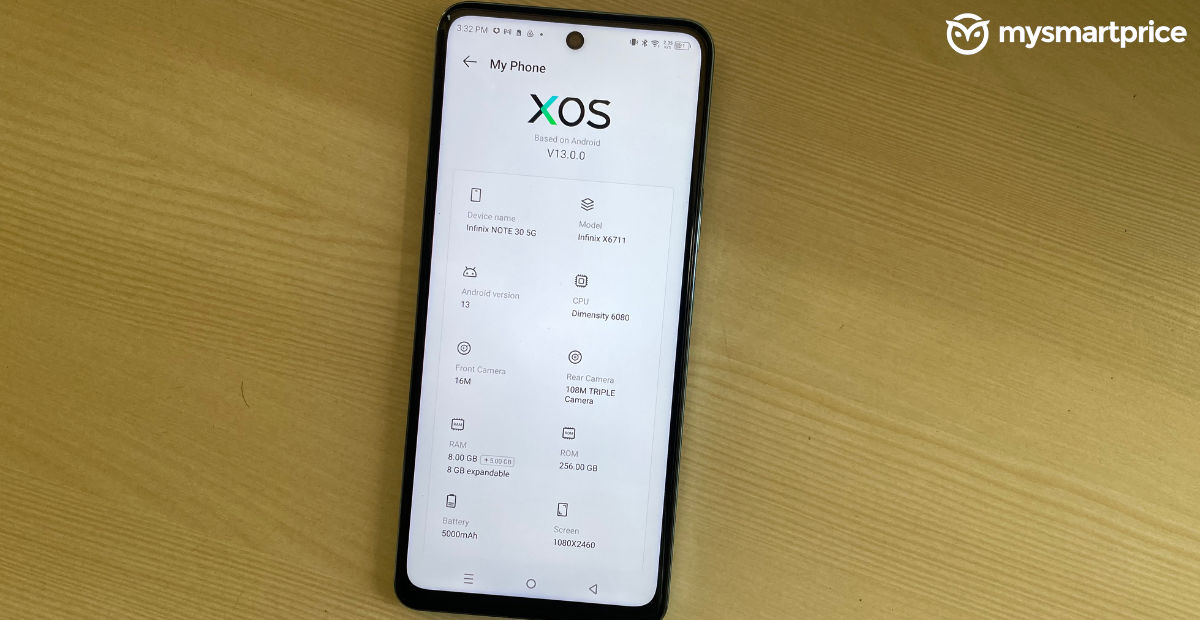 The device is filled with bloatware, some of which cannot be uninstalled. However, the apps this time didn't bombard us with tons of notifications like other Infinix devices we used.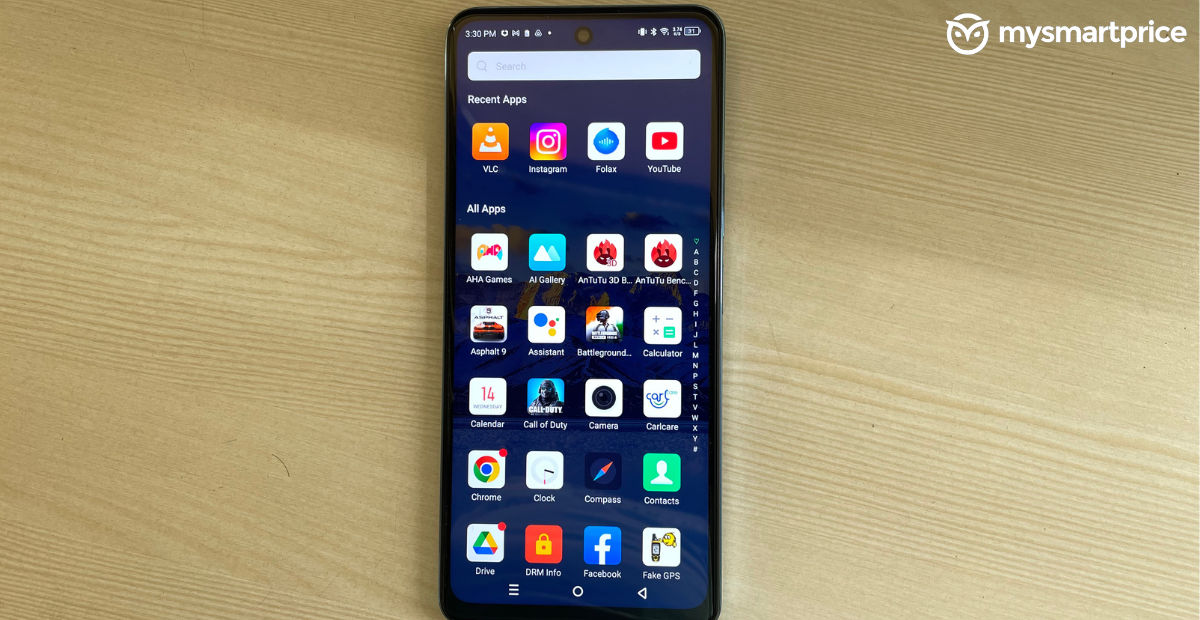 The device also marks the debut of the company's voice assistant, Folax, which was said to be integrated with ChatGPT technology. Disappointingly, Folax is limited to performing basic functions and for anything else, you will be redirected to Google.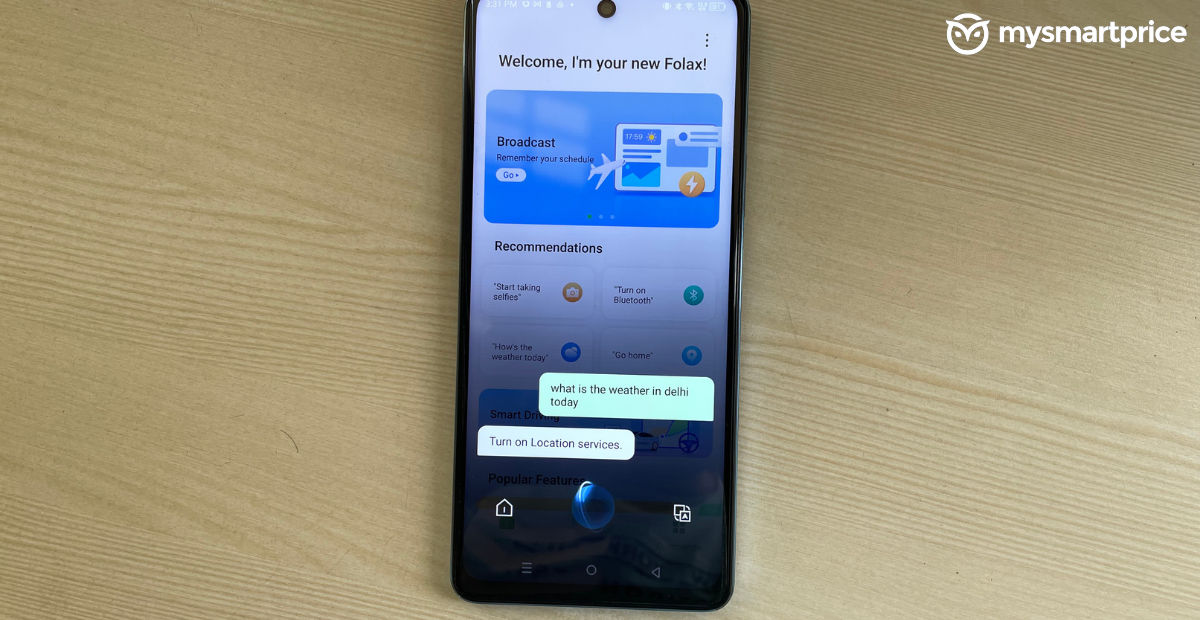 Rest all the features are similar to previous Infinix smartphones, which you can read from here.
The device features face and fingerprint unlock for biometrics, which response swiftly.
Infinix Note 30 5G Review: Battery life and charging
The Infinix Note 30 5G supports multiple charging capabilities.
The device packs a 5,000mAh battery.
Infinix has a lot of claims to be made about the Note 30 5G's battery and charging technology. Besides the 5,000mAh battery capacity, the device has a slew of charging features that probably any other device features in its segment.
It has got a 45W wired fast charging, bypass charging and reverse wired charging. We have already explained the usage of bypass charging in our gaming section.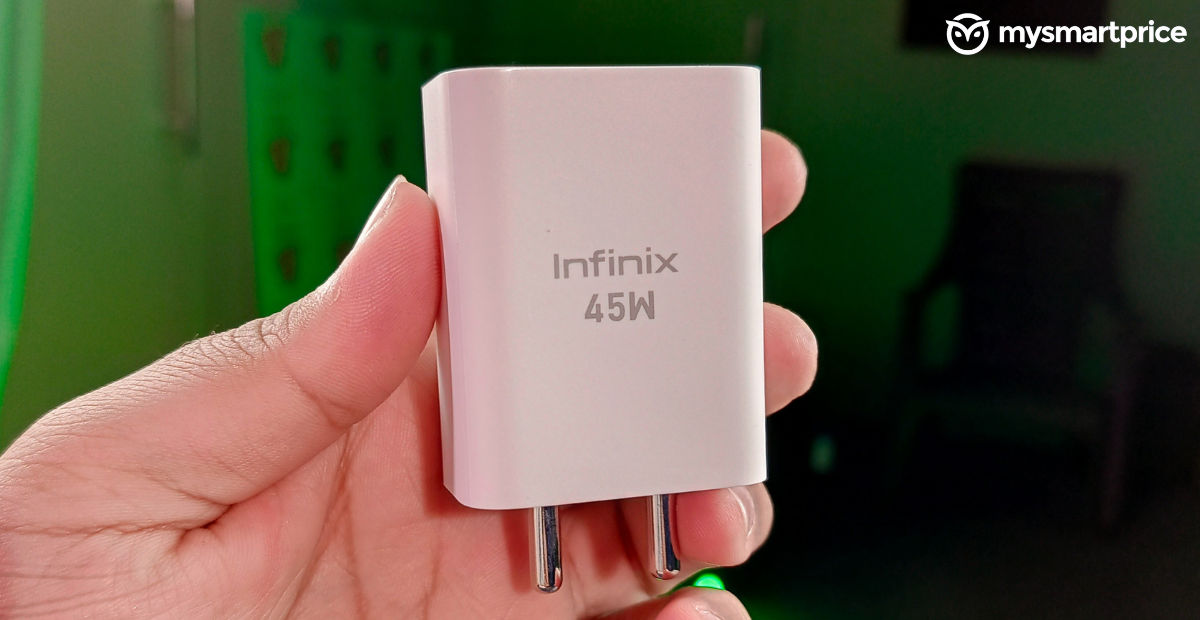 After running social media apps, watching a web show and playing a couple of rounds on BGMI, we fetched about 7 hours of screen-on-time on the Infinix Note 30 5G, which is an excellent figure.
The Note 30 5G is the fastest-charging smartphone in its price segment. It takes almost an hour to charge from dead fully.
The reverse charging feature has been helpful for us as we carry an iPhone 12 Mini alongside. It generally took 10 minutes to charge our iPhone by 20 per cent using its reverse charging tech.
Infinix Note 30 5G Review: Camera Quality
It features a 108-megapixel triple rear camera setup.
The phone can record videos at 2K 30fps.
The Infinix Note 30 5G packs a 108-megapixel triple camera setup, accompanied by two unimpressive 2-megapixel depth and an AI sensor. Honestly, if you ask us, an ultrawide sensor would have been an ideal choice in trade of the two extra sensors. For selfies and video calls, it relies on a 16-megapixel front shooter.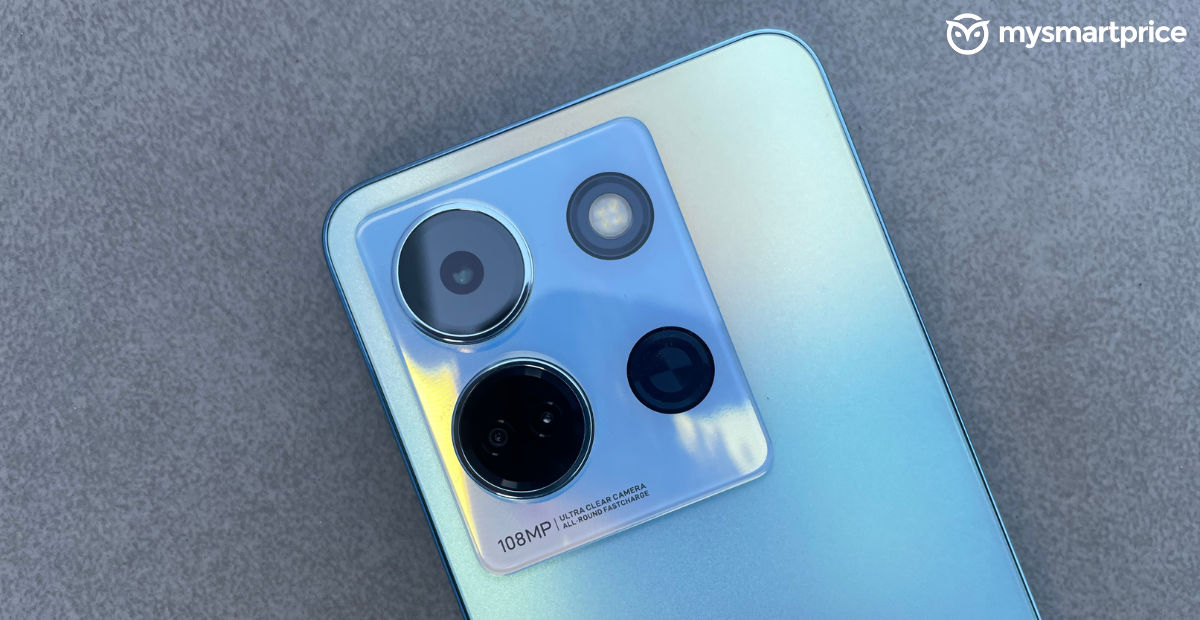 The camera interface is simple and the same as other Infinix smartphones. It has multiple modes, including Portrait, Beauty, AI cam, Panorama, AR shot mode, 108MP, Documents, Slow motion, Pro, film, Time-lapse, sky shop, dual video and even a short video mode. Infinix plans to release Street Photography filters after an OTA update, but there is no fixed timeline for it. Here are some pictures that we took with the Infinix Note 30 5G.
In ample lighting conditions, the primary sensor captures well-detailed and contrasty images. The dynamic range was controlled well. Natural objects like trees and flowers felt over-saturated, check samples below for example. The 108-megapixel captures extra details but takes a lot of time to process pictures.
In low light, the pictures have a lot of grain and the highlights get crushed by shadows. The Supernight mode comes to the rescue by brightening the entire scene and adding some details.
Pictures with Human subjects in them were well-captured on the device and could be posted on social media instantly. For example, check below how well the Note 30 5G has captured our anchor, Yash's natural skin tone. The portrait modes have identified the edges well and blurred the background nicely.
Coming to selfies, they were just okayish. Some of the samples had made the face slightly whitish, which did not seem unnatural, and the skin tones were inconsistent. The edge detection also messed up with our hair strands in portrait mode.
Infinix Note 30 5G Selfies
The Infinix Note 30 5G can shoot videos in 2K resolution at 30 fps on both front and rear cameras. The videos were shaky due to lacking OIS, but you don't get it in this price segment. Rest assured, and the video and audio quality was decent.
Infinix Note 30 5G Review: Verdict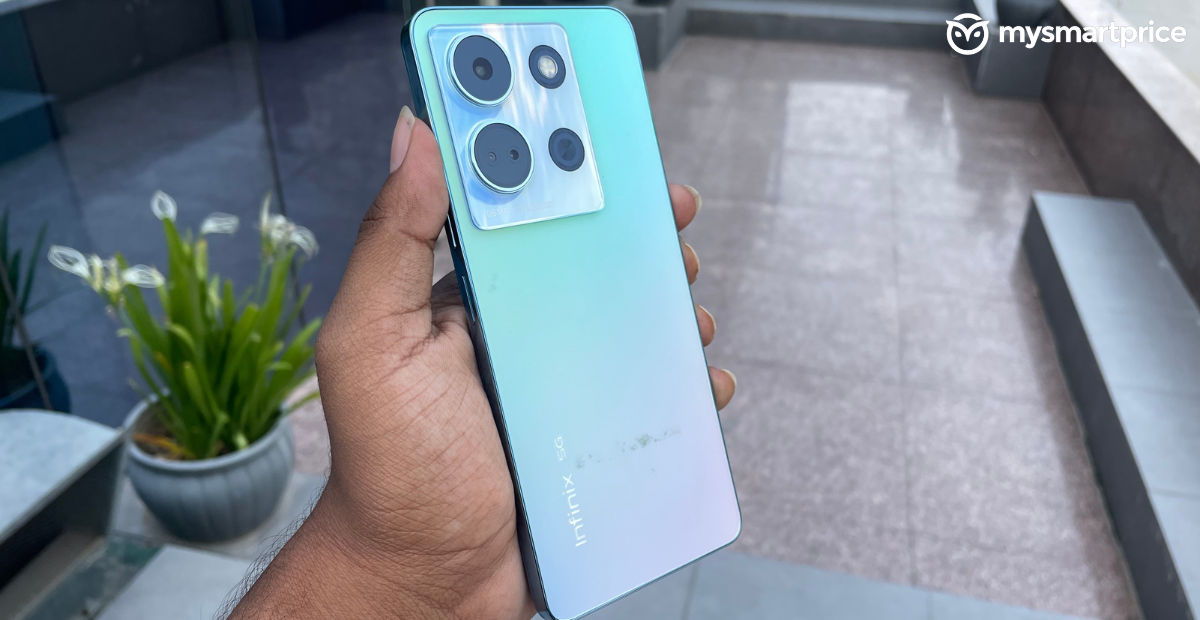 The Infinix Note 30 5G proves to be a massive upgrade over the outgoing Note 12 5G. It adds a premium design, a vibrant screen with a high refresh rate display, a decent stereo speaker output, a suitable primary sensor, fast charging and good battery life. And yes, reverse charging is something that would be useful for you.
Performance users might not be impressed with the Dimensty 6080 SoC, but it's fine for mediocre usage. Furthermore, selfies could have been better optimised. Infinix XOS packs a lot of features along with a lot of bloatware.
Coming to alternatives, the POCO X5 5G can be considered for an AMOLED panel, a better processor, and an ultrawide sensor.