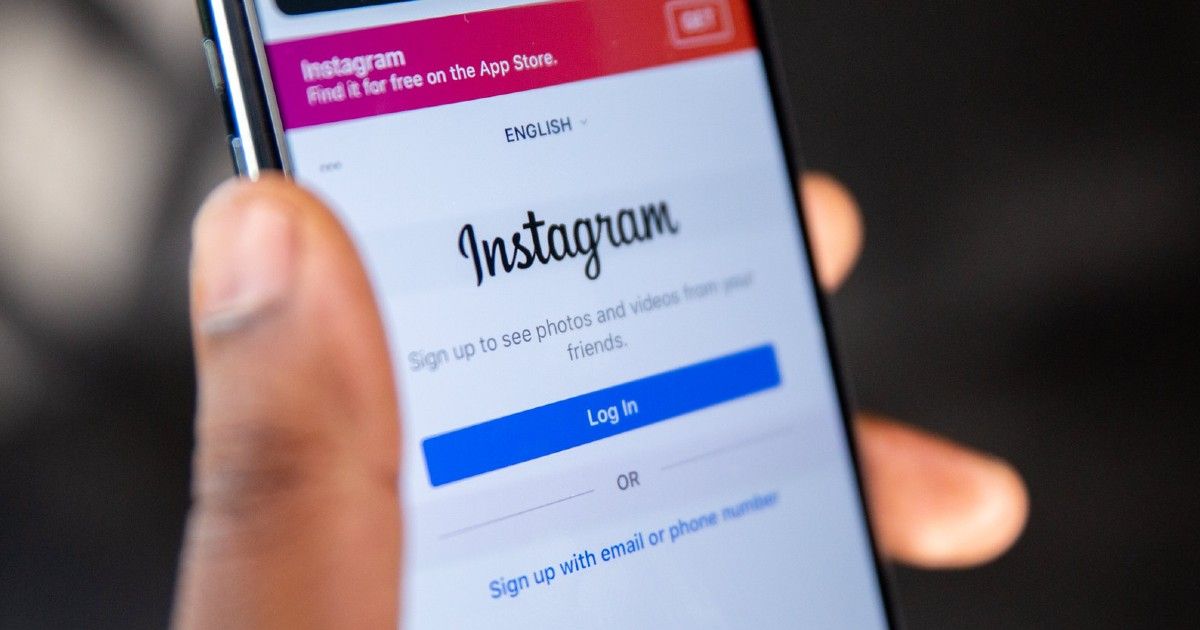 Instagram is one of the most popular social media platforms around the globe. The app has become an epicenter of our daily lives. Whether it be going on vacation, to a dinner party, or more, we cannot miss it to post on Instagram, especially on our Instagram stories. However, to most of us, Instagram also takes away a major chunk of our time. We all have been through the stage when we are indulged in the endless scrolling or watching Instagram Reels, that we forget to do some important work.
And at some point, it becomes evident that you need to give Instagram some break. So the first thing that comes to mind is deactivating or disabling your Instagram account. We have already done a detailed piece where we told you the steps of deleting or deactivating your Instagram account. Now, once the account is disabled, you may want to reactivate it. So, in this article, we are going to tell you some short and crisp steps through which you can easily reactivate your Instagram account.
Also Read: How to Add Music to Instagram Stories, Reels, and Posts
How to Reactivate Instagram Account If It is Disabled?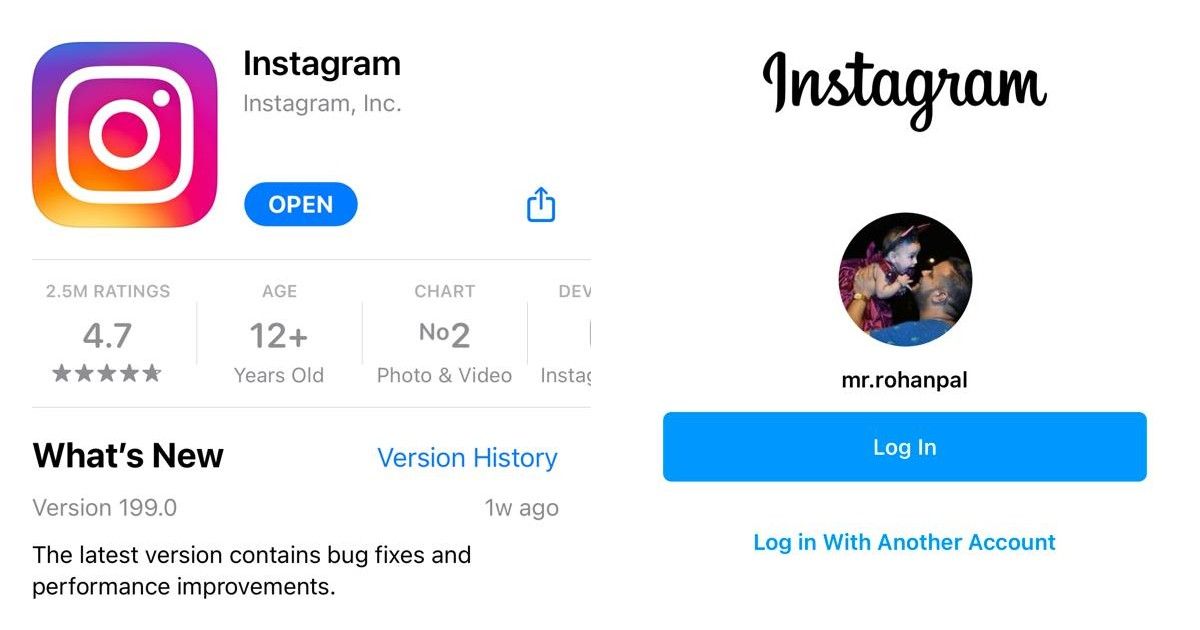 If you recently disabled your Instagram account for some reason and want to reactivate it again, the platform gives you such an option. However, it is important to note that Instagram suggests waiting for a minimum of 24 hours after deactivating your account in order to reactivate it once again. So, here's how you can do it:
Download and install the Instagram application on your Android or iOS device.
Open the application and go to the login screen.
There you need to enter your username and password of the account which you have deactivated.
Now, tap on Login and your account will be restored to the normal state.
Also Read: Instagram Story Download Online: How to Download Instagram Stories, Photos on Android Mobile, iPhone, Laptop
Can I Reactivate My Instagram Account If It is Permanently Deleted?
Sadly, if you have permanently deleted your Instagram account then you cannot retrieve it. The company notes when you apply for permanent deletion of your account, it takes up to 90 days to completely remove your Instagram account. However, you can still retrieve your account within 30 days of the request. This means, if you have permanently deleted your account and it has been less than 30 days, you can still reactivate it. But post that, all your information including photos, videos, comments, likes, and followers will be permanently removed and your account will be erased from the database.
However, you can still apply for a new account from the same email address. But it is important to note that you will have to start from scratch and you may not be able to get the same username of your previous account as well.
Also Read: Instagram Video Download: How to Download and Save Instagram Videos on Android Mobile, iPhone and PC
How to Deactivate Instagram Account Temporarily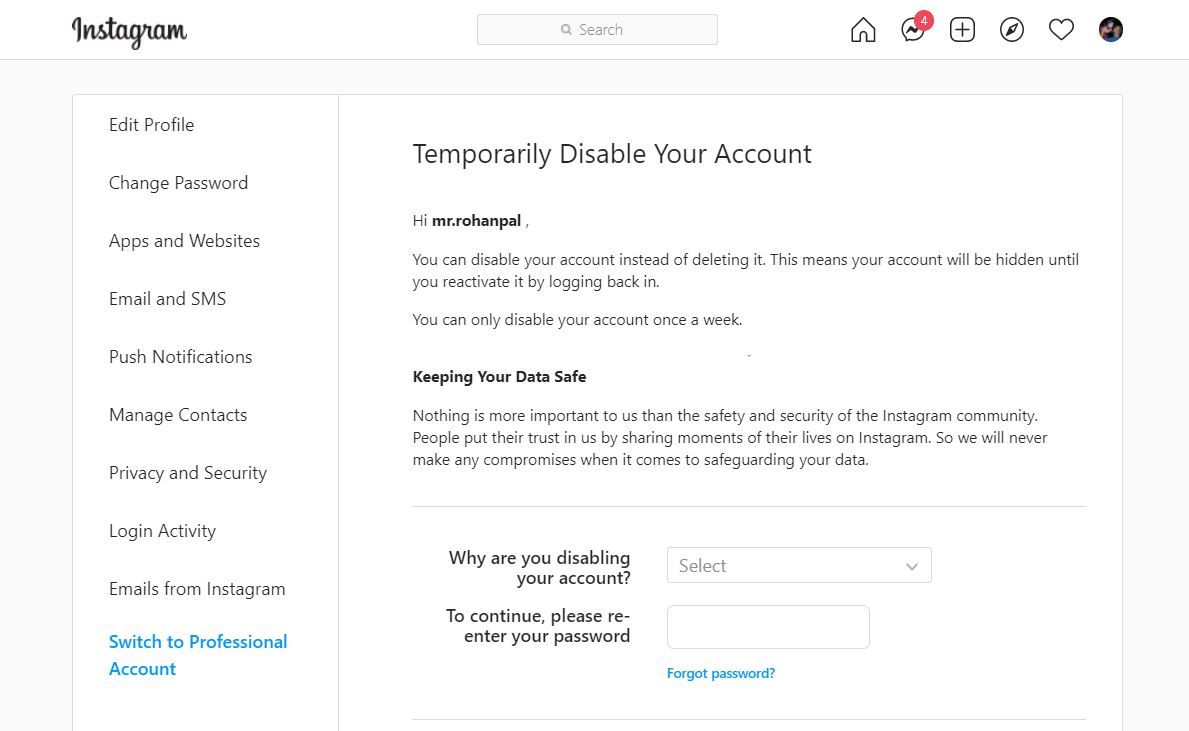 For those who are not aware, you can easily deactivate your Instagram account. But do keep in mind that disabling or deactivating Instagram accounts will hide your account, profile, photos, comments, likes, and more. Furthermore, you can only disable your account using a computer or a mobile browser as there is no such option available on the application. We have done a complete guide on how to disable your Instagram account by following some simple steps along with how to permanently delete or deactivate Instagram account.
Frequently Asked Questions (FAQs)
How long until I can reactivate my Instagram again?
Users can re-activate their Instagram account after waiting for a minimum of 24 hours. This is simply because the deactivation process roughly takes 24 hours to complete.
How long can the Instagram account be deactivated?
Interestingly, one can keep the Instagram account deactivated for as long as one like. Instagram does not put restrictions on the time the account has been deactivated. However, it is important to note that one can only disable or deactivate the account once per week.