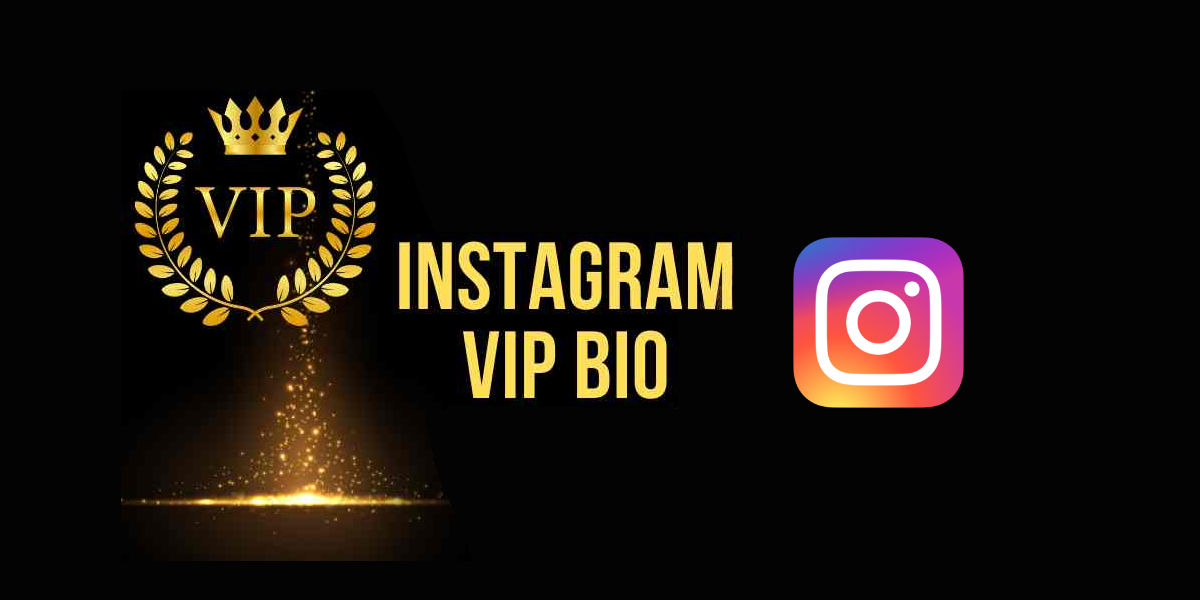 An Instagram VIP Bio is a space to showcase your unique personality and tell your followers what makes you stand out. As an influencer, celebrity, or public figure, your Bio is your chance to make a strong first impression and attract new fans and followers. Whether you want to highlight your achievements, share your passions, or simply let your personality shine through, there are countless ways to create a VIP Bio that reflects your brand and captures your audience's attention.
In this article, we will explore some of the best VIP Bio ideas for Instagram and provide tips and inspiration to help you create a Bio that represents you and your brand in the best possible way. So, whether you're a fashion icon, a fitness guru, a musician, or an entrepreneur, read on to discover the perfect VIP Bio for your Instagram profile.
Best Instagram VIP Bio for Girls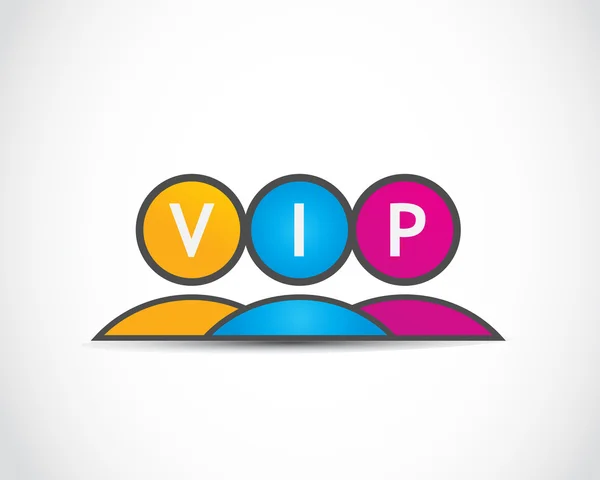 VIP Girl

VIP Queen

VIP Princess

Daddy's VIP princess.

I am a VIP.

My success makes the loudest noise.

Very important girl.

Very important queen

Very important princess.

I know I'm important. I don't have to prove it.

I am important. That's all that matters.

I am successful. That's all that matters.

My success story is important.

Businesswoman.

Female entrepreneur.
Also Read: Bio for Instagram: 600+ Stylish, Attitude Instagram Bios for Boys & Girls
Best Instagram VIP Bio for Boys
VIP King.

VIP boy.

VIP Princess.

I am an important boy

Very important boy.

Very important king.

Very important prince.

I know I am important

Too important for you.

I am an important boy.

I am an important king.

I am an important prince.

Entrepreneur.

King.

Royalty.
Cool VIP Instagram Bio
Cool king.

Cool prince.

Cool princess.

Cool queen.

Cool boy

Cool girl.

Cool VIP girl

Cool VIP boy

Cool by default.

I am a cool VIP.

VIP but cool.

Cool but low-key VIP.

Very important, very cool.

Very cool, very important

Keep calm and stay important.
Also Read: Attitude Captions for Instagram 2023: 250+ Best, Cool and Short Attitude Quotes and Captions Ideas For Boys and Girls
Attitude VIP Instagram Bios
Queen Of Own World 🌃

🍫Chocolates Lover 🍫

😏Not Call Me Cute 🙅

👉Keep Your Attitude In Your Pocket👛

👑King Of My Queen👑

😎Royal Attitude😎

😘Single But Not Available😝

I Am Who I Am And I Won't Change For Anyone. 😎

Simplicity Is The Key To Happiness. 🥰

My Choices Are Like Fingerprints, They Make Me Unique. 💓

❣️Wish Me On 22 April 🎉

💃Dance Løvèr 💕

😋Crazy Girl😍

Welcome To My Profile♥️

🔥Crazy 🔥Evil👻
Also Read: Attitude Captions for Instagram 2023: 250+ Best, Cool and Short Attitude Quotes and Captions Ideas For Boys and Girls
Attractive VIP Instagram Bio
Attractive queen

Attractive king

Attractive prince

Attractive princess

Attractive boy

Attractive girl

Attractive man

Attractive woman

Attractive VIP

Attractive and VIP

Attractive and very important

Too attractive for you.

Attractive by nature.

Attracted by nothing

Attracted to my queen
Unique VIP Instagram Bio
100% unique.

Totally unique

100% one of a kind.

Truly one of a kind.

Absolutely one of a kind.

Unique is my nature.

Unique VIP

Unique and very important.

Unique and happy

Unique and satisfied.

Unicorn.

Unique by nature.

Unique through and through.

Unique personality.

Too unique for you.
Instagram VIP Bio Stylish
Stylish person

Stylish by nature.

I am a stylish queen

I am a stylish queen

Stylish VIP boy.

Stylish VIP girl.

Stylish VIP King.

Stylish VIP queen.

Stylish VIP Prince.

Stylish VIP princess.

Stylish, that's all that matters.

Stylish and 100% real.

Stylish and authentic.

Total style, total passion.

VIP style, active style.
Also Read: Instagram Name Style: 200+ Stylish Nicknames and Username Styles for Your Instagram ID
Instagram Bio with Emojis
King here 👑

Queen here. 👑

Wait a minute. Adjusting my crown 👑👑

Only love to give ❤️❤️

Cracking up at your jokes. 😂😂😂😂

See you later 😁😁😆😄

I'm Not Special 👉 Im Just Limited Edition

😎Royal Attitude😎

❤ #ᴅᴀᴅᴅʏ'ꜱ ɢɪʀʟ 👧

👉 Attitude Queen👑

👉 𝙈𝙤𝙙𝙚𝙡🎥

👉𝙁𝙞𝙩𝙣𝙚𝙨𝙨 Freak 🤸

💃 Dance Lover😘

♥️ Mom & Dad ☣️ My World ♥️

🏍️ KTM Lover ♥️
Short VIP Instagram Bio
❤️ V.I.P. Account ❤️

★❤️★》INDIAN 🇮🇳

★❤️★》Insta Lover💘

★❤️★》Happy Because Single😜

😜Gujarati Boy 🤩

😎Music Star🎵

🙂Girl Respect 🙏

▶First Love 💓Mom & Dad♥️

▶ Gym Lover♥️

▶🥰 Single😉

★❤️★》SiMple Boy 😎

📸Photo Editing King😇

😘I Love My Mom – Dad💙

▶ Student 📚

▶📸 Photography♥️
Swag VIP Instagram Bio
➡💜Music Lover

Gym is my love.

Attitude is my middle name.

Attitude is my name.

Swag king.

Swag queen

Swag prince.

Swag princess.

Swag boy

Swag girl.

I have the swag.

Boy with swag.

Girl with swag.

King with swag.

Queen with swag.
Instagram VIP Bio in Stylish Font for Boys and Girls
🎂 😘 ωเรɦ ɱε 25/8 😘

👉𝑾𝒆𝒍𝒄𝒐𝒎𝒆 𝒕𝒐 𝒎𝒚 𝒘𝒐𝒓𝒍𝒅🥰

👉𝑺𝒆𝒍𝒇𝒊𝒆 𝒒𝒖𝒆𝒆𝒏 😋

👉#musiclover🎶

⚫ Papa's….Princess👸

⚫Doston ..ki.. Jaan😁

⚫love ..forever..😘😘

VIP forever.

I am a bonafide VIP.

👉𝑾𝒊𝒔𝒉 𝒎𝒆 𝒐𝒏 9 𝒋𝒂𝒏🎂

👉𝑩𝒆 𝒕𝒉𝒆 𝒃𝒆𝒔𝒕 𝒗𝒆𝒓𝒔𝒊𝒐𝒏 𝒐𝒇 𝒚𝒐𝒖𝒓𝒔𝒆𝒍𝒇🥰

ƉąиɕɛԄ…

𝙲𝚑𝚘𝚌𝚘𝚑𝚘𝚕𝚒𝚌

Bųɩɩɛɬ ɩơ۷ɛԄ

🄷🄾🄿🄴💯 𝚀𝚞𝚎𝚎𝚗 𝙾𝚏 ¯ ʝŲƖყ 27 𝙻𝚘𝚟𝚎 𝙷𝚊𝚝𝚎𝚛 𝘔𝘦𝘭𝘰𝘮𝘢𝘯𝘪𝘢𝘤.. 🅄🄽🄸🅀🅄🄴 ᴛʀᴀᴠᴇʟʟ_ᴀᴅᴅɪᴄᴛ..
Love VIP Instagram Bio
In love

VIP In love

In love with a VIP

In love with myself

I love myself.

I am a VIP and I love myself.

I love myself because I am a VIP.

Love makes the world go around.

It's only love.

All I need is love.

All I need is your love.

Your love is all I need.

Give me your love.

Let me have your love.

Let love rule.
Also Read: Love Bio for Instagram: 250+ Best, Cute, Romantic and Heart Touching Instagram Bio Ideas for Couples in 2023
Instagram VIP Bio for Gangster
Gangster's paradise.

Very important gangster.

I am an important gangster.

VIP gangster.

VIP gangbanger.

Gangster vibes.

Gangster VIP

Very important gangster.

Gangster here.

I am a gangster.

Proud to be a gangster.

Gangster pride.

Gangster's rule.

Gangster's time to rule.

It's time for gangsters to rule.
How do you get VIP on Instagram?
If you want to be very important on Instagram, you will have to curate your profile to get maximum views and are considered important. Better still, if you manage to get your profile verified by Instagram, awesome for you!
Tips to Choose an Attractive VIP Bio
Crafting an Instagram VIP Bio that stands out and grabs your audience's attention requires skillful wording. Here are some tips for creating an awesome Instagram VIP Bio:
Showcase your accomplishments – Display your achievements and accolades to establish your credibility and authority. You may include recognition, awards, or certifications you've received in your respective field.
Be brief and to the point – Since Instagram Bios have a character limit, it's critical to keep your Bio brief and straightforward. Use short sentences to convey your message.
Incorporate relevant keywords – Include significant keywords in your Bio to enhance your visibility in Instagram's search results. Utilize phrases that reflect your career, industry, or niche.
Reveal your personality – Give your audience a glimpse into your personality by revealing your hobbies or interests. This will help you connect with your following at a personal level.
Add emojis – Emojis can be an excellent way to infuse your VIP Bio with personality and character. Use relevant emojis to enhance your message and make it more visually appealing.
Include a call-to-action – Add a CTA in your Bio. This may be as basic as asking them to follow your account, visit your website, or subscribe to your newsletter.
These tips can help you improve your following on Instagram and also connect closely with them!