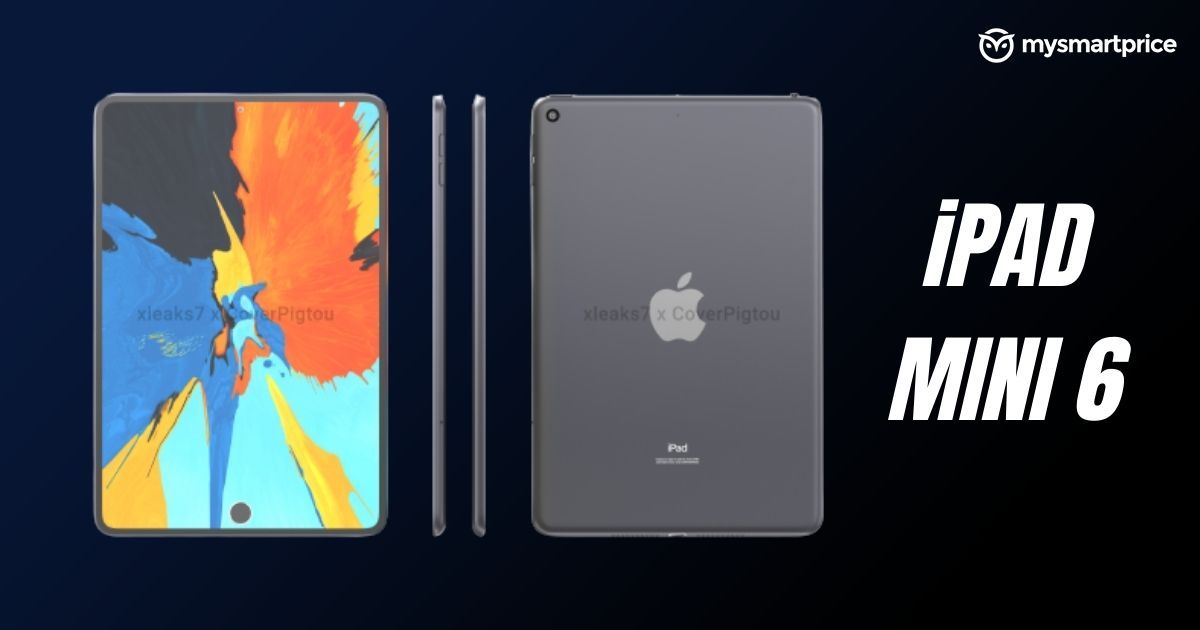 Apple recently refreshed the iPad and iPad Air lineup with iPad 8th gen and iPad Air 4, but the company didn't refresh the iPad Mini lineup. To recall, Apple had introduced iPad Mini 4 in March 2019. It has been almost 2 years, and the lineup is due for a refresh. It looks like users won't have to wait for a long time for the next iteration of iPad Mini. A new report by Pigtou in collaboration with xleaks 7 suggests that we might see a radical shift in terms of the design with iPad Mini 6. Read on to learn more about the upcoming iPad Mini 6 design and specifications.
This is what Apple iPad Mini 6 might look like!
The report suggests that the company has finally reduced the bezel which shouldn't be much of a surprise since the recently launched iPad Air 4 also has smaller bezels all around. Though the iPad Mini 6 will be similar to its predecessor in terms of the overall footprint, but the reduced bezels will help the company deliver a bigger screen size.
Pigtou reports that the iPad Mini 6 will measure 203.2×134.8×6.25mm, while the screen will be approximately 195×126.6mm in terms of dimensions. This translates to around a screen size of 9.15-inches diagonally. Pigtou also claims that the Cupertino tech giant, for the first time, will use a punch-hole type notch that will reside in the center. Additionally, the iPad Mini 6 will be the first Apple product to feature an in-display fingerprint scanner.
The iPad Mini won't have sharp edges which we have seen with iPad Pro, and iPhone 12 series. Instead, the company will stick to a curved design. The next iteration of the iPad Mini might sport A14 Bionic, this is the same processor that we have seen on iPhone 12 series devices. Though, the company might go with A13 Bionic instead as the iPad Mini tablet is an entry-level product.
Pigtou says that the release date of the upcoming iPad Mini is a secret for now, but the company might launch new iPad in March. What do you think of this iPad Mini 6 leak? Do let us know in the comments below.