Highlights
Jio Cinema is the official streaming partner for IPL 2023.
Viewers can watch IPL 2023 for free on Jio Cinema.
IPL 2023 final will be played on May 28.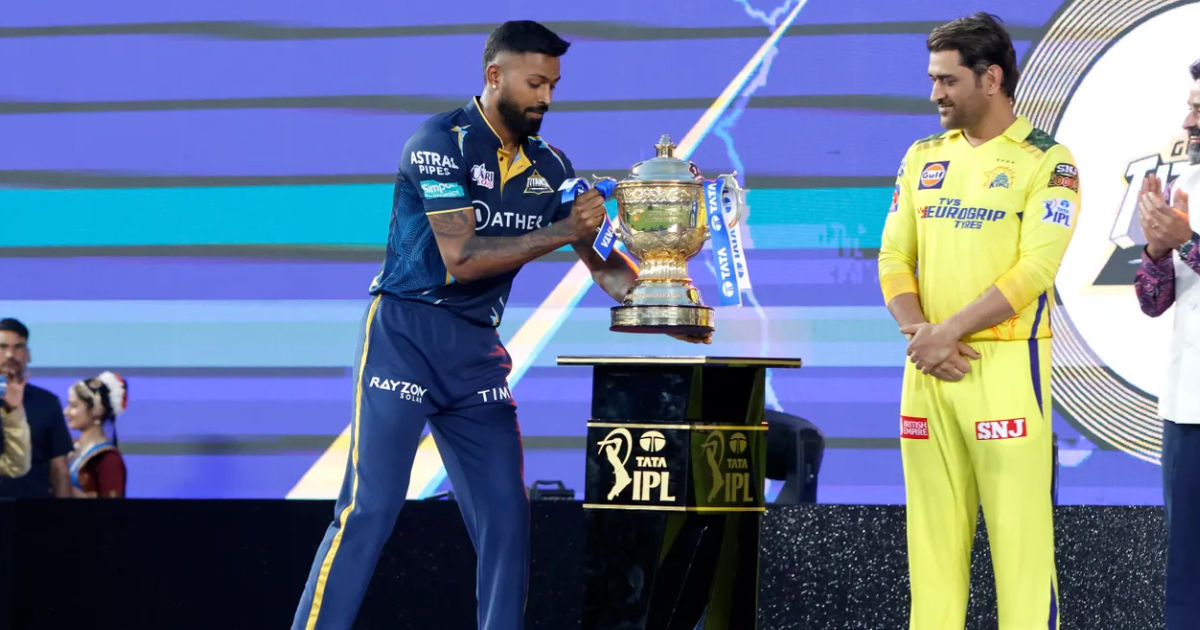 IPL 2023 has kicked off. The first IPL match for the year was played at the Narendra Modi Stadium in Ahmedabad. Gujarat Titans won the first IPL 2023 match against Chennai Super Kings led by former Indian cricket team captain Mahendra Singh Dhoni. The match was also being streamed on Jio Cinema for the first time. Notably, Jio Cinema will allow viewers to watch IPL online for free. The streaming service owned by billionaire Mukesh Ambani's Reliance Jio has now broken records with its viewership and downloads.
According to the latest numbers released, Jio Cinema raked in over 6 crore unique viewers during the debut IPL 2023 match between Gujarat Titans and Chennai Super Kings. The Storyboard report by Moneycontrol further revealed that with over 6 crore unique viewers and a peak concurrency of over 1.6 crore on JioCinema, the match became one of the most-watched events on the platform.
In addition to this, the OTT service also witnessed a record number of downloads. Jio Cinema set a new record for being the most installed app in a single day with over 2.5 crore downloads on its opening day.
IPL 2023 Opening Match Invites Record Numbers for Jio Cinema
The IPL 2023 match between Chennai Super Kings and Gujarat Titans helped Jio Cinema break some key records in terms of viewership and downloads. As per the latest numbers released, Jio saw over 6 crore unique views on the platform, with over 1.6 crore concurrent viewers.
Also read: IPL 2023 Live Streaming FREE on Jio Cinema: How to Watch Punjab Kings vs Kolkata Knight Riders T20 Match Online on Mobile, TV & Laptop
The numbers are higher than Hotstar's peak IPL 2022 viewership. During the 15th season of the IPL, the match between Lucknow Super Giants (LSG) and Royal Challengers Bangalore (RCB) attracted over 87 lakh viewers on Hotstar. Its second-best in terms of viewership was the IPL 2022 match between Mumbai Indians and Chennai Super Kings, where over 83 lakh viewers were watching the match together. Unlike Jio Cinema, viewers were required to pay a subscription fee to watch IPL on Hotstar.
Also read: Best Apps to Watch IPL 2023: List of Best Apps to Watch Live IPL Match in India and Other Countries
It would be interesting to see if Jio Cinema manages to maintain the streak of over-crore viewers for each IPL match this season. The latest edition will host 74 matches between 10 teams across different venues. Each team will play seven matches on its home turf and seven away matches. There will be four playoff matches, including the finals. The IPL 2023 final will be played on May 28, 2023.
Also read: IPL 2023 Schedule: Full List of Matches, Start Date, Timings, Venues and More
Other than IPL, Jio Cinema has hosted other major tournaments as well. The streaming service hosted the FIFA World Cup 2022 on its app for free. According to the report, over 110 million viewers consumed FIFA digitally, making India one of the highest digital viewership markets for the FIFA World Cup. On the final day alone, 32 million viewers tuned in to JioCinema.