Highlights
Jio Cinema will stream IPL 2023 in 4K resolution.
The matches will stream in 12 different languages.
Fans will be able to chat with commentators.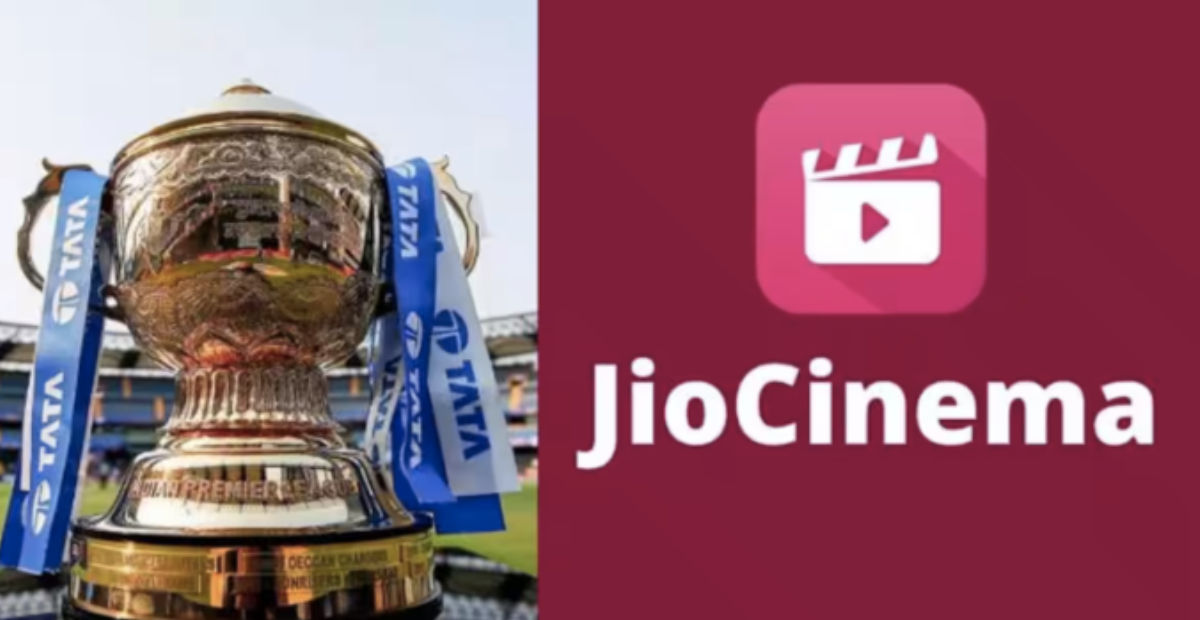 Indian Premier League (IPL) 2023, one of the most anticipated cricket tournaments of the year, is set to kick off on March 31. The opening ceremony will see last year's champ, Gujarat Titans taking on the four-time champion, Chennai Super Kings. Disney+ Hotstar has been the hub to watch IPL matches for a long time however that changes with the upcoming IPL season.
Viacom18 bagged the digital media rights for the IPL 2023-27 season which means that only they will be allowed to stream the matches via online channels in India. For that, BCCI has given approval to Jio Cinema to stream the IPL 2023 matches. Now that the cricket fever is setting in again, Jio has announced a bunch of special features it will be adding especially for the IPL fans.
What's New in Jio Cinema for IPL?
4K Resolution
For the first time ever, IPL matches will be streaming in 4K resolution. Hotstar has been streaming IPL over the years in HD resolution. Jio has also confirmed that it will stream the IPL 2023 matches in 4K resolution which will have a good amount of clarity and details. Jio claims that around 90% of IPL matches are viewed on 480p resolution which is why this time users will get to see almost 10 times more clarity.
Multiple Languages Support
Jio Cinema will stream the IPL matches in 12 different languages, something that has never happened before. This will allow users to watch a cricket match in their preferred languages. IPL 2023 will stream on Jio Cinema in English, Hindi, Marathi, Bangla, Gujarati, Bhojpuri, Odia, Telugu, Tamil, Kannada, and Malayalam.
Multiple Camera Angles
Jio Cinema will have a feature that no one would have imagined they will get. It will allow you to watch IPL from your preferred camera angle. This means that you can select any camera option available and watch the whole match through it. As of now, only four camera angles have been added to the app – spider camera view, batsman view, bird's eye view and wicketkeeper view.
Hype Mode
Jio Cinema introduced the Hype Mode during the FIFA World Cup 2023. It enables you to view trivia and statistics about the two teams playing the game live. You can also go back in time and rewind the match. The feature has been confirmed for IPL as well. It will allow users to check out players' stats or any match-related information during the match.
Fan Feed
There will be a dedicated space for IPL fans where they can cheer for their team, chat with others, and partner with same team fans. It will also include a quiz and prize session where fans will be asked some fun questions about the match and if they answer them right, they will win goodies.
Pre and Post-Match Shows
We did a 2-hour show discussing every aspect of the upcoming #IPL on @JioCinema
No team was missed. No detail was skipped. Conversations are gold…when allowed to brew in a cordial environment. Loved the show. 💕 #AakashVani pic.twitter.com/TqaesrNrNV

— Aakash Chopra (@cricketaakash) February 17, 2023
Jio Cinema will hold exclusive pre and post-match shows during each IPL match. Earlier, this was limited to the TV audience only. It will have experts on the panel including AB De Viliers, Chris Gayle, Suresh Raina, Eoin Morgan, Robin Uthappa, etc. Jio will also allow fans to interact with the commentators during each match.