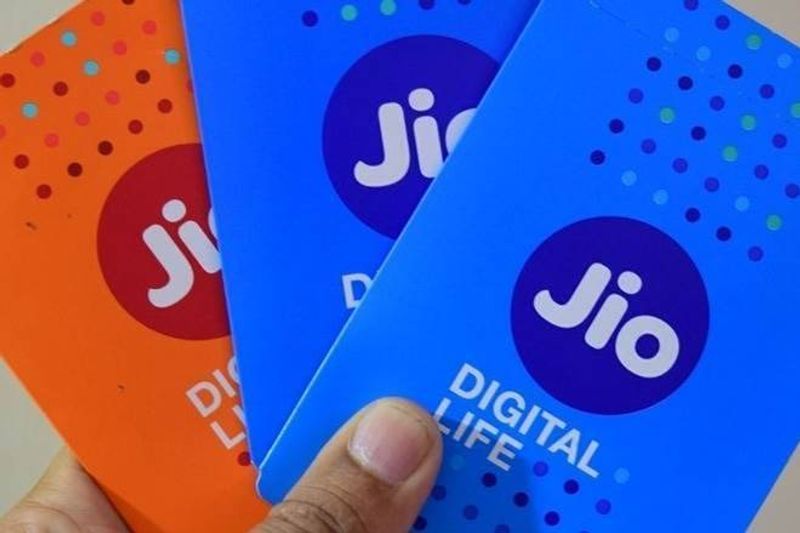 India's leading telecom operator Reliance Jio has its MyJio app that offers a host of services. The app can be used to check and perform recharge transactions for mobile and JioFiber, ordering on JioMart, listening to music on JioSaavn, and a lot more. The app is now allegedly showing ads to its users. While that is a common practice across almost all third-party apps, Jio seems to have taken it one step further by showing full-screen ads to the home-screen, according to XDA Developers. This, in turn, is a violation of Google Play's policies.
Reliance Jio violating Google Play policies by showing fullscreen ads on home screen: Report
Reliance Jio's MyJio app has allegedly showed fullscreen ads on the home-screen. An XDA Developers report states that the telco's app pushes fullscreen ad banners that violates Google's Play Store policies.
The publication's author Aamir Siddiqui spotted the ad banner on his Samsung Galaxy S21 Ultra. He claims that the Jio app was the only app on the device. He further states that the app was not in the foreground for a few days at that point but the banner ad popped up on his home screen. Clicking on the fullscreen banner ad leads to a pre-generated WhatsApp message to chat with Jio Care.
The report claims that the ad is triggered upon toggling the flight mode or when unplugging the device from charge – although not every time.
Google's Play Store Policies states that ads associated with an app should not interfere with other app ads or operations of the device, including system or device buttons and ports. The policy also states that ads must be display only within the app serving them.
Currently, there are three ways to stop the banner ad from hijacking your home screen, with the first one being uninstalling the app. The second way is to disable all app permissions. The third solution's a bit tricky as it requires you to root the device. The report suggests using apps like Root Activity Launcher to disable all Activities, Services, and Receivers related to the Madme SDK in the Jio app.