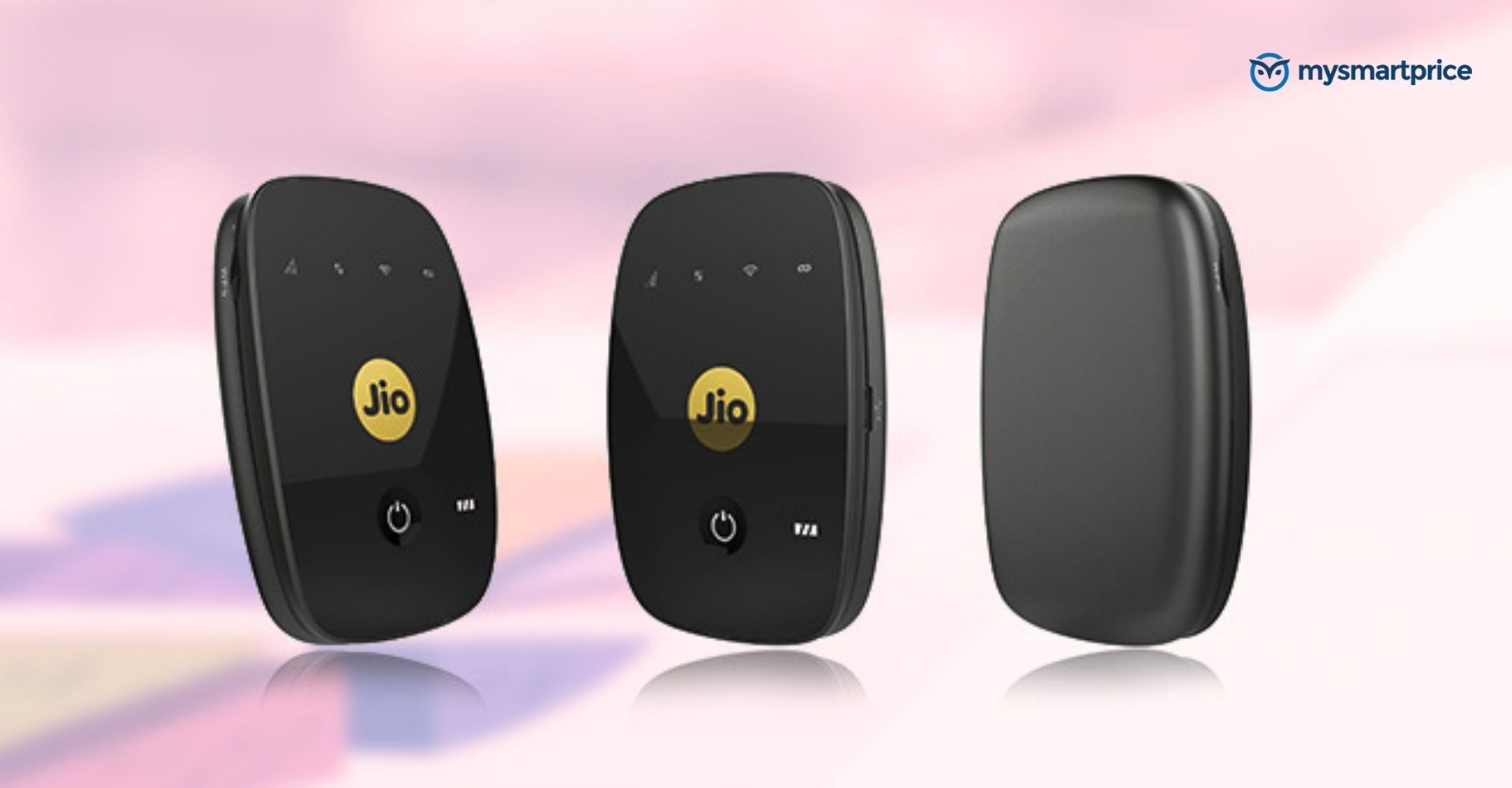 Reliance Jio, the Mukesh Ambani-backed telecom operator, has launched three new postpaid monthly recharge options for JioFi in India. The three new JioFi 4G wireless hotspot subscriptions are priced at Rs 249, Rs 299, and Rs 349, respectively, and have various data restrictions.
These new services are designed for businesses or enterprises aiming to utilize Jio high-speed 4G connectivity. There is, however, a catch. The 4G modems are issued on an use and return basis. Unlike regular mobile recharge plans from Jio, these new plans miss out on calling and SMS benefits. Let's take a closer look at the new postpaid recharge plans for JioFi in India, cost, benefits and everything we know so far.
Also Read: JioFi Plans: Top 6 Prepaid Jio Data Recharge Plans for Your JioFi WiFi 4G Hotspot Router and Dongle
New JioFi Postpaid Plans For Small Businesses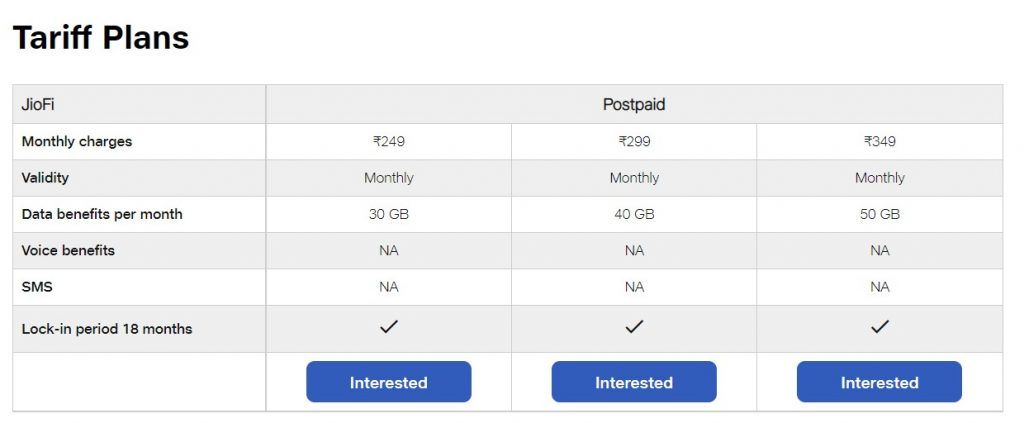 The three new plans introduced by Jio include a Rs 249 option delivering 30GB of data monthly, a Rs 299 plan with 40GB of data and a Rs 349 plan offering 50GB of data, a month. Once the monthly data limit has been breached, the internet speeds would reduce to 64Kbps.
Related: JioFi Dongle: How to Change JioFi Password via Website and MyJio App
As mentioned earlier, there are no voice or SMS perks with the package, and there is an 18-month lock-in clause. With the new postpaid plans, Jio provides free 4G hotspot gear, the JioFi, to users on a "use and return" basis. To take advantage of JioFi postpaid pricing plans, customers must place a minimum initial purchase quantity of 200 pieces.
The JioFi 4G wireless hotspot can connect up to ten devices to the internet through Wi-Fi and one device via USB tethering. The gear supports a single Nano-SIM and is said to provide up to five to six hours of browsing at a maximum speed of 150Mbps. It features a 2,300mAh battery cell, a micro-USB charging connector, and a microSD card for connectivity.
Interested consumers can reach out to Reliance Jio, or submit a form on the company's official portal registering interest in the product. In related news, Reliance Jio is also trialling interoperability between 5G VoNR and 4G VoLTE, aiming to improve call quality.