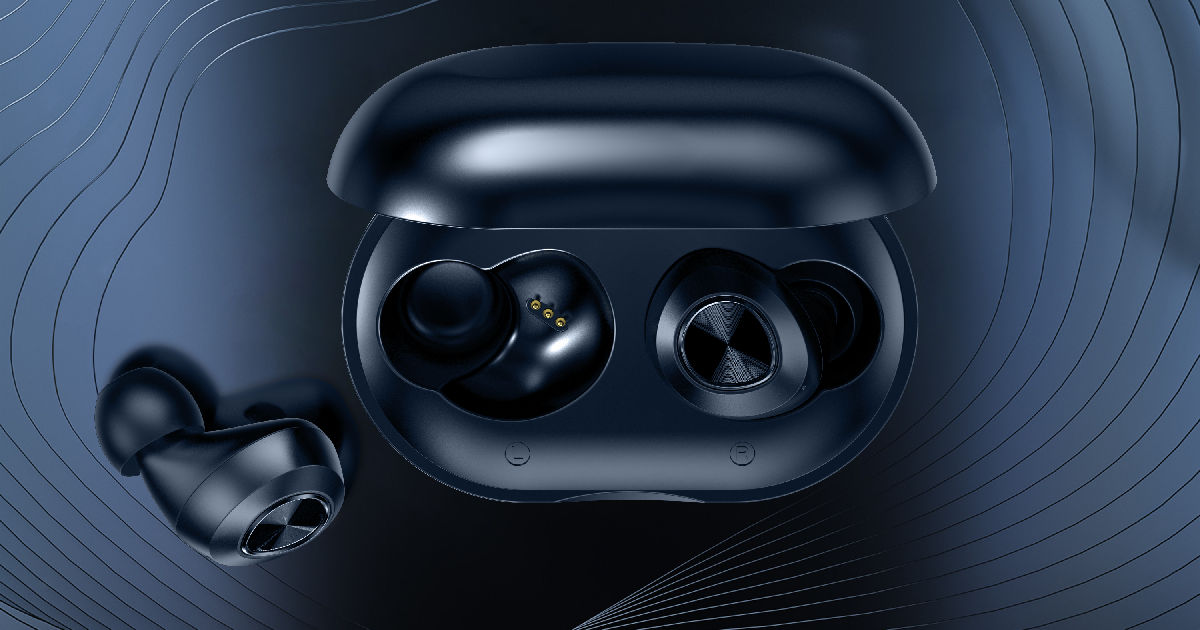 With the goal of expanding its accessory lineup, Lenovo has released a bunch of new audio products in India. This list of audio devices includes Lenovo's flagship True Wireless Airbuds, a couple of Bluetooth Headsets, a pair of affordable wired headphones, and even a handy Digital Voice Recorder. All these products are now available for purchase via both online and offline platforms. For online sales, Lenovo has partnered up with Flipkart as its sole distributor.
Lenovo's New Audio Accessories: Price in India
To start off, we have the Lenovo HT10 True Wireless Bluetooth Headset that has been priced at INR 3,999. Next up is the Lenovo HE15 Sports Bluetooth Headset that costs INR 1,999. If you are looking for something a bit more affordable, then maybe consider going for the Lenovo HE16 Bluetooth Headset that fetches for INR 1,499. For those who prefer to rely on wired solutions for their audio needs, Lenovo has the HF118 Wired Headset that costs just INR 599. And for those who require a high-quality audio recording device, Lenovo is offering the B613 Digital Voice Recorder for INR 3,699.
Lenovo's New Audio Accessories: Specifications, Features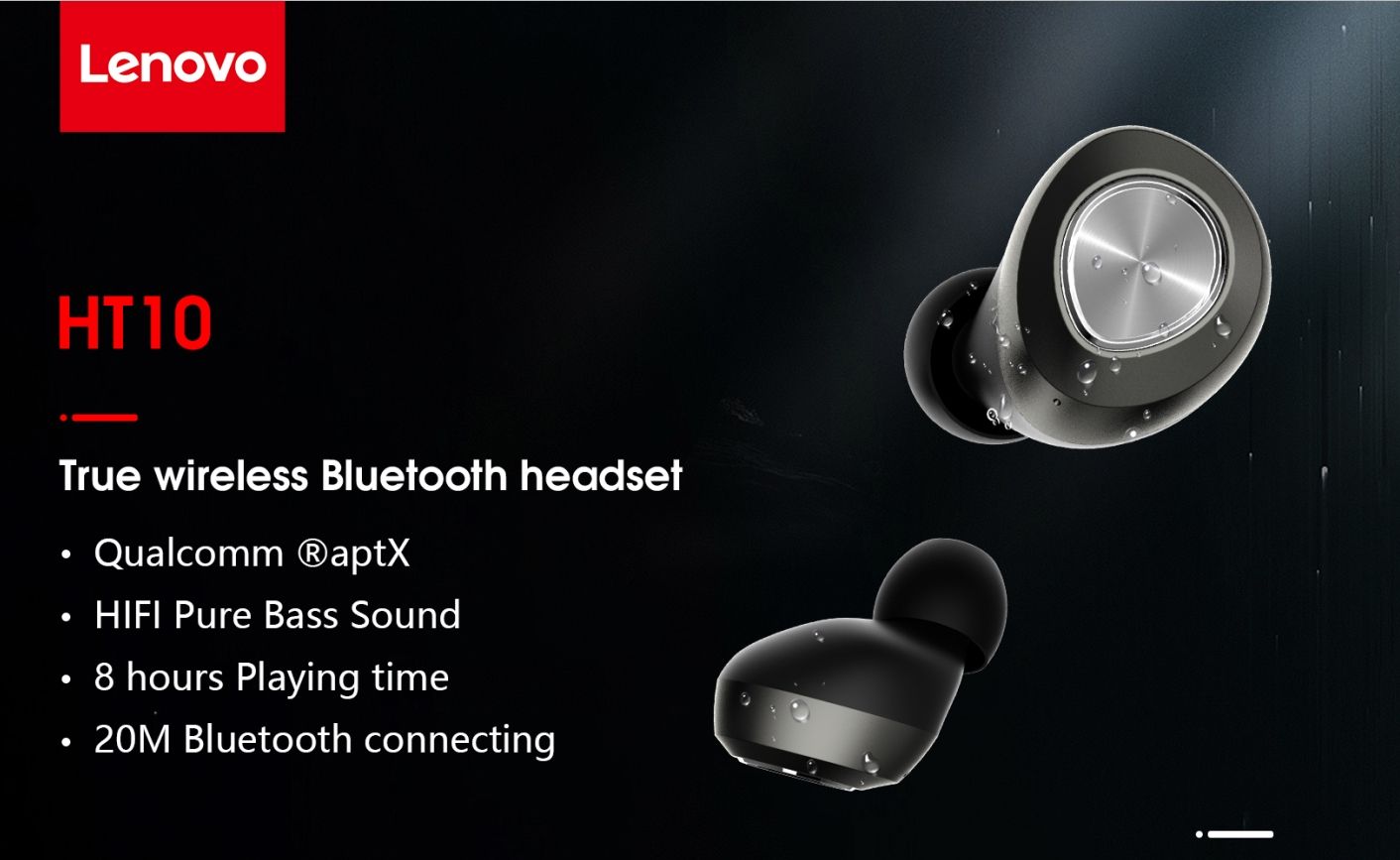 The Lenovo HT10 True Wireless Bluetooth Headset is one of the most affordable pair of completely wireless earphones out there. Powering these Airbuds is a Qualcomm 3020 chipset. They make use of Bluetooth 5.0 for wireless connectivity and support aptX HD codec for audio transmission. The two earpieces can operate at a distance of 20m from a source. With an ergonomic design and an IPX5 sweat & water-resistance rating, you should be able to use them through a workout session without having to worry about them getting damaged by your sweat. The included carrying case also doubles as the charging station for these headphones. In total, this pair of earphones should offer you 8 hours of use and 200 hours of standby.
Lenovo also has two conventional pairs of wireless earphones where the individual earpieces are connected to each other by a cable. First up, is the HE15 Bluetooth Headset that costs INR 1,999, while the HE16 Bluetooth Headsets costs INR 1,499. The most prominent difference between the two is with the latter offering more battery life over its more affordable sibling. The HE15 gets you 12 hours of playback with 240 hours of standby, while the HE16 gets you 6 hours of use with 160 hours of standby. Both headsets connect via Bluetooth 5.0, feature IPX5 water resistance, and offer specialized tuning for enhanced bass response.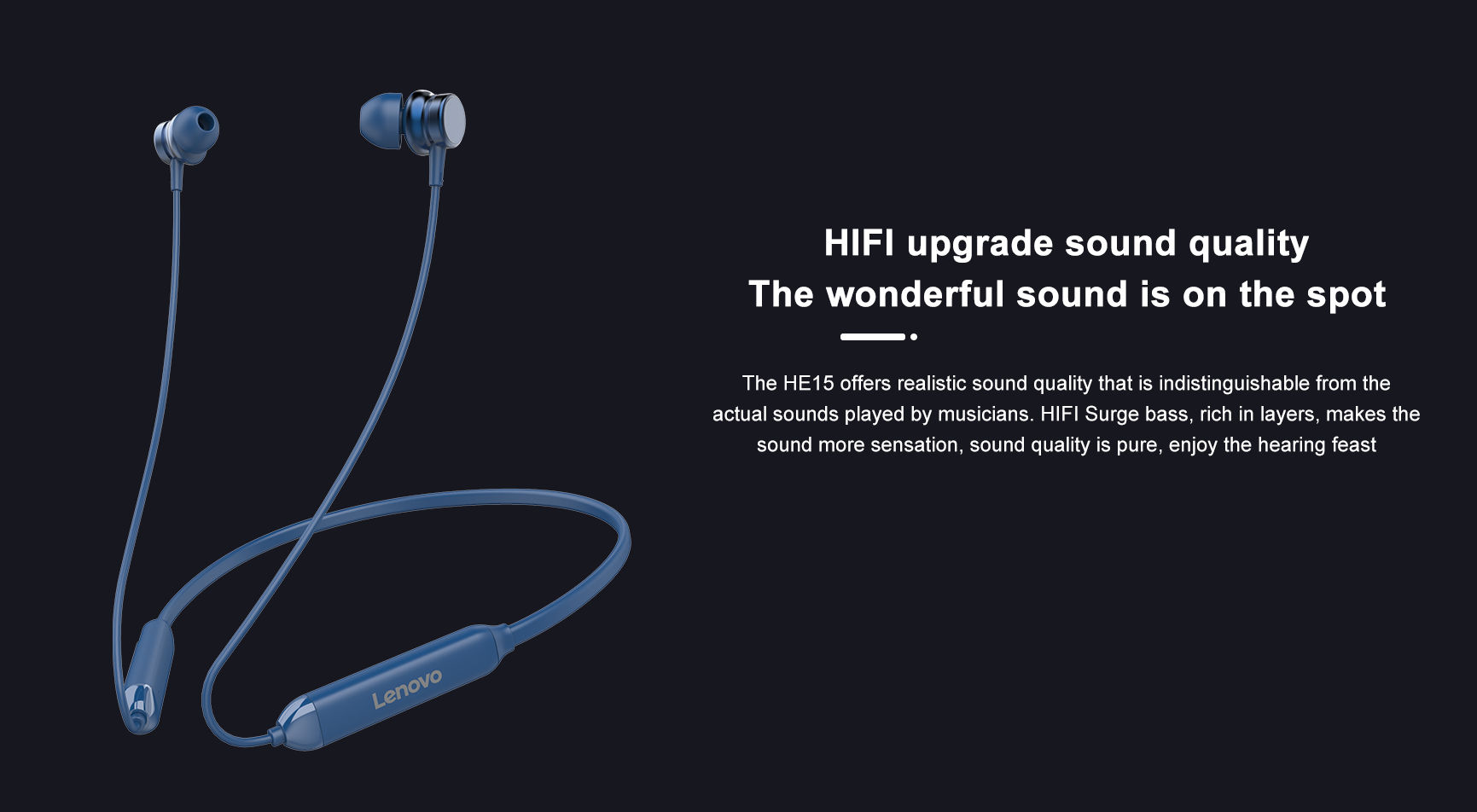 The fourth audio product Lenovo has released is the HF188 Wired Headset that comes with a mic and inline controls and connects via a 3.5mm audio jack. These pair of earphones also get specialized tuning for better low-end audio. The audio drivers are enclosed in a metal casing that should lend to a premium and robust build.
Lastly, we have the Lenovo Digital Voice Recorder B613 that records up to 1536Kbps quality audio. It comes with a 0.9-inch LCD screen and an 8GB storage capacity. The inbuilt battery is said to offer up to 15 hours of continuous recording and 20 hours of audio playback. This voice recorder comes equipped with noise-canceling feature and can save audio in MP3 format.