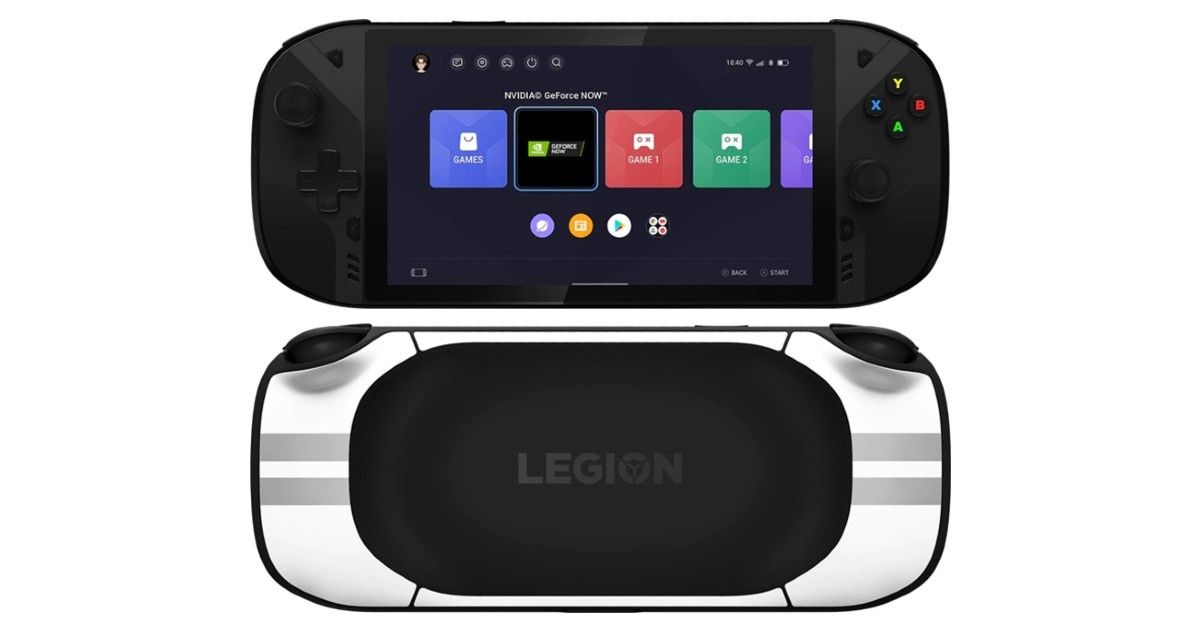 Lenovo was reportedly considering the launch of a handheld, Android based gaming console with built in controllers, earlier this year. According to reports, which have dug into Lenovo's European sub-sites' source codes to unearth these unpublished pre-launch images, the device was seemingly prepped to be called Lenovo Legion Play. This seems to be in line with expectations, with Legion being the company's gaming portfolio akin to Asus' Republic of Gamers (ROG). Based on what has been learnt, the handheld Android gaming console has been shelved for now, but that does not mean that a future launch is entirely out of question.
As for the product itself, the Lenovo Legion Play was seemingly in line with the Nintendo Switch's overall design, which has been the gold standard of handheld consoles ever since the demise of the Sony PlayStation Portable. Its images appear to show a large display at the centre, flanked by fixed controllers on either side — complete with Microsoft's controller mapping, shoulder triggers and two thumb joysticks to go. The display is flanked by rather bold bezels, and the rear comes with the Legion branding.
Lenovo's description that was found buried in one of its websites read, "Designed for AAA gaming, the Lenovo Legion Play is the first Android cloud gaming console. The console lets users play hundreds of cloud games, stream their game library, or play mobile games. It features a 7″ 16:9 FHD bezel-less display, HDR 10, built-in controllers, dual speakers, dual vibration, and 7000mAh battery to provide the best gaming experience. Our developer program is open to all game developers. Coming soon in select markets."
The Lenovo Legion Play could have undeniably been an interesting device, but it would not be out of order to say that if Lenovo had launched it already, the device may have come ahead of its time. Cloud based AAA gaming on a handheld device is still at a very nascent stage, and there are many quirks in the game streaming setup to be ironed out before it can offer a seamless and steady user experience. Given that it is still far from being so, one can see why Lenovo may have parked the bus on this one. It might be waiting for the industry to develop, before launching the Lenovo Legion Play with updated specs in a ready to use design.
Nevertheless, it does go on to show that the market for handheld gaming devices that stream AAA games from the cloud may become a ripe one in the near future. Asus, with its ROG Phone 5, offers attachments that can turn the phone into a similar handheld console, and going forward, we can imagine this becoming a popular format as well.