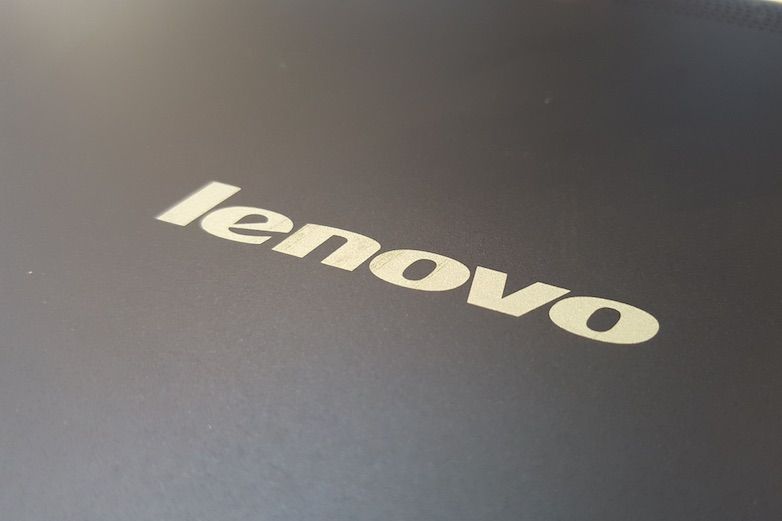 Chinese electronics and smartphones major Lenovo is readying the launch of a new flagship device soon. The new device which will be known as the Lenovo Z6 Pro has been under the works for quite some time now. Lenovo had, in fact, teased this handset a month ago on the eve of the Mobile World Congress. The company, however, stopped short of sharing any specs related information regarding this device. What was mentioned back then was that the phone would be 5G ready and that it will come with what was then referred to as a 'HyperVision' camera. While it was expected that the launch of the Z6 Pro will happen in June fresh reports seem to indicate that the announcement would happen earlier than expected, in April 2019. This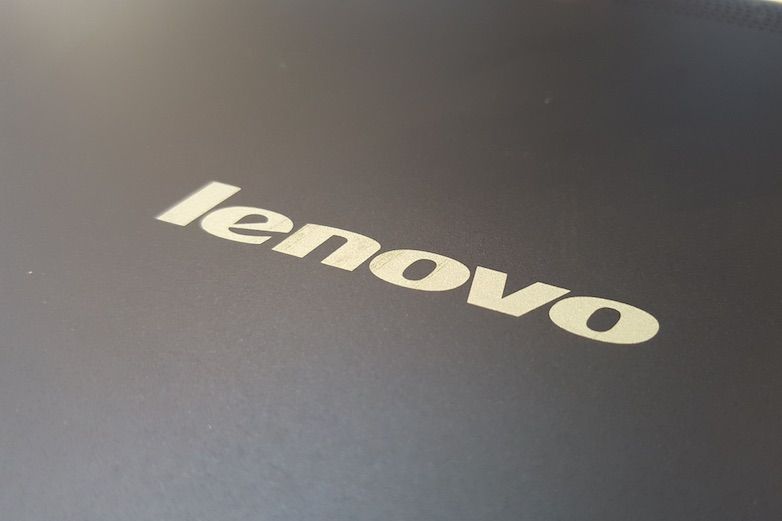 Chinese electronics and smartphones major Lenovo is readying the launch of a new flagship device soon. The new device which will be known as the Lenovo Z6 Pro has been under the works for quite some time now. Lenovo had, in fact, teased this handset a month ago on the eve of the Mobile World Congress. The company, however, stopped short of sharing any specs related information regarding this device. What was mentioned back then was that the phone would be 5G ready and that it will come with what was then referred to as a 'HyperVision' camera. While it was expected that the launch of the Z6 Pro will happen in June fresh reports seem to indicate that the announcement would happen earlier than expected, in April 2019. This is according to a report by Chinese technology blog IT Home. A recent post by the bog also revealed crucial information pertaining to the imaging capabilities of the Z6 Pro
Lenovo Z6 Pro to get 100-megapixel camera
Before we talk about the possibility of the Lenovo Z6 Pro getting an outrageous sounding 100-megapixel camera, it is important to note that in an earlier article here on MySmartPrice, we had talked about the possibility of brands launching devices capable of capturing 100 plus megapixel images before the end of 2019 – fact confirmed by Qualcomm as well. The Z6 Pro could be among the first of such handsets if we are to believe a recent post on Weibo by Edward Chang, a senior official at Lenovo's mobile business division. He even teased some of the specifications of the device along with the post.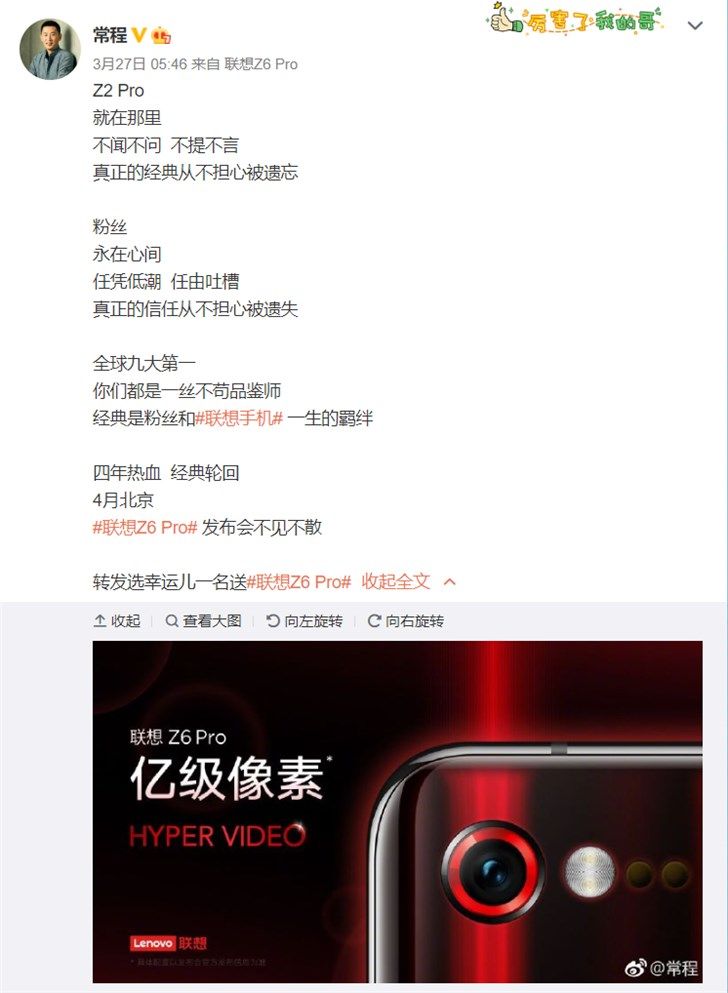 According to Chang, the Z6 Pro will almost certainly get support for 5G networks. He also hinted about the flagship grade image qualities of the device without going into the details. One of the posters that were recently leaked also reveals that the handset will come with enhanced video capabilities as well.
While we still do not have details regarding the SoC that this handset will come with, it is expected that the Z6 Pro will be powered by the new Qualcomm Snapdragon 855 SoC. That being said, there is also a good possibility that Lenovo would launch a non-5G version of the handset earlier.
Lenovo Z6 Pro: Expected launch date, price in India
The 5G version of the Z6 Pro is likely to see officialdom soon with a final release date of June 2019. The 4G ready version, however, could be on the offing soon. As for the pricing, there is no doubt that Lenovo is targetting the premium customer with this device. If it ever makes it to India, I would not be surprised to see the Z6 Pro priced around the INR 55k to 60k mark
While the official launch will still happen in June, the announcement for the Z6 Pro will happen on March 27 which should give us a fair idea as to what to expect from the Z6 Pro.