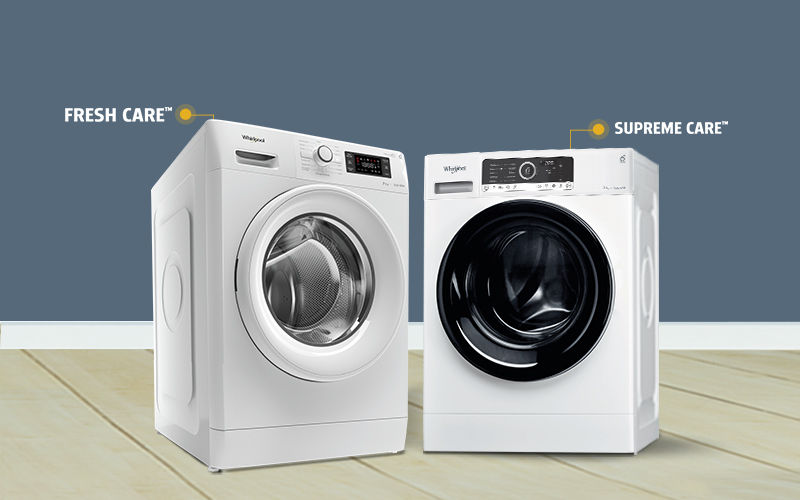 It took some time for the Indian consumer to realise the superiority of front-load washing machines, but that was inevitable. What these washing machines command in price, they make up for it with the capability to not only clean the toughest of stains but also provide ultimate care for the fabric. It's not just about freedom from hand-washing collars, but the invisible savings in terms of power-efficiency, frugality with water and detergent and the tendency of clothes to not only last longer but also retain their novelty longer.
At this juncture, you might be forgiven for believing that front-load washing machines are perfect, but that isn't entirely true because perfection cannot be improved upon. However, that is exactly what Whirlpool has done with its range of front-load washing machines. Let's find out how the humble front-load washing machine has been reinvented with the help of superior engineering, highest grade materials and the wonders of microprocessors.
Whirlpool Supreme Care Range: Cutting-Edge in Washing Technology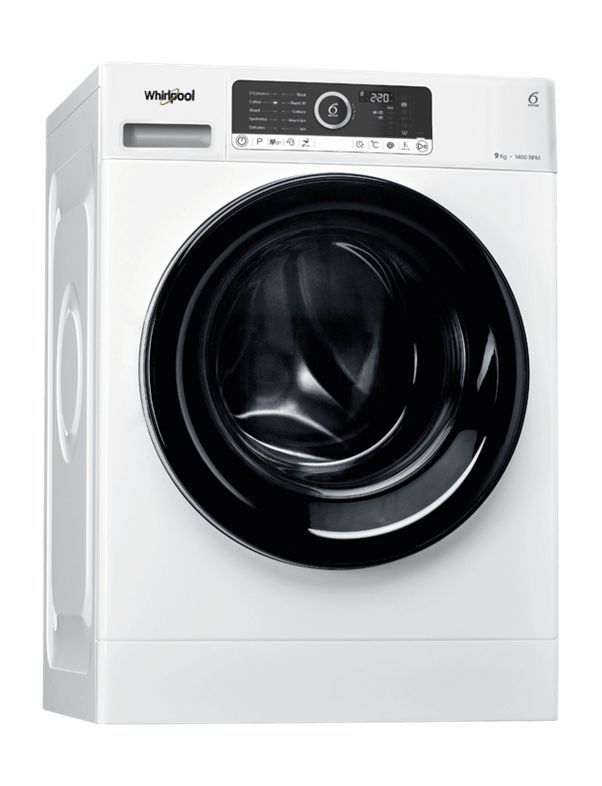 The Supreme Care range of front-load washing machines represent the very best of the technology available today. For starters, these washing machines are made in Europe to the exacting EU standards, so the quality is top-notch. Not surprisingly, at the heart of these machines lies the IntelliSense Inverter motor that is backed by an astounding 10-year warranty. The state-of-the-art motor is extremely silent and produces near zero vibrations even while operating at its maximum spin speed of 1400RPM to achieve quick drying and maximum cleaning.
However, it's not all about brute force, the Supreme Care range of washing machines are also gentle on your clothes. This is achieved with a specially designed Infinite Care drum featuring Curved Lifters. They gently scrub your garments, while reducing the frictional impact that causes wear and tear, so your clothes end up looking as good as new after each wash. The water inflow/drainage holes on the drum have been designed to be 20 percent smaller. This helps prevent clothes from snagging and prematurely wearing out during the spinning phase of the wash cycle.
The true magic, however is courtesy of the 6th Sense SoftMove technology, the sophisticated system intelligently customises drum movements according to the type of fabric being washed. For example, high power modes such as Energic Wash and Power Shower are employed to thoroughly clean tough fabrics such as synthetics (nylon, rayon, polyester); whereas modes such as Slow Motion and Soft Cradle protect delicate fabrics such as wool and silk. Furthermore, intelligent drum modes such as Colour 15 and Wave Motion are crucial for varied wash loads such as mixed colours and deeply soiled coloured garments.
Packed to the Gills with Intelligent Features
This wealth of intelligent cleaning is brought literally to your fingertips with a futuristic feather touch control panel. Equipped with an infinite dial and capacitive buttons that respond to the lightest touch, making the control panel both intuitive and durable. They can endure any sort of harsh conditions that washing machines are subjected to in average Indian households. The elegant white LED display, infinite dial, and feather touch buttons makes choosing the right washing mode a simple and intuitive affair. What's more, the intelligent interface even remembers the last used washing programme, while also recommending wash parameters according to the laundry load.
Additionally, the Supreme Care range of washing machines employ a wide range of wash modes and intelligent features to make laundry easier. Modes such as BioStains 15° that magically removes stains as tough as blood with cold water. So, even your gentle garments can be saved from the worst of stains.
Forgot to take out the laundry? Don't worry about your clothes smelling mouldy because the FreshCare mode intermittently tumbles your laundry for up to 6 hours after the washing cycle ends to keep them smelling fresh.
Confused about how much detergent to use? The Dosing Aid function recommends the precise amount of detergent by intelligently sensing the load in the drum. Added too much detergent? Don't fret, because the Intensive Rinse mode will remove all residue. Other modes such as Heavy Soil are ideal for, well, heavily soiled clothes, whereas Rinse Hold protects delicate garments from the rigours of the spin cycle. There's even a handy Rapid Wash mode that reduces a whopping 33 percent of the total wash cycle time and with the Rapid 30 mode washing loads of up to 3kg is even quicker.
Whirlpool Fresh Care Range: Terrific Performance at Great Value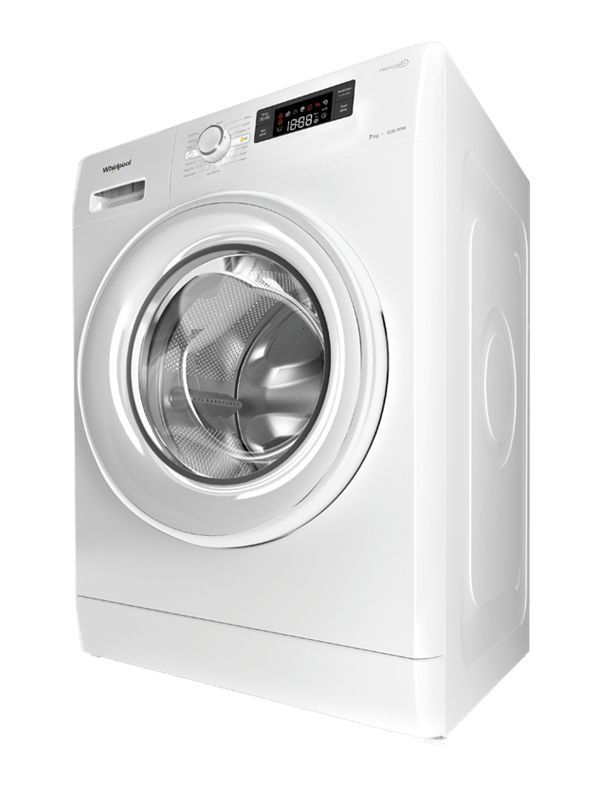 The more value-oriented Fresh Care range of front-load washing machines incorporates all the important features of the Supreme Care range. The power-efficient IntelliSense Inverter motor and sophisticated 6th Sense SoftMove drum movement technology work for the same degree of washing power and fabric care. Whirlpool's Fresh Care range also features cutting-edge SteamCare technology that keeps the clothes fresh for up to 6 hours post-wash by removing bacteria and other odour causing agents and leaves your clothes smelling and feeling fresh.
Also included is the innovative Clean+ feature. It customises the wash cycle according to parameters such as water usage, cycle time, tumble patterns and speed subject to the cleaning needs of your fabrics. Operating on three discrete levels of daily for normal loads, fast for lightly soiled loads and intensive for especially dirty clothes. The Clean+ feature helps you save time, detergent and power for each wash cycle. Furthermore, advanced modes such as Colour 15° makes effective use of cold water and fabric softeners to thoroughly clean delicate clothes with difficult colours and/or with tough stains. The Start Delay mode allows you to set up your washing machine beforehand and use the drum as a laundry basket, providing the flexibility to automatically start the wash cycle in a 24-hour window.
The icing on the cake here is that both the Supreme and Fresh Care of Whirlpool front-load washing machines are certified for the highest A+++ energy rating by the exacting European Union Directive. This, when combined with the array of sensors and logic-controlled intelligent washing modes help you save electricity, detergent and water while ensuring the longevity of your clothes. Innovative features such as SteamCare go beyond convenience and are crucial for preventing the build-up of bacteria and allergens to ensure the health and safety of the otherwise vulnerable babies and expectant mothers. Providing an all-round perfect laundry experience, Whirlpool's Supreme and Fresh Care range of front-load washing machines represent the ultimate in washing technology and the best that money can buy.
This story has been created in partnership with Whirlpool.