Highlights
Smartphones these days are used to game the most.

There are very few noob games to play that are also good.

These games don't have any objective but to keep you entertained.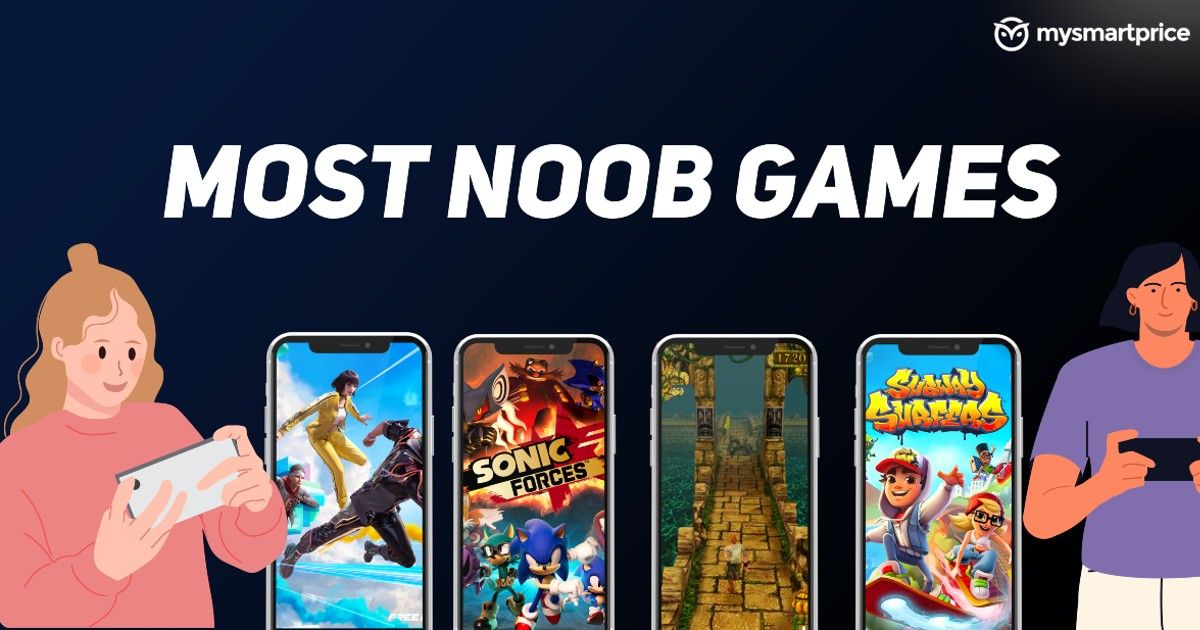 Games are the easiest way to kill your time and entertain yourself and are fun to play even while you are alone or with someone. Games are innocent fun anyone can have and since the introduction of smartphones, they have become even more accessible to a wider audience. But, while entertaining recently these games are getting a little more complex than they used to be since they have become competitive.
In this era of pro-competitive and complex games where there's always a mission to accomplish there are still some games that exist solely to pass the time and entertain yourself. Are you looking for such noob games for the same objective? Look no further here are the top 10 noobest games available on smartphones to play.
Best Noob Games Available for Smartphones
Candy Crush Saga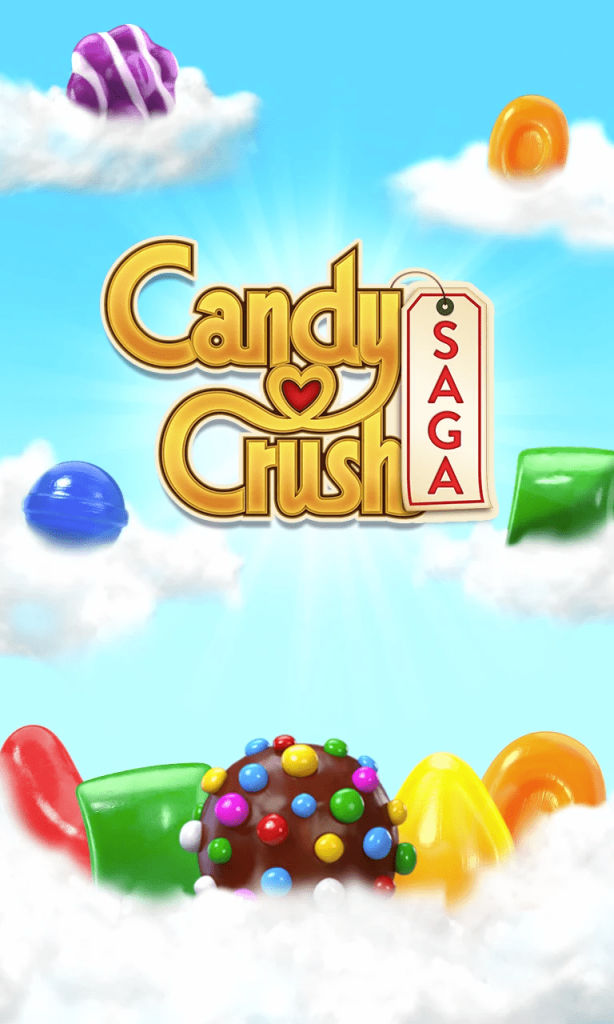 Players of all ages will enjoy playing Candy Crush Saga, a popular puzzle game. Casual gamers worldwide have become enamored with it because of its vibrant colors, simple gameplay mechanics, and a seemingly endless number of levels. Using Candy Crush Saga, you match three or more candies of the same color in order to clear them from the board and complete the level.
Power-ups, boosters, and exciting combinations help you progress through increasingly challenging stages with each successful match. As a result of its intuitive design and gradual difficulty curve, the game is easy to pick up and play, but its strategic depth and clever puzzles keep players entertained for hours. Candy Crush Saga is a delightful and accessible game for any player, whether you are an experienced gamer or a newbie to mobile gaming.
Download Candy Crush Saga
Subway Surfers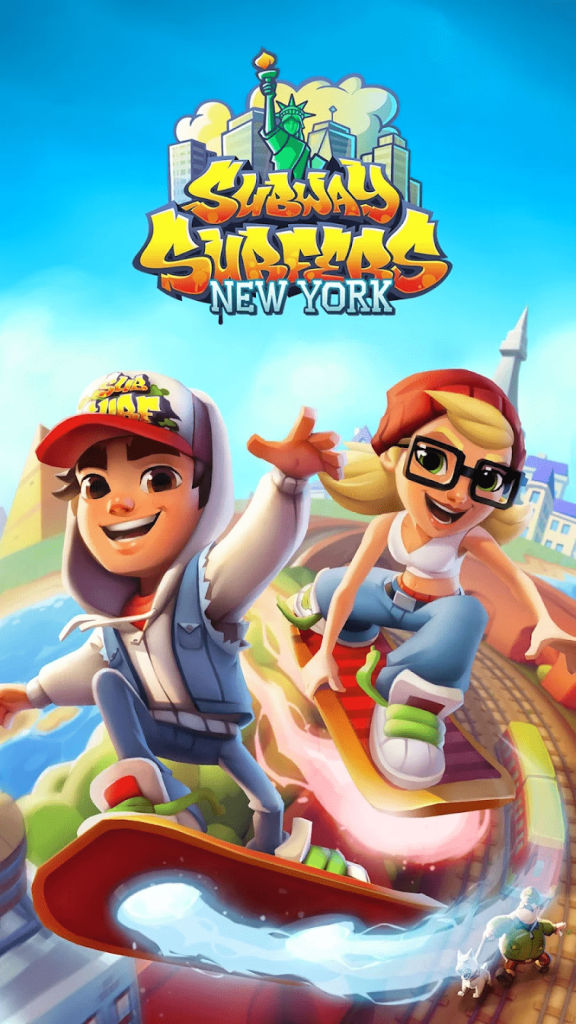 An addictive infinite runner game called Subway Surfers provides a thrilling and approachable gaming experience that has enthralled players all around the world. Players assume the character of cheeky Jake or one of his companions in this fast-paced adventure as they race through the busy tube tracks, dodging obstacles and collecting coins along the way.
Playing the game is relatively simple thanks to the controls, which include swiping left or right to change lanes, swiping up to jump, and swiping down to roll beneath obstacles. The objective is to navigate vibrant and dynamic environments without being caught by the grumpy inspector and his dog. Subway Surfers offers an action-packed and simple-to-understand gaming adventure, regardless of whether you're a casual gamer or looking for a rapid dose of adrenaline.
Download Subway Surfer
Hill Climb Racing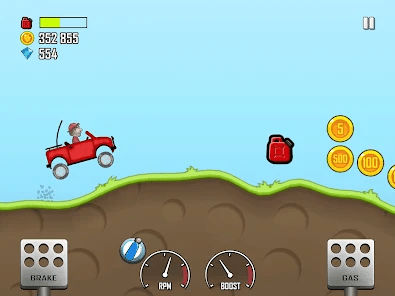 A fun and simple game that blends physics-based driving with captivating gameplay is called Hill Climb Racing. In this well-liked mobile game, players steer a truck through mountainous terrains while collecting coins and fuel. The controls are straightforward: tilt the device to balance the car, and use the accelerator and brake pedals to control speed.
The goal is to travel as far as you can without losing petrol or flipping the car. Hill Climb Racing gives players of all ages an approachable and entertaining experience with its simple gameplay and easy controls. It's the ideal option for anybody looking for a light-hearted but enjoyable mobile gaming experience.
Download Hill Climb Racing
Two Dots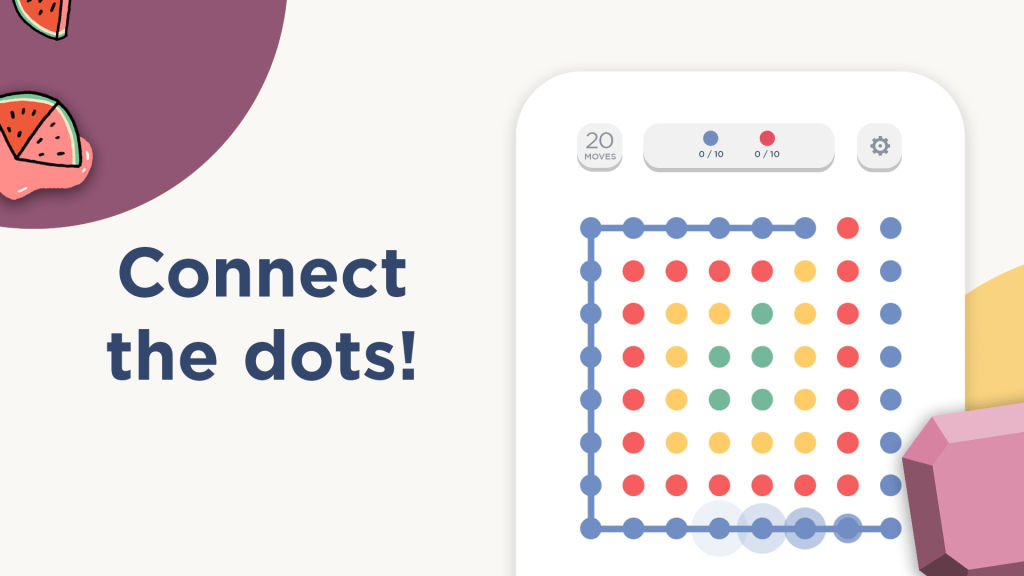 The enticing and simple puzzle game Two Dots enthralls players with its straightforward yet addictive action. To remove dots of the same color from the board and reach level objectives, you must link dots of the same color either vertically or horizontally. As players go through the stages, the game adds new features, obstacles, and goals.
You can quickly join the dots with its simple controls. Two Dots is the ideal game for both casual players and puzzle fans thanks to its simplistic design, pleasant music effects, and unhurried action. It's a game that offers a nice and approachable experience and will keep you entertained for hours.
Download Two Dots
Traffic Rider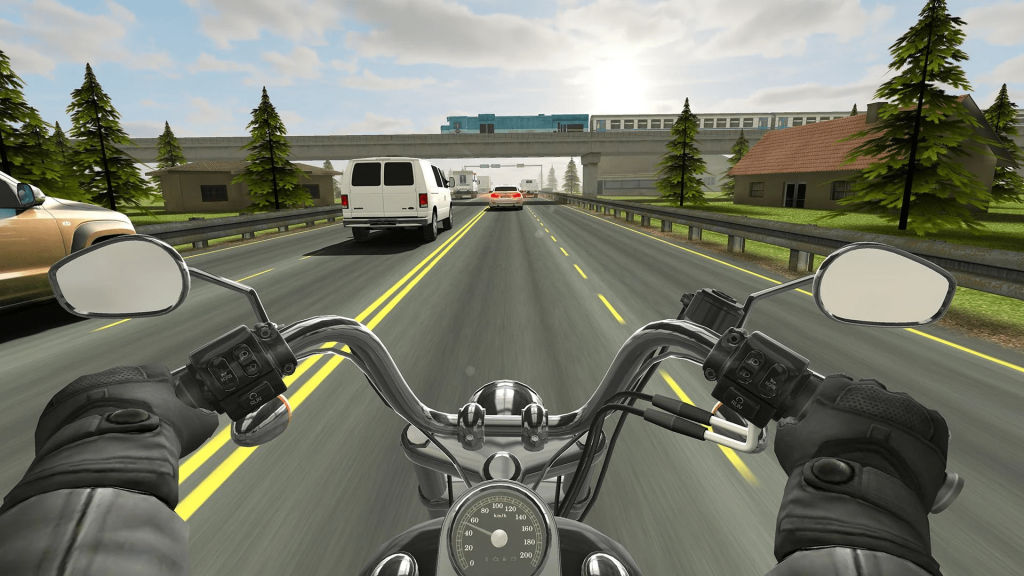 A fun and simple-to-play motorbike racing game called Traffic Rider puts players in the driver's seat for spectacular journeys through congested city streets. Players are fully immersed in the action-packed experience thanks to the first-person viewpoint provided by the game. To play, you simply tilt your device, touch the screen to speed, and use the brakes to slow down the motorcycle.
Players strive to achieve high speeds and accomplish missions while avoiding crashes as they weave through traffic. Traffic Rider offers a playable and entertaining gaming experience for racing experts and casual players alike thanks to its straightforward controls and engrossing gameplay. It's a game that captures the exhilaration of motorbike racing in a simple-to-understand way.
Download Traffic Rider
Mountain Bike Xtreme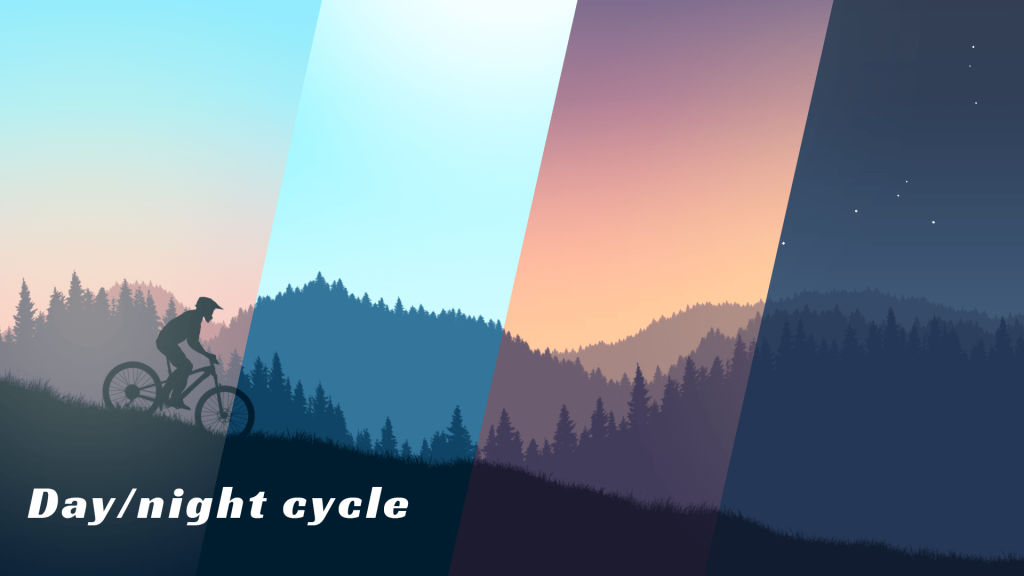 An entertaining and simple-to-play game titled Mountain Bike Xtreme allows users to feel the rush of off-road biking. The goal is to cross treacherous terrain, pull off tricks, and cross the finish line within the allotted time. Players may tilt their smartphone to balance the bike, use the pedals to accelerate, and apply the brakes to slow down with the help of straightforward controls.
The game allows users to demonstrate their bike prowess by providing simple jumps and obstacles. Mountain Bike Xtreme offers an approachable and pleasurable experience for both bike enthusiasts and casual players with its user-friendly mechanics and immersive gameplay. It's a fun game that makes the thrill of mountain riding accessible to all players.
Download Mountain Bike Xxtreme
Cut the Rope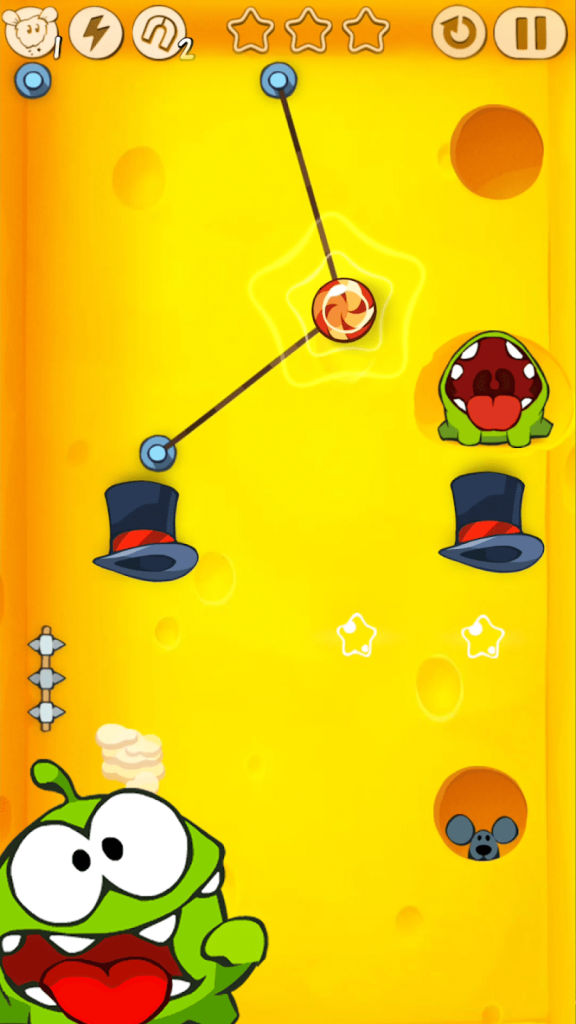 Cut the Rope is a fun and simple puzzle game that has won over gamers all around the world. The objective is to feed candy to Om Nom, a cute tiny creature, by cutting ropes and using different systems to direct the candy into his mouth. To go around obstacles and acquire stars, players must carefully plan their timing of cuts and take into account the physics of each level.
You only need to swipe your finger to cut the ropes thanks to the game's simple touch controls. Cut the Rope is a delight to play for players of all ages because of its endearing aesthetics, ingenious riddles, and approachable gameplay.
Download Cut the Rope
Angry Birds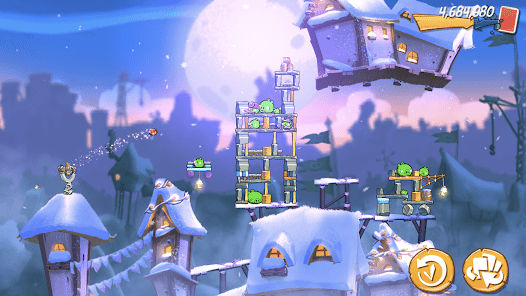 A well-known and simple-to-play game that has gone viral worldwide is Angry Birds. The goal is to fling a variety of vibrant birds into buildings occupied by annoying green pigs in order to eliminate them and advance through levels. To maximize destruction, players carefully modify each shot's trajectory and force.
You only need to draw back on the catapult and release to launch the birds thanks to its simple controls. For players of all ages, the game offers an enjoyable and approachable experience thanks to its endearing characters, colorful graphics, and addicting action. Simple yet entertaining, Angry Birds provides hours of great bird-flinging enjoyment.
Download Angry Birds
Asphalt 8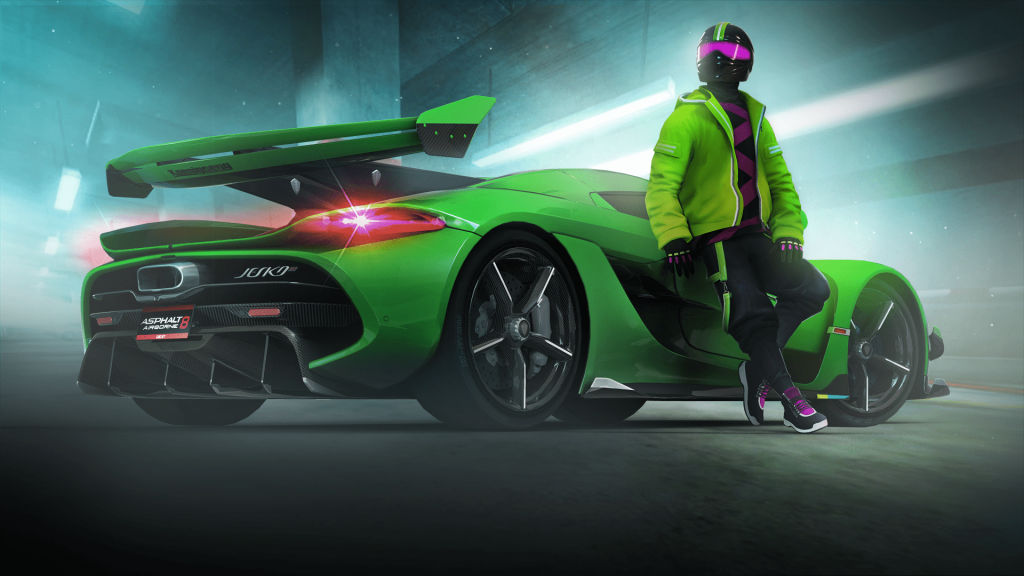 A thrilling and simple-to-play racing game, Asphalt 8 has become extremely popular, especially among boys. It provides an exciting experience with frantic races, breathtaking graphics, and a large number of approved vehicles. Playing is as simple as tilting your tablet to maneuver, tapping the screen to activate nitro boosters, and pulling off tricks to score points.
There are both single-player races and multiplayer competitions available in the game. Asphalt 8 offers players of all skill levels a fun and engaging racing experience with its easy-to-use controls and challenging gameplay. Boys who like fast-paced action and heart-pounding thrills turn to this game.
Download Asphalt 8
My Talking Tom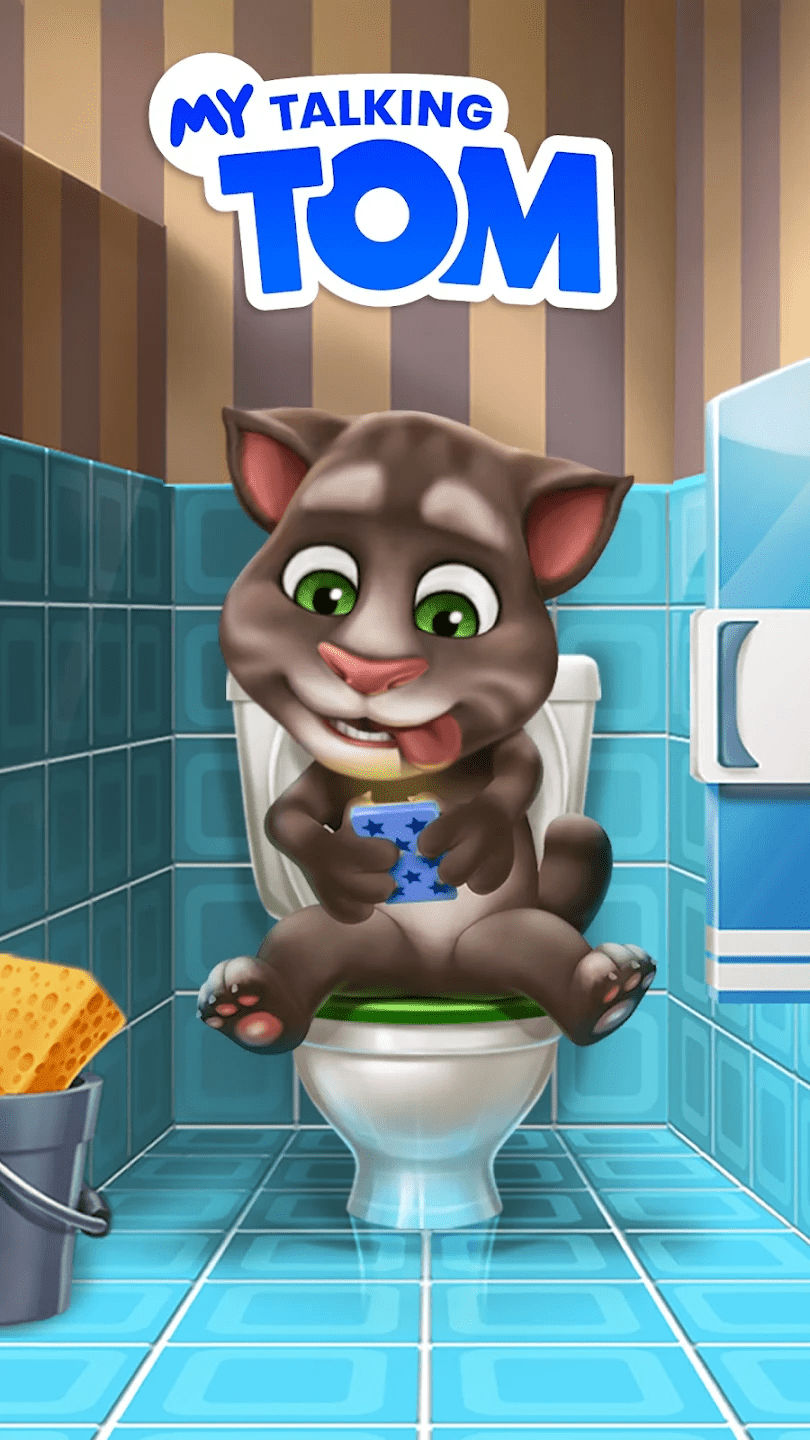 For kids, My Talking Tom is a fun and simple game that provides an engaging and instructive experience. Tom is a virtual pet that players can adopt and take care of by feeding, entertaining, and bathing him. The game inspires kids to take part in caring pursuits and fosters a sense of accountability. Children can interact with Tom on the screen by tapping, swiping, and other actions.
My Talking Tom has vibrant graphics, straightforward controls, and fun mini-games that assist develop cognitive and motor skills. Children may study and have fun while caring for their virtual pet friend in a secure and engaging environment.
Download My Talking Tom