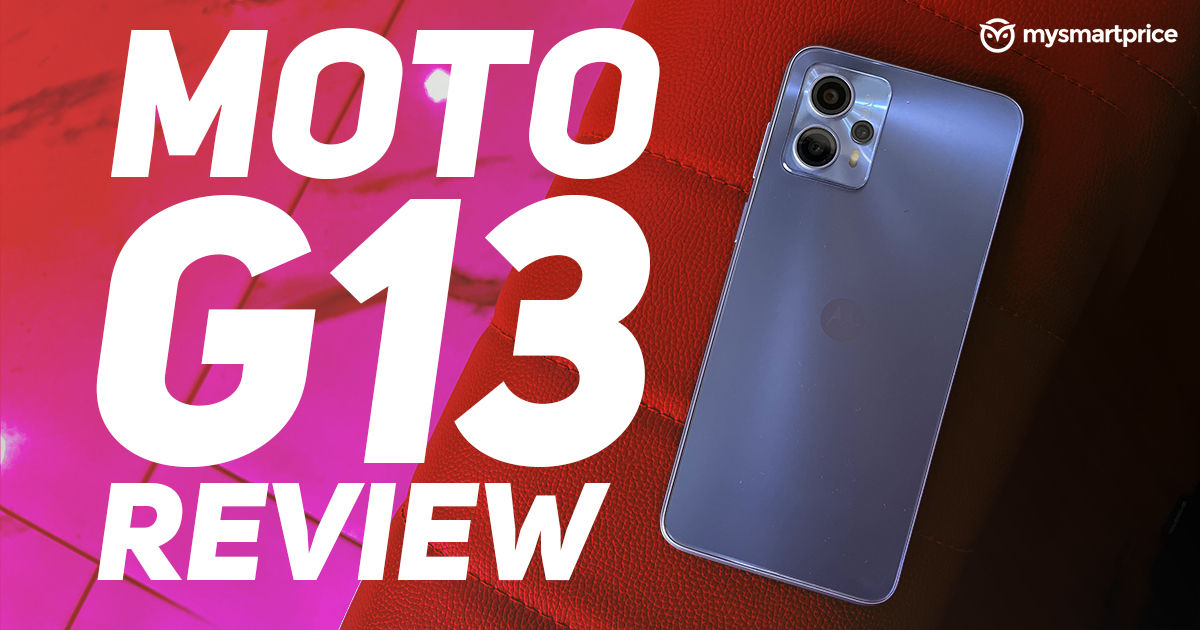 Motorola's 'G' series generally targets the audience planning to buy a smartphone between Rs 10,000 and Rs 15,000. But its latest offering, the Moto G13, has been launched to expand its portfolio in the low-budget segment. For the asking price of Rs 9,499, it offers a 6.5-inch HD+ IPS LCD panel, a Mediatek Helio G85 SoC, a 5,000mAh battery, MyUX based on Android 13 and much more.
With the Moto G13, Motorola is making competition tough for its competitor, but how does it perform in real-life usage? Know in our review.
Moto G13 Review: Design
At first glance, the Moto G13 reminded us of the Redmi Note 12 Pro series. Its camera module and design are identical to that of the Redmi Note 12 Pro. It's the same camera module that looks like a shocked robot face when rotated. This seems to be a standard design for budget devices these days. The only difference between the modules of the two phones is how the LEDs are oriented – they stand vertically on the Moto but lie horizontally on Redmi.
The device has a boxy design with curved edges. It has a matte plain design made of plastic that we have seen on other Moto G-series phones. However, a glossy effect has been added to the camera island. It has a slippery back which makes it essential to slap a case on it. Thankfully, you get one inside the box. It attracts fingerprints only when you hold it tight or press it strongly on the back.
We received the Lavender Blue colour variant, which looks stunning. This variant produces a ray-like effect when light falls on it. We quite liked this, but if you're a person who prefers something understated, you can always try the Matte Charcoal edition.
For an entry-level device, the Moto G13 has a 3.5mm headphone jack, a Type-C port, a dedicated SIM slot, and a bottom-firing speaker that is Dolby Atmos certified. It is certified with IP52 water-resistant protection that should protect it from dust and water splashes.
The weight has been distributed well, making it lightweight at 183 grams. However, the duo of 8.19mm thickness and boxy design makes it difficult to use with one hand. Motorola could have done better on this part.
Moto G13 Review: Display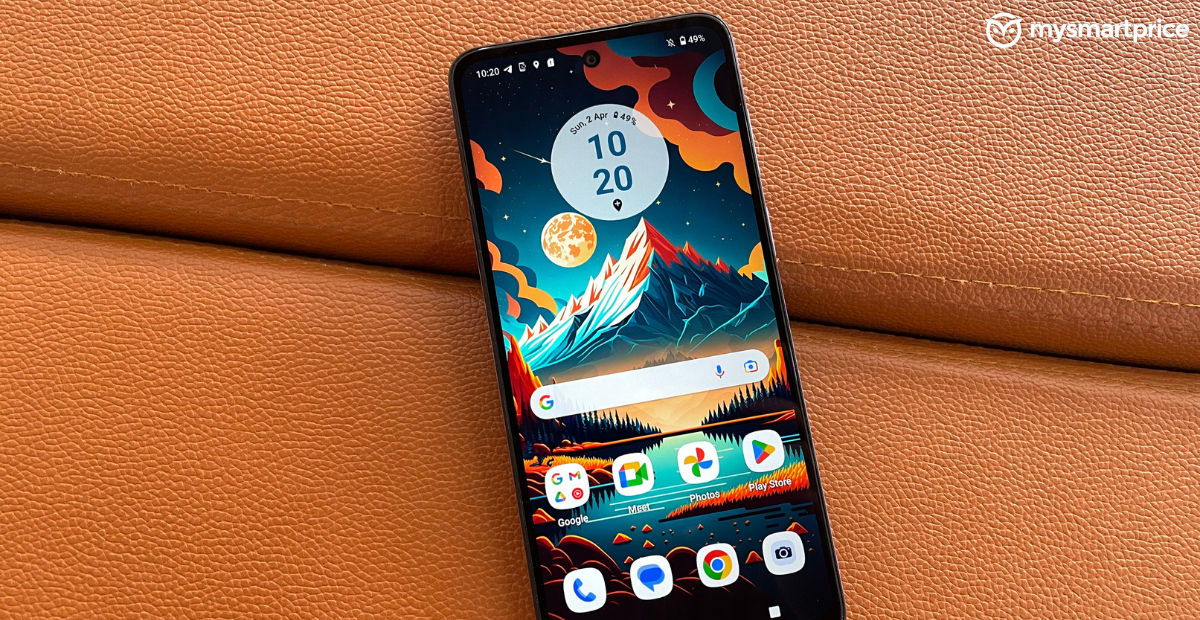 The Moto G13 flaunts a 6.5-inch IPS LCD display. Of course, since it's an entry-level device, you can't complain about it not having an AMOLED panel, but if you want one, you can always go for the Moto G32, the price of which has dropped recently.
The display sports an HD+ resolution which is a bummer at this price since Full HD+ displays have become common in this segment. As a result, you keep wanting more in terms of sharpness and clarity.
Despite being an LCD, the G13's display produces vibrant colours. By default, it is set to the Saturated profile, which you can change to Natural, but that will turn the tone to warm, which we aren't big fans of.
Motorola has used a PANDA protection glass on the front, commonly used for entry-level devices. The panel refreshes at 90Hz and has a touch sampling rate of up to 576Hz, which is more than what other phones offer in this segment.
The Moto G13 has thin bezels around the display and a larger one on the chin. Adding to it, a big punch-hole for the front camera eats up a lot of space.
It gets Widevine L1 certification so that you can watch high-quality movies and web shows on OTT platforms. Of course, YouTube can technically run in 4K, but doing that will freak out the underpowered SoC, resulting in a choppy, stuttery mess.
The screen can be set at 60Hz, 90Hz, or Auto mode, which adjusts the refresh rate according to the app usage. The whole experience has been smooth so far, with a refresh rate set at 90Hz.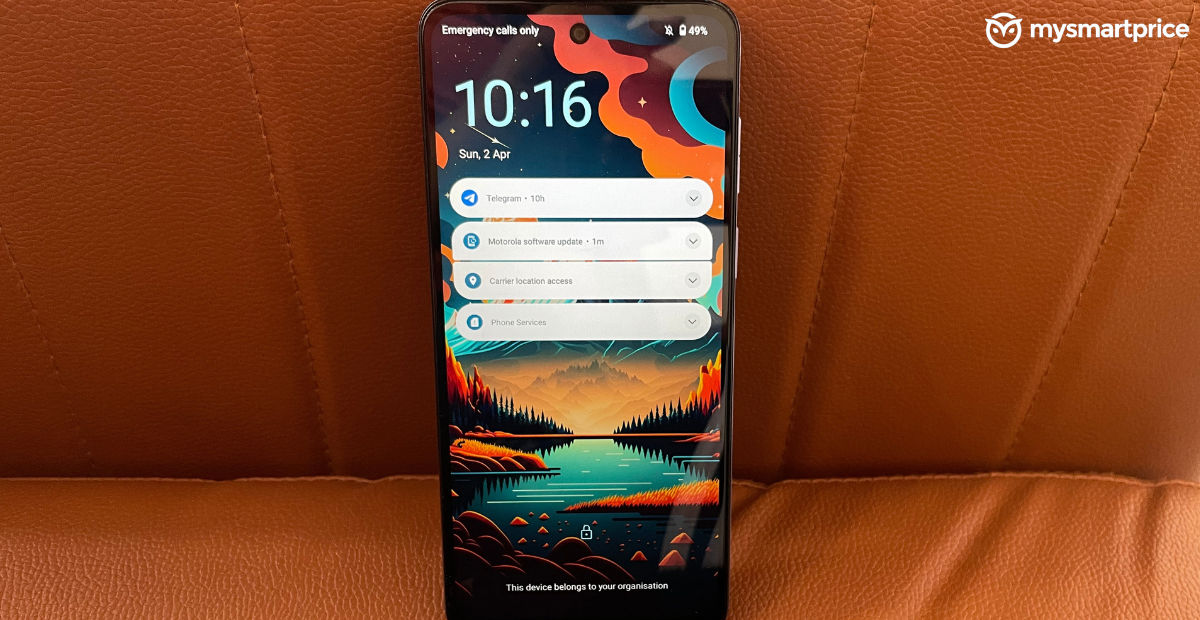 Motorola hasn't specified how high the brightness can go. However, the content was hardly visible during our testing under direct sunlight.
We watched a few videos on YouTube and were satisfied with the overall experience. The device is claimed to pack dual-stereo speakers, but it completely relies on the bottom-firing speakers as the secondary speaker is the earpiece on the front. Nevertheless, it is Dolby Atmos-certified and produces loud and crisp sound. The overall media-watching experience has been a delight on the Moto G13.
Moto G13 Review: Performance and Software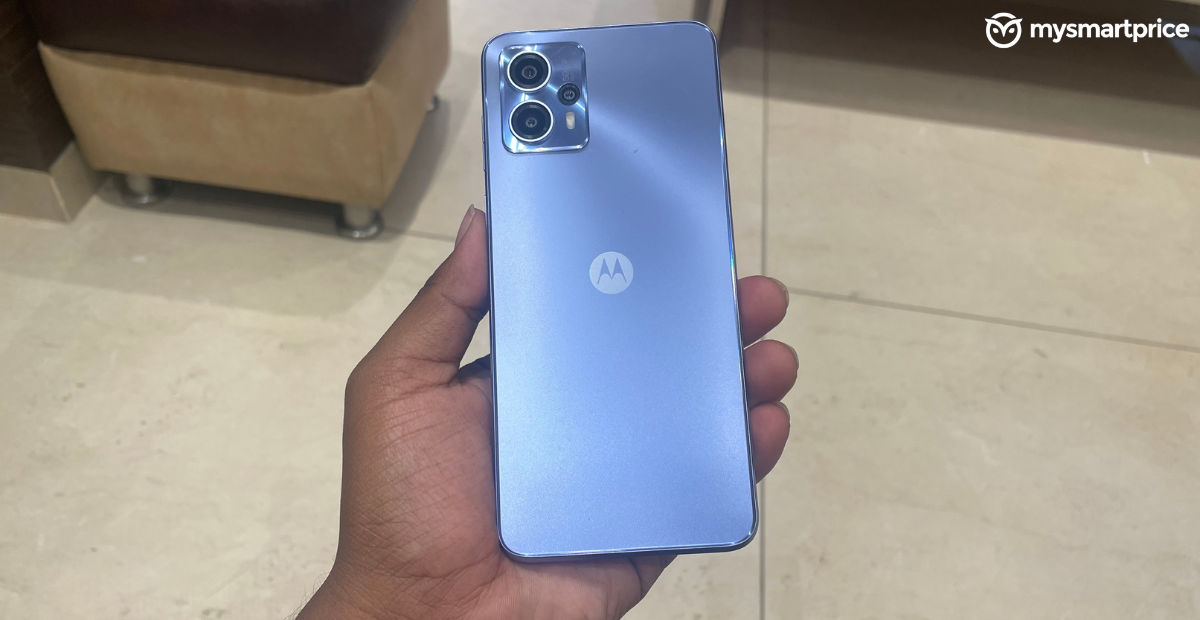 A Mediatek Helio G85 chipset, the most common entry-level SoC this year, powers the Moto G13. It is paired with 4GB of RAM and up to 128GB of storage, which is expandable to a terabyte using a microSD card. There's no virtual RAM mumbo-jumbo here, which is for the best if you ask us.
We are fine with the 4GB variant, but launching a 6GB variant at a slightly increased price point would have made a lot of sense.
The Moto G13 performed decently during our usage. We didn't notice any stuttering while scrolling across the UI, but it does struggle with loading apps like Instagram and Twitter. To push it to the limits, we tried split-screen multitasking. While the combo of YouTube and Google Photos worked surprisingly well, the processor started losing steam while using YouTube with Chrome.
Talking about the benchmark, the Moto G13 achieved a score of 211860, higher than the Infinix Note 12i (AnTuTu score: 208892), which uses the same processor. Furthermore, on Geekbench v6, it posted a single-core score of 431 and a multi-core score of 1413. This was, again, higher than the Infinix Note 12i.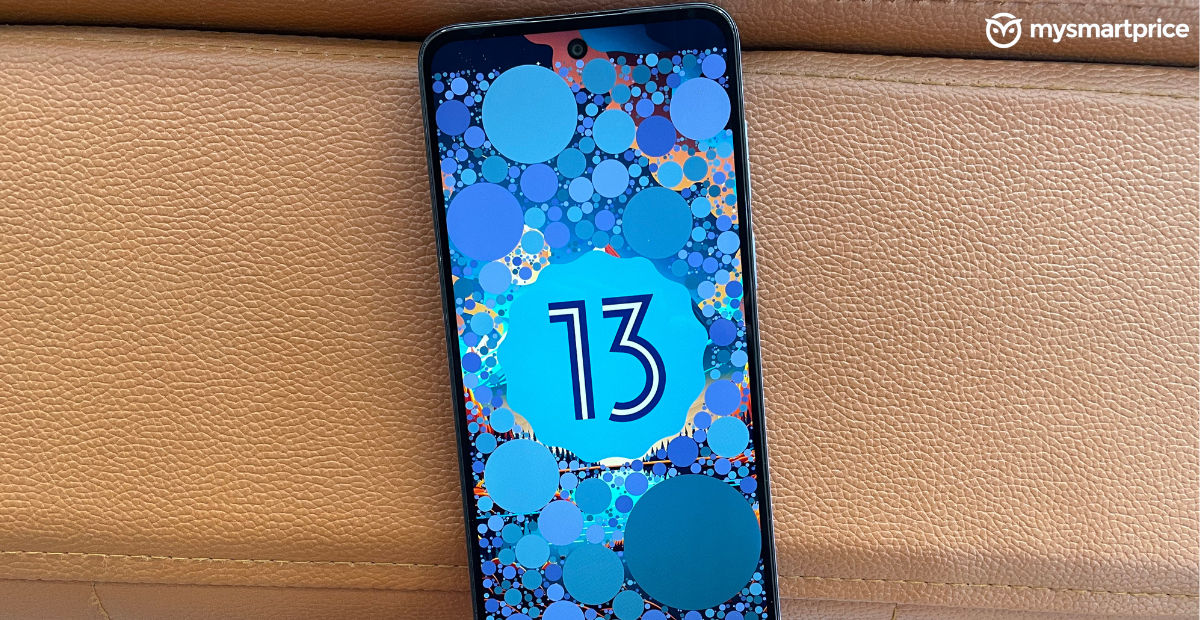 The Moto G13 features the MyUX operating system based on Android 13. However, it will receive only one major software update, which is disappointing, as two years is the norm at this price. Rest, it will get 3 years of security patch updates.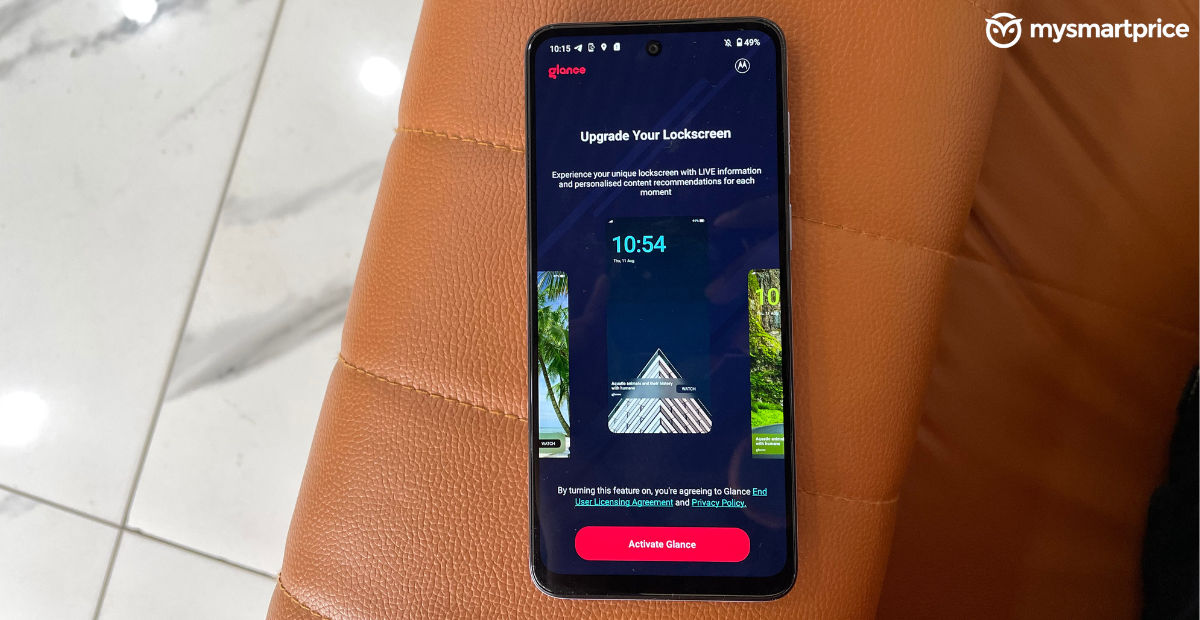 Motorola has been popular for providing a clean software experience in the budget segment. However, even Moto couldn't stay away from bloatware to make margins at such a low price point, which is understandable. Moj, Sharechat and Glance lock screen are all here, and half of the space in the 'Category' folder is reserved for the recommendation. These can be either disabled or uninstalled, but it takes away a bit of Moto-ness from the experience.
But, being a Motorola phone, the gestures can also be found here, such as a double shake for turning on the flashlight.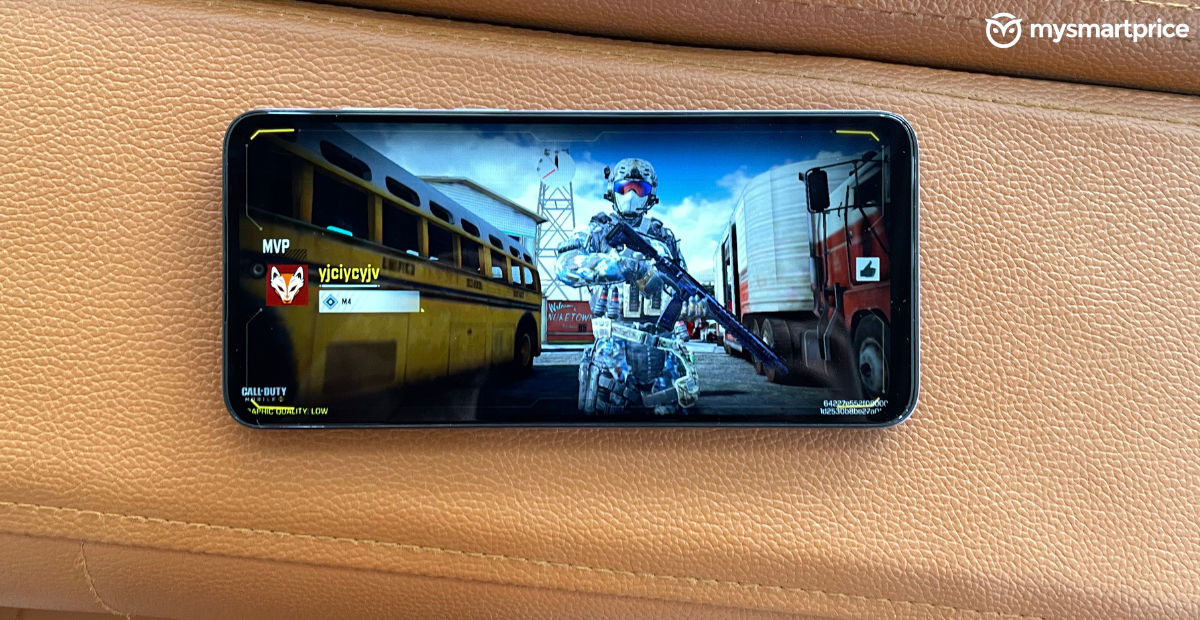 Last but not least, gaming was decent on the Moto G13. We played Asphalt 9 and some other simulation games which ran smoothly. Games like Call of Duty: Mobile and PUBG: New State were playable on Medium settings. This is by no means an esports level of gaming performance, so do manage your expectations accordingly.
Moto G13 Review: Camera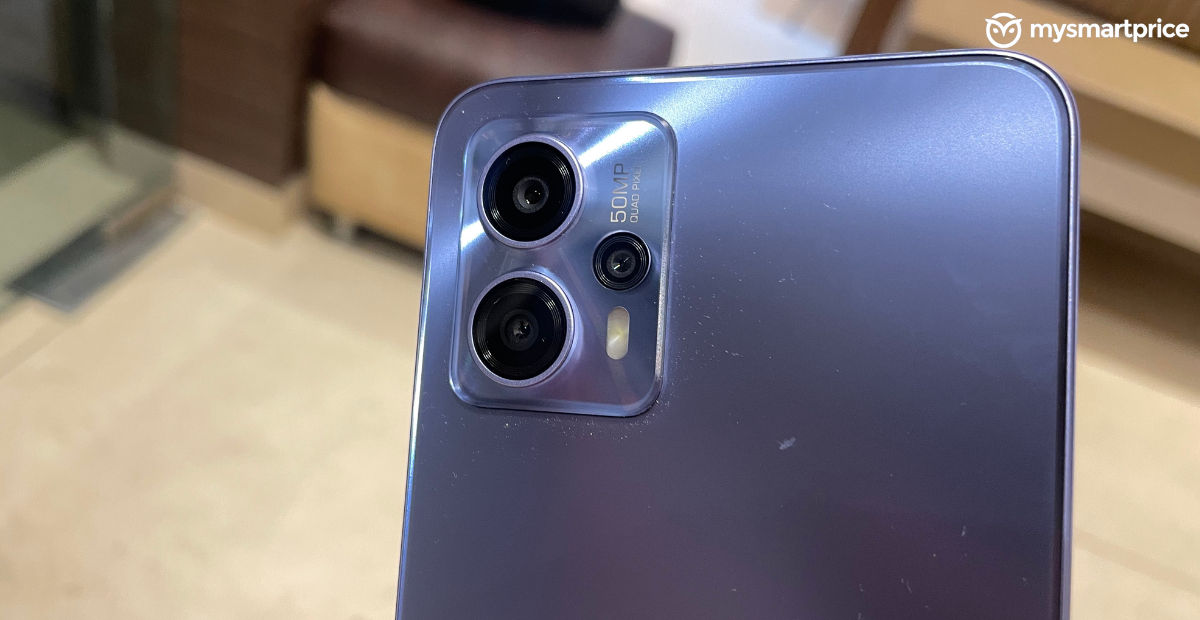 The Moto G13 sports a 50-megapixel triple rear camera and 2-megapixel macro and depth sensors. As usual, we would have preferred an 8-megapixel ultrawide sensor over these two auxiliary cameras, but at this price, it's slim pickings anyway. At the front, it houses an 8-megapixel sensor for selfies and video calls.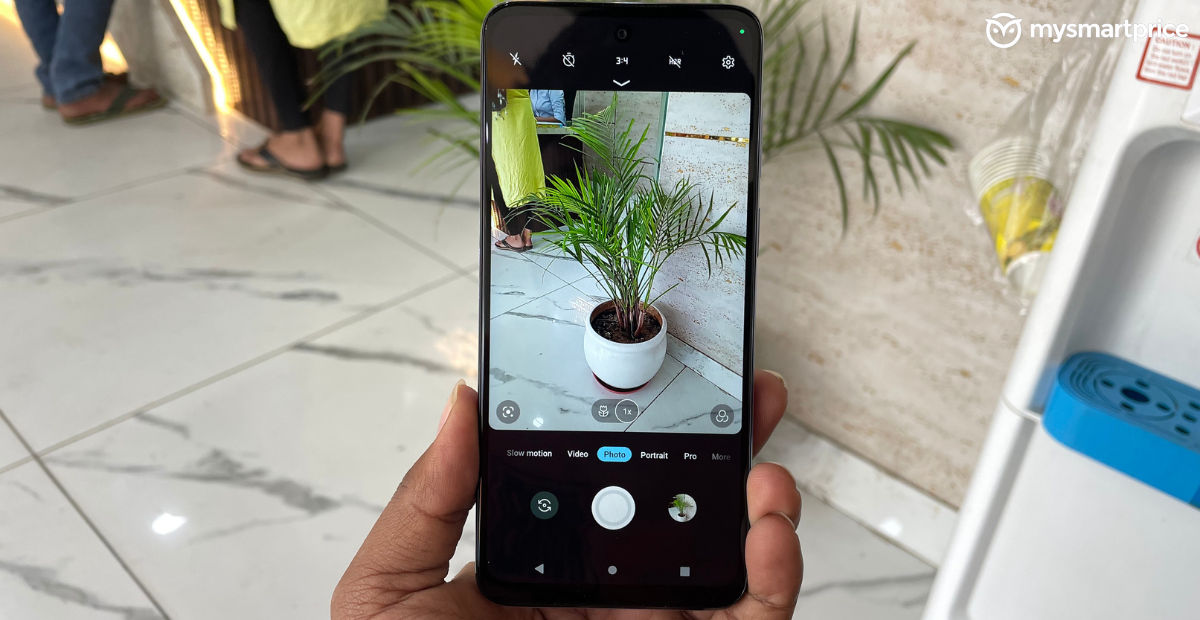 The camera app has a Google Camera-like interface, and it includes various modes like Portrait, Panorama, 50MP, Dual capture, Slow motion, Pro, Time-lapse, and Night vision. Here are the results.
The Moto G13's primary sensor takes excellent pictures for a phone priced this low. The images have good details with a good dynamic range. The colours are produced well, and the shadows are balanced decently.
However, we observed a bug in the Night Vision mode where it either clicked soft and noisy photos or images with shallow exposure. We have reported this to Moto; hopefully, this will be updated soon.
Selfies captured by the 8-megapixel sensor in daylight or indoor lighting were good. They had a good amount of detail, and the skin tone was natural. However, the edge detection could have done a better job in portrait mode. In the samples below, the Moto G13 had a hard time detecting our TWS earbuds and hair.
Selfies captured directly under the sun in Delhi's summer had poor dynamic range, and they blew out the entire background. Selfies clicked in low light had noise and poor details in it.
Close-ups taken by the 2-megapixel macro sensor were good compared to other smartphones we have tried out in this segment.
Videos from both – rear and front cameras were capped at 1080p 30fps. Motorola has not given any option to change the 1080p settings to 720p, which we think should have been there. The overall video quality is decent, with good mic quality.
Moto G13 Review: Battery and Charging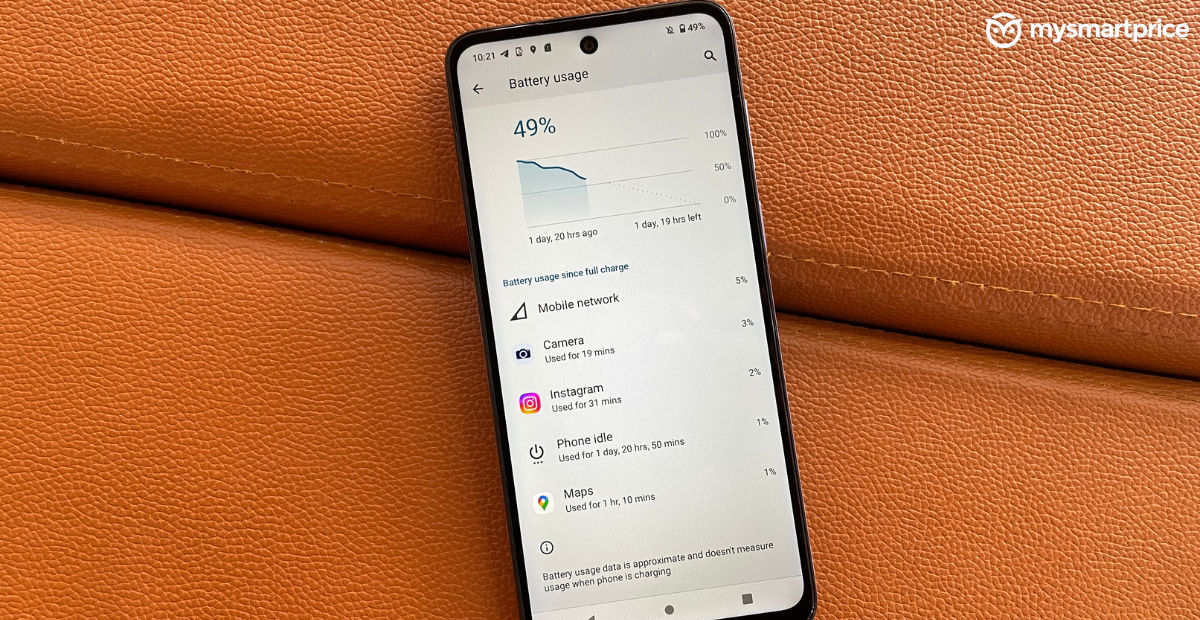 The Moto G13 packs a 5000mAh battery under the hood, which is about what every other phone is offering these days. Given the low-resolution display, there's no surprise you get a day-and-a-half battery life. We used the device with intense usage that included over an hour of scrolling Instagram and watching YouTube videos for three hours, and still, it gave us a total screen time of eight and a half hours. This number went straight up to nine hours and 40 mins on light usage. So the Moto G13 offers almost two days of battery life on general usage.
Charging is an area where the Moto G13 needs to improve. It supports 10W charging, that almost took three hours to charge from 0 to 100 per cent. 18W charging support as Lava Blaze 2, cheaper than the Moto G13, has support for that. Charging happens via a Type-C port which is a good thing.
Moto G13 Review: Verdict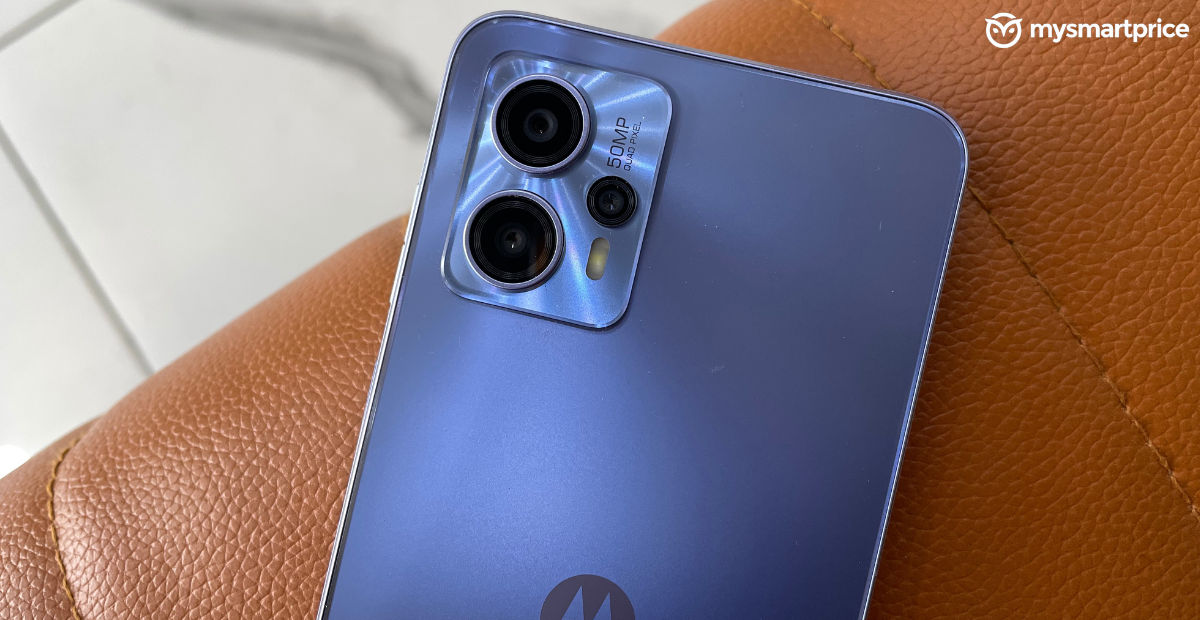 The Moto G13 is clearly one of the better budget smartphones in the market today. The design is nothing special, but the Lavender Blue trim makes it look appealing. It has a good primary camera, and although its processor is underpowered, it has been optimised for a smooth experience on a budget. But of course, this is not for hardcore gamers out there but good enough for casual gaming.
Despite having a near-stock Android interface, the G13 has its downsides, such as bloatware and recommendations, lack of a full HD+ display, and poor edge detection mode. But these things should be fine for someone buying a phone under Rs 10,000.
If you want to take a look at the alternatives, the Infinix Note 12i (review) with its Full HD+ AMOLED can be looked upon. Performance lovers can check out the Redmi 10, powered by a Snapdragon 680 chipset.
What Is Good?
Beautiful blue colour
Good performance for the price
Decent camera
Excellent battery life
Smooth UI
What Is Bad?
Unnecessary preloaded apps
Extremely slow charging
Poor edge detection