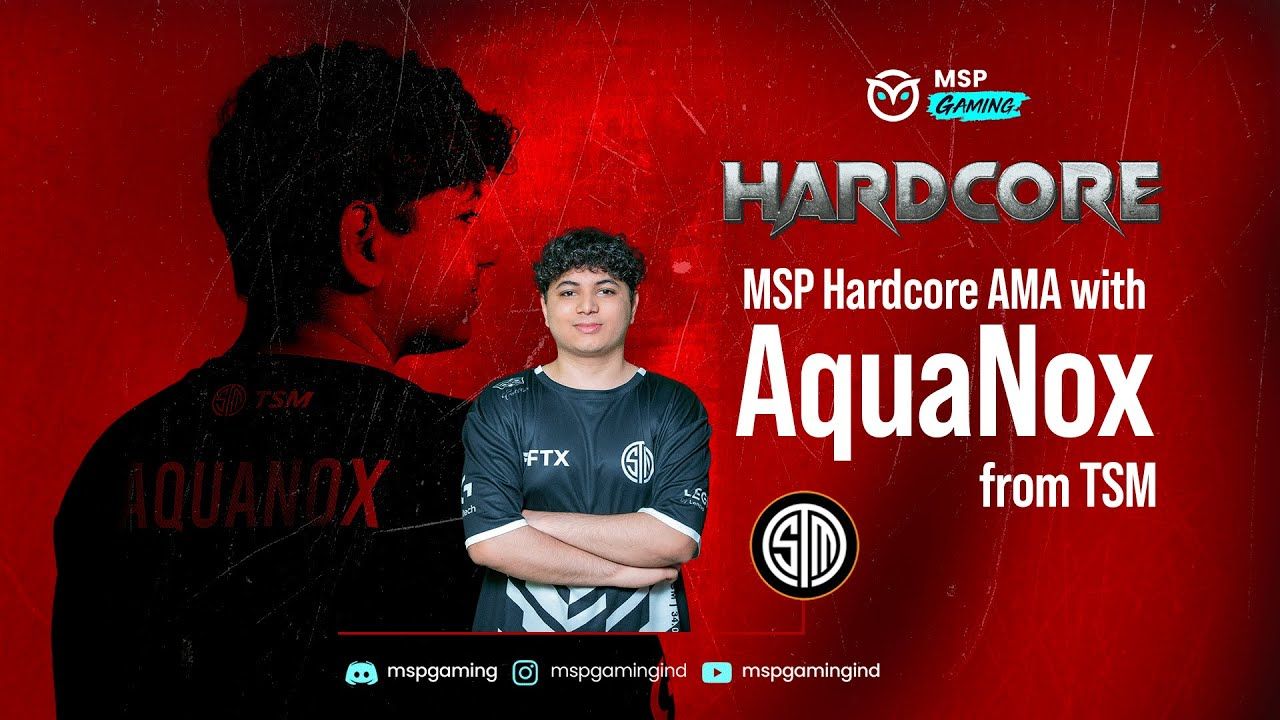 Harsh "Aquanox" Rao is one of the iconic Indian BGMI players who currently plays as a professional athlete for TSM. TSM acquired him and his roster of ST8 after the launch of BGMI and they derived a new meaning for success. Aquanox is especially known for his device holding style which astonishes everyone. His role in the game is Front Assaulter/Entry Fragger and his sprays are on-point and top-notch.
His team won AMD Skyesports Mobile Open, and the first BGMI LAN named Nodwin x Loco All-Stars Invitational, and Aquanox helped the team to reach #2 in BGIS Grand Finals. He has also shown his impressive fragging skills that led him to MVP charts on several events of BGMI. Our MSP Gaming Officials recently hosted the first episode of MSP Gaming Hardcore Show where we has our first interaction with TSM Aquanox.
This is our first interaction with TSM Aquanox on our first Hardcore session and we have asked the player several questions regarding his gaming career and also provided the audience with the chance to interact with our first Hardcore show's guest. It is also the first interview for Aquanox which has gone great for both of us.
Down below are the questions asked to TSM Aquanox which he had answered accordingly.
Also Read: BGMI Sensitivity Settings: Best Camera, ADS, and Gyroscope Settings for Battlegrounds Mobile India
MSP Gaming Hardcore Show with BGMI star AQUANOX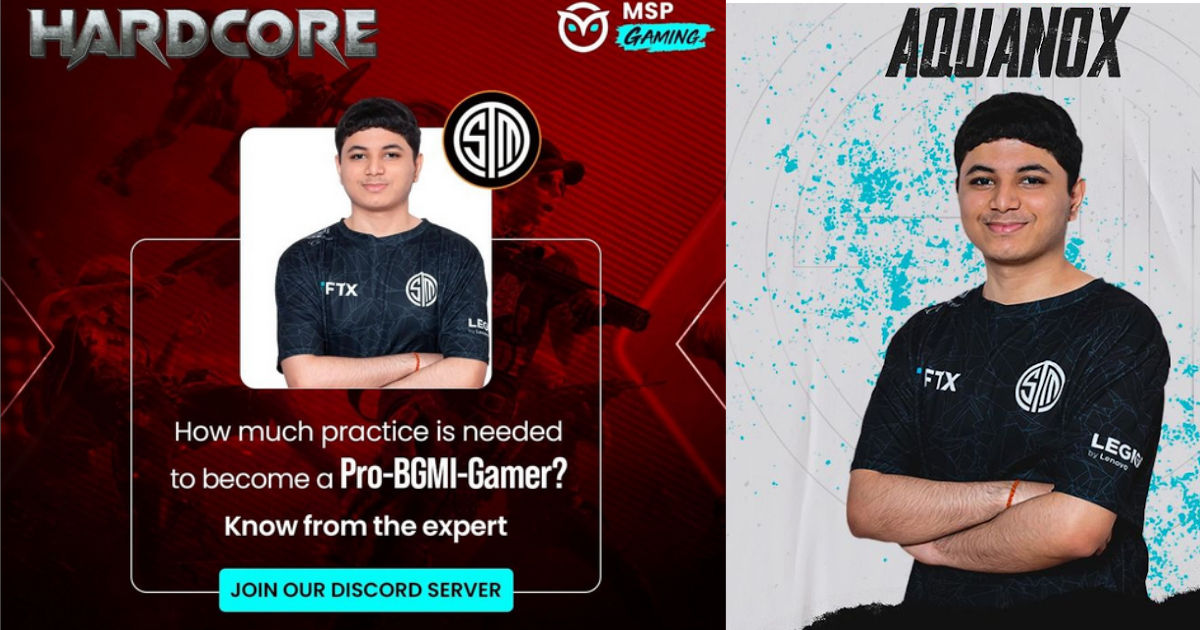 What game did you first play online with your friends and at what age?
I started gaming by playing CS 1.6 initially at the age of 12-13. Gradually, I learned interested in gaming, but earlier I used to play GTA when I am younger.
How have you got to pick your name as 'Aquanox'?
When I was playing CS 1.6, I've become interested in playing competitively with my team. Back then, my name was 'Never Give Up' which sounded uncool to me. My teammate suggested me the name 'Aquanox.' Since then, I prefer Aquanox and I am still in touch with that friend.
When is the first time you played PUBG Mobile?
Aquanox replies, "I tried playing it by downloading the Chinese version of the game on my laggy device when it is about to launch globally. Then, I had gone to the hostel (schooling) later which made me stay away from the game. A year later, I played it on my brother's mobile, usually one to two matches in months! When I learned that PUBGM is the mobile version of the PC variant, I got to know that it is good for me and I felt good by playing it."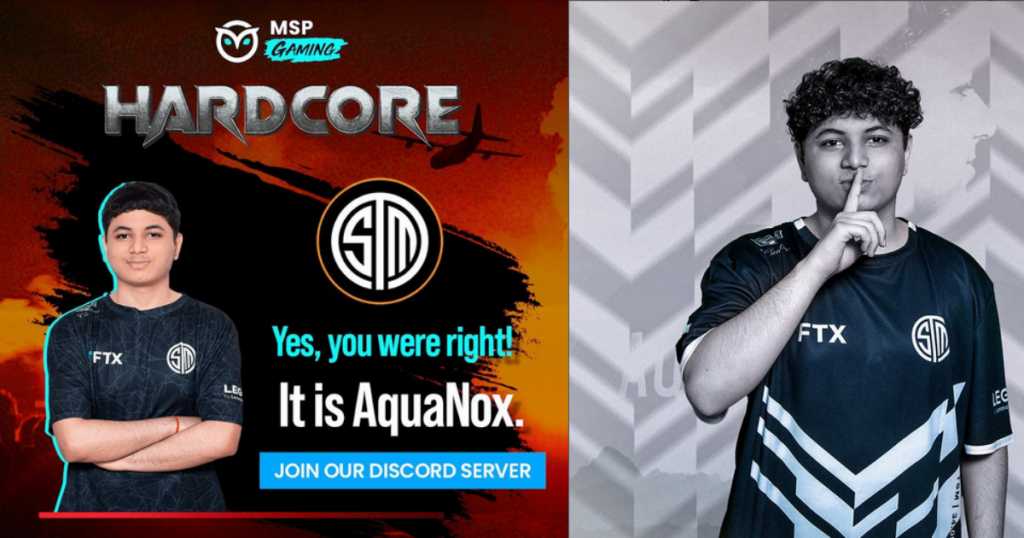 How come you got to know about the first PUBGM event and tell us about your first clan participation in such events?
I have started playing PUBG Mobile with my old friends with whom I used to play other games on the iPad. It was my first team and first event which marked the start of my PUBGM/BGMI journey. Later, I shifted to several teams. Speaking of tournaments, I followed YouTube to know what was happening, while my friends and brother used to tell me about the new tournaments.
How many hours do you spend on Gaming? what were your parents saying about it back then when you had to focus on academics?
My family and mother said to me to stop playing as they believe nothing comes from gaming. She allowed me to play for an hour, but I have an interest in it and hence I used to play secretly. My mom didn't support me in the earlier stages, because she doubted my career-making in eSports. I used to explain my interest to her and tried to convince her that I had to work hard, which she denied. But I improved my game and showed the results to my mom to which she responded positively. Later she supported me fully and gave me the freedom to try what I want to do with gaming. I used to play PUBG Mobile for more than 12 hours and I used to play continuously as well with my teammates.
Also Read: BGMI Name List: 130+ Best Stylish Design Nicknames for Boys and Girls in Battlegrounds Mobile India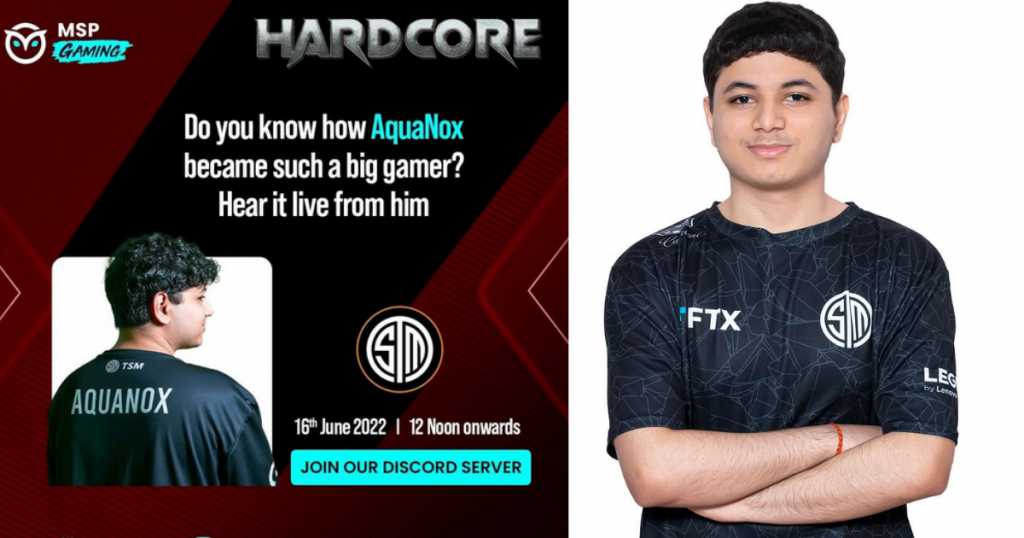 What made your mom convinced about your preference for gaming choice over academics?
I told my mom to let me play eSports back when I used to play CS 1.6. She denied it as I was too young for it. I tried playing various other games and asked her to allow me to play in the competition and she in return convinced me not to. When I shifted to PUBGMobile, it took me 2 years to understand the game and later I earned a few bucks from winning small tournaments. Then she became okay and told me to focus on eSports rather than academics.
How do you differentiate gameplay when you play competitive and classic matches?
We play classic for entertainment and coming to competitive, I spend a significant amount of time in training mode to gain momentum with fingers. When there are no tournaments or scrims, we play 2v2 TDM battles which increases our synergy. The management allows us to do whatever we want when there is no competitive schedule.
We see players grinding in the training sessions for so long to improve their game. How do you analyze your strengths and weaknesses in the game to make it better?
Everyone has their own gameplay and everyone aims at improvising it more and more. When they get to know what they are lagging, they will start working on it to clear it. I spend about an hour in the training room to improve my sprays, especially the red dot spray which seems I am lagging in it. I would not stop until I achieve it.
How did your first tournament (competitive match) experience go?
When I was about to join the room for the first time, I was pretty nervous about the results, but my teammate who had Tier-1 experience advised me to take it slow and easy. Once I am in the lobby, I became free and played it nicely. Now scrims are just played for kills in India but earlier, we have done practice with them only. "Because of player base volume increment, scrims became classics", says Sohail Khan, MSP Marketing Head. Replying to that, Harsh told that We used to play scrims from 1:30 PM and scrims were played to build strategy and gun power.
First, you were playing classic matches and then you entered professionally especially, the T1-tier lobbies where you played against players which everyone idealized. What were your expectations when you first played in the tier-1 lobby and how did the results go? Which team were you representing at that time?
When I first entered the room, I am completely shocked to see all those players in the room. I was completely nervous when we are on the plane path, but my teammates were very supportive and in the end, it was a great experience. That experience has aroused a new thought in me that I have to read everyone's game before entering such lobbies to become a more efficient and better player in competitive. I was playing under the RIP roster and later represented a team named RPG.
There are things like drop clashes and intense endzone fights in custom matches. Also, there were several matches in which you have made clutches in front of the audience on the Live stream. What was your favourite part of playing in T1 lobbies?
When I enter a T1 Lobby, I focus on improving and becoming a better player than others. I want to put up next-level gameplay on stage. I have seen tough competition from all the competing teams which made me think that I should also show my skills to others and prove my gameplays' level is top-notch by doing clutches and taking more kills. From the start, I want to make myself stand out from all others and I still wanna do that. The competition is not over yet, I will do it soon!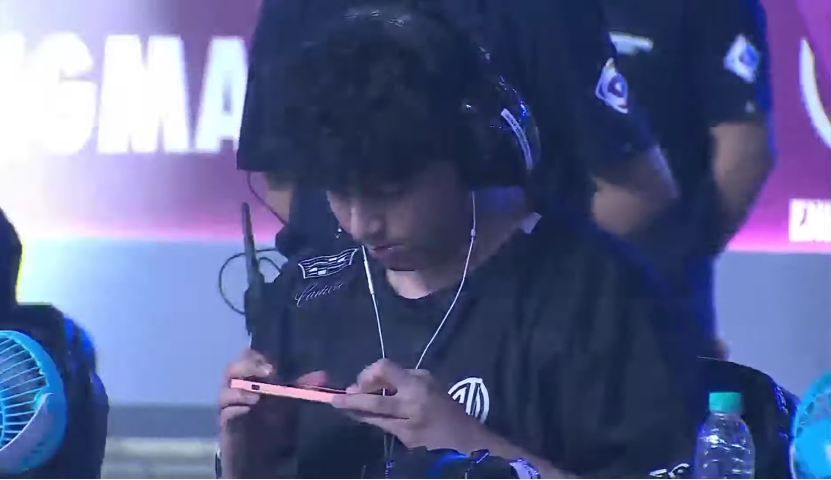 Apart from being a competitive player, You also entered into content creation on YT. Two years back, you started uploading gameplay videos and after a break, you now uploading montages. After giving so many hours to BGMI, Do you really think that you need to push on Youtube also, which would compromise your academics?
Everyone from the start of my career suggested going with YouTube and giving whatever time you have to it. I will start uploading more videos and do quality streams. YouTube is important for Esports players.
Also Read: BGMI Clan Name List (June 2022): 100+ Best Stylish Clan Names for Battlegrounds Mobile India
Being a competitive player, there will be so much stress on teams' and individuals' performance. What daily measures do you take to keep a cool attitude in such situations?
Earlier, I used to get demotivated instantly and I wanted to bring a change to that mindset. I have decided that nothing comes from being demotivated and I have created a strong mindset, then things started to change. I take a timeout from this game and do stuff which impresses me and gives me refreshment such as watching a series and playing FIFA 22.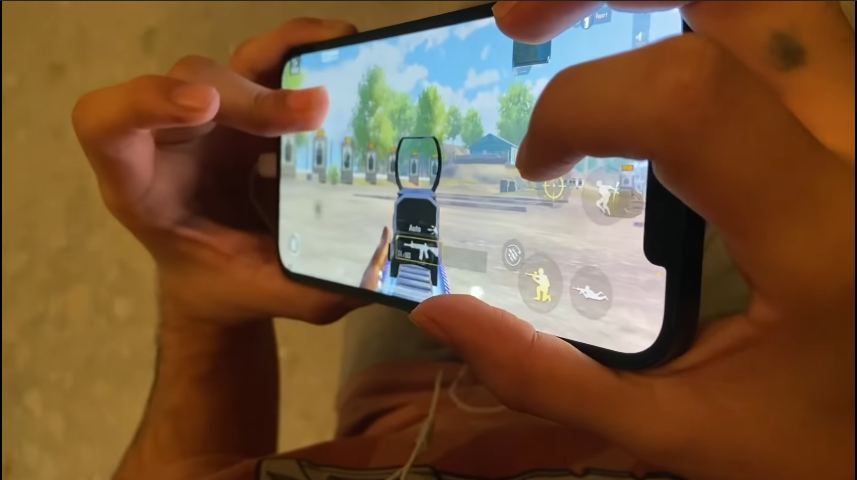 When you enter a game's professional ecosystem (esports), a lot of things change like there will be new teammates, management, and a coach. How it has changed you and your gameplay and what happens when you become a part of an organization?
As you know, TSM is a prominent organization and we had our expectations before joining but they were surpassed. Our management keeps supporting us even in hard times and they say give your best and you are best when you get demotivated. Management plays an important role for us by giving all kinds of facilities like BootCamp and devices. You would feel uncomfortable when you first arrive at BootCamp as you cannot get adjusted to such a new environment. There will be a lot of changes at BootCamp and you develop coordination with your team and your mind develops a teamwork mindset. Special bonding will be evolved among your teammates by being under one roof and you never experience such good things in any other place.
Team Synergy has a crucial role in esports and the performance will be based on it. There are a significant amount of player changes in your team over the past 1.5 years which would have a huge impact on Teams' synergy and performance. What exercises you will take to keep that synergy on?
TSM Aquanox: This is where coaches play their part and they will help in such situations. He points out our mistakes in the game while suggesting what needs to be done and we try to implement it in the next game. Before starting the day, we sit in a meeting where all good and bad points are discussed. We all four will get to discuss our own mistakes in the meeting and try to avoid it doing them again. In that way, our synergy builds and there evolves an understanding among the players. Bootcamp also has a major role in building teams' synergy.
Before entering a match, you will read other teams' gameplay to know their strategies and way of playing like drop locations, rotations, etc. How does this analysis before the match and after the match take place in TSM generally?
TSM Aquanox replies, "Our Analyst will give all the required information before the match starts. He analyzes the drop locations, teams' zone rotations, and fight locations which will help us play our game. Additionally, we ourselves check other teams' gameplay and their zone rotations in the live stream on our mobile. Our initial meeting will set off certain don't and dos in a match and we follow them."
After being a professional player for other orgs earlier, what were your initial expectations, thought processes and excitement when you got to know a big brand like TSM is offering you to play for them?
So, We were just about to close a deal with certain organizations and suddenly we received a message from TSM's general manager. It has been a shock for us and we felt that it was fake as we thought why such a big brand will pick us. Following a formal conversation with them, we were pretty happy which is completely speechless!
Speaking of your game style, your device holding style is unusual and unique. Were you a 5-finger player since the start?
TSM Aquanox: Everyone thinks that I play with 5 fingers but in fact, I play with a 3-finger claw where the rest fingers would be on the screen and are only for grip.
Tell us about your first fan moment. Does the fan support help you when things fall apart and you get demotivated?
An international PUBG Mobile player named Trixy told me that my game was very good. That felt like I was doing good at something which I have been admiring and dreaming about since childhood. Such support will give me the motivation to start grinding more and becoming much better and appreciation from such big players would definitely boost me to enhance better.
Also Read: BGMI UC Purchase: Price, How to Buy UC at Lowest Price with Discount Offers and More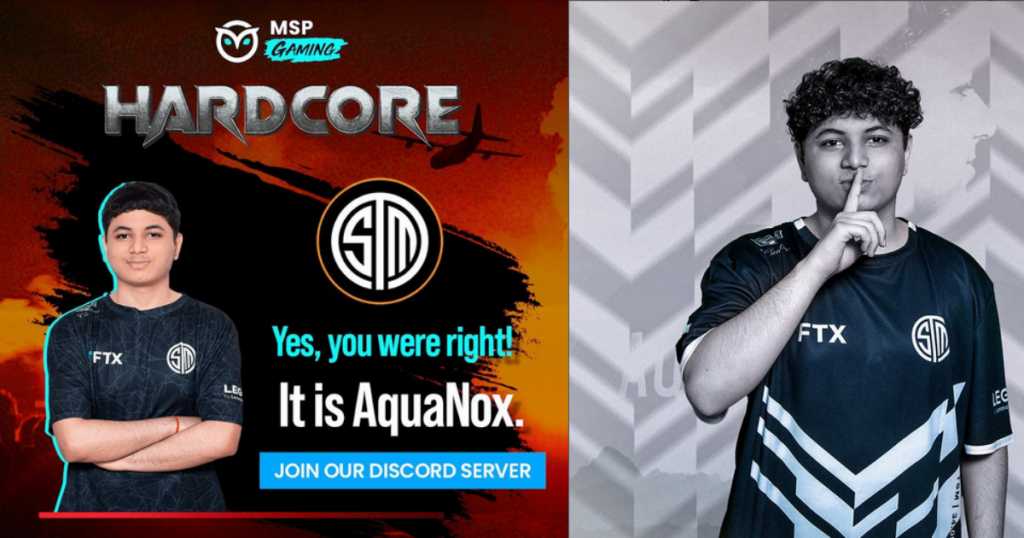 How does the synergy change when a new player comes into the lineup? In the case of a new IGL, what impact would it have on your team? What major changes happen when an IGL is shifted vs an assaulter is shifted?
TSM Aquanox says, "IGL is considered the main player of a team and he holds the main role above all others. They know and have all the teams' information on their hand which helps us attain a better position in the game. When a new IGL comes in, there will be a huge impact on the team as everyone has a different style of gameplay. There will be complications like Will our mindset and his mindset are similar. All players have to do what IGL says, irrespective of any player in the role. However, players would give certain calls, and we have to make a move when IGL gives the green signal to it. When you bring in a new assaulter, there would not be much impact on the performance compared to IGL change."
Two official events of BGMI are yet to take place this year. With half of the year remaining, what are your future plans till the end of this year?
We plan to win both of the official events and I want to mark the MVP title under my name. #1 in both events is our goal. After our elimination in BMOC R4, everyone thinks that our team is suffering a downfall. But there is nothing like that and we will prove it this time!
What should be the approach of a player when he wants to pursue a career in eSports which is now filled with thousands of players and lakhs of aspirants? Be it any game, how can one break into esports for any form? What platform should he arrive on to showcase his talent to get into esports?
TSM Aquanox replied, "One should have to improve their game sense initially followed by the gameplay of all teams in the community, especially the T1 Lobbies. Seeing their gameplay will definitely improve the knowledge of competing teams and adds up to your existing meta. If you are starting today, keep checking the gameplays of all teams and come into T1. Speaking of platform, there are many events going on and are upcoming which provides the chance to everyone. Register in them and if you prove your talent there, you will definitely get recognition in the community. Play paid scrims and upload videos of your gameplay on SM platforms."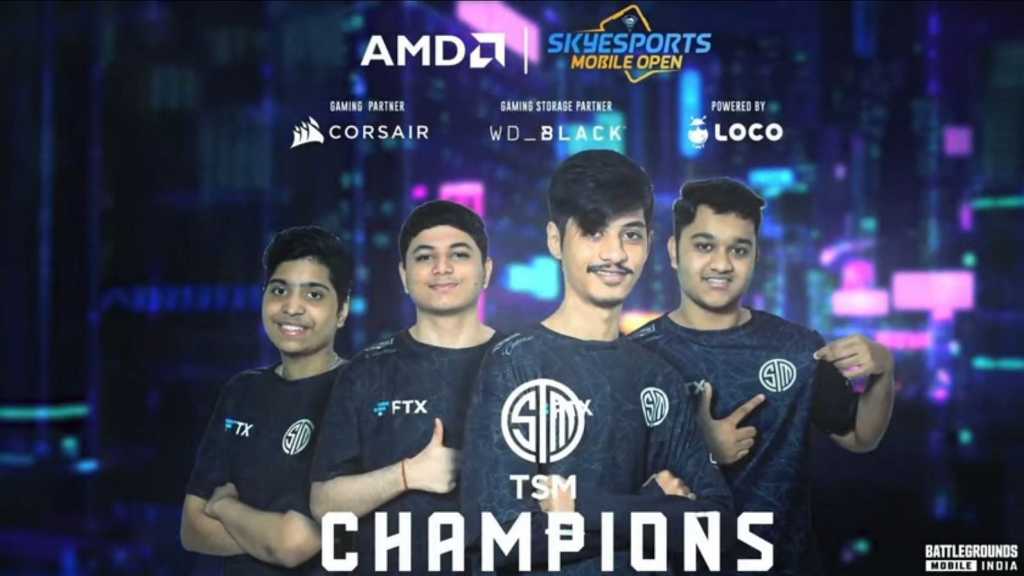 22. How much percentage of time that a player needs to give on Esports and what proportion does he have to give for content creation? Can we expect to see Aquanox more in the content creation field in future?
It's better to focus more on eSports first initially as content creation can be managed. When you believe that you are ready to manage both fields, then start in content creating concurrently. We have seen players shifting to content creation by parting ways with eSports after a few years. Balance out things first between both and become stable before you start content creation along with eSports. Speaking of me, I will start now and you all know about the upcoming LAN. I will try streaming today itself, even while on LAN and interact with you all and as of now, I will upload content as much as I can.
Also Read: BGMI Guns: List of Best Guns for Beginners in Battlegrounds Mobile India
A Quick Rapid Fire Session with TSM Aquanox
Who is the best player in BGMI? – Ans. Ninja
Who is your fav content creator? – Ans. Mortal
Who is the best coach in BGMI? – Ans. Axelin
What's your dream squad including you? – Ans. Jonathan, Goblin, Ninja and me
Your plan if you are not a BGMI pro in the future? – Ans. PC Gaming
What is the refreshment game after 12 hours of BGMI Gaming? – Ans. FIFA
CS Or Valorant? – Ans. CS
Dubai or Singapore LAN event? – Ans. Singapore
Science or Commerce? – Ans. Science
If you got an opportunity to become a scientist, what you would you choose among esports and scientist aspirations? – Ans. Esports
Also Read: Battlegrounds Mobile India (BGMI): How to Change ID Name, Appearance, Avatar Picture, Title and More
Audience interaction with TSM Aquanox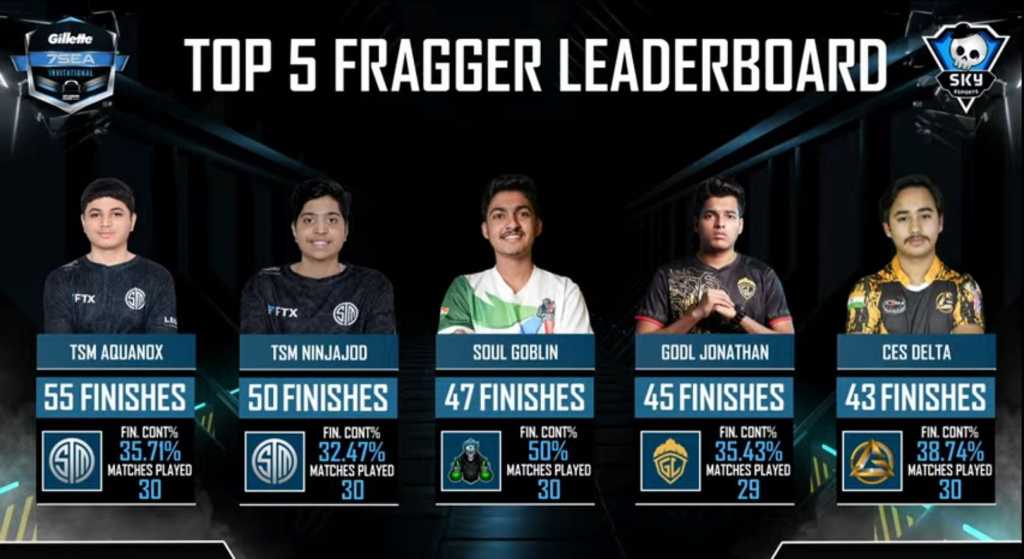 After a rapid-fire round, MSP Gaming officials have provided the chance for their audience of the show to ask and clarify doubts with Aquanox. The audience reacted positively and thanked MSP Gaming to share the stage with Aquanox. They appreciated the show and thanked the organizers for giving them the chance to interact with such a great player in the community. With such great feedback, it is evident that the organizers had fulfilled their purpose by showing them the road to Esports.
Audience 1: I have skills but don't have a team to show them. If we want to enter esports, how do we do it?
TSM Aquanox replied, "You have to grind more and you should upload gameplay videos on YouTube like the way I started. People will recognise your gameplay as good. That is why you have to upload videos on SM so that you will draw the attention of orgs and pro players. Playing in open tournaments and paid scrims will definitely help you."
Audience 2 Q1: When people call you 'hacker,' seeing your gameplay, how will you think about it? Will you get demotivated for being called like that after working so hard to improve such a level of gameplay?
Haters are the real motivation for us. Their hate will boost us, and motivate us to improve more. I feel challenged to give them some reply with my gameplay and I will do it often. It keeps me interesting.
Audience 2 Q2: When an underdog player who had a keen interest in gaming, gets support from an org, and fails to put up a nice show in the lobby. Though he grinds hard, he can't be able to play a good game. What does he need to do when he is also into studies? Should he go with esports or for his studies?
In that case, go for the content creation field and if you got enough talent, you can manage something. If possible, try investing more time to bring back the game and do things that aren't done earlier. With that, You will grow as a person and as a player. If he is capable to work more hard, do not quit esports as you can go to enormous heights in esports anytime if you have a steady focus and big ambition.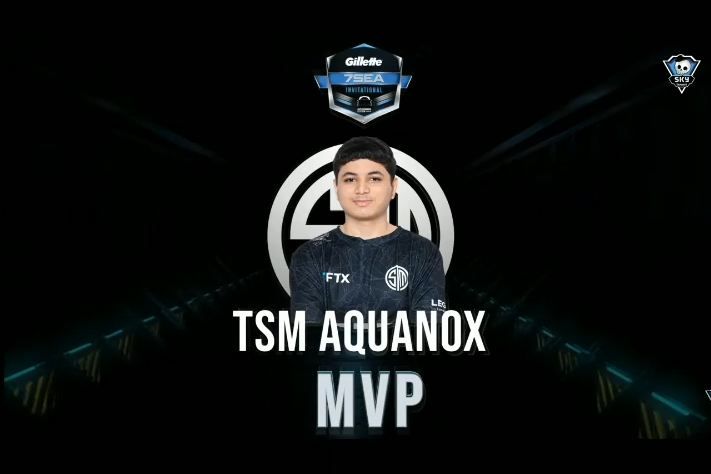 Sohail Khan' saying to the above reply of Aquanox: Esports usually have age and the younger you are, the better the reflexes are. As time progresses, it feels like their reflexes will become less powerful compared to the new competition. We have seen several players who were exceptional earlier and now being a part of content creation. With the evolution of new gamers with new levels of competition, the old players would not set the same level of competition. In such cases, the most viable thing that I have seen to date is them being shifted to content creation. For instance, 8Bit Thug who started his career as an esports player has now produced a unique business ecosystem in IGC after seeing the new competition from the younger generations. Players will do something in the Esports domain or else they go with the content creation, which is the only two phases have every one been into. Despite these two career approaches in Esports and Gaming, I have never seen someone propagating to a third ecosystem.
TSM Aquanox: I also never got to see any such transition. When you get attached to eSports, you would feel that you never want to give up on it. Speaking of Thug Bhai, he has risen to such great levels which everyone should appreciate. Seeing him will inspire us to become like him one day.
Audience 3: Several Esports orgs like TSM, Godlike, and Global Esports use the tag of 'Most Aggressive Team in India'. I want to know that is it motivation or demotivation. Chinese teams never put such tags or statements behind them, but still are World champions. Although, You consider yourselves the most aggressive and keep this aggression as a benchmark, Will this mentality ever let you backfire you guys and let you go down on the points table? What are your thoughts on it?
It's not like we get demotivated ever. We just want to play it aggressively but we never think that we are an aggressive team and just like to go forward with the mindset of playing aggressively. There are several changes that took place in the lineup and I could not say more about them.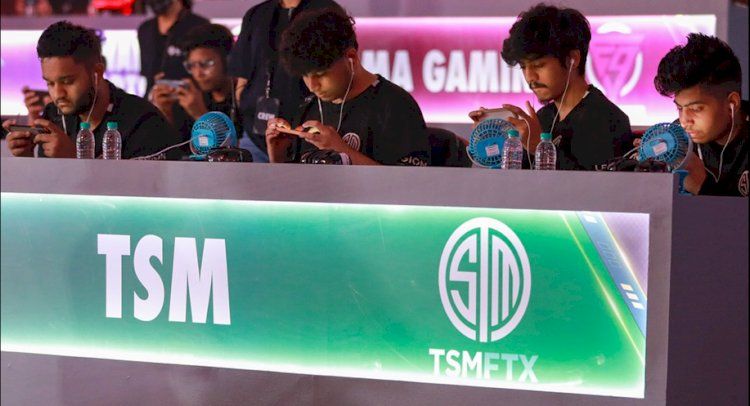 Audience 3 Q2: I have seen several interviews of teams like Godl, and GE, they say that they would want to emerge as the most aggressive team. Will that attitude will ever affect the performance of a team? I have experienced such changes by being in the PUBGM Lite community, if any team makes more kills than us, then self-doubt evolves in us. Does the same happen to you guys as well?
TSM Aquanox states, "No, it does not go like that, and we always look forward to performing well in the next game. If we achieved 30 points, we will aim for 40 and go for more kills. Depending upon the position on the points table, we will decide how aggressive and passive we have to play."
Audience 3 Q3: When you were playing BMPS Qualifiers, Did you feel that you have lost the qualifiers because of thinking that it was the easy lobby and we can simply dominate by repeating our aggression?
TSM Aquanox replied, "Actually, we planned to make good out of the first two matches and expected the next four matches to put us a high lead on the points table. But things did not fare well and it was out of our hands. We lacked focus in calls and communication which led to our downfall on the points table which eventually cost us the elimination in the qualifiers."
Host (Tarun Agarwal): As you mentioned earlier, you are aiming for #1 in both the upcoming official events where you will get to compete against the whole country. It is a great thing that you believe in yourselves and we wish you all the very best in your future endeavours. TSM Aquanox had a refreshing experience while speaking to MSP Hardcore hosts and their audience. That's a wrap of our first Hardcore session and we will get to see more players on our show. This is the first time we are getting to know what would be on the mind of a BGMI player.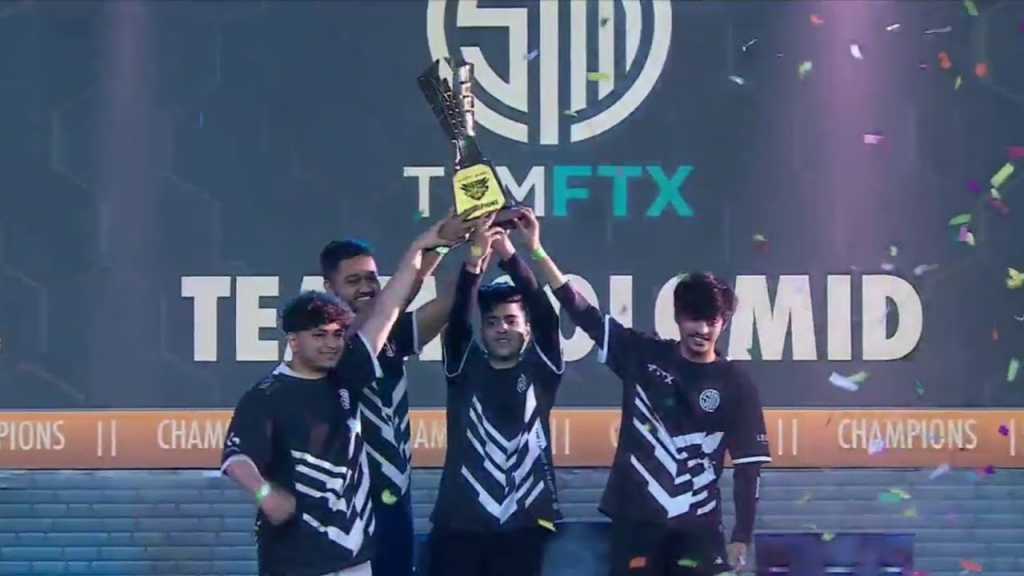 MSP Gaming is an IP of MySmartPrice that is initiated to create a one-stop destination for everything related to gaming in India. It hosts regular events and tournaments for players from grassroots levels providing a golden opportunity to enter esports. MSP Gaming also does giveaways related to games like BGMI, Free Fire, and Valorant. With over 6K+ users on the discord server, MSP Gaming also provides weekly showdowns where players can stand a chance to win exclusive rewards and prize money by playing the game.
An event to note is BGMI MSP Underdog Cup which was announced with Rs. 50000 prize pool and Daku Family made good out of it while winning Rs. 20000 prize money. MSP Gaming will come back with more events of various esports games and more hardcore sessions with many players in the country. Do join the official discord server and follow the official handles of MSP Gaming to stay updated and know more about upcoming events and tournaments. Here are the links to the official handles of MSP Gaming.