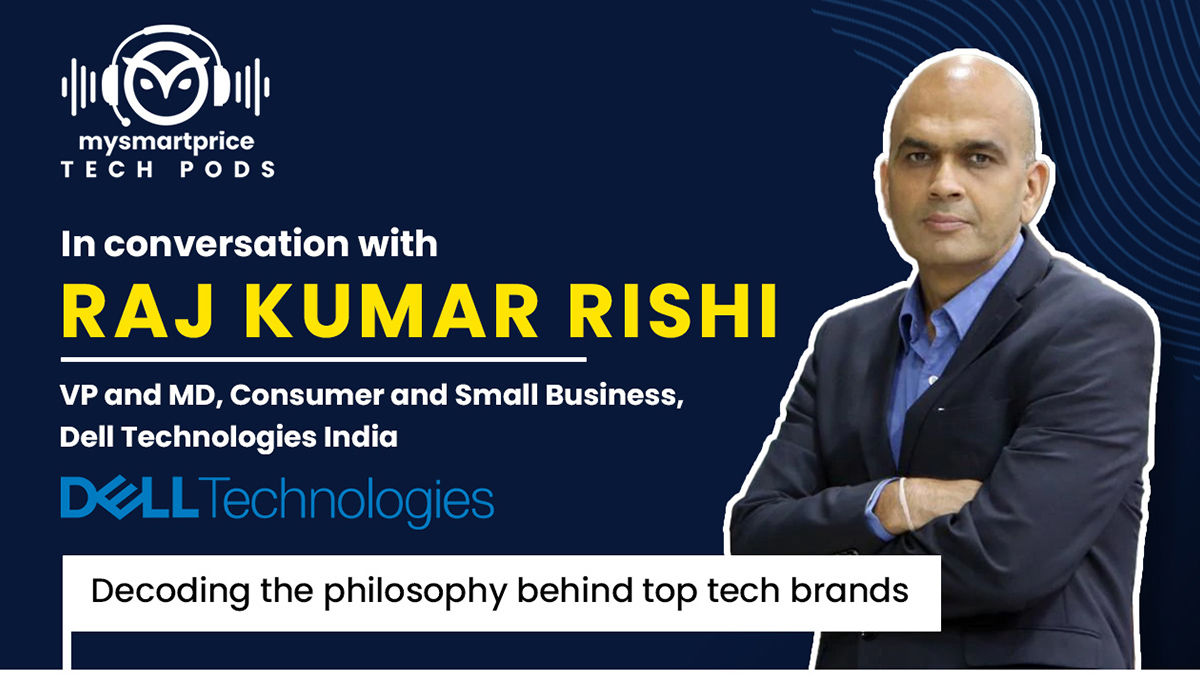 Dell is one of the most trusted PC brands in India. The brand entered India in 2000 and focused mainly on large enterprise and government business. Today, it is dealing with most of the businesses for providing PCs in commercial space. It is also one of the preferred choices in India for students and creators.
In the latest episode of MSP Tech Pods, we sat down with Raj Kumar Rishi, VP & MD, Consumer & Small Business, Dell Technologies India to talk about the journey and achievements of the company in India. You can click on the play button on the top of this article and listen to the entire podcast.
Which is the Best Season For Dell In Terms of Sales?
While smartphones are sold most during the festive season, the case is different for PCs or laptops. Rishi says that the PC industry witnesses three types of seasons in a year.
First being the festive season, which is from now till December, as there will be many festivals including regional ones. Second is when the new academic year starts for students – also known as "Back to School" season – which is when they buy a new PC or laptop. This period comes between June and July. Last is the sale season from e-commerce platforms like Amazon or Flipkart.
In terms of sales, the third quarter is usually when Dell sells the most number of PC and laptops.
How COVID Affected Dell?
COVID-19 was the worst pandemic that we saw in recent years. However, for the PC and laptop industry, it was something different. Rishi says that during 2000, PCs were limited to commercial usage and around 2006-08, people started using it for business purposes, however the penetration was still on the lower side.
Then COVID came in 2020 and people realise how important PCs or laptops are, in their daily life. Whether it is entertainment, communication, working, or anything else, people realise that laptops are not just limited to gaming or businesses. That's when the PC market boomed and people started buying more laptops. Even now, the record sale numbers are 50 percent higher than pre-covid years.
What's Next For the PC Industry?
The PC industry has seen a drastic change in the past ten years. Touching upon what's to come in the industry, Rishi says that Artificial Intelligence (AI) is catching up in all industries and the PC industry needs to catch up its pace. There will be many developments around AI that happen in the PC industry.
Country-wise, Rishi says that the PC needs to be used more in mainstream segments such as education.
Talking about Dell's identity as a brand, Rishi said that it's not just a product that helps Dell to be what it is but a combination of long-lasting products. It has been recognised as the most trusted brand by TRA advisory. He sees Dell as a brand which supports human progress.