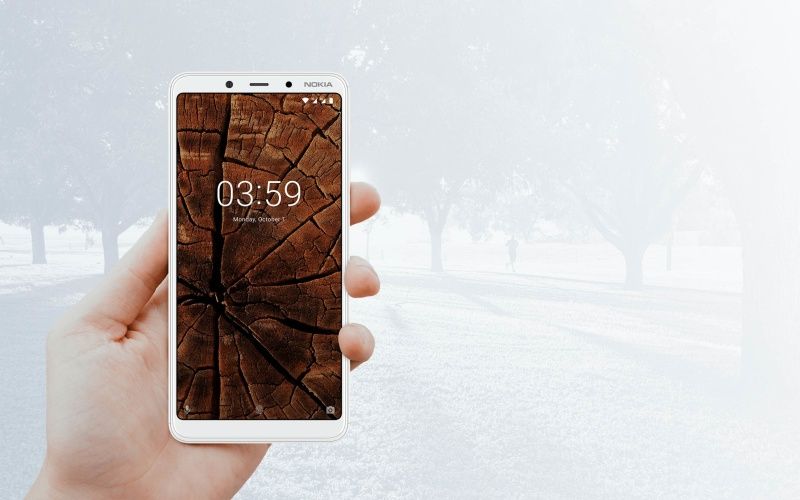 A new Nokia device has been clearing several important wireless communication certifications. The device currently goes by the codename TA-1136. We believe HMD Global could be readying a capable yet affordable Nokia smartphone that just might be called Nokia 2.1 Plus, the bigger variant of Nokia 2.1.
Nokia TA-1136 just passed the FCC test. Moreover, the device with the exact same codename recently passed through BT SIG certification and secured the same as well. The two mandatory certifying authorities haven't revealed much about the upcoming mystery Nokia smartphone. However, based on a few reports about the smartphone as well as a few oddities spotted in the FCC documents, it appears Nokia is focusing on the affordable Android smartphone segment.
TA-1136 Could Be The Bigger Sized Nokia 2.1 Plus
The FCC listing includes a rather fascinating label which clearly indicates the device has 1+16GB memory, and that it is made in Argentina. HMD Global recently commissioned manufacturing in Argentina. Hence the second part appears credible.
However, the first aspects seems rather odd. The 1+16GB memory could indicate 1GB RAM and 16GB internal memory. In simple words, only an ultra-affordable or entry level Android smartphone could sport such humble figures. Some smartphone enthusiasts argue the label is merely a placeholder and may have been deliberately inserted. But the mystery deepens because the FCC testing used Nokia 2.1 (TA-1084) as a reference device and that the test was done with Bluetooth v3.0+EDR, Bluetooth v4.0 LE, Bluetooth v4.1LE, Bluetooth v4.2LE, not Bluetooth v5.0.
Interestingly, the Bluetooth SIG certification strongly indicates the Nokia TA-1136 device packs the latest Bluetooth 5.0. Hence there's a little contradiction. But the fact that FCC reports the TA-1136 it is electrically identical to TA-1084, Hence it nearly confirms HMD Global is most likely readying the Nokia 2.1 Plus.
Nokia TA-1136 or Nokia 2.1 Plus Expected Specifications, Features
According to the FCC listing, the Nokia TA-1136, which could be the Nokia 2.1 Plus, is a GSM/WCDMA/LTE mobile phone. It will have only WiFi 2.4GHz connectivity, and not 5GHz or dual-band WiFi. The smartphone will have support for most of the cellular connectivity bands, but a few will be disabled by software. The restriction won't allow the mystery Nokia smartphone to work in the U.S.
The Nokia TA-1136 was previously believed to be a variant of the powerful mid-range Nokia X7 or Nokia 7.1 Plus or even the rumored Nokia 8.1. However, few smartphone enthusiasts believe that HMD Global could just launch a new version of the Android GO Nokia device. We will surely update our readers about the mystery Nokia TA-1136 smartphone as new details emerge.