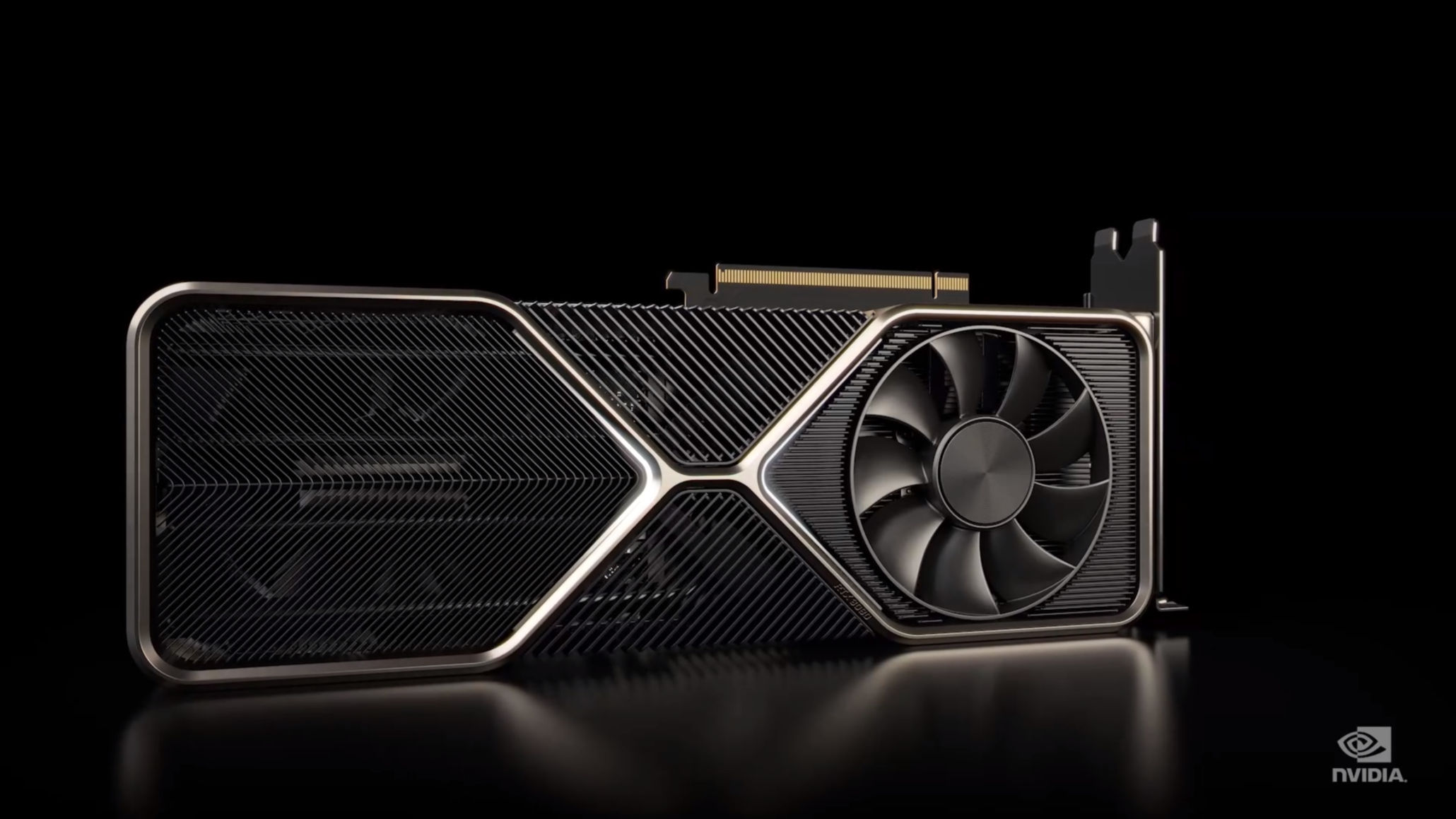 NVIDIA is working on multiple variants to add to its RTX 3000 series of graphics cards. While NVIDIA has mostly ruled the GPU market in recent years, AMD is stepping up now. The newly launched AMD Big Navi GPUs have put NVIDIA in a tricky situation. However, it seems like NVIDIA is preparing some more RTX 3000 variants to take on the AMD cards, including the Ti variants. The first of these, the NVIDIA GeForce RTX 3080 Ti, could release in January 2021, according to a new report.
The new report comes from HKEPC, only a few days after kopite7kimi leaked the NVIDIA GeForce RTX 3080 Ti specifications.
NVIDIA GeForce RTX 3080 Ti Coming January 2021, Specifications Leaked
RTX 3080 Ti FE:
PG133-SKU15,
GA102-250-KD-A1,
20GB GD6X,
the same FP32 count as 3090, 10496FP32,
the same MEM speed and TGP as 3080,
no NVLINK.

— kopite7kimi4virgil (@kopite7kimi) November 4, 2020
HKEPC has now confirmed most of these specifications. Apparently, the memory bandwidth will be 320 bit, and the memory will be 20GB GDDR6X. It will use the Ampere GA102-250-KD-A1 GPU SKU, the PG133-SKU15 PCB design, and 10496 CUDA Cores. The core count stays the same as the RTX 3090.
Interestingly, the card keeps the same TGP (power consumption) as the RTX 3080, at 320W. This card will go up against the Radeon RX 6900 XT. The price will be in accordance with that. The report suggests that the NVIDIA GeForce RTX 3080 Ti price will be around USD 999. This will help it take on the RX 6900 XT with ease.
Many more NVIDIA cards are due for release in the coming months, with the company gearing up to face competition from AMD. For now, we have the RTX 3070, RTX 3080, and RTX 3090. We've heard about NVIDIA working on the RTX 3000 mobile variants. Additionally, the NVIDIA GeForce RTX 3050 is on the way, as we recently heard.
In the meantime, the currently available RTX 3000 cards have been having a stock shortage. In India, we have seen a price cut for the NVIDIA RTX 3000 Founders Edition cards, however. Either way, if you want an RTX 3000 series card, you may have to wait till 2021.
Stay tuned to us for more on NVIDIA and AMD GPUs, and other gaming news.