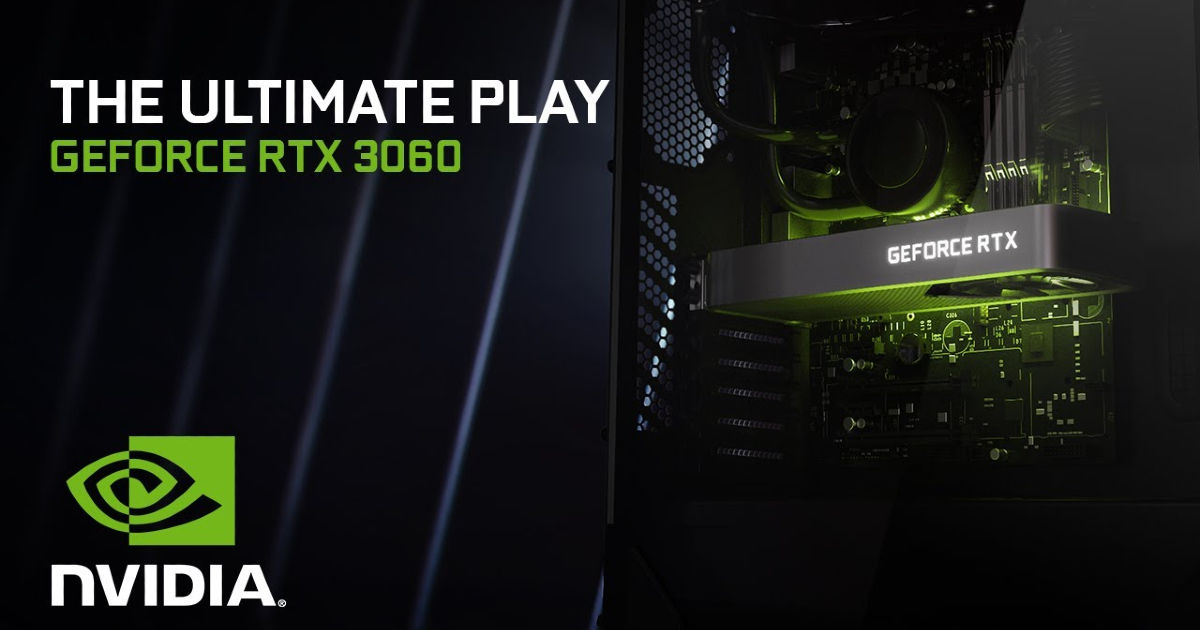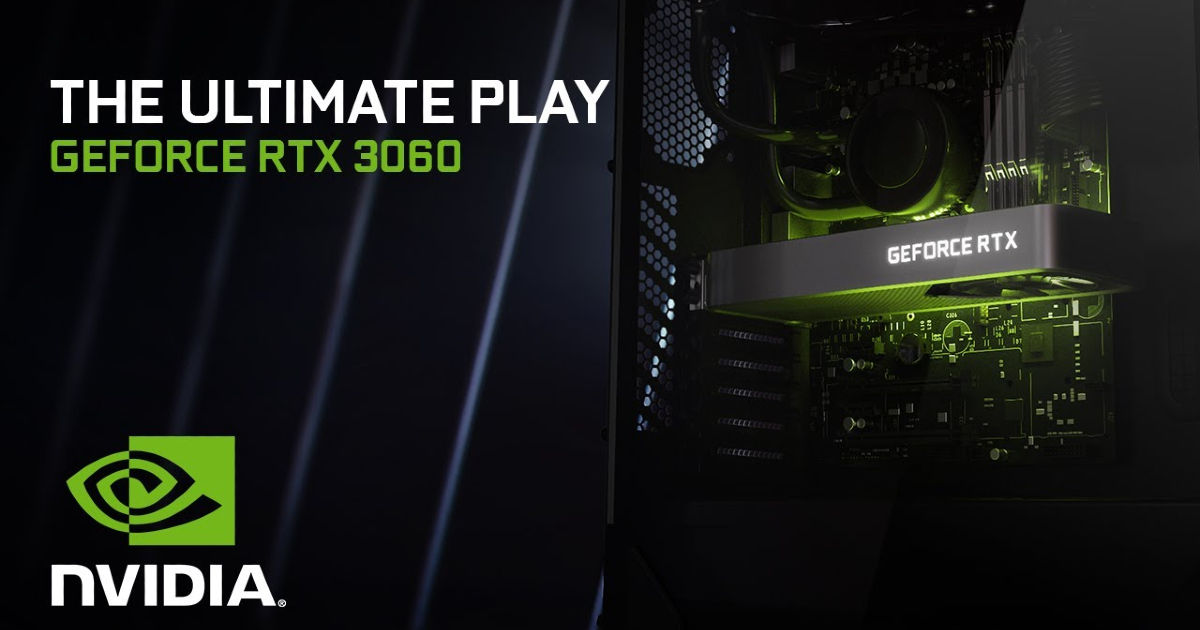 The Nvidia RTX 3060 is set to launch later this month on February 25, and ahead of its commercial launch, the GPU giant has officially published the core specifications of the upcoming graphics card. The Nvidia RTX 3060 will come as a follow up to the jacked-up RTX 3060 Ti that's been in the market so far, and will offer users a (comparatively) less expensive graphics card to buy while being in Nvidia's latest generation of products.
Nvidia RTX 3060 specifications
The Nvidia RTX 3060 will come with 12GB of GDDR6 graphics memory, which is more than the 8GB GDDR6 memory that the RTX 3060 Ti comes with. However, it is important to note that will the 'Ti' variant comes with 256-bit memory interface, the Nvidia RTX 3060 standard variant will feature a slightly slower memory interface, at 192-bit. This can have an incremental impact on power and intensive users working on heavy graphic workflows, game design and such industries.
Other specifications of the RTX 3060 include 3,584 GPU cores, 3rd generation Tensor cores and 2nd generation ray tracing cores, and Tom's Hardware assesses that this would mean 28 ray tracing cores and 112 Tensor cores. The throughput of the Nvidia RTX 3060 is rated at 170W, which will necessitate at least a 550W PSU on your PC. In comparison, the RTX 3060 Ti has a slightly higher power draw and requires at least a 600W PSU.
Nvidia RTX 3060 price
The list guidance price for the RTX 3060 is $329, or about Rs 24,000. In India, the RTX 3060 is billed at Rs 29,500. However, it is key to note that third party manufacturers (TechRadar claims the RTX 3060 will not have a Founder's Edition), along with crypto miners and the chipset supply shortage across the world may mean that by the time you can get your hands on an RTX 3060, the price will most likely be much, much higher than that. Reports on this matter claim that the consumer pricing for an Nvidia RTX 3060 graphics card can be almost 75 percent higher than the guidance pricing Nvidia has given, over and above local import taxes as applicable in various countries.