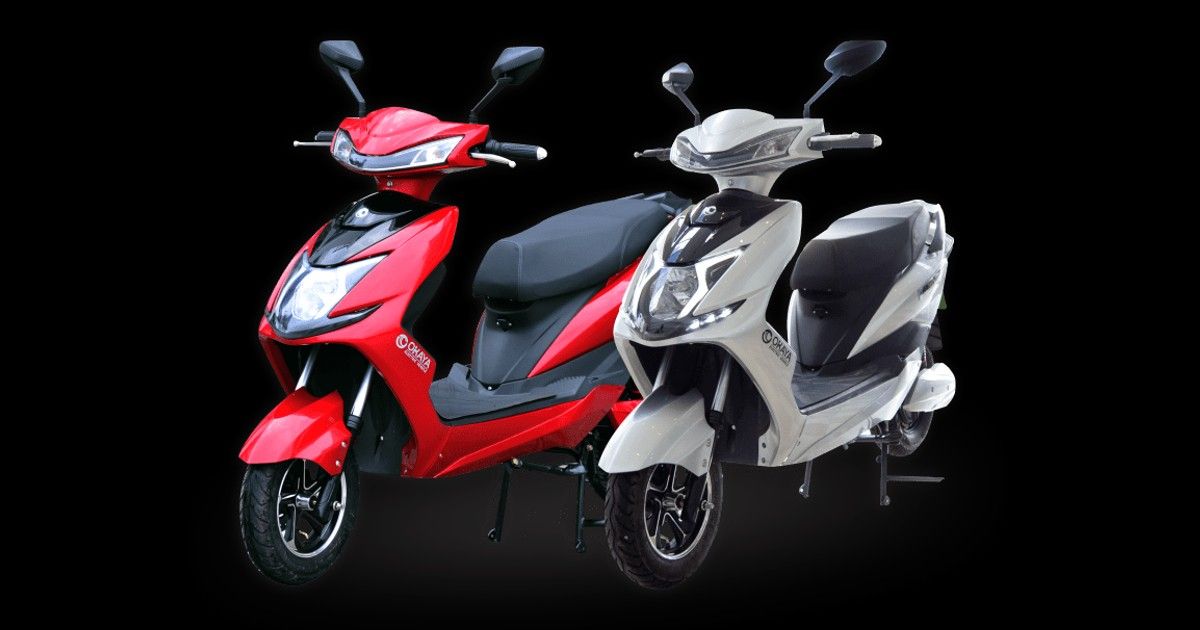 Okaya EV introduced the new Freedum electric scooter in the market, at a base price of Rs 69,000 ( ex-showroom, India). Since its commencement in July 2021, Okaya has released three products in the Freedum electric scooter range, the most recent of which is the new Freedum electric scooter. The new Freedum electric scooter is made entirely in India at Okaya's factory in Baddi, Himachal Pradesh. These scooters will come in 12 different colors including White, Red, Blue to Black, Green, Brown, and Beige.
The Okaya Freedum electric scooter has been released in four variations, starting with low-speed models for a few regions and moving up to high-speed models with ranges of more than 250 kilometers per charge.
There's also an ongoing sale featuring the new Okaya Freedum electric scooter on Amazon India, which might be a deal of delight for many electric scooter lovers.
Okaya EV Freedum: Price in India And Availability
The Okaya Freedum is launched at a starting price of Rs 74,899 (ex-showroom Delhi). You can also opt for a test ride from the company's official website. This price excludes the RTO fees, insurance, and other expenses. The e-scooter is also available for sale in Amazon India website.
New Video – https://t.co/6xbodwTJ4l

Okaya Faast F4 Electric Scooter Launched in India! pic.twitter.com/3pGn2uDRs2

— Just EV (@JustEVSocial) January 6, 2022
Okaya EV Freedum: Highlights And Features
With a top speed of 25 kmph and a range of 70–80 km, the electric scooter won't need a license or registration fee to operate on public roads. A 250W, 150kg BLDC hub motor powers the Okaya Freedum LI-2 electric scooter. A typical household wall charger requires 4-5 hours to fully charge the 48V, 30Ah lithium battery. Along with disc brakes in front and drum brakes in back, the Freedum LI-2 electric scooter also has LED headlamps, DRLs, telescopic front and monoscopic rear suspension. Front and rear 10-inch tubeless tires support the vehicle.
The instrument console is totally digital and has forward/reverse modes, remote lock/unlock, wheel locks, and anti-theft alarms.
Okaya Freedum Feature Guide
Characteristics
| | |
| --- | --- |
| Instrument Console | Digitized |
| Anti Theft Alarm | Present |
| Speedometer | Digitized |
| Tripmeter | Digitized |
| Central Locking | Present |
| Passenger Footrest | Motor Lock, Walk Assist, Drive Modes – Eco |
| Seat Type | Single |
| Additional Features | Present |
Transmission and Engine
| | |
| --- | --- |
| No. Of Batteries | Two |
| Continuous Power | 250 W |
| Motor Power | 250w |
| Start | Push Button Start and Remote Start |
Freedom from the high petrol prices⛽ Let's drive the future with the Okaya Freedum 🔌

Visit us for the test ride of your new Electric Scooter⚡
📞Contact Us: 7291913131#OkayaEV #OkayaElectricVehicles #OkayaFreedum pic.twitter.com/VPnv8Hv10I

— Okaya Electric Vehicles | Evosta Mobility (@EvostaMobility) July 12, 2022
Features
| | |
| --- | --- |
| Charger | Present |
| Charging Speed | Fast |
| Gradeability | 7 Degree |
| Speedometer | Present |
| Tripmeter | Present |
| Riding Modes | Sporty |
| EBS | Present |
| Braking Type | Comb Break System |
Dimensions
| | |
| --- | --- |
| Height | 710 mm |
| Length | 1280 mm |
| Width | 710 mm |
| Ground Clearance | 185 mm |
Tyres and Breaks
| | |
| --- | --- |
| Front Break Diameter | 130 mm |
| Rear Brake Diameter | 110 mm |
Battery and Motor
| | |
| --- | --- |
| Motor | BLDC |
| Continued Power | 250 W |
| Drive | Hub Type |
| Battery | Lithium Ion |
| Battery Capacity | 1.4 kWh |
| Battery Warranty | 3 yrs |
| Reverse Assist | Present |
| Transmission | Automatic |
| Motor Warranty | 3 yrs |