Highlights
The OnePlus Nord 3 is priced at Rs 34,999 for its base 8/128GB variant.
It features major upgrades over the Nord 2T in performance, display, battery life and cameras.
It managed a score of 8.4/10 in our review.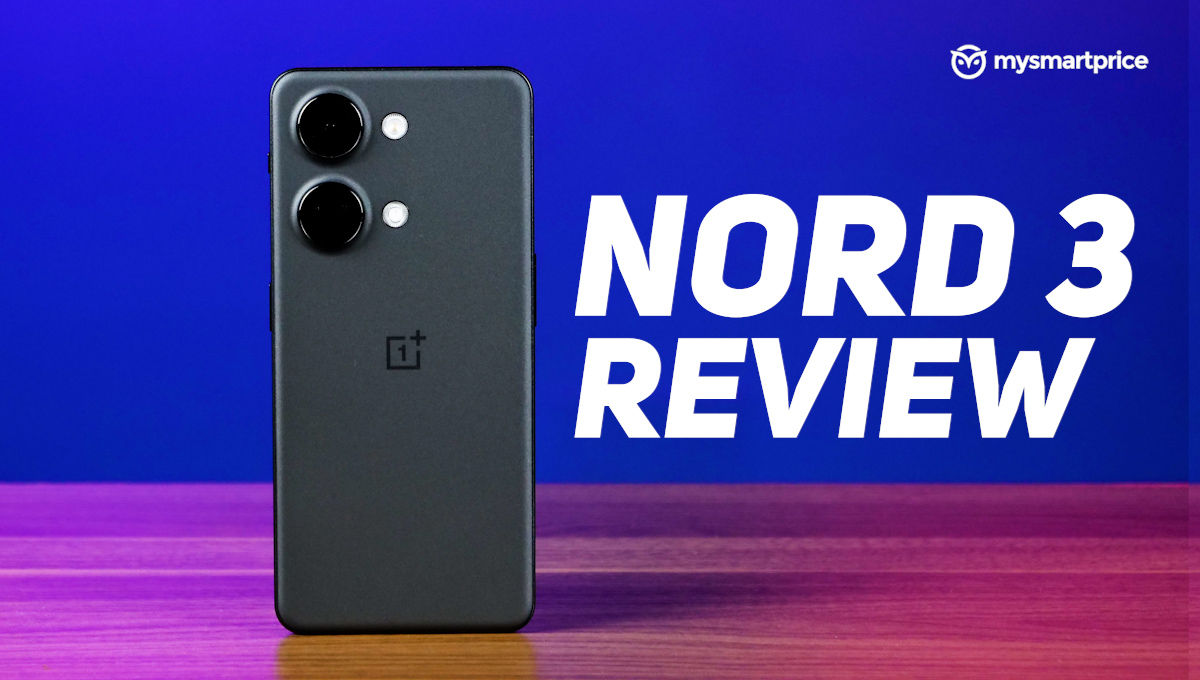 OnePlus Nord 3 is finally here, and at first glance, it looks like the perfect successor we all wanted, but is it that good? Let us break that for you. Last year, the OnePlus Nord 2T was a bit of a disappointment to buyers because it was the embodiment of an old wine in a new bottle, and to get rid of that sour aftertaste, OnePlus launched the Nord 3.
What Is Good?
Good performance
Uniform bezels around the display
Understated design with a wide appeal
No-bloat UI
Decent primary camera performance
All-day battery life
What Is Bad?
Low light selfie performance
Macro camera could have been skipped altogether
A look at the spec sheet hints at a ground-up refresh, with the powerful MediaTek Dimensity 9000 powering the phone, a brand-new display that pushes pixels even further to the edges, all enclosed in a fantastic new casing. The starting price of Rs. xyz and no-bloat Oxygen OS also helps the cause, but is all this enough to make this the ultimate mid-ranger to buy this year? Find out in our review.
OnePlus Nord 3 Review: Design, build and display
The OnePlus Nord 3 features a glass sandwich design with a plastic frame.
It has a 6.74-inch AMOLED display at the front with narrow, uniform bezels.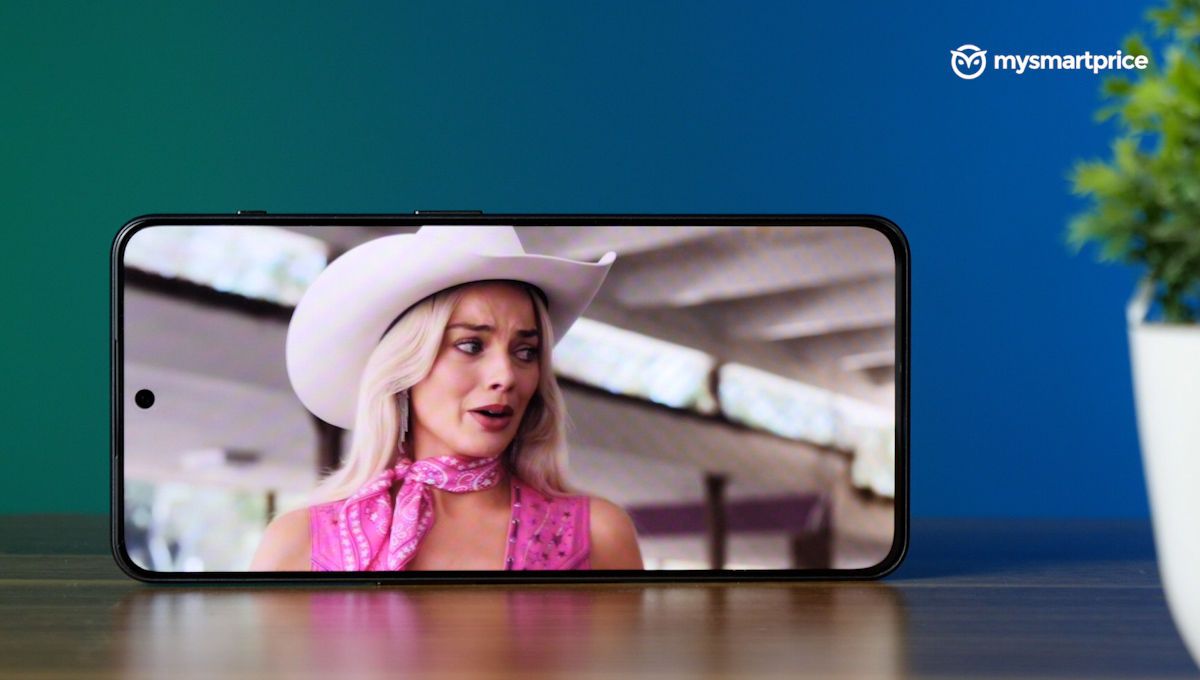 The OnePlus Nord 3 brings about an evolutionary change in the design language wherein it is visually reminiscent of its predecessor but is still very fresh. This starkly contrasts what Poco did to the F5, which appeared to have been designed in a whole different universe compared to the F4.
It's all about material design this time around. So, there's a thick, flat frame to hold on to with a slight chamfer on the rear glass for a better grip. There are two colourways to choose from, Tempest Gray and Misty Green. We received the former, and although it wants you to remind the good-old sandstone back of the OnePlus 1, it leans more towards a velvety feel.
To ensure you feel like this is the most premium Nord in the market, OnePlus has fitted the alert slider on the right side, which shares its place with the power button. Due to this, the volume rocker has been moved to the left side. The alert slider and buttons have excellent tactile feedback and cannot be mistaken due to their large size. This kind of foolproofing might also be an indirect attempt at expanding their target audience to older folks.
In terms of durability, the Nord 3 comes with an IP54-rating for dust and water resistance, so you are secured against splashes, not dunks. Its display has Asahi Dragontrail Star to protect it against scratches and shatters, whereas its back panel is made of Corning Gorilla Glass 5.
The display has been stretched further to the corners and edges, making it bigger and more immersive than the Nord 2T. So, it now spans 6.74 inches diagonally and has uniform bezels all around. It's also way brighter and smoother than before, shining bright at 1450 nits and refreshing at 120Hz. It's Widevine L1 compliant, supporting HDR playback in Netflix and other compatible streaming apps. The resolution is still Full HD+, which is fine because the text and content on the display appear crisp.
Stereo speakers, that seem to have been picked from the Nord 2T, accompany the display. We didn't observe any major changes in sound as such. It's still loud and clear but lacks depth. Don't get us wrong, it's still better than its competitors, especially the Neo 7, but we feel OnePlus should work on adding a bit more oomph next year, maybe.
OnePlus Nord 3 Review: Hardware and performance
The OnePlus Nord 3 is powered by MediaTek Dimensity 9000 SoC.
It managed a score of 1040639 on AnTuTu v10.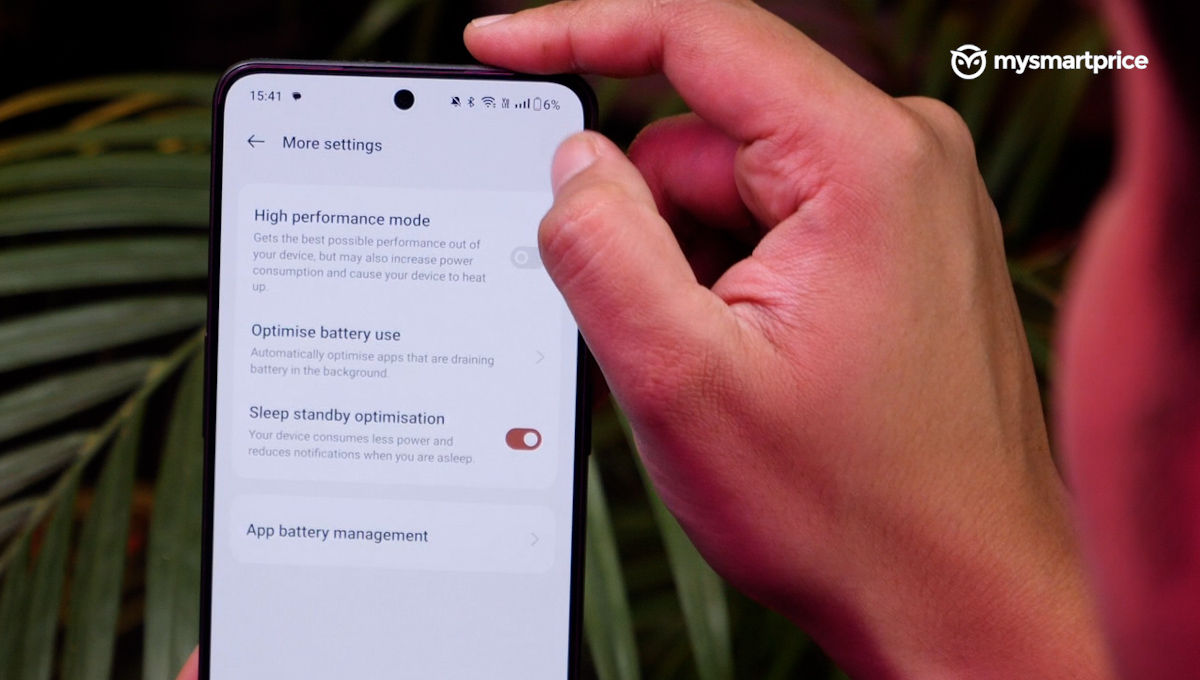 Breaching the one million mark is considered an achievement in any field (unless you're a millionaire in Vietnam). But in consumer tech, breaching that barrier in AnTuTu v10 is considered a significant achievement, especially when a mid-ranger manages to break it. To give you a bit of perspective, the iQOO 9T was our top-scoring smartphone of 2022, and it managed to achieve a score of 1.1 million on the benchmarking platform.
You may now wonder, 'Why the build-up?' Well, Nord 3 clears that bar with a score of 1040639. Further, in Geekbench v6, it managed healthy single and multi-core scores of 1606 and 4424, respectively, putting it ahead of the iQOO Neo 7 and almost at par with the category performance champ Poco F5.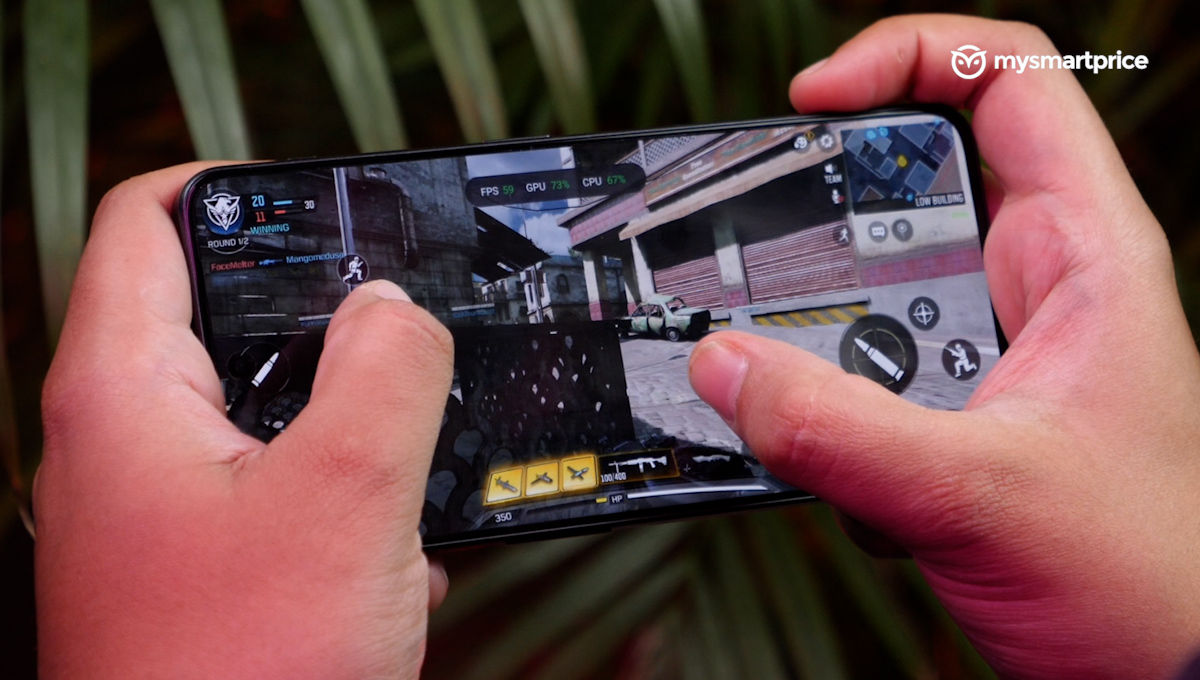 Gaming performance is also decent, with 60 and 90 fps gameplay support on BGMI and PUBG New State, respectively. We didn't observe any major stuttering or random frame drops either.
But there's a twist here, the scores we just mentioned were achieved using the High Performance Mode (HPM), which guzzles battery like a Buggati guzzles fuel. In essence, use this mode when you're gaming, or else be prepared to rush for your charger mid-way through the day.
Still, even without that, the Nord 3 manages to breeze through most tasks, light or intense. It runs Android 13 out-of-the-box with a layer of OxygenOS 13.1, and its no-bloat nature will attract a lot of fans. Still, it's not the most polished UI out there. OnePlus/OPPO's notification shade is really annoying because a quick scroll up on an overflowing stack of notifications results in closing the entire notification shade – UGH! It also seems to dislike scrolling videos on YouTube, as, for some reason, the display's refresh rate drops to 45 fps when doing this.
OnePlus promises to keep the Nord 3 updated until Android 16 and provide security patches for at least four years.
Overall, in terms of performance and experience, Nord 3 wants to be that exception in the segment that provides awesome performance without the bloat. It just needs a couple of updates to iron out a few wrinkles, that's all.
OnePlus Nord 3 Review: Camera
The OnePlus Nord 3 features a refreshed camera system.
It deploys Sony IMX890 as its primary sensor.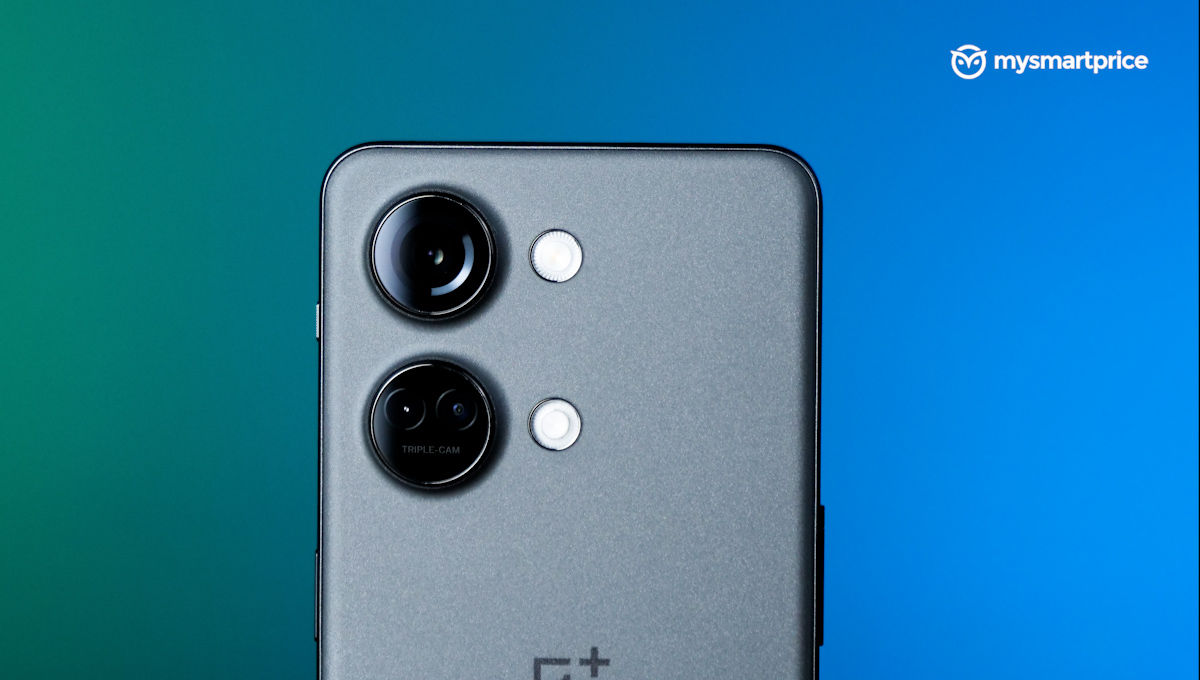 While on the surface, the OnePlus Nord 3 may seem to carry forward the same camera system as the Nord 2T, the reality is far from this. It's still a 50-8-2-megapixel trio, but the primary sensor has been swapped with a Sony IMX890, and the monochrome depth sensor has been traded in with a macro. The ultrawide lens has been given an upgrade, and it now has a 112-degree field of view.
Primary Camera Images (Day and Night)
The primary camera provides far better results both day and night. It is also one of the few camera systems in this price range that offer a near-neutral colour tuning. Other smartphones often spike up the blues and greens to give that saturated vibe that catches the eyes, but here you've a nice, level playing field and tons of scope for editing. Night photography with the primary sensor was also fun, and we didn't observe the shutter speed dip so low that it hindered our experience.
The 8-megapixel ultrawide now has more pronounced barrel distortion around the corners. If you find this tasteful, like we did, good on you. Otherwise, while squeezing a crowd in the frame, the people on the edges would always appear a bit funny. Being an 8-megapixel snapper, it loses details quickly on zooming. Photos clicked with the low-resolution ultrawide camera at night also pack in a ton of noise, so the algorithm tries to overcompensate for this, causing smoothening of textures.
Selfies clicked in the day using the 32-megapixel front-facing camera were crisp, with some obvious sharpening, which accentuated the pores on our skin. We had to be rather patient in night selfies, as the slightest movements would introduce blur.
OnePlus Nord 3 Review: Battery life
The Nord 3 packs a 5000mAh battery, a 500mAh upgrade over the Nord 2T.
It charges fully within 45 minutes.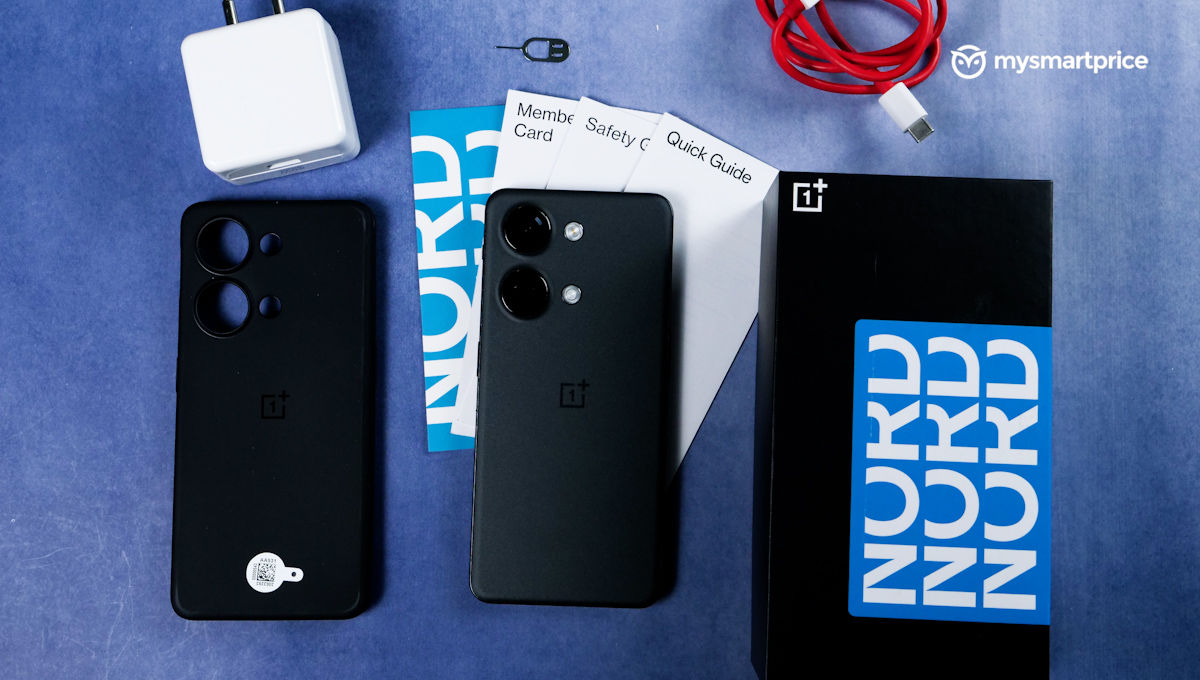 The Nord 2T performed poorly in our battery tests last year, ranking far behind iQOO Neo 6 and Poco F4. Some believed this was due to a relatively smaller battery, but this time around, OnePlus left no room for nitpicking. The Nord 3 packs a 5,000mAh battery which can be charged using the bundled 80W wired charger.
When used without the High Performance Mode (HPM), the Nord 3 can barely last a full day under moderate usage, averaging around seven hours of screen-on time. HPM shaved a couple of hours from that number and would also make the phone considerably hotter.
Charging speeds were nearly identical to those of the Nord 2T, taking about 45 minutes for a full charge. The phone also comes with a 'wise charging' feature, which makes you imagine the phone with a white beard every time you hear about it. It trickle-charges the phone when kept plugged in at night to reduce battery wear and tear.
OnePlus Nord 3 Review: Verdict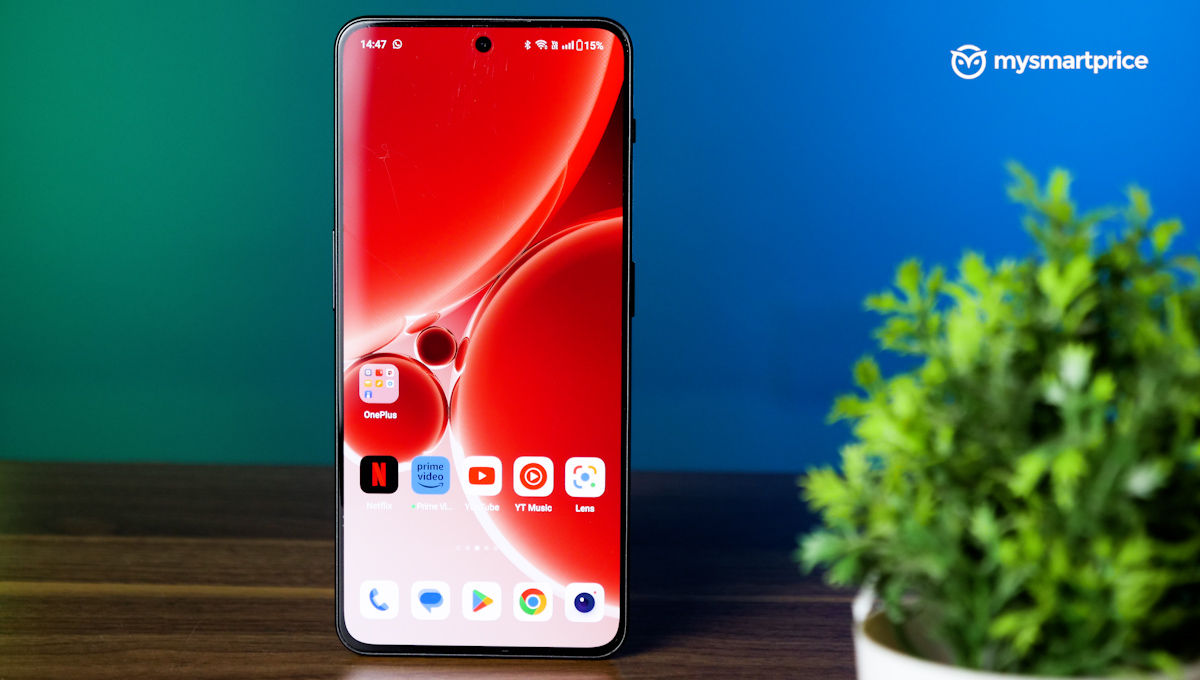 If you hate bloatware and have been waiting to upgrade your phone without committing to a flagship price tag, the OnePlus Nord 3 should be the first item on your hotlist. It's perhaps the biggest upgrade in the history of the Nord series so far, with the highest bump in performance, display and camera capabilities.