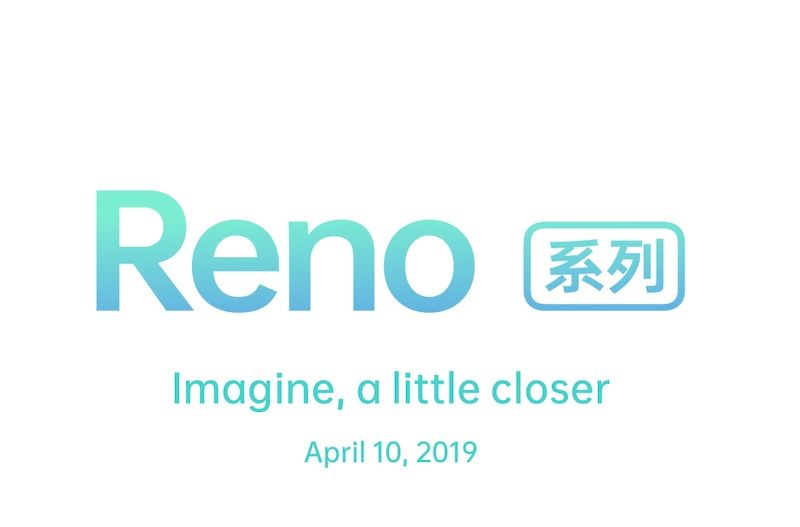 Chinese phone maker OPPO has been on a launch spree of late. The company only recently announced the launch of the OPPO F11 Pro and the F11 Android smartphones in the Indian market. Both these handsets, however, were first launched in OPPO's primary market China where the company has a much larger portfolio of devices on sale than their offerings for India. Anyway, the reason for talking about OPPO once again today is because the company is reportedly planning to launch a new line up of smartphones under a new sub-brand called 'Reno' in China very soon.
OPPO 'Reno' sub-brand: What we know so far
According to what little information we have right now, OPPO's new 'Reno' lineup of devices will be officially launched by the company on April 10 – a month from now. The lineup also gets a colorful new logo which indicates that all 'Reno' branded devices will be primarily targeted the young audience in China. The news about the existence of this new sub-brand was first revealed by OPPO's Vice President Shen Yiren via his official Weibo account. The post was then shared by OPPO's official Weibo account. We have a screenshot below.
An official landing page for Reno is already online. Currently, it does not have any information pertaining to the handsets that would be launched under the brand.
Incidentally, the news about Reno comes just days after OPPO's Shin Yiren had indicated that OPPO is working on a new flagship class device (likely the OPPO Find Z). As you might have guessed, this is likely to be the successor to last year's OPPO Find X. The Find Z will be powered by the Qualcomm Snapdragon 855 SoC and will also feature a 48-megapixel camera with support for 10x hybrid zoom.
It is pertinent to note that OPPO already has a successful sub-brand called Realme in India. It is unclear at this time whether OPPO has plans to bring this new Reno sub-brand to India anytime soon.