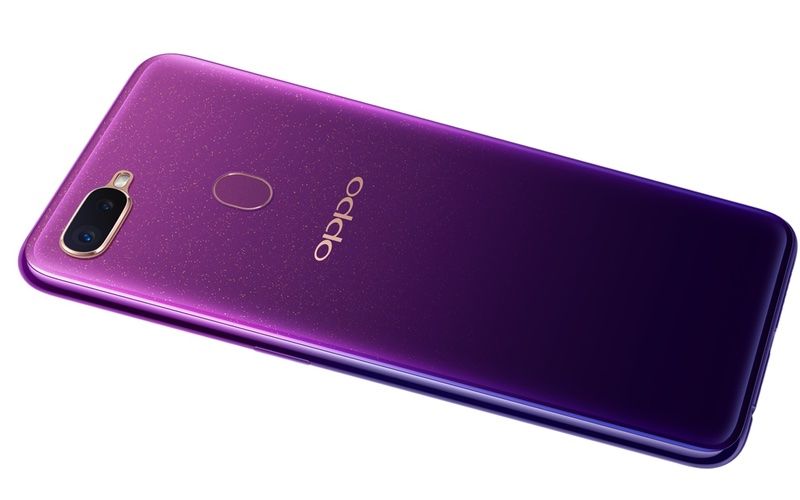 Chinese smartphone maker OPPO recently unveiled its 10x optical zoom technology in China. The company will be showcasing the technology at the Mobile World Congress 2019 as well in Barcelona next month. Ahead of the world's biggest mobile technology show, an upcoming OPPO smartphone with the model number CPH1969 has been certified by Thailand's NBTC certification agency.
OPPO's Next F Series Smartphone to Launch as the F11 Pro
The OPPO CPH1969 certification on the NBTC website only confirms the name of the handset. Just as some rumors had claimed, the next OPPO F series smartphone will be marketed as F11 Pro and not F10 Pro. Similar to last year's F series models, OPPO may also launch a standard F11 variant in select markets. The OPPO F11 Pro is expected to succeed the OPPO F9, which is sold as the OPPO F9 Pro in the Indian market. While the F9 Pro uses a waterdrop notch display, its successor may feature a punch-hole display to achieve an even more impressive screen-to-body ratio. The smartphone is also likely to be a significant improvement over its predecessor in terms of performance. OPPO F9 Pro runs on a MediaTek Helio P60 12nm octa-core processor clocked at up to 2.0 GHz with a Mali-G72 MP3 GPU. In the memory department, the F11 Pro will possibly be available with up to 8GB of RAM. As mentioned earlier, however, no hardware specifications of the F11 Pro have actually been confirmed so far.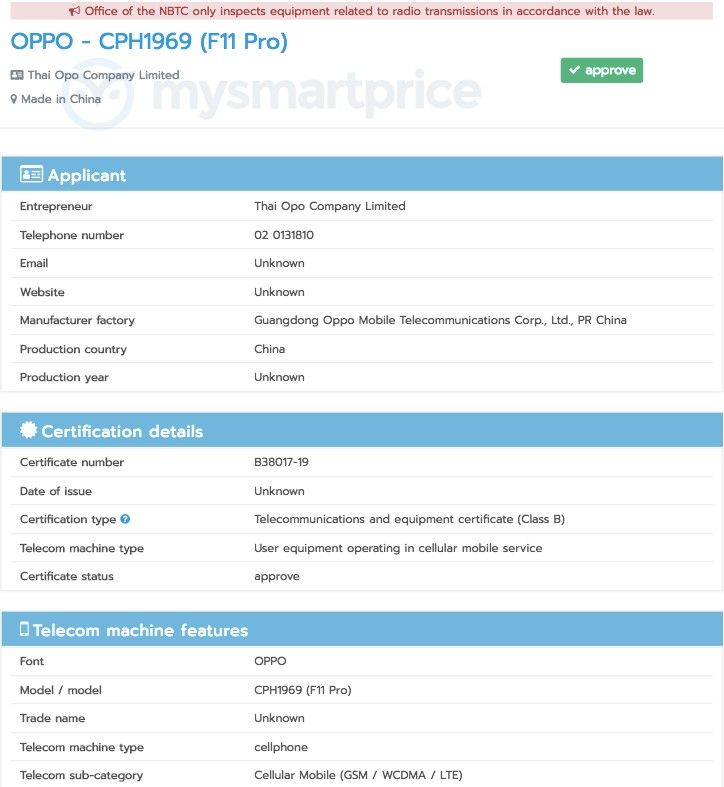 Some recent rumors suggest the upcoming F series smartphones from OPPO could be the first to be equipped with the company's new 10x optical zoom technology. If the rumors turn out to be true, the F11 Pro will definitely have a serious edge over its rivals in the mid-range segment. However, those rumors had claimed the smartphones will be called the F19 and F19 Pro. As is quite clear now, that will not actually be the case. OPPO's Innovation event at the Mobile World Congress 2019 is set to be held on February 23. In case OPPO does plan to integrate the 10x optical zoom technology into its next F series handsets, we can expect the company to confirm the same in Barcelona.