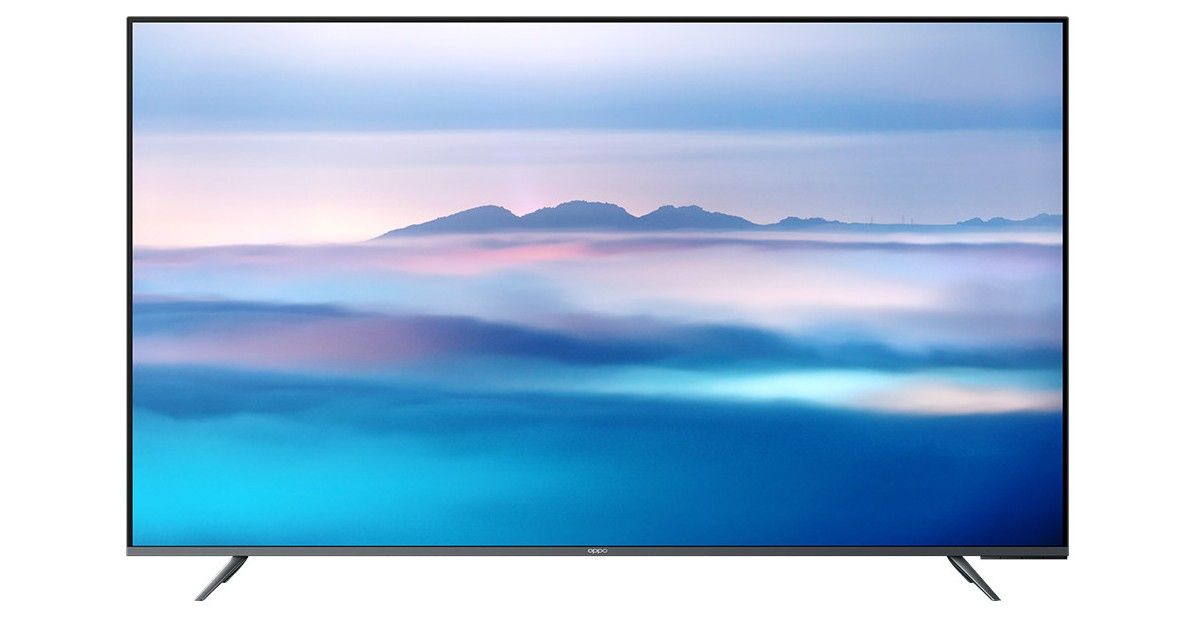 Oppo is rumoured to launch a new smart TV soon in India. The Chinese smartphone giant is among the top-five smartphone brands in India. It offers a range of smartphones in the budget, mid-range and premium segment. Oppo also offers a bunch of accessories that can be paired with its smartphone. The company could expand its portfolio early next year. Oppo could enter the smart TV segment by launching a new product in Q1 of 2022. The likes of OnePlus, Xiaomi, Realme and Motorola already offer smart TVs in India. Therefore, it wouldn't be a surprise to see Oppo launch its new smart TV in India. Let's take a look at more details about the upcoming smart TV from Oppo rumoured to launch in India.
Oppo Smart TV India launch
Oppo could debut its first smart TV soon in India, according to a 91Mobiles report. The company already offers a range of smart TVs in China. It is likely that the company could unveil one of its existing models in India. The exact launch date of the new Oppo smart TV remains unknown at the moment. However, the report claims that will debut in Q1 of 2022. This means that Oppo could officially unveil the new smart TV between January and March next year.
The company has not confirmed any official details regarding the launch of any smart TV in India. We can expect more details in the coming days. The report does not mention any details around the model or pricing either. Oppo could debut its more recent K9 series, which was launched recently in China. The series comprises three models, all featuring a 60Hz LCD with HDR10+ certification and HLG support. They also come with a quad-core MediaTek processor and ColorOS TV 2.0 OS.
The company will also have to manufacture its smart TVs in India, as the country has banned any imports of colour TVs from China. Currently, Xiaomi is leading the smart TV segment with a 23 percent market share, followed by Samsung at 17 percent. LG is sitting at the third spot with an 11 percent market share, whereas the fourth spot is grabbed by Sony with a 9 percent market share. OnePlus makes it to the top five with a seven percent market share in India.