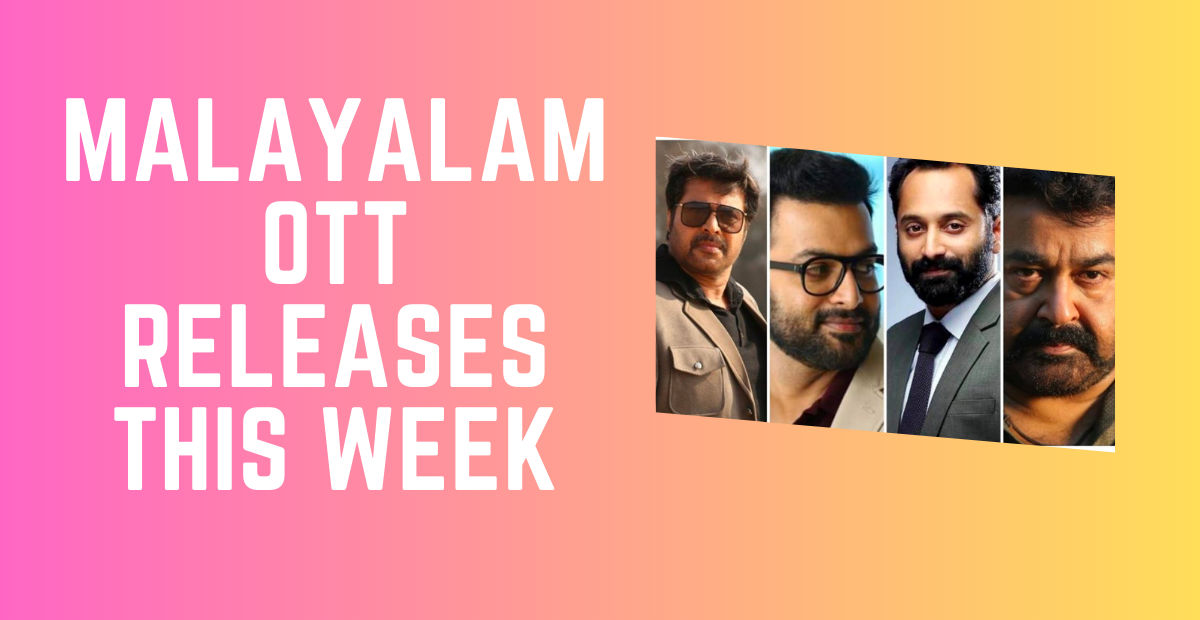 In September 2023, we're in for an exciting week with the release of several captivating and heartwarming tales of love, passion, and drama on various online streaming platforms. Malayalam cinema has always held a special place in the hearts of viewers, enthralling them with its perfect mix of humour, romance, and just the right dose of drama. In this article, we'll check out the top-rated Malayalam films that have recently hit streaming platforms. We'll provide comprehensive details for each film, including plot summaries, cast lists, release dates, streaming platforms, IMDB ratings, and more.
Top Malayalam OTT Releases this Week
| | | | |
| --- | --- | --- | --- |
| Movie Name | OTT Release Date | OTT Platform | IMDb Rating |
| Pappachan Olivilaanu | 14th September 2023 | Saina Play | 8.8 |
| 18+ | 15th September 2023 | Sony LIV | 7.5 |
| Bhola Shankar | 15th September 2023 | Netflix | 3.2 |
Also Read: Upcoming Malayalam Movies on OTT
Pappachan Olivilaanu
The storyline centres on a wedding, delving into the complications arising with the arrival of certain disruptive relatives and troublemakers bent on sabotaging the festivities. The film delivers uproarious performances by renowned actors like Hareesh Kanaran, Sudheer Karamana, Biju Sopanam, and Johny Antony.
IMDb rating – 8.8
Where to watch – Saina Play
Cast – Saiju Kurup, Shivaji Guruvayur, Jolly Chirayath
Pappachan Olivilaanu OTT Release Date – 14th September 2023
18+
Akhil, a polytechnic institute dropout and ardent Communist party supporter, falls in love with Athira, the daughter of a prominent Left political leader. Despite strong opposition from Athira's family, determined Akhil and Athira decide to marry secretly with the help of Rajesh, an experienced elopement facilitator.
IMDb rating – 7.5
Where to watch – Sony LIV
Cast – Naslen K.Gafoor, Mathew Thomas, Meenakshi, Nikhila Vimal, Binu Pappu, Saaf Bros
18+ OTT Release Date – 15th September 2023
Bhola Shankar
A former gangster turned taxi driver accidentally angers a crime syndicate by helping the police stop a smuggling operation. Driven by a strong desire for justice and to protect his adopted sister, he goes on a determined mission to find the mobsters behind it.
IMDb rating – 3.2
Where to watch – Netflix
Cast – Chiranjeevi, Tamannaah Bhatia, Keerthy Suresh
Bhola Shankar OTT Release Date – 15th September 2023
These are the three movies that audiences can expect in this week of September. Apart from this, there are several films and shows that are lined up to be released in the upcoming days, but if audiences are looking for light-hearted tales of romance, drama, and love, then these two options are the best.