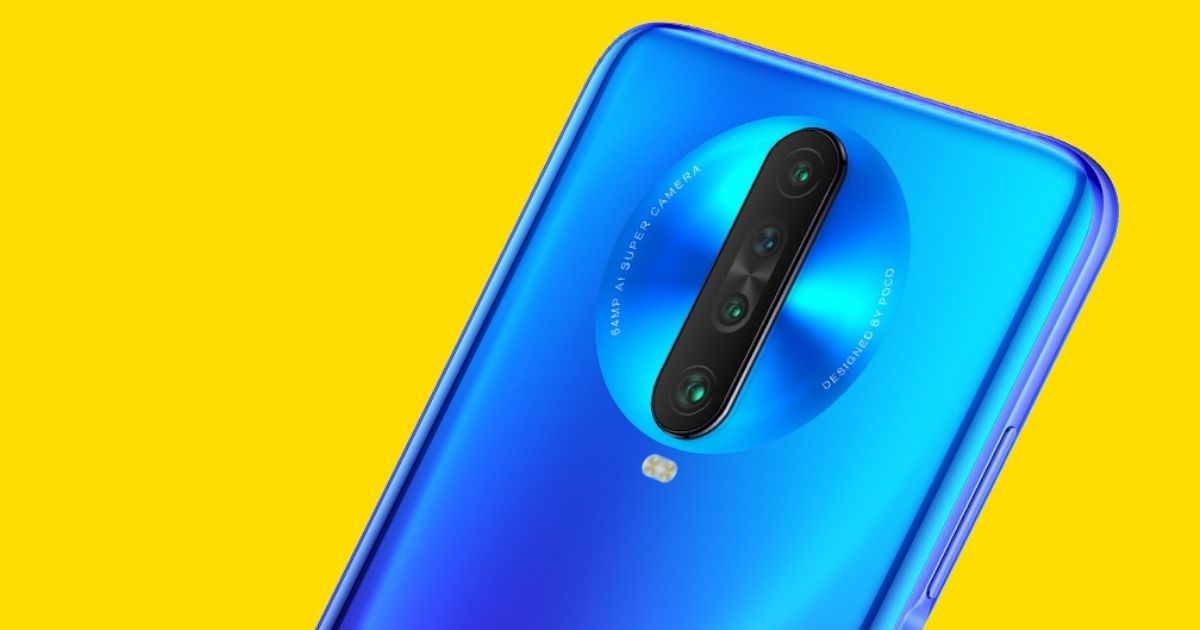 Over the last weekend, some users reported that their POCO X2 units needed a motherboard replacement as the camera units on their handsets stopped working after a recent software update. Today, POCO India, after looking into the issue, has finally broken the silence and has responded on the matter. The company says that less than 0.2% of the POCO X2 users were affected by the issue, and the company has advised such users to go through basic troubleshooting on their own. POCO says that the software solution protocol will fix the issue for the majority of the users. Take a look at the letter shared by the company on Twitter,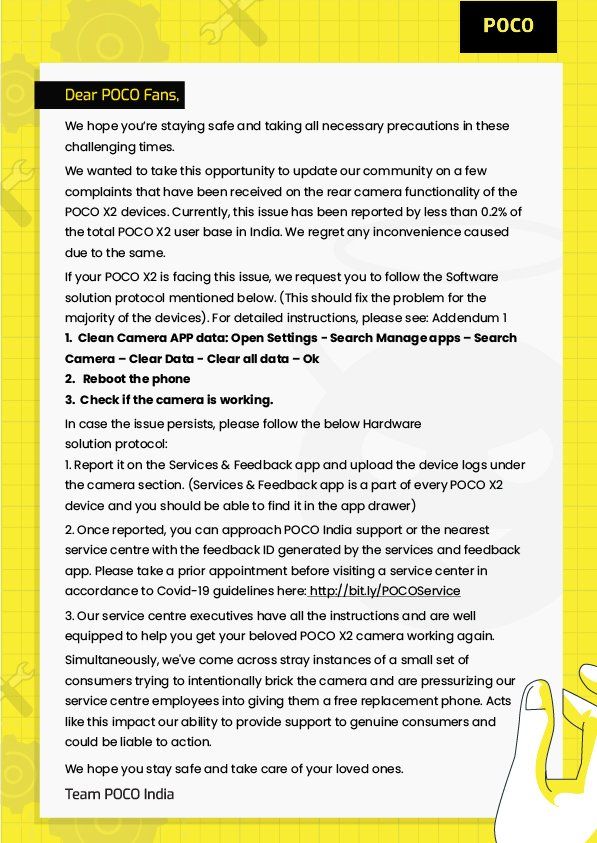 The company is asking affected users to clear the Camera app data, and reboot the phone. Follow the below-mentioned troubleshooting steps in case your POCO X2 unit is also affected by camera issue,
2/2 pic.twitter.com/xQ6gnEUmG5

— POCO India Support (@POCOSupport) June 15, 2021
In case the issue persists, the company advises users to report it via the Services, and Feedback app. Post which, affected users can visit the service center to get their devices repaired.
POCO India is repairing affected devices for free as an exception!
The company will repair affected devices for free after verifying if the issue is genuine. POCO, in the letter, also says that a small set of consumers deliberately tried bricking the camera, and approached service centers to provide a replacement for the phones. The company, via the letter, also says that it could take some action against such consumers.
In response to a user on Twitter, POCO India Sales Lead, Himanshu said that the company has decided to repair the affected devices for free as an exception. Though, the company will verify if the issue is genuine. Users can simply visit the nearest service center to get a resolution for the affected devices.
This is untrue. If the issue is genuine, we are approving repair as an exception free of charge. Let me know in case you paid anything for it.

And if you don't want solution to the issue and continue to just put random messages, you can continue. Your choice.

— Himanshu Tandon (@Himanshu_IIMB) June 14, 2021
Do you use a POCO X2 as your daily driver? Did you encounter the issue on your POXO X2 unit? If yes, did you approach the service centre for the repair, and was the repair done free of cost? Do let us know in the comments below.