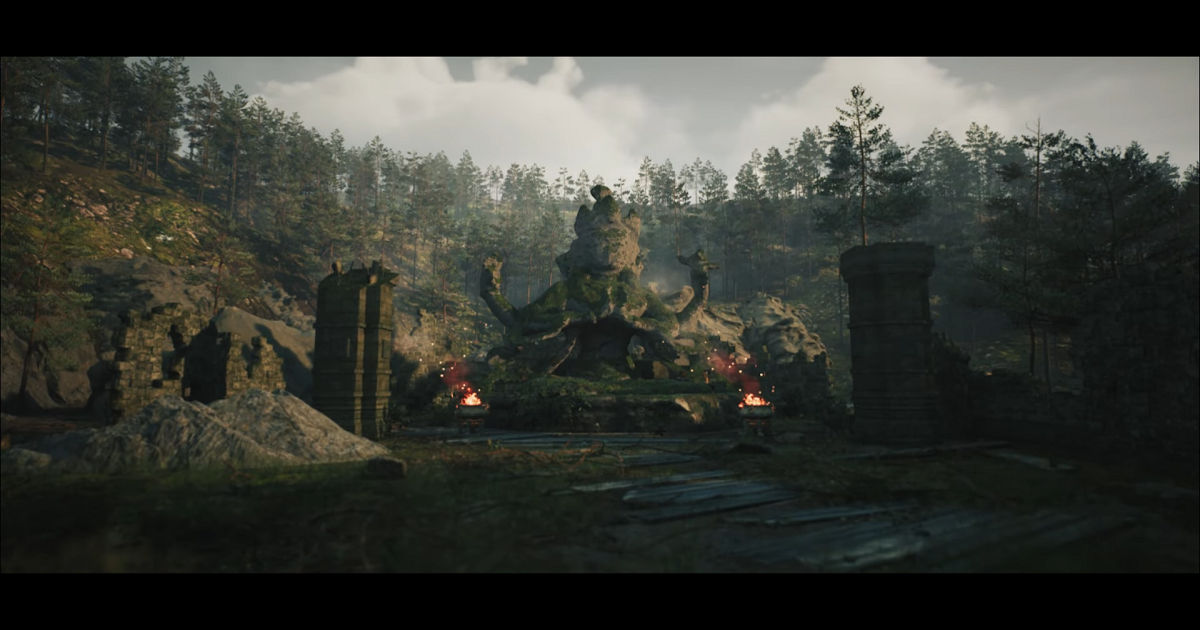 A brand-new soulsborne-type game based on Indian gods has been announced with a flashy, new trailer, Project Devaraja. The game is being developed by Indian studio Vajra6Games (V6G) and features a rather unique setting that Indian gamers are sure to enjoy.
The soulsborne genre, an innovation by FromSoftware Games, has taken the industry by storm in the last decade and continues to produce some of the best games available today. Notable examples include the likes of FromSoft games such as Elden Ring, Bloodborne, Dark Souls, and Sekiro.
Other studios have also emulated the soulsborne style, most successfully with games like Mortal Shell, Nioh, and The Surge. V6G has its work cut out for them but judging from all the promotional materials released, Project Devaraja looks like it could be one of the most interesting games made in India.
Also Read: Evercore Heroes is the 1st Ever MOCO or Multiplayer Online Co-Op, Reveals Trailer
Project Devaraja, a Soulsborne Game Made in India, Based on Indian Gods
Project – Devaraja is an upcoming soulsborne-type game based on Indian gods. pic.twitter.com/zT1NkozDga

— V6G (@Vajra6Games) September 1, 2022
The studio has been releasing some footage and work-in-progress material from the game over Twitter, including nighttime environments and even enemy character designs. There are a number of exciting games coming out from India such as Pune-based SuperGaming's Indus, and it looks like V6G is prepping to place Project Devaraja among the best ones.
It looks like the game is currently in development on Unreal Engine 5. The story of the game revolves around Lord Indra reclaiming his divine throne in Svarga Loka. The game's setting and source material seem fairly interesting to say the least and there are many factors working in the favour of the studio.
The soulsborne genre is home to some of the most challenging games of today, but the level of challenge ultimately leads to one of the most satisfying gameplay loops in modern gaming. It is unclear which platforms Project Devaraja will be available on and a release window has not yet been announced.