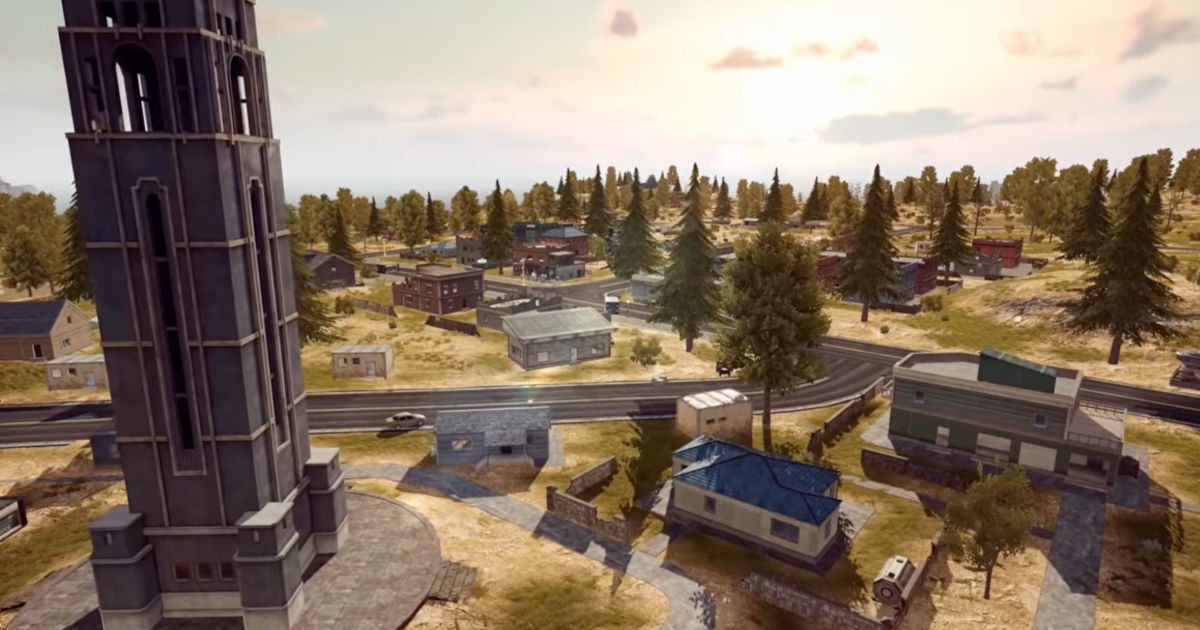 PUBG developers Krafton recently announced the release of PUBG New State. The PUBG sequel is slated for a launch later this year. The company opened pre-registrations for its next game in February ahead of the release. It claimed that the game recorded over 10 million pre-registrations on the Google Play Store within a couple of months. The developers also rolled out the closed alpha testing details for US players. Today, more details of the new battle royale have been teased. PUBG developers have unveiled a new map called Troi. The 8×8 map comes with multiple new mechanics and features. Let's take a look at the new PUBG New State map announced ahead of the release.
PUBG New State gets a new map called Troi
PUBG New State is slated for a release later this year. Ahead of the official release, the company has teased the game's first map called Troi. The 8×8 map comes with multiple locations like Exhibition Hall, Mall, Police Station, Tram Factory, etc. The former two locations mentioned feature an open roof for those perfect hot-drop spots where multiple players can land and engage immediately after picking weapons and armours. The Mall also comes with escalators, each having a different direction for players to hop on.
Laboratory, one of the locations revealed, has a closed enclosure with the central areas covered with bulletproof glass. There's also a Trailer Park that is an open park with many bunkers and trailers. The developers will release more episodes detailing more locations and maps in the coming days. You can have a quick view of the other locations of the Troi map below.
#PUBGNEWSTATE TROI MAP pic.twitter.com/ENJ6Sn6Q4k

— PUBG: NEW STATE NEWS & LEAKS (@PUBGNEWSTATE) June 12, 2021
Meanwhile, pre-registrations for New State have kicked off. The game is available for closed alpha testing in the US. Android users can currently be a part of the alpha testing for the time being. Those eligible can download to get early access and play the game ahead of its official release. iOS users can expect some updates on the same in the coming days.
Krafton's new battle royale game will introduce a bunch of new features. These include an in-game customization feature, allowing players to build custom weapons by obtaining kits. These kits will transform weapons in different ways, such as performance enhancements, fire mode selection, and grenade launcher attachments. You can click here for more details on the same. What are your thoughts on the PUBG sequel? Do let us know in the comments below.