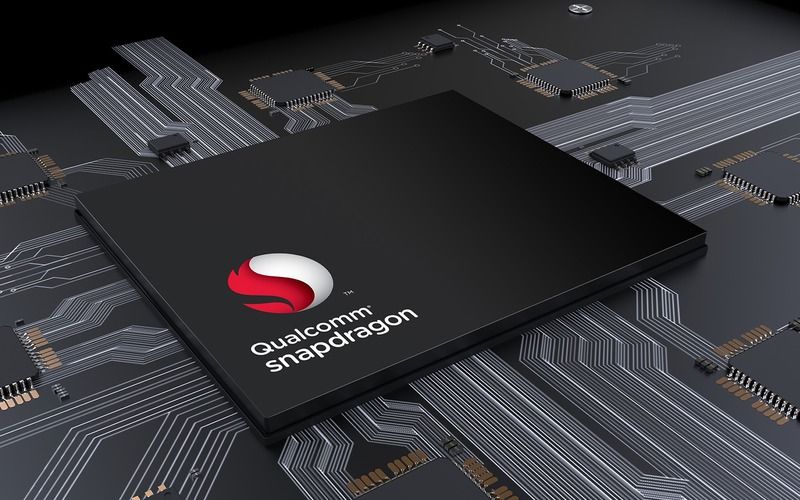 For a few months now, Qualcomm's Snapdragon 855 has called the Snapdragon 8150, with the latest update revealing that the company might make an appearance on December 4 to unveil the SoC. Since Apple, Samsung, and Huawei have announced their chipsets for mobile phones, the only player left in the high-performance category is Qualcomm.
If you're still confused regarding the name of the silicon that will be found in smartphones next year, it is possible that dilemma has ended. Apparently, the name of the upcoming 7nm FinFET SoC will be Snapdragon 855. To avoid confusion, Qualcomm will be picking a different name of the chipset that will be running in Windows 10 PCs for 2019.
Snapdragon 855 Is Optimized for Phones, SCX 8180 Is Completely Different Silicon
Though both Snapdragon 855 and SCX 8180 will be based around the ARM Cortex-A76 design announced back in May, both chipsets are going to be very different in operations. The Snapdragon 855 will feature a lower TDP, optimizing battery life as a result. The lowered power consumption also means the SoC's processor might not be able to reach a higher clock speed when running in phones.
According to Fudzilla, SCX 8180 will be designed for Windows 10 notebooks and will feature a bigger GPU paired with a higher TDP. A higher TDP will mean that the processor will have the ability to hit a higher clock speed in notebooks, resulting in increased performance. With the disappointing performance numbers of the Snapdragon 850, it is high time that Qualcomm introduces something that will challenge Intel's low-power Y-series processors.
This chip family from Intel features a 7-watt TDP and is found in the 2018 MacBook Air. While Qualcomm has not announced the TDP value of the SCX 8180, we should assume that it will be able to reach that 7W number. Another thing to keep in mind is that Windows 10 notebooks will have a more effective cooling solution when running the SCX 8180, so Qualcomm can afford to run this SoC at a higher clock speed to maximize performance.
Qualcomm SCX 8180 to Feature Advanced AI Capabilities
The SCX 8180 will not just feature a more powerful GPU, but it will have advanced AI capabilities. There is no word if the chipset will feature a dedicated NPU like the Kirin 980 or will rely on the processor, GPU, and DSP for executing smarter commands. What we do know is that the presence of AI will allow the chipset to power down the notebook for tremendous battery life endurance when needed. Similarly, it could combine the performance of both the CPU and GPU in taxing situations.
We'd also like to remind you that Qualcomm has not confirmed the official name of its chipsets, but there's not a whole lot of time remaining for that information to become public knowledge. If the Technology Summit is being held on December 4, we'll get to know all about the Snapdragon 855 and the SCX 8180 soon enough.
If you're not familiar with Snapdragon chipsets running inside Windows 10 notebooks, we recommend checking out the product video below.