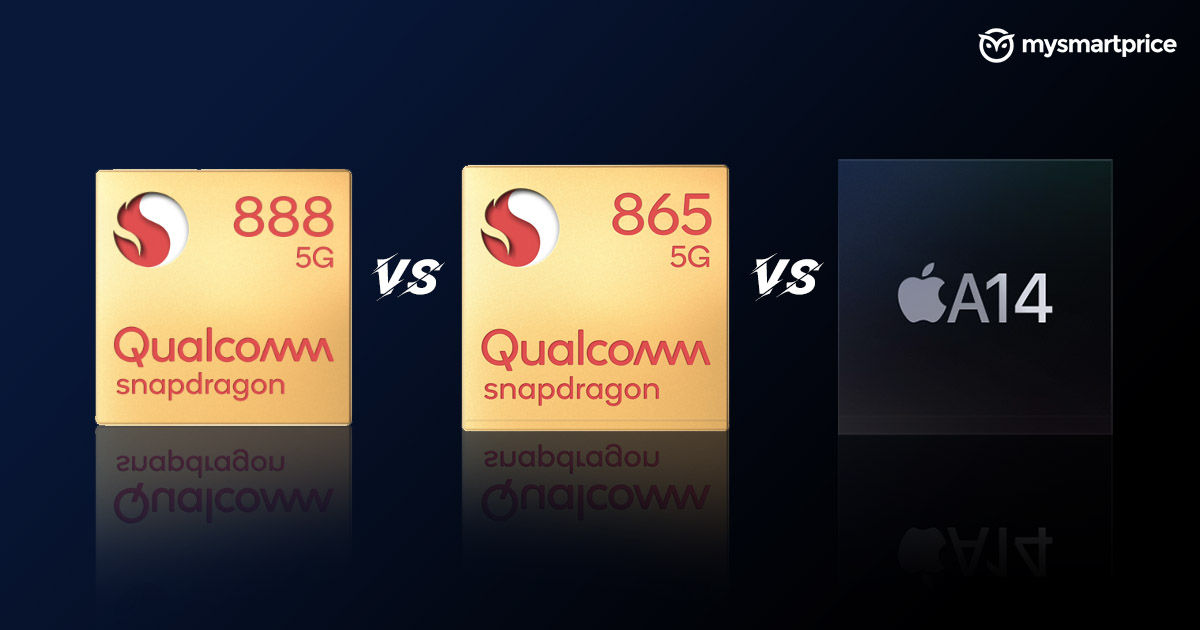 The Qualcomm Snapdragon 888 5G SoC is the chipset that will power flagship Android smartphones in 2021. The SoC was announced earlier in December through an online event and it brings some remarkable improvements in the already popular Snapdragon platform. Qualcomm promised a 25 per cent improvement in CPU performance and a whopping 35 per cent improvement in GPU performance. To drive home that point, Qualcomm today released benchmark scores of the Snapdragon 888 5G running on a reference device powered by the latest flagship hardware. And safe to say, Android flagships are going to push way ahead in the coming year, maybe even past Apple's A14 Bionic in some of the synthetic benchmark scores, if the benchmark numbers shared by Qualcomm are anything to go by.
Snapdragon 888 5G benchmarks Scores
Let's take a look at the Qualcomm Snapdragon 888 5G benchmark scores in details –
Qualcomm shared scores from benchmark apps like AnTuTu, Geekbench CPU and GFXBench, among other AI related benchmarks which we are not dealing with here. But first, here's the specs on the reference device on which Qualcomm ran the benchmark apps.
SoC: Qualcomm Snapdragon 888 5G
RAM: 12GB LPDDR5
Storage: 512GB
Display: 6.65-inch FHD+ 120Hz (1080×2340)
Battery: 3780mAh
The hardware around the Snapdragon 888 5G is equally cutting-edge, and installed to ensure there are no performance bottlenecks rising from the memory or storage modules, while the display used has 120Hz to keep in line with the latest flagship smartphone trends.
And now, here's how the Snapdragon 888 5G performs in the popular benchmark apps –
| | | |
| --- | --- | --- |
| Benchmark | Version | Score |
| AnTuTu | 8.3.4 | 740847 |
| Geekbench Single Core | 5.0.2 | 1139 |
| Geekbench Multi Core | 5.0.2 | 3810 |
| GFX Bench | 5.0, Aztec Ruins Vulkan (Normal Tier) (1080p) (Offscreen IFH) | 170 |
| GFX Bench | 5.0, Manhattan 3.0 (1080p) (Offscreen) | 87 |
Now, these numbers by themselves don't mean all that much, but put it in comparison against the previous generation and Apple's powerful A14 Bionic, and the significance of the Snapdragon 888 becomes clearer.
Qualcomm Snapdragon 888 5G vs Snapdragon 865+ vs Snapdragon 865 vs Apple A14 Bionic
| | | | | |
| --- | --- | --- | --- | --- |
| Benchmarks | Snapdragon 888 5G Reference Device | Snapdragon 865+ (ASUS ROG Phone 3) | Snapdragon 865 (OnePlus 8T) | Apple A14 Bionic (iPhone 12 Pro Max) |
| AnTuTu Overall | 740847 | 619109 | 579665 | 660086 |
| AnTuTu CPU | 197454 | 179762 | 178416 | 178060 |
| AnTuTu GPU | 319439 | 236805 | 216957 | 269683 |
| | | | | |
| Geekbench Single Core | 1139 | 983 | 873 | 1591 |
| Geekbench Multi Core | 3810 | 3136 | 3157 | 4138 |
| | | | | |
| GFXBench Manhattan 1080p Offscreen (FPS) | 170 | 133 | 128 | 207 |
| GFXBench Aztec Ruins 1080p Offscreen Vulkan (FPS) | 87 | 58 | 57 | (Vulkan APIs not supported on iOS) |
The Snapdragon 888 5G is clearly well ahead of the previous Snapdragon 865 and the 865+. But not surpsingly, Apple is still well ahead in the silicon race. The A14 Bionic maintained a thorough lead in Geekbench and GFXBench scores proving Apple's reigning dominance, now in the 5nm arena.
With both chipsets based on the 5nm process node (Apple uses TSMC's foundries while Qualcomm relies on Samsung foundries), the Snapdragon 888 5G seems to be ~10 per cent faster in overall AnTuTu scores. Then again, AnTuTu scores between Android and iOS devices are not really comparable. The tables are reversed in Geekbench where the iPhone claims victory by a long margin. Also, GFXBench which pits Apple's Metal APIs against the OpenGL format shows the iPhone 12 Pro Max proves to be better. It renders frames 17 per cent faster than the Snapdragon 888 5G.
When compared against the previous generation, the Snapdragon 888 5G seems to be ~22 per cent faster than the Snapdragon 865, and ~16 per cent faster than the Snapdragon 865+ on overall AnTuTu scores. The CPU and GPU scores have seen a significant jump, and both results are in line with what Qualcomm promised during the launch of the Snapdragon 888 5G.
Qualcomm Snapdragon 888 5G Specs at a glance
What makes the Snapdragon 888 5G come out as one of the fastest SoCs for mobile devices is the architecture inside. The Snapdragon 888 5G relies on a 5nm manufacturing process, which allowed Qualcomm to finally integrate the 5G modem, ensuring lesser power draw. Furthermore, the Snapdragon 888 5G relies on custom cores based on the latest ARM Cortex IPs, resulting in higher IPCs. The quad-core Kryo 680 CPU includes one ARM Cortex-X1 prime core clocked at 2.84GHz, three ARM Cortex-A79 performance cores clocked at 2.42GHz, and four ARM Cortex-A55 efficiency cores clocked at 1.8GHz. There's now 4MB of L3 cache and 3MB of system cache which is shared by all the cores. All said, this is what results in the 25 per cent boost in CPU performance.
The Snapdragon 888 5G also comes with an improved Adreno 660 GPU promising 35 per cent faster rendering, even while reducing power draw by 20 per cent. The GPU is made for high frame, low lateny gaming and can apparently support 144FPS gaming. What makes the GPU tick this time is the introduction of Variable Rate Shading (VRS), borrowed from NVIDIA and AMD GPUs which allows the GPU cores to render two or four pixels at a time, instead of just one.
The chipset also boasts of a triple ISP capable of processing data from three individual cameras simultaneously, resulting in the ISP capturing three 4K HDR video streams in one go. That's massive computing for a mobile chip, and will be interesting to see how OEMs implement this in the real-world. With camera getting their own ISP, we expect improvements in swiching lenses from wide to ultrawide to telephoto, as well as shooting staggered HDR shots at three different exposures simultaneously.
All this compute power combined with that of the Hexagon 780 DSP is used to power Snapdragon's 6th-generation AI Engine which now can apparently deliver 26 TOPS performance (up from 15 TOPS in the Snapdragon 865). There's also the 2nd gen Sensing Hub that takes care of the low-power, simple AI tasks, helping the chipset save more power.
In all, the Snapdragon 888 5G is proving to be one of the biggest upgrades we have seen in the Snapdragon flagship lineup. With faster cores resulting in more instructions per clock, and benchmark results actually demonstrating that improvement is quite something.
14 OEMs including Xiaomi, OnePlus, Motorola, Realme, Oppo and Vivo have announced they will be launching smartphones with the Snapdragon 888 5G inside. In fact, the Xiaomi Mi 11 is going to be the first to be powered by the chipset. The scores from the Reference Device gives us a good idea of what to expect from the upcoming flaghsips, and we only hope this gets better with each new launch.