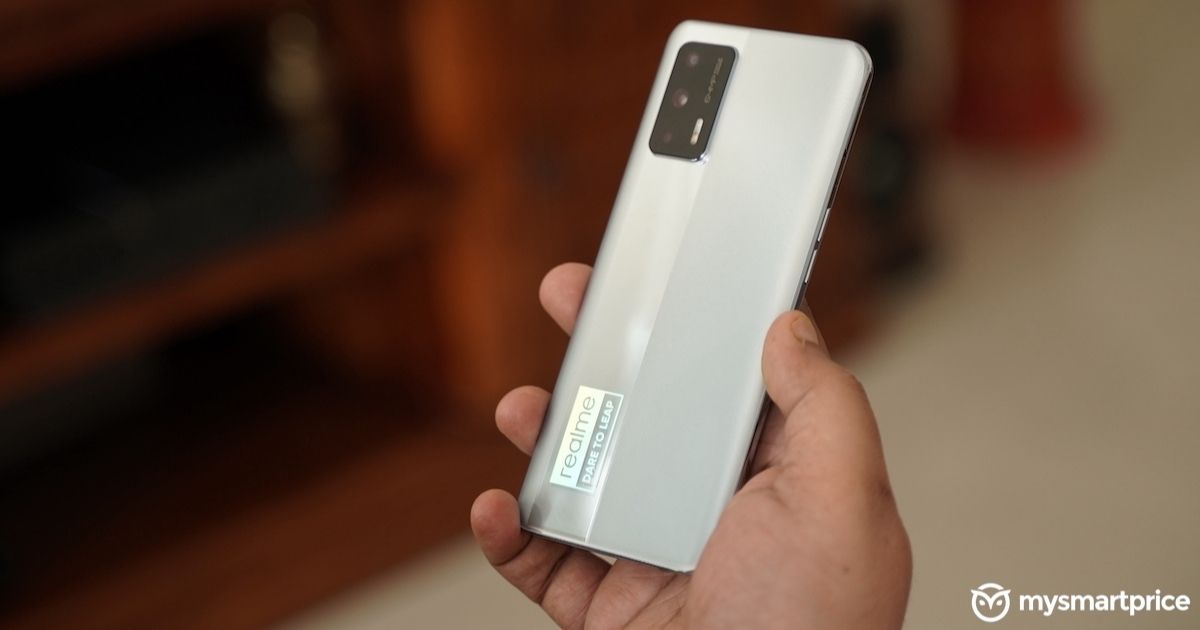 Update: We have now spotted the Realme MagDart trademark on India's CGPDTM website, suggesting that the charging tech could be unveiled soon in India.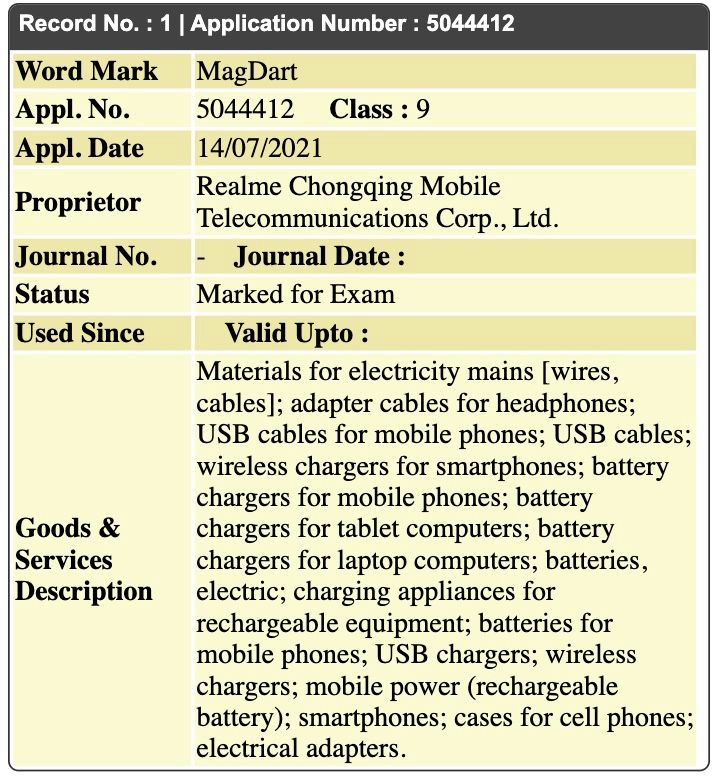 ---
Apple introduced MagSafe charging with the iPhone 12 series. The new charging tech charges the device by attaching it to the back with the help of magnets located inside the iPhones. It looks like Android smartphone manufacturers are working on applying the same charging mechanism to their devices. Realme is expected to be among the list of Android OEMs to be working on its version of the MagSafe charging solution. The Chinese smartphone manufacturer has filed for a new trademark at the European Union Intellectual Property Office (EUIPO). The trademark, spotted by tipster Mukul Sharma, reveals the name of Realme's version of MagSafe charging, which is likely to be called MagDart. Let's take a look at the Realme MagDart EUIPO filing for more details.
Realme MagDart EUIPO
Realme could soon launch a new charging tech called MagDart. The company has filed a trademark for the same on the EUIPO. The description suggests that Realme's trademarked tech will be a new charging solution. Details about the charging tech or the speed remain unknown. Based on the name, it is likely that Realme's charging solution will be inspired by Apple's MagSafe charging solution.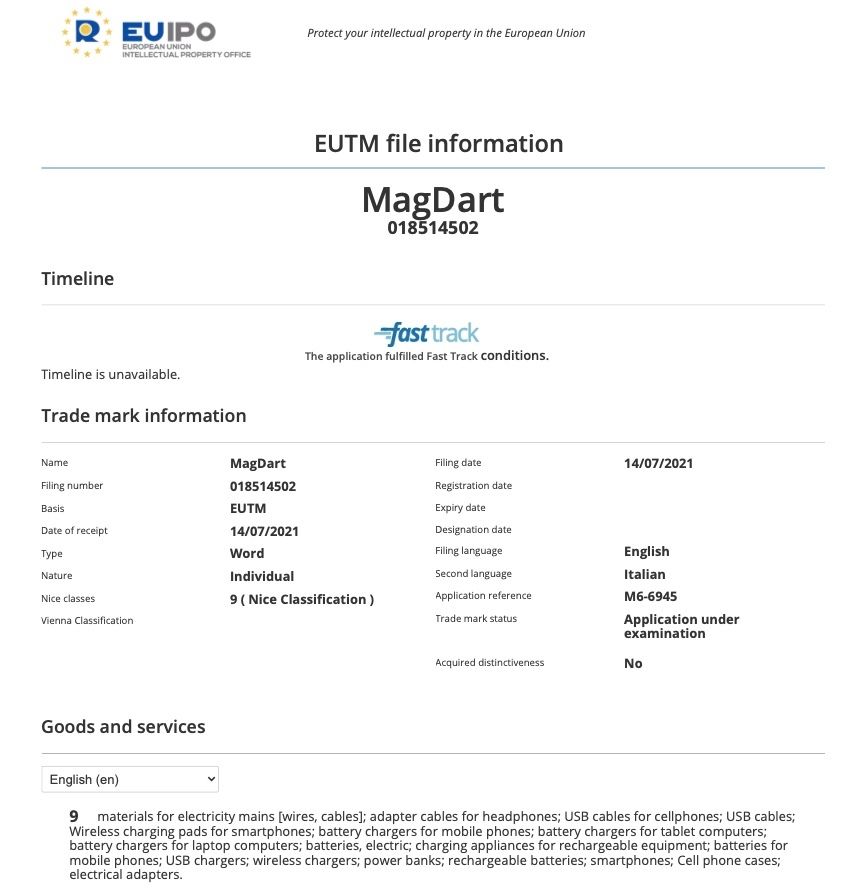 Apple uses magnets inside the iPhone 12 to attach the MagSafe coil to the back of the device. It charges the devices up to 15W using a compatible charger. Realme is expected to use a similar mechanism for MagDart.
The same charging solution could be unveiled on Oppo smartphones as both companies share the wired fast charging solution under different branding. Other BBK Electronics-owned smartphone companies like Vivo and OnePlus could also introduce their version of MagSafe-like charging solution in the future. We could also see multiple accessories that could be launched in the future that take advantage of the tech.
Realme has not yet officially confirmed any details about its magnetic wired charging tech. We can expect more details about the same in the future. Meanwhile, you can check the EUIPO filing below for more details.
What are your thoughts on the MagDart charging solution? Do let us know in the comments below.