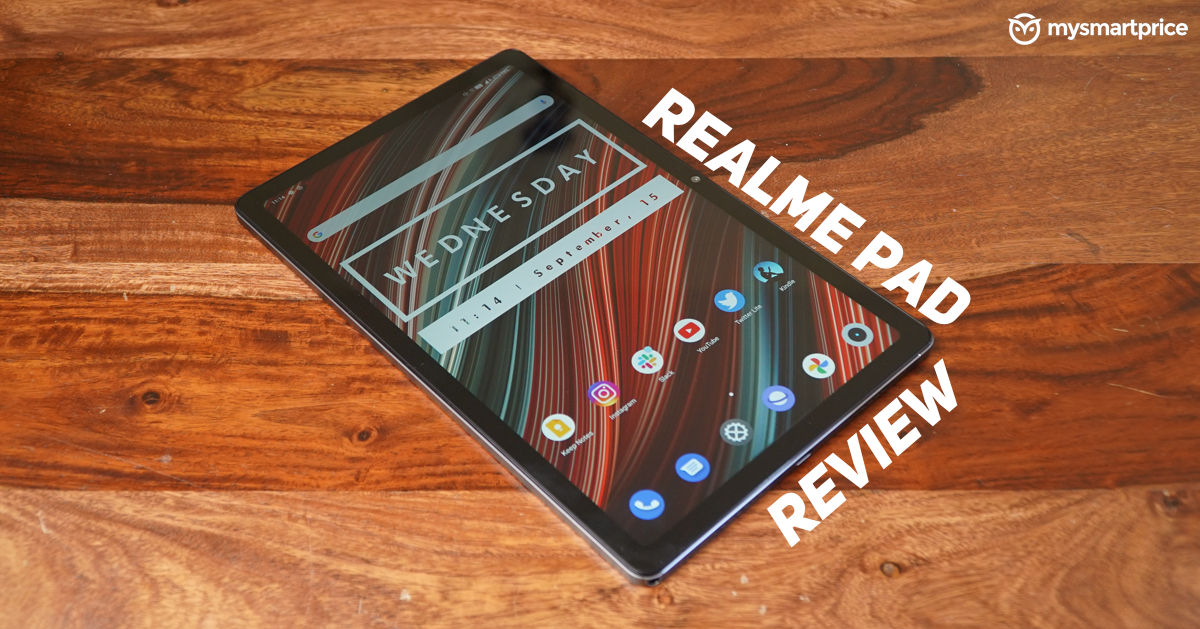 Realme's first foray into the world of Android tablets is a budget option that is squarely aimed at education and entertainment. Welcome, the aptly-named Realme Pad. Let's find out if the Realme Pad can shake up the Android tablet space or not in my full review.
What's Inside the Box?
To keep the costs low, Realme only bundles the Pad itself, 18W charger, and a Type-A to Type-C charging cable in the box. Nothing else. No case, screen guard, or earphones. I am fine with the sparse packaging, though.
How's the Design? Does it Look and Feel Good?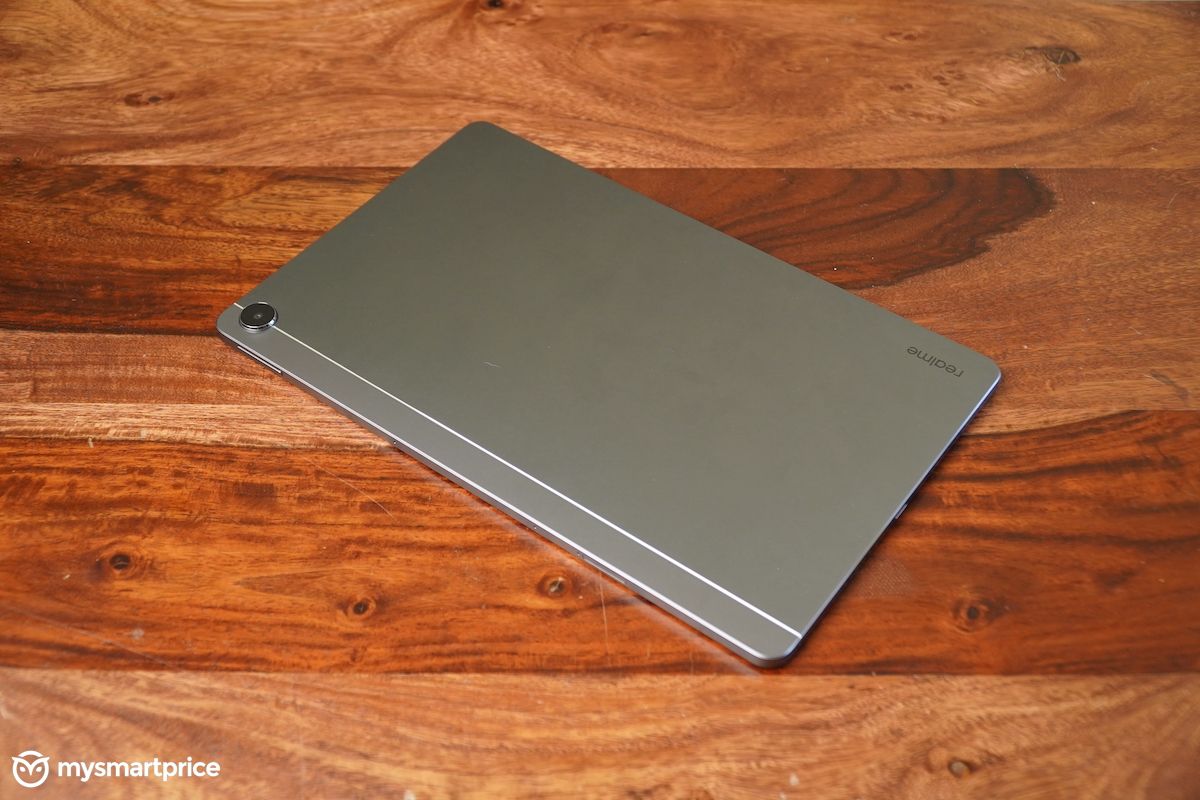 Well, the Realme Pad is chiselled from aluminium and looks pretty clean from the back. Although, this design is kind of stale now and has been done to death. As for the colour options, it is available in Grey and Gold. The Gold variant is not my aesthetic, though.
Also on the rear is the single camera placed on the top left corner and the neat Realme logo tucked away at the bottom right. There's also this weird Silver streak that cuts through the camera, which I am not really a fan of. But, what I am a fan of, is the slim 6.9mm frame. Which, when coupled with the 440g, feels extremely light to hold and use for long durations. Realme has done a good job with the ergonomics, in my opinion. But, yes the smooth metal body of the Pad does feel slippery at times. So, don't forget to hold it with a tighter grip.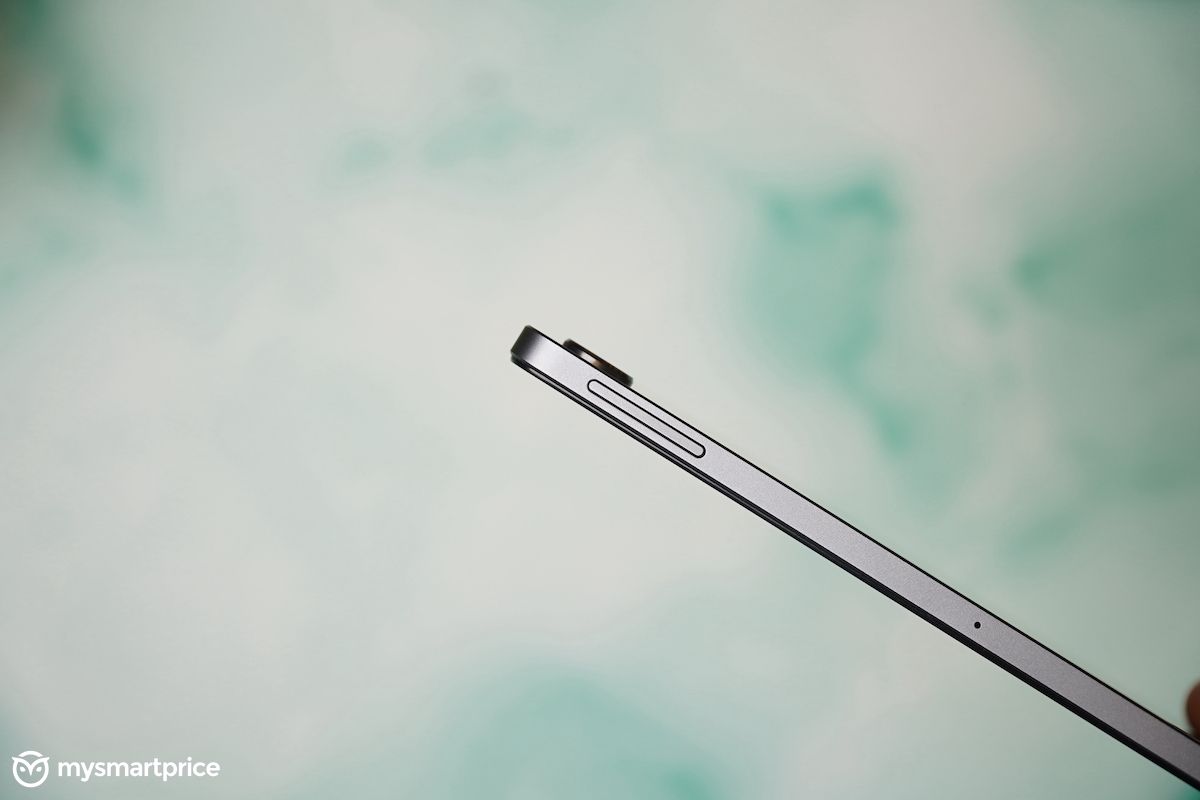 Now, before I talk about the front, Realme really anticipates users to use this tablet in landscape mode. You can tell this from the fact that the power button is at the corner of the top edge and the volume rocker is just hanging from the ledge around that corner. Plus, the front camera is on the right bezel, which is the top bezel when you hold it horizontally. By the way, there is no fingerprint scanner, but you can use this camera to identify your face and unlock the device. Interestingly, the camera registers your face in horizontal orientation but it works flawlessly to recognise you even in vertical orientation. It's just supremely fast, responsive, and works 10/10 times.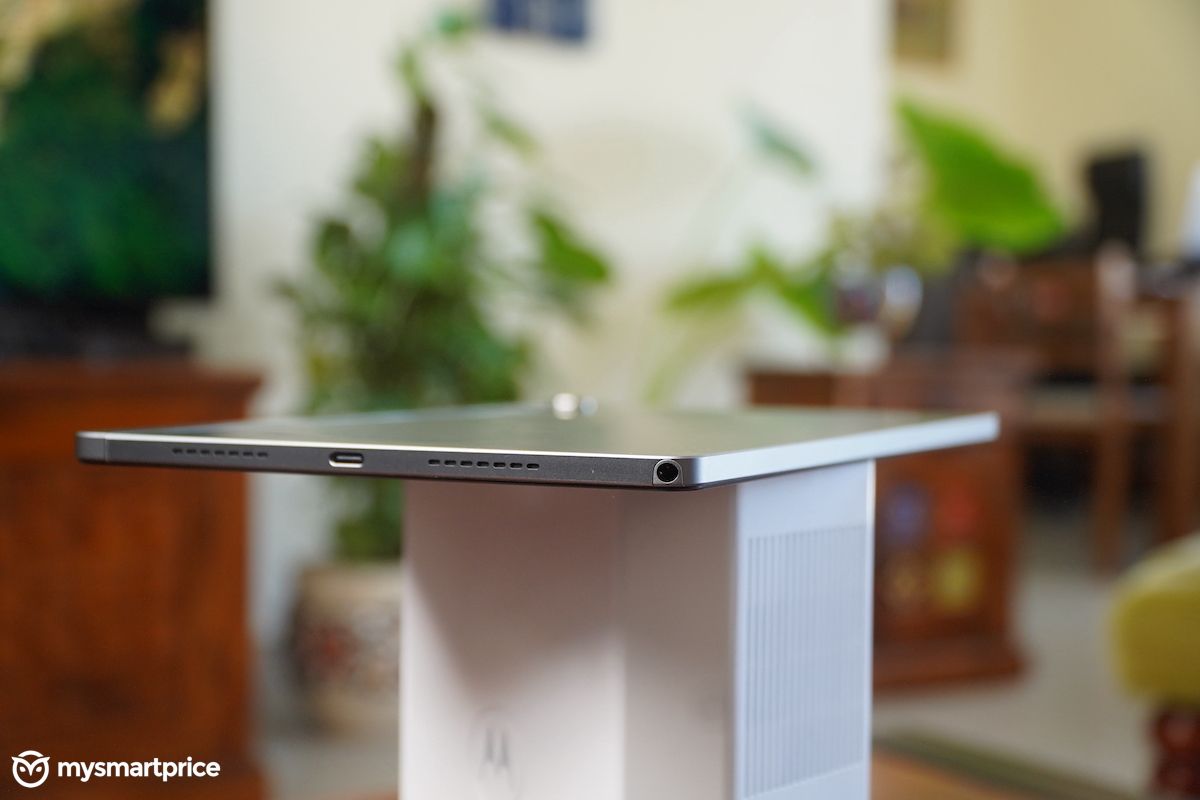 What I also like about the design are the uniform bezels around the display and the quad speaker setup – two on top and two at the bottom. As for the card tray on the right edge, it accepts a nano-SIM card and a microSD card as well, which means you do get expandable storage if you so need it. At the bottom edge is the Type-C 2.0 port. But, the oddest placement is the headphone port that sits right on that bottom left curvature. But, be careful when you insert your headphones. The jack doesn't go in at an angle. You still need to insert it straight. I learnt it the hard way by making the mistake.
So yeah, the overall design of the Realme Pad is clean, inoffensive and functional, even if some find it slightly dated.
Is the Display Bright and Legible for Reading Books and Watching Shows?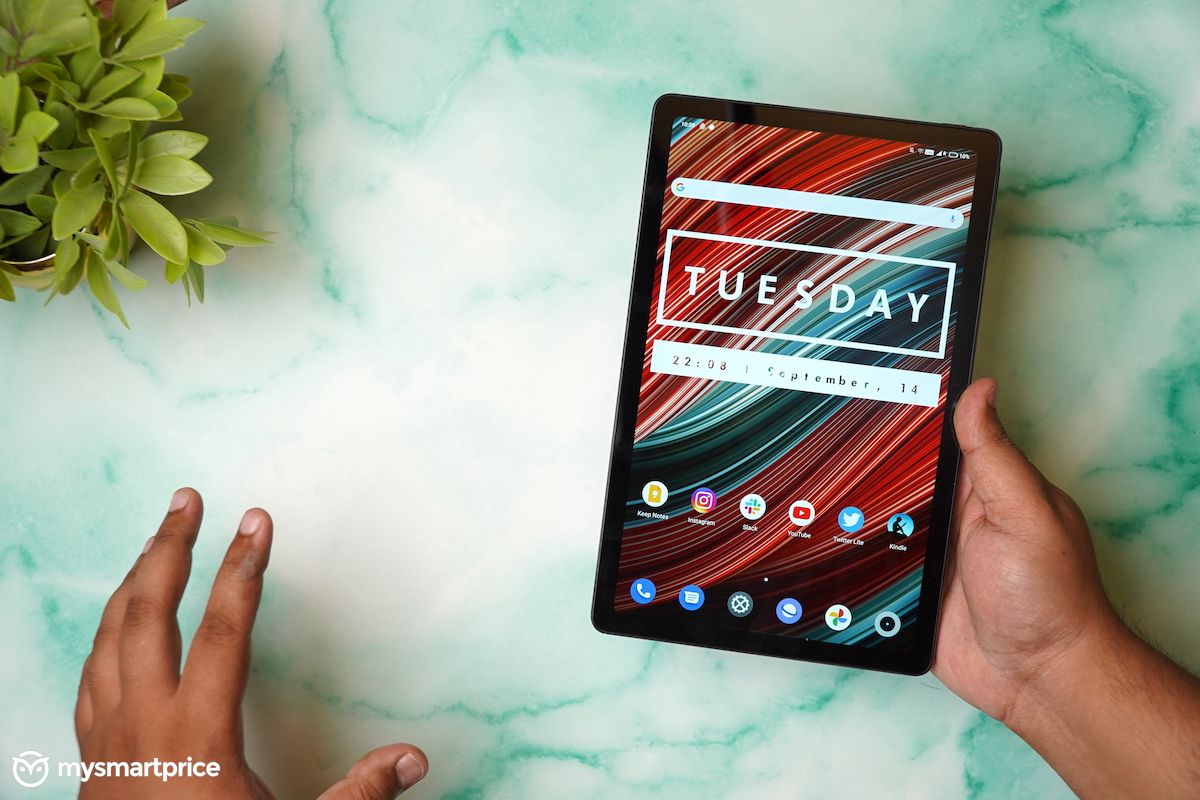 The 10.4-inch IPS LCD panel has a resolution of 2000×1200 and a max brightness of 360 nits. I checked and it touched 300 odd nits but that's with the brightness slider set to maximum. I am presuming adaptive brightness can reach the rated 360 nits. For indoor use, this display is pretty bright for watching shows on Netflix and Prime. Plus, it looks fairly vibrant too. And, if you want to read books on Amazon's Kindle app, there's a special Reader mode. I really made good use of it. And, if you are a night owl, you can use the Night Light mode, which can drop the brightness of the display to as low as 2 nits.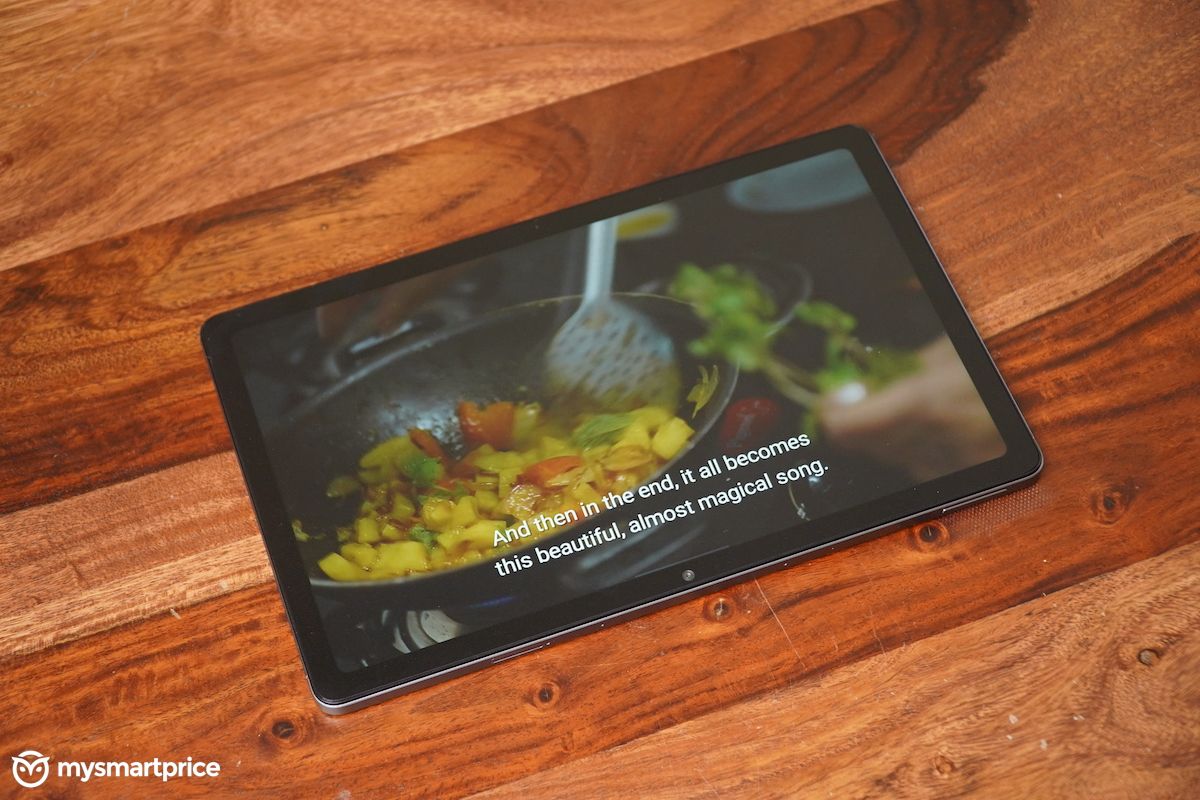 I have a few complaints though:
There's no option in the software to tune the colours.
The Oleophobic coating is terrible. It smudges very easily, which affects the visibility.
The adaptive brightness is not tuned properly. Many times, it would drop the brightness without any rhyme or reason while scrolling through my Twitter feed.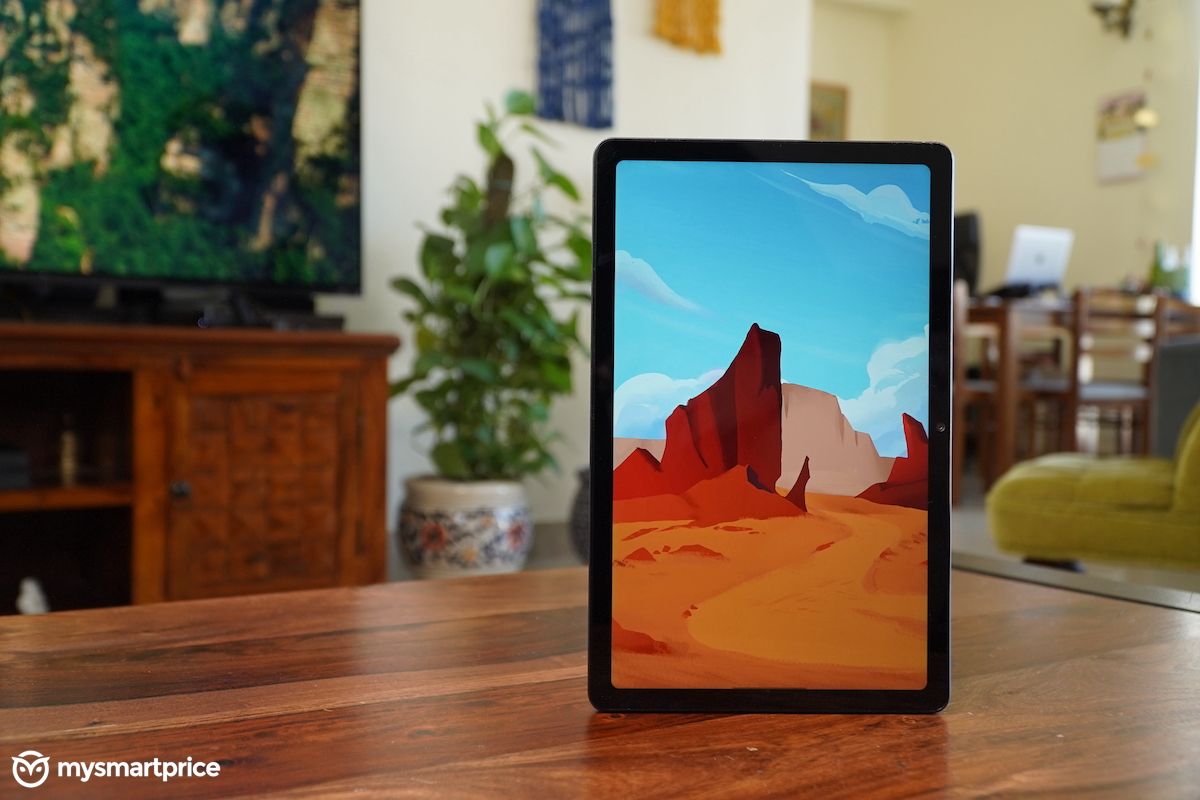 Couple of the aforementioned problems can be solved with software updates and I hope Realme can do that soon. As for the better Oleophobic coating, there's always a next time. Otherwise, I have no major qualms with the display as such.
Quad Speakers? Wow! Do They Sound Good With the Dolby Atmos Feature? What About the Headphone Jack?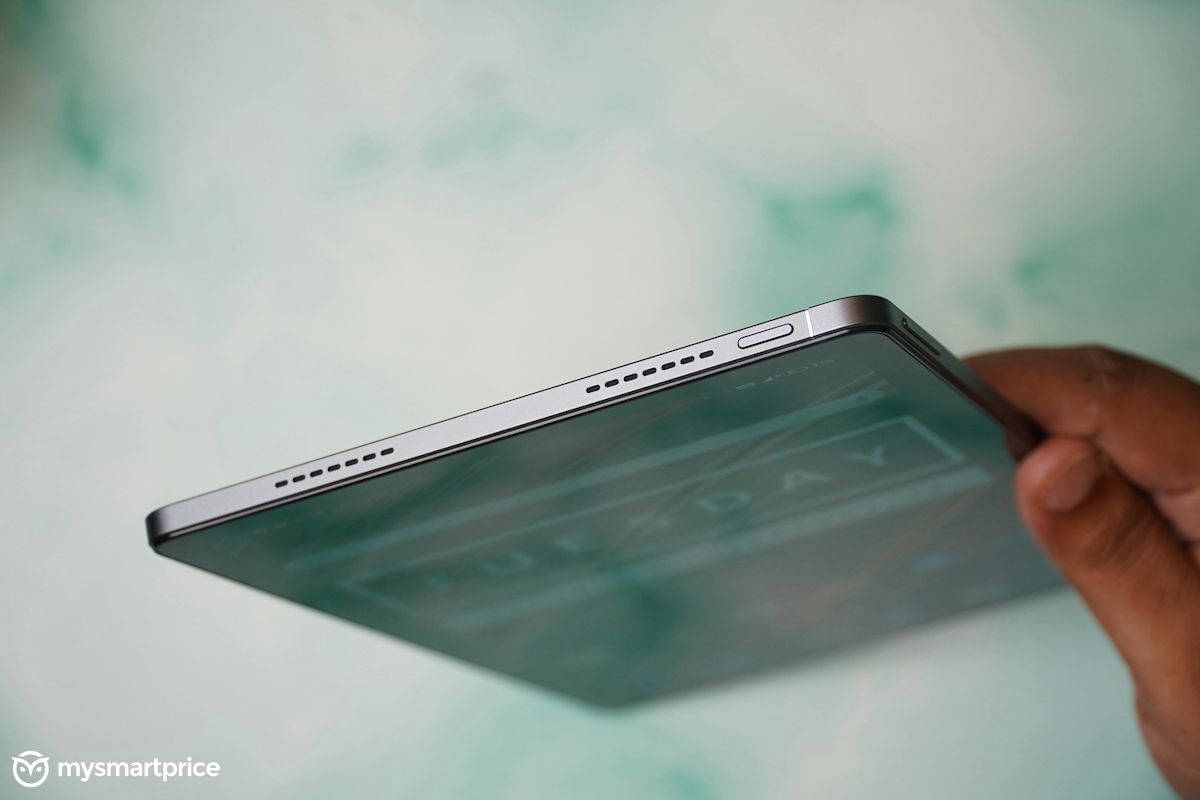 To add to the whole multimedia experience, the quad speakers are tuned well and you get fairly spacious sound as well. The sound quality punched above its weight and was almost as good as more premium tablets. Plus, the support for Dolby Atmos elevates the experience as well.
Although I was disappointed by the Hi-Res audio claim by Realme. The headphone jack performance was pretty lacklustre and it couldn't even make the fairly friendly Meze 99 Classics sound even half decent. And, for some odd reason, my Shanling UA2 — an external Hi-Res DAC — failed to work with the tablet.
Also Read: Samsung Has 45% of the Android Tablet Market in India: Can the Realme Pad Change That?
Is the Software Any Good? Will My Kid Enjoy Using It?
Alright, first things first. Realme is taking a hugeeeeee liberty by calling the software on the Realme Pad, Realme UI for Pad. It is basically just clean stock Android 11. If I were a software engineer with Realme, I'd probably go on a sabbatical to the mountains and switch off all my access to the outside world and wonder why, why did we go with this naming logic?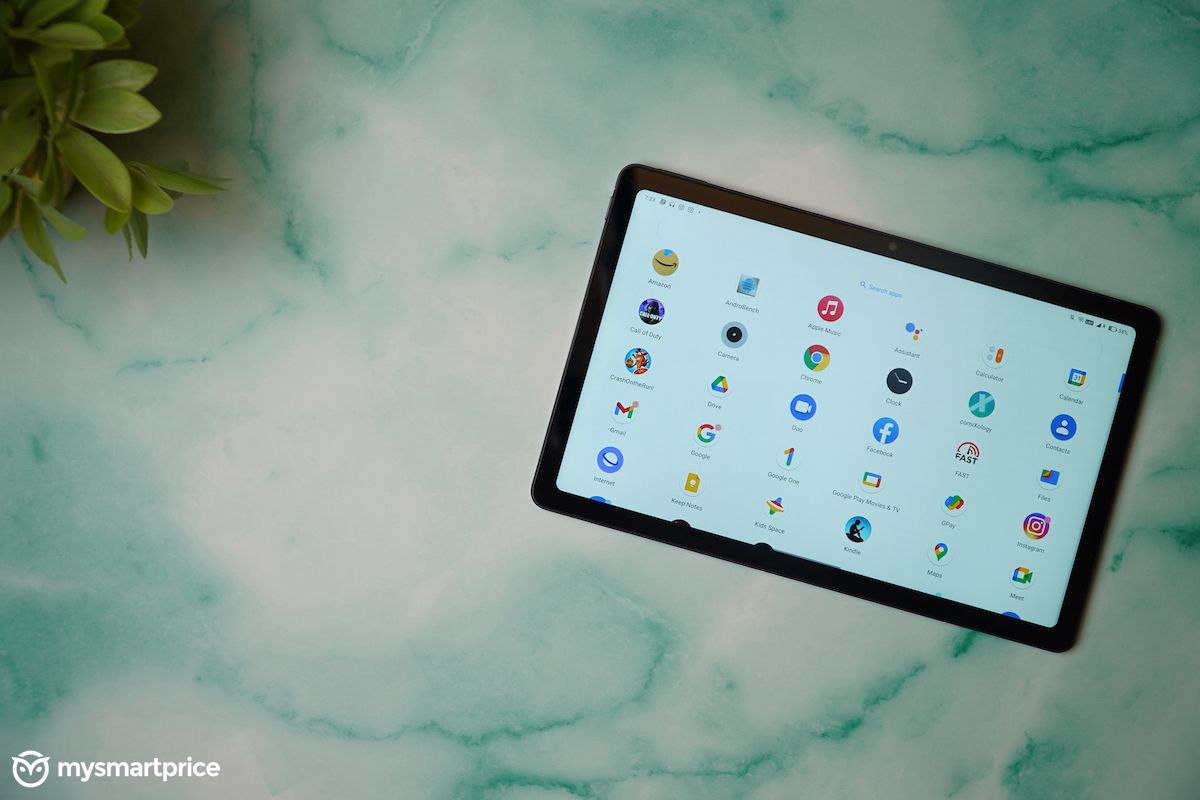 Anyway, like I mentioned, there is nothing new here. And, that is a problem. Because it is basically an enlarged version of Android 11 for the phone. Even split screen multitasking is possible on phones. Heck, we don't even have realme UI's familiar Assistive Ball here. Realme hasn't spent a second tuning this software for an enhanced tablet experience. And, here's the twist in the tale, that's actually quite okay. Because the Realme Pad wouldn't be able to handle Pop Up Windows or even an extra dock without stressing the hardware inside it. I'd much rather have Realme save that for an expensive tablet. Plus, there's absolutely no bloatware whatsoever. Every single app is a Google app!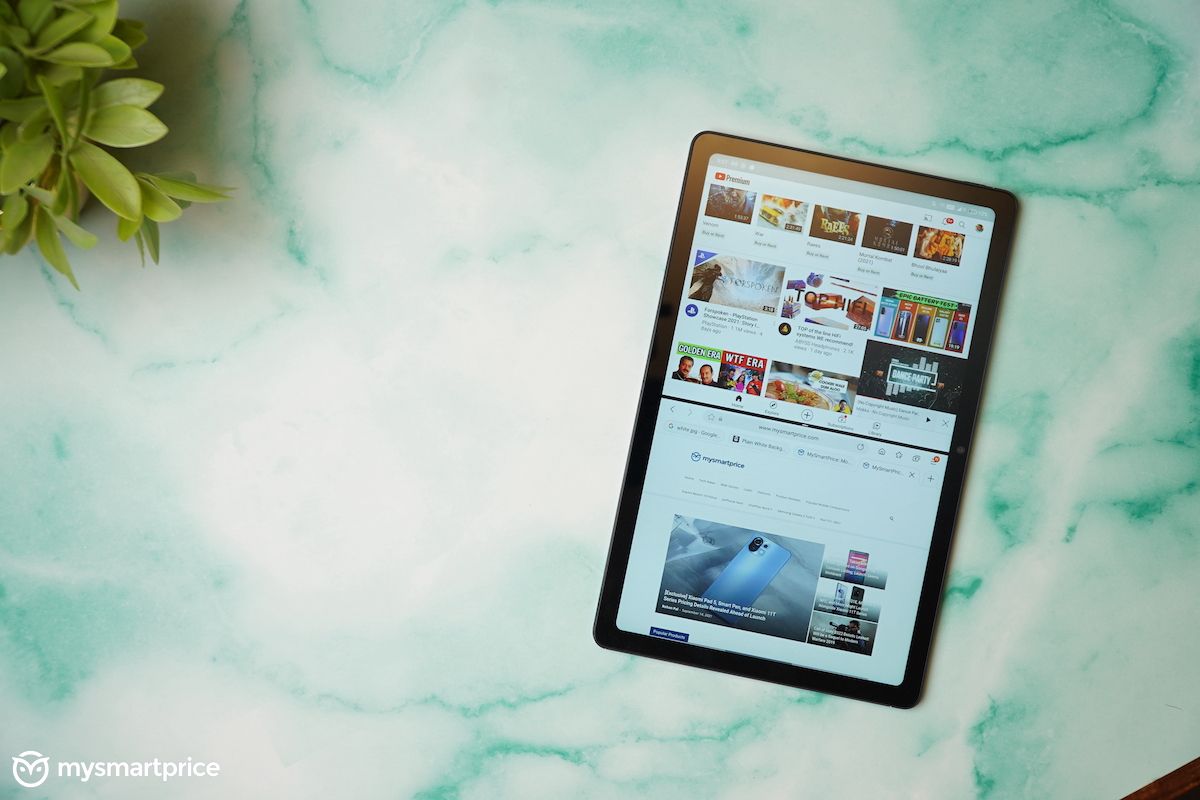 Anyway, in my time with the tablet, most apps opened without an issue except for Apple Music. It kept crashing. I've reported the issue with Realme; let's see if they can fix it.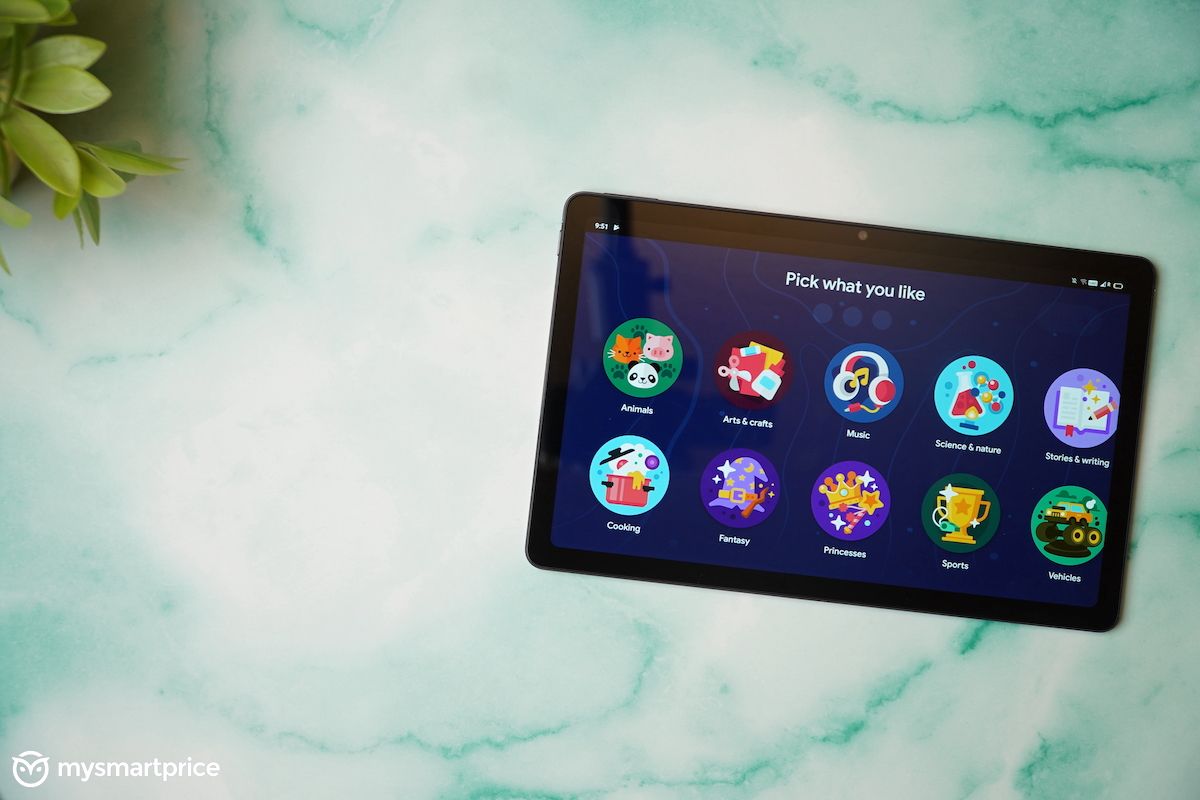 By the way, Realme is really keen on creating a safe space for your kids and therefore asks outright while setting up – who is going to use this device – an adult or a child? Additionally, Realme offers support for Kids Space that lets you create a separate supervised account and offers a very easy user interface with pre-loaded content that your kids are bound to enjoy. Plus, there are built in parental controls as well.
Is it Good for Video Calls? What About the Camera Quality?
Evidently, one of the most important use cases for a tablet is video calls. And, the 8MP fixed focus camera on the front does a fairly decent job of it. It is not exactly very crisp and sharp with 1080p 30fps video, but it is very wide and that helps create a good frame even at close quarters. As for the two mics, they picked up my voice fairly well but – if you place the tablet at a slight distance away from your face – you might have to speak louder than usual.
Realme Pad Camera Samples
Now, there's also an 8MP rear camera, which can come in handy for scanning documents. That's about it. But, don't expect it to capture good pictures. They remind me of cameras from the early days of the smartphone.
Can it Play Games? Does it Work Smoothly in daily use?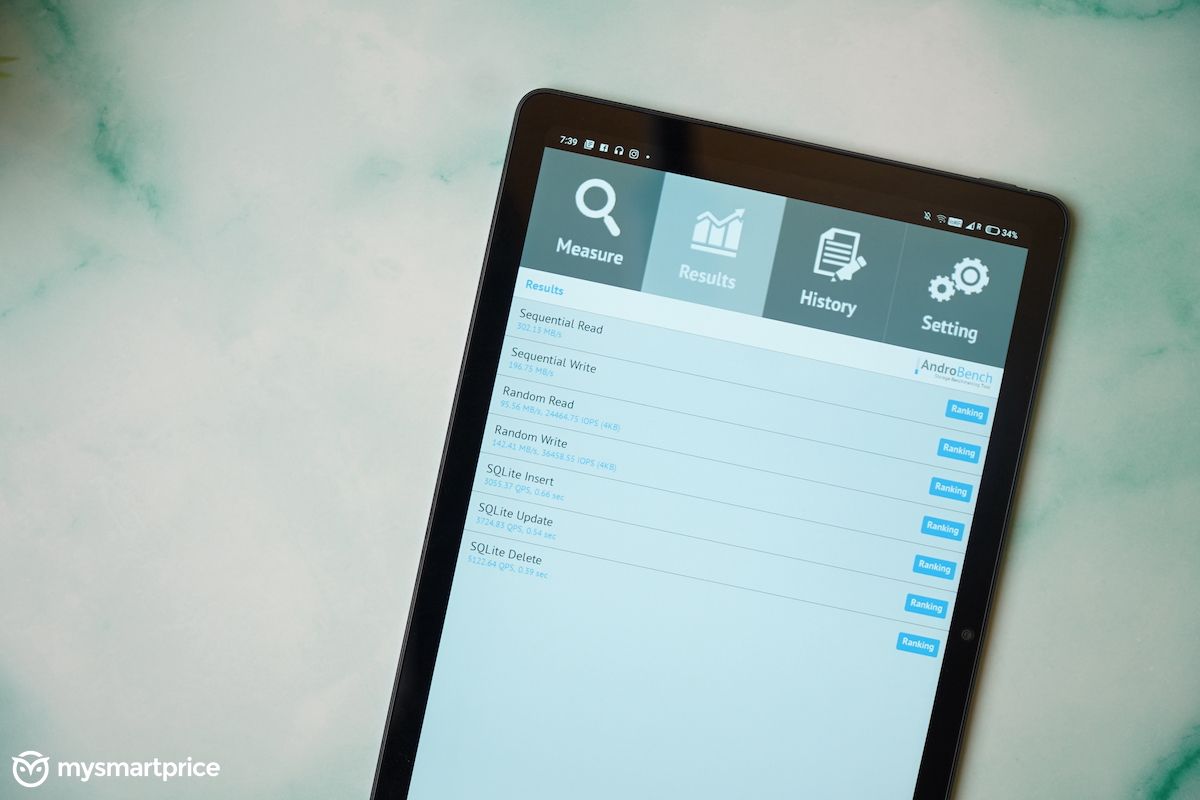 The Realme Pad derives all the processing power from a MediaTek Helio G80 SoC and our unit has 4GB of RAM and 64GB of eMMC 5.1 storage. This is the best you can find on budget tablets but considering the everyday performance, I would've appreciated more power on tap. Even, the Snapdragon 720G would've been a nice chip to use. Because, the tablet does feel slightly sluggish to use (Edit: Realme is soon rolling out an update to improve the performance). You have to make peace with it. And, games run fine but graphics intensive games like COD run on Medium graphics at best. But, casual games run really well and if your kid is going to have a blast breaking things by catapulting Angry Birds in the air.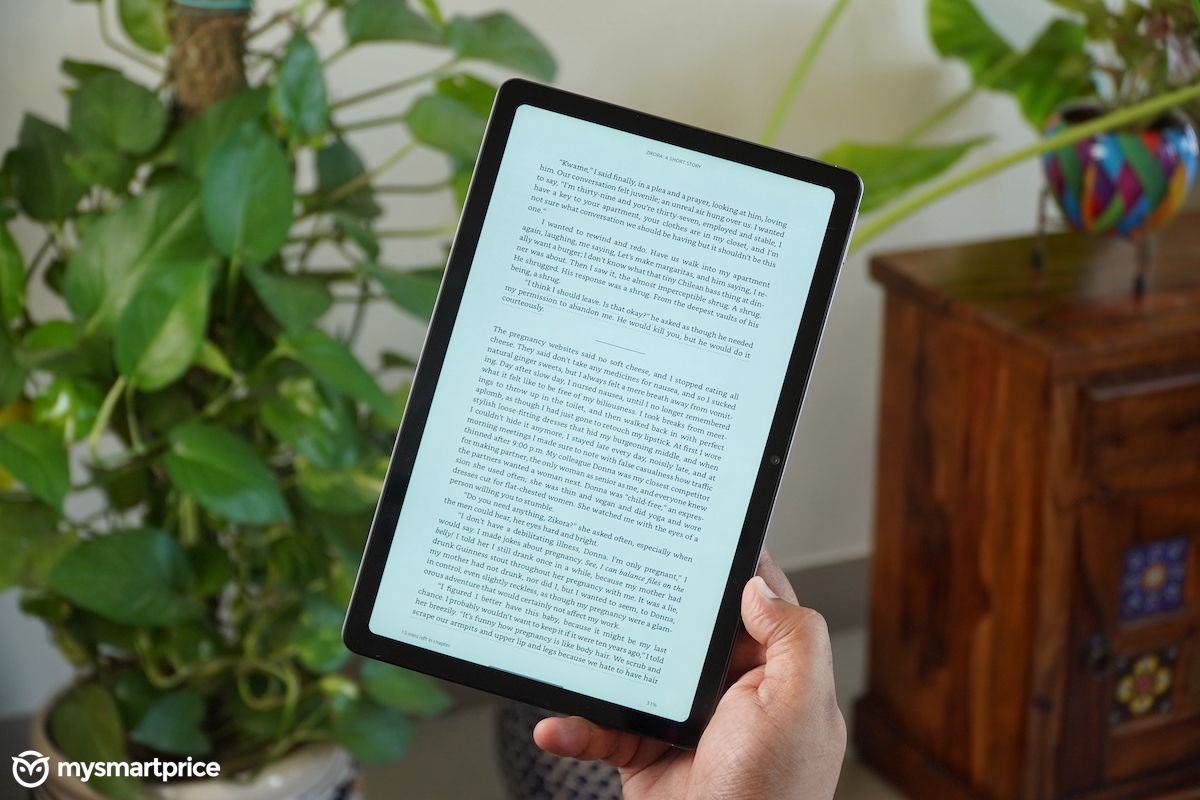 Overall, I'd say for the purpose of entertainment and education, the power will suffice but if you want to game, you'll have to keep your expectations in check or spend more.
What About Network Speeds on 4G and Wi-Fi?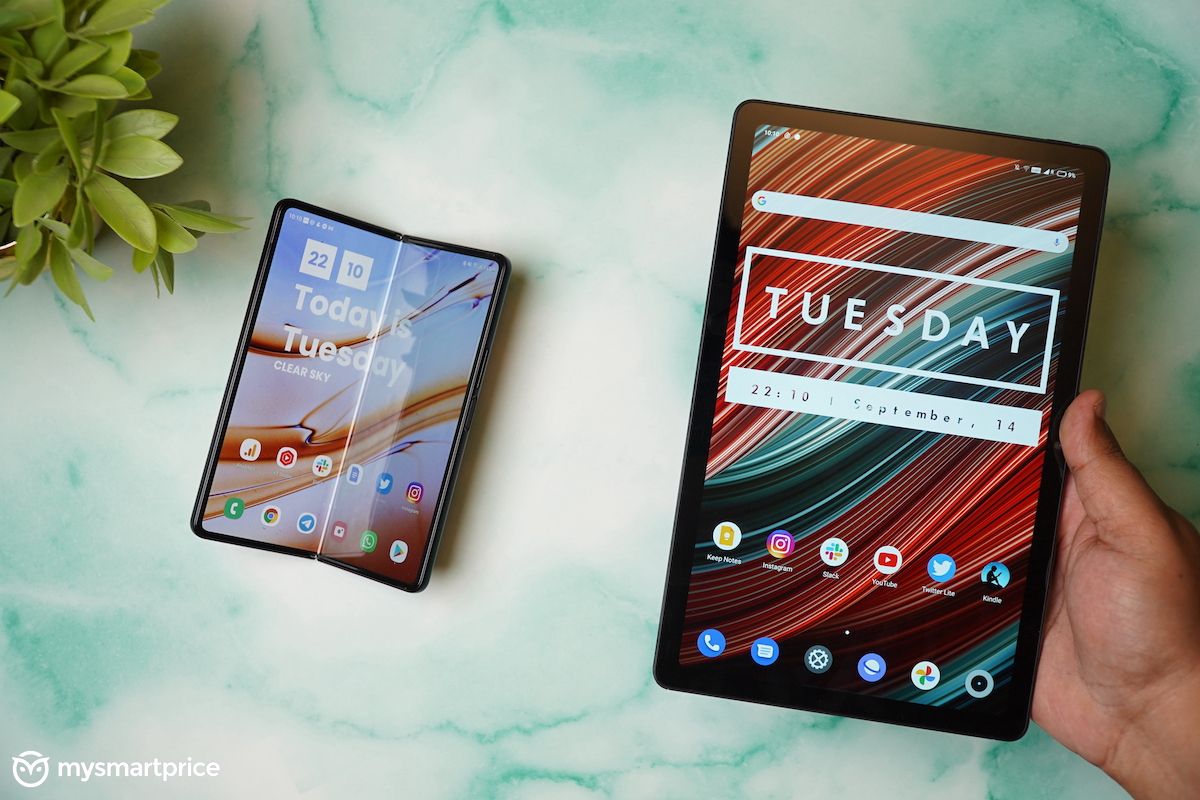 4G LTE performance was pretty decent on the Realme Pad. You can even make calls on it but only using the speaker or an attached Wired/Bluetooth earpiece. But, it works. However, the Wi-Fi performance on the 5GHz network wasn't very good. I constantly got only around 180Mbps download speeds on my fibre broadband connection, which would otherwise touch 230Mbps on other devices. I also decided to run the test because there were times when an image on Twitter would load slowly or a website would take ages to open.
Does the Battery Last Long Though?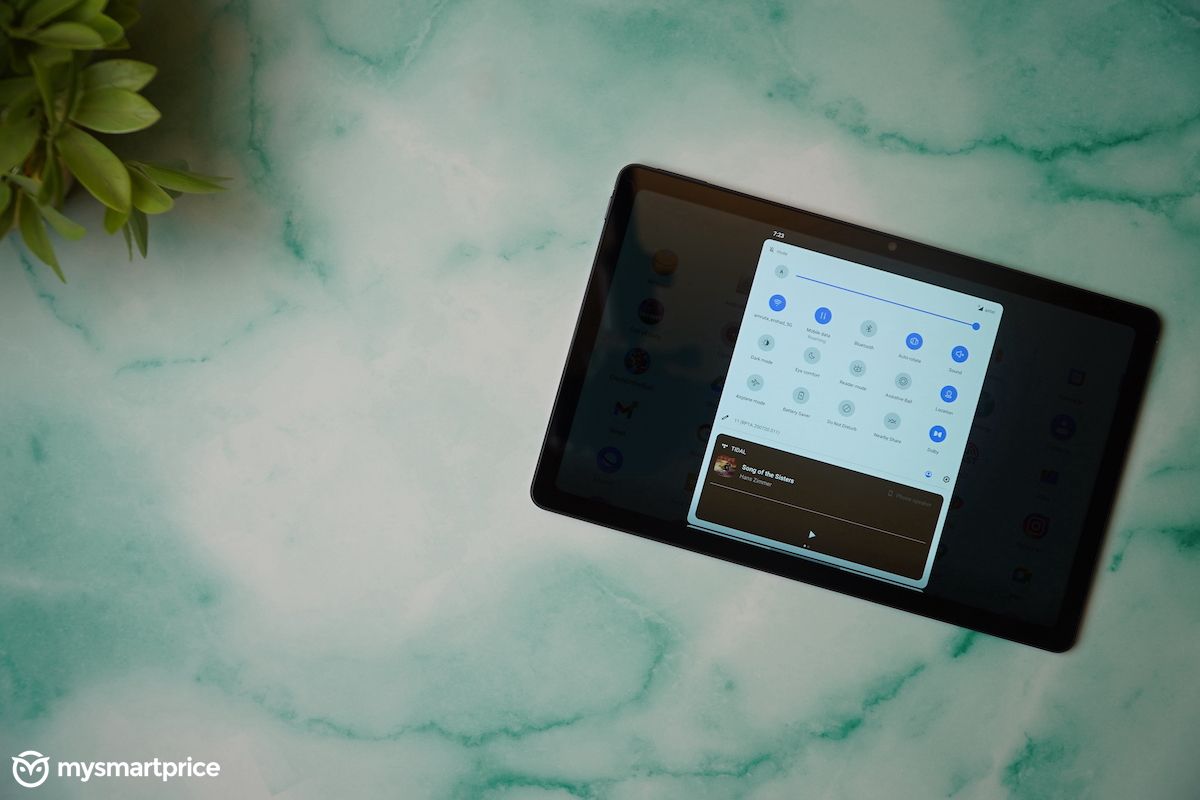 It does indeed. The large 7100mAh unit inside the Realme Pad lasted me seven days on a single charge with basic usage as a supplement to my phone. Apart from this, you also get support for reverse charging other devices, and 18W fast charging support as well.
Should You Buy the Realme Pad?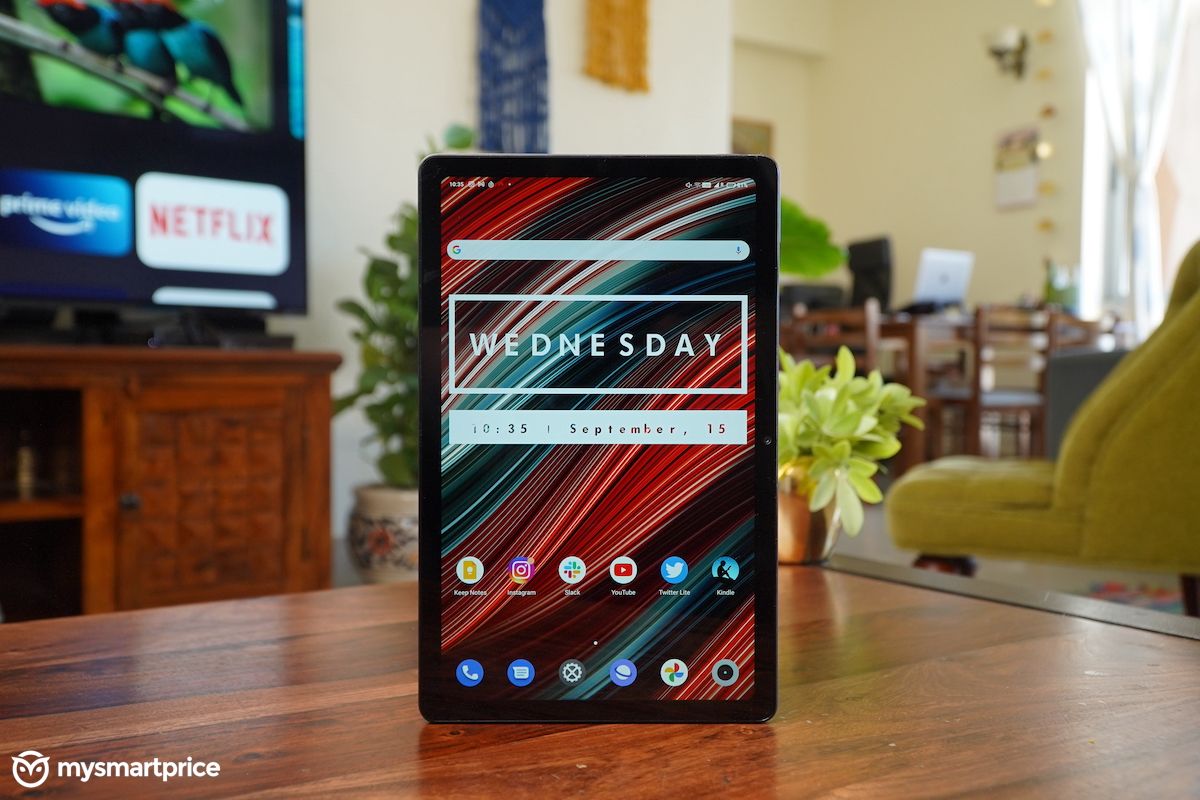 The Realme Pad does what it sets out to do and that is to provide a fairly good multimedia experience plus video conferencing. See, this tablet doesn't disrupt the tablet market or anything but it is definitely the best budget tablet under Rs 20,000. And, that's the advantage of this barren market – Realme could achieve this feat without even trying too hard.
The closest best alternative in the budget Android tablet space is the Samsung Tab A7 2020. Rest of the options are not even worth considering. But, for the price of the Tab A7 2020's 3GB, 32GB Wi-Fi-only variant, you get the 4GB, 64GB Wi-Fi+LTE variant of the Realme Pad. Additionally, the Realme Pad has the more powerful Helio G80 SoC, an IPS LCD panel over Samsung's TFT LCD unit, and slightly faster charging speeds.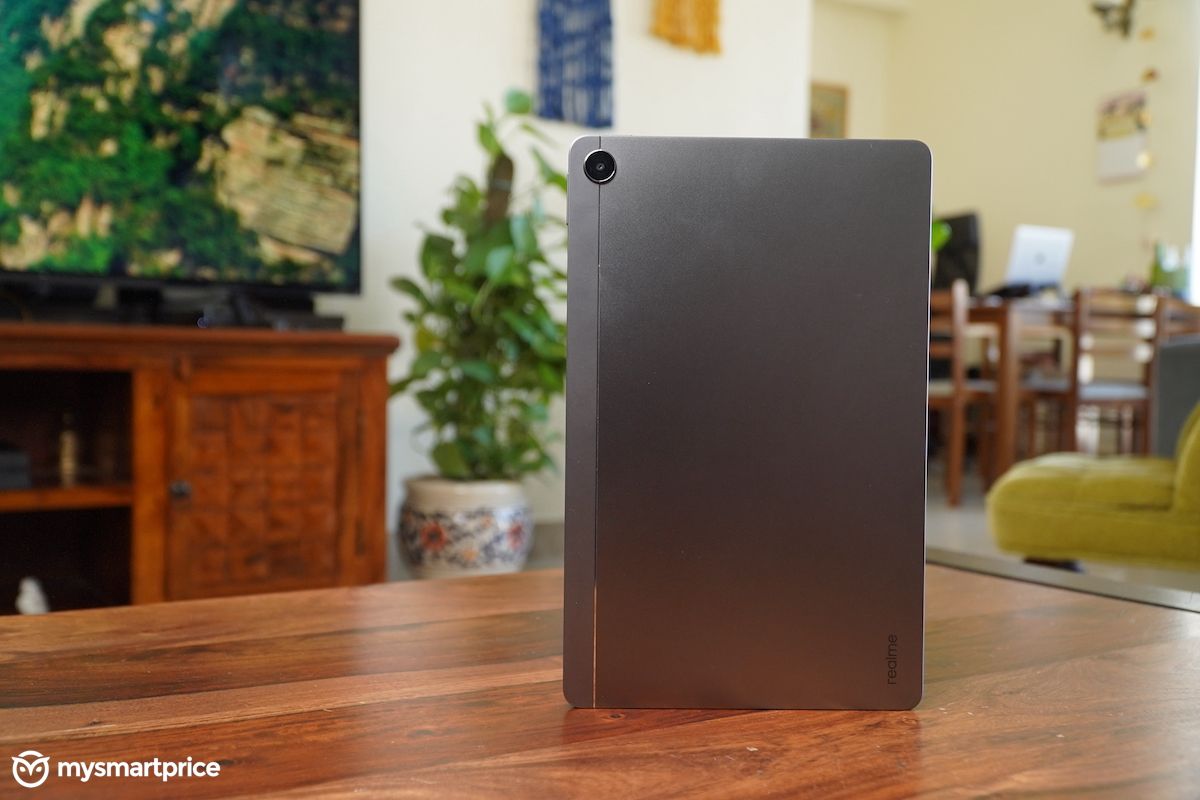 Most importantly, you can get the Wi-Fi-only variant — provided it becomes available — for as low as Rs 13,999. Plus, there are bank offers too. It just makes a whole lot of sense to pick up the Realme Pad over any other tablet under 20k right now. Unless, you can get an old iPad for cheap. Then, I will not contest your decision at all.
So, what did you folks think of the Realme Pad? Would you consider buying it? I'd say please do, if you have a school-going kid at home and don't want to splurge on another laptop just for the kid's online classes.